The Top Wedding Food Trends for 2020
Wondering what the hottest wedding food trends for 2020 are? We've rounded up the best of the best right here.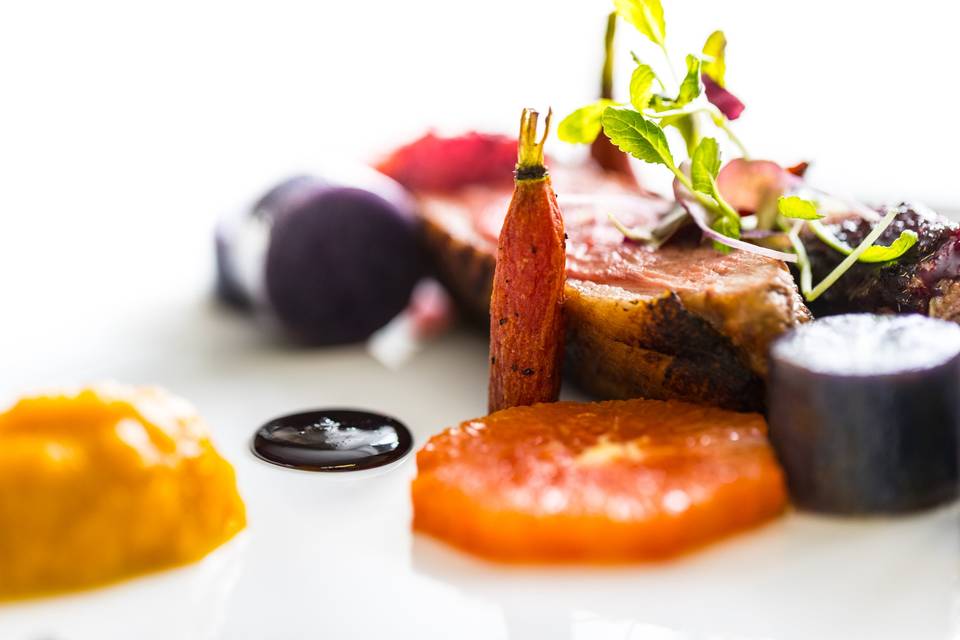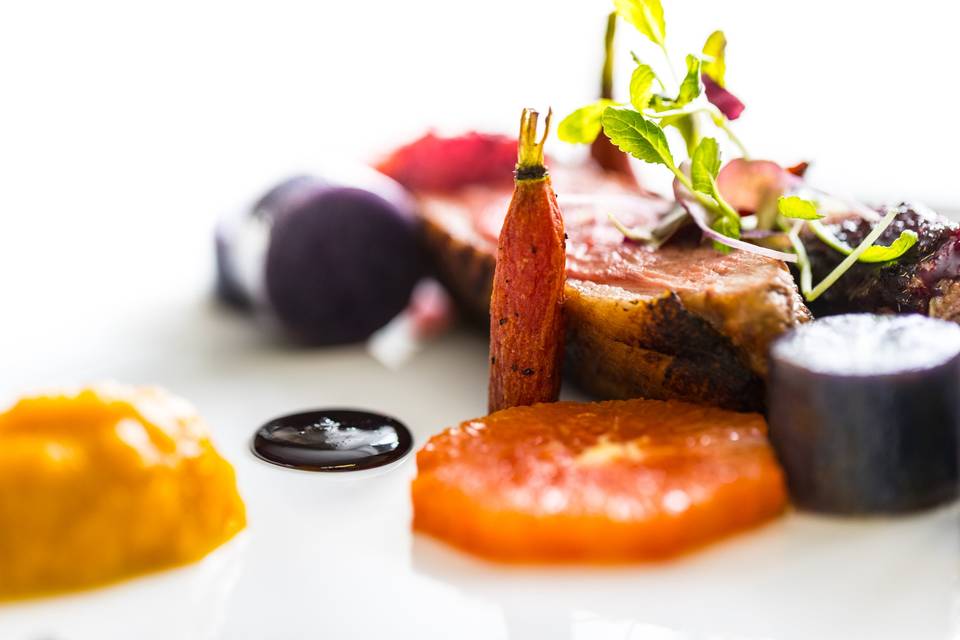 Another year, another year of amazing wedding food trends to bandwagon onto! Sure, you could serve a traditional plated dinner with fish and chicken options, but where's the fun in that? If you want to shake up your wedding menu for 2020 we're here to help. We've rounded up the hottest wedding food trends, from plant-based dishes to seafood spreads to sophisticated late-night eats to help you create a truly memorable meal for you and your guests. Now all you have to do is find some awesome wedding caterers and start booking tastings!
Here are the top wedding food trends for 2020.
Plant-based everything
If you live in a city, there's a good chance you've seen a fair few vegan restaurants pop up in the past year. Well, since everyone's love of plant-based cuisine is so strong, we're expecting a lot of vegetarian and vegan eats to find their way onto wedding menus. Not only do dishes like portobello burgers, cashew mac 'n' cheese, and hearty salads taste amazing, but they're also a lot more eco-friendly than meaty dishes. As an added bonus, these are usually great for guests with allergies and dietary restrictions, too, so you won't have to make them their own bespoke meals.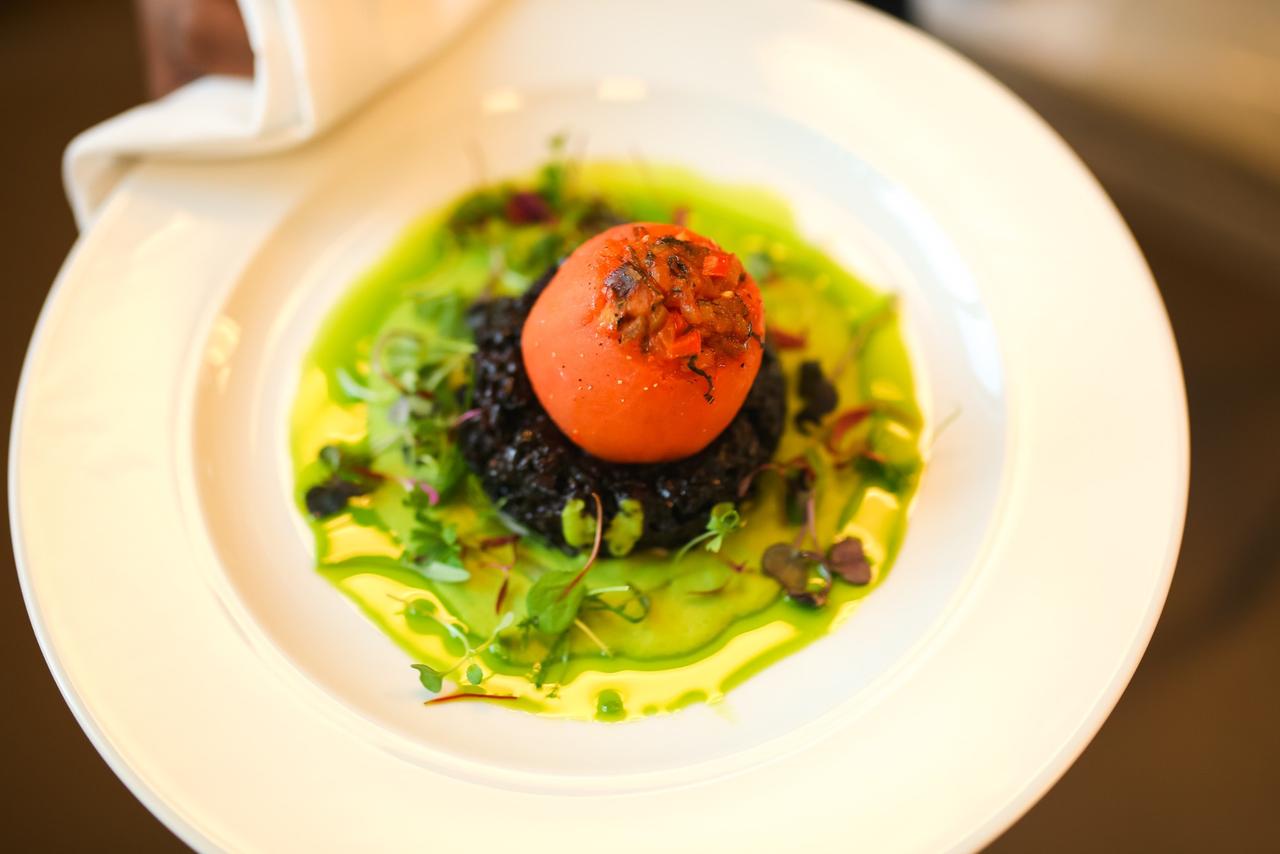 Organic local eats
Another wedding food trend fuelled by the eco-friendly movement is serving organic local eats instead of dishes packed with ingredients from afar (sorry, avocados). Getting fruits, veggies, and meat from Canadian farmers will ensure you're getting the freshest eats so your wedding dinner's flavour profile is on point. It'll also reduce the carbon footprint of your big day, which is always a plus. Cheers to jumping aboard the sustainable food bandwagon and doing some good for Mother Nature and your menu!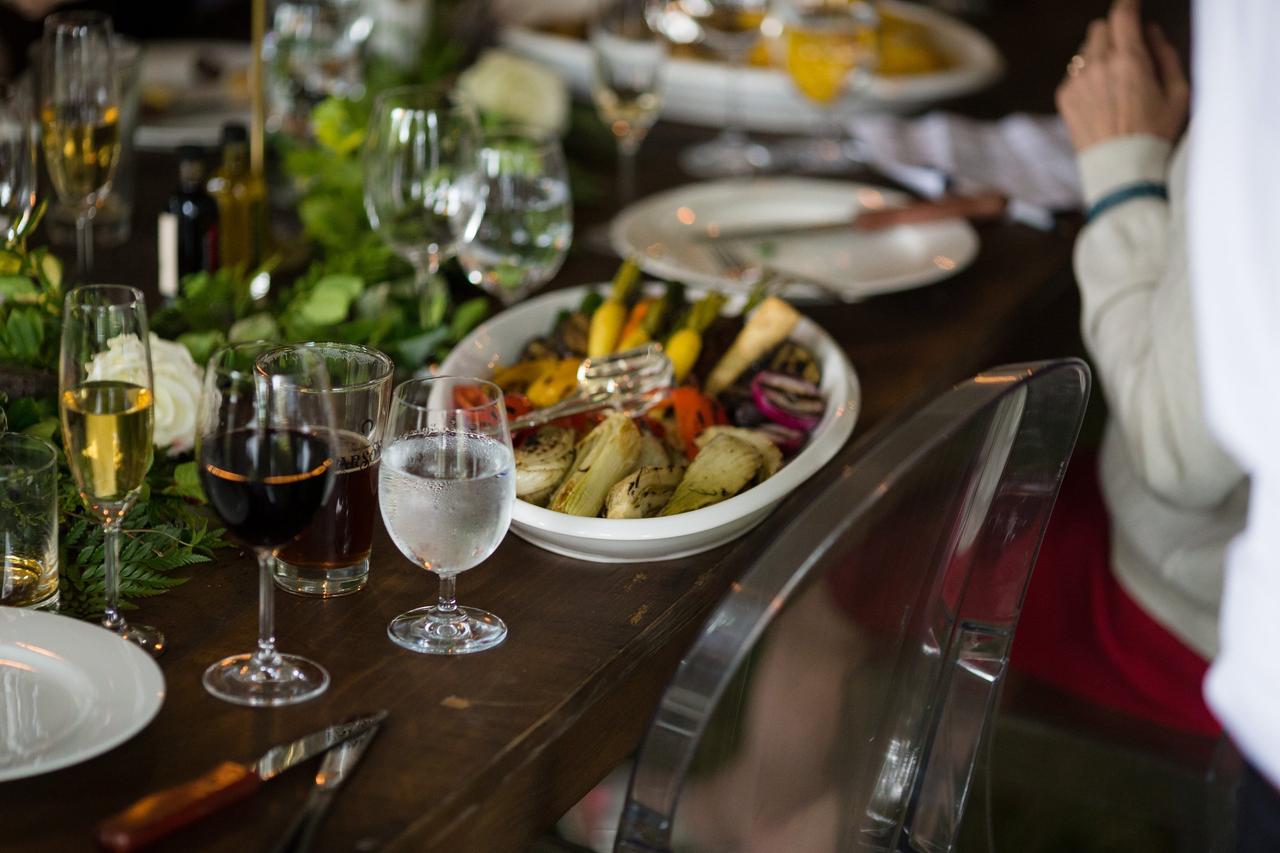 Gluten-free goodies
More and more people nowadays seem to be embracing a gluten-free lifestyle, so it should come as no surprise that people are kissing wheaty dishes buh-bye on their big days in 2020. Luckily, there are plenty of awesome substitutes available, or, you can ditch that carby goodness and do a full keto-approved menu (that's pretty trendy this year, too).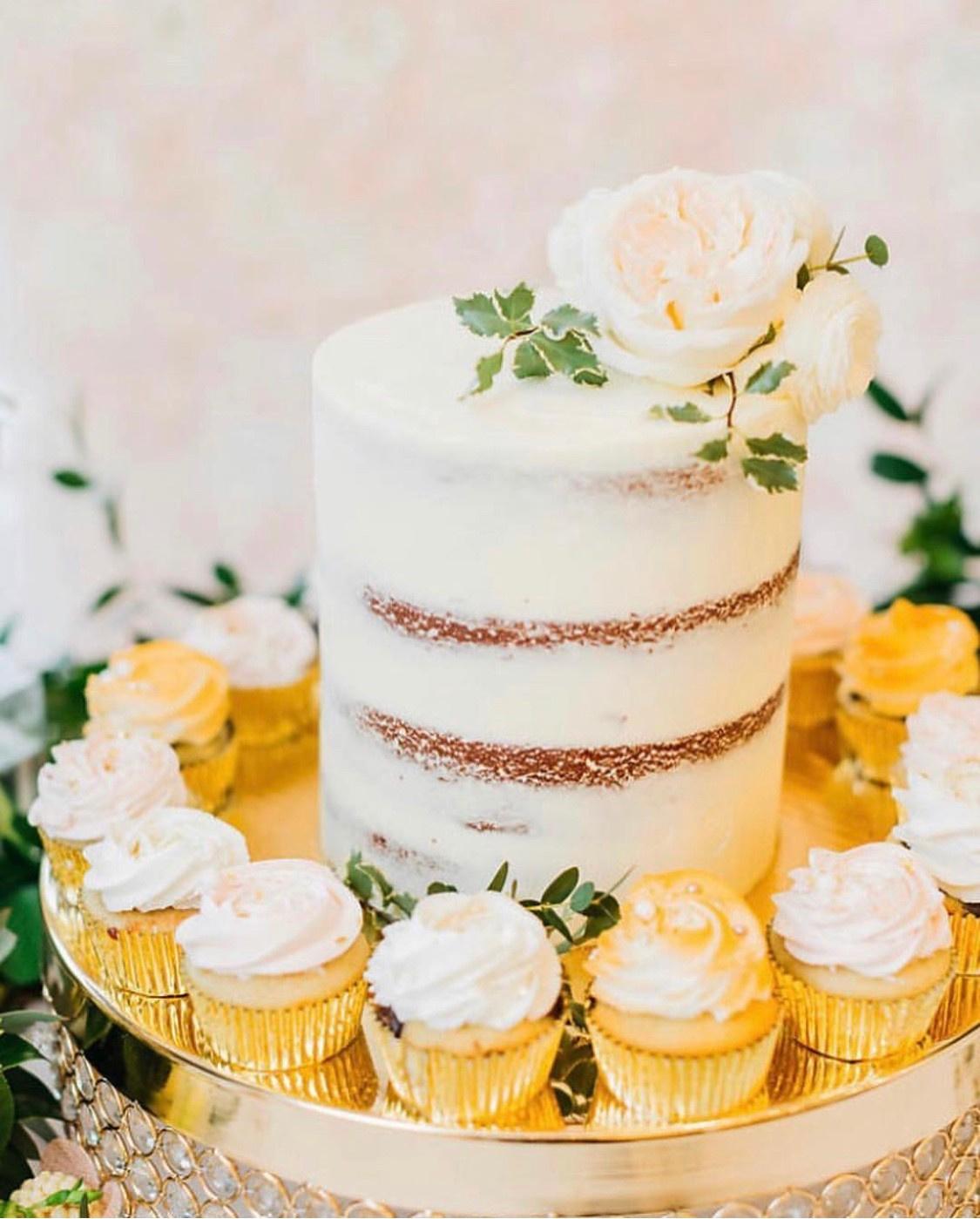 Nostalgic foods
Obviously, foods from your childhood hold a particularly special place in your heart. Now, we're not recommending you serve frozen chicken tenders, but you can take a trip down memory lane to get a bit of inspiration for your wedding menu. From upgraded versions of Dunkaroos to fancier takes on personal-sized pizzas, there's plenty to choose from. P.S. If you need to jog your memory about what you loved as a kid, you can always ask your mom (she'll definitely remember).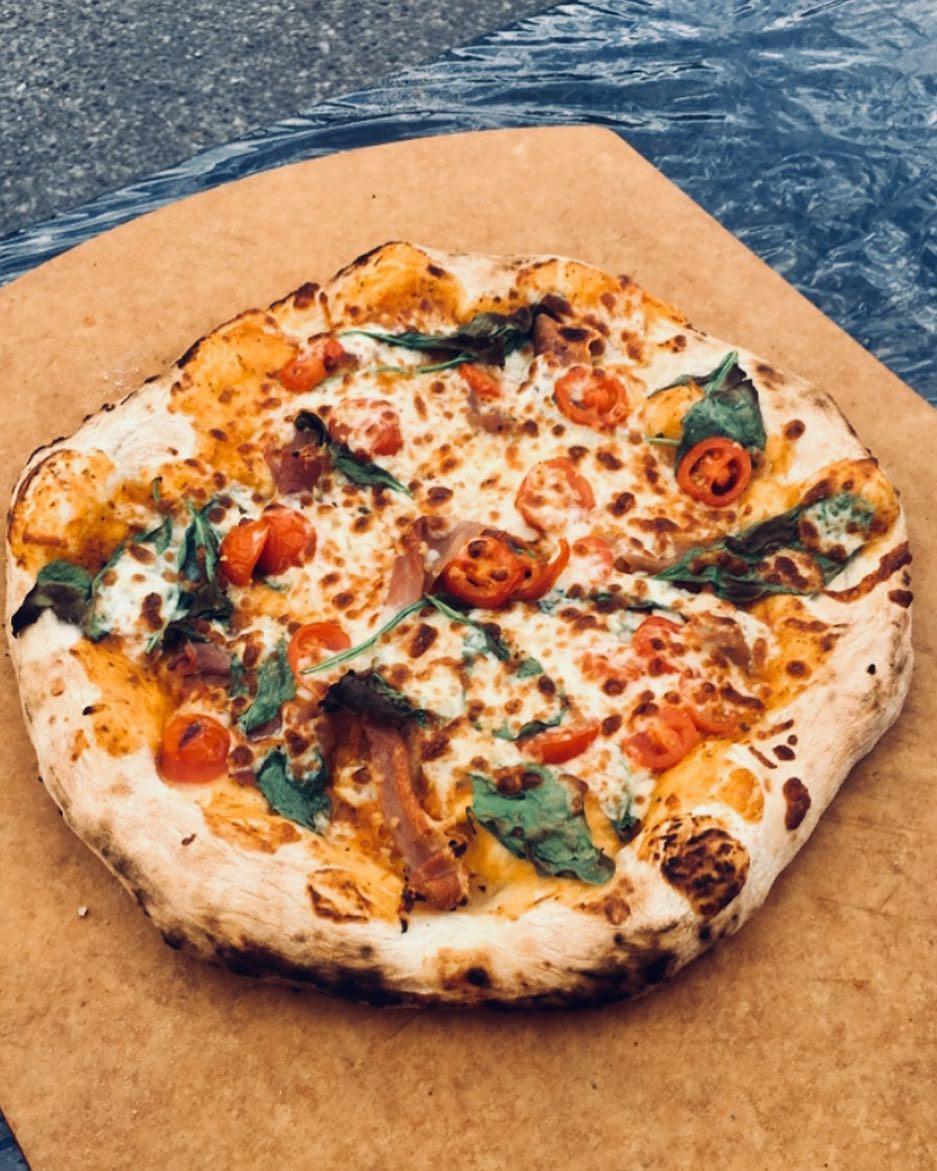 Grazing tables
If you don't want to go all out and serve a full-blown plated dinner, that's A-OK. You know why? Because grazing tables are one of the biggest wedding food trends for 2020. Not forcing your guests to sit with a specific group of people for your entire reception will encourage them to mix and mingle a bit more (hey, if you're lucky, someone will even find a love connection). Plus, grazing tables look absolutely amazing and offer endless food combos for your guests.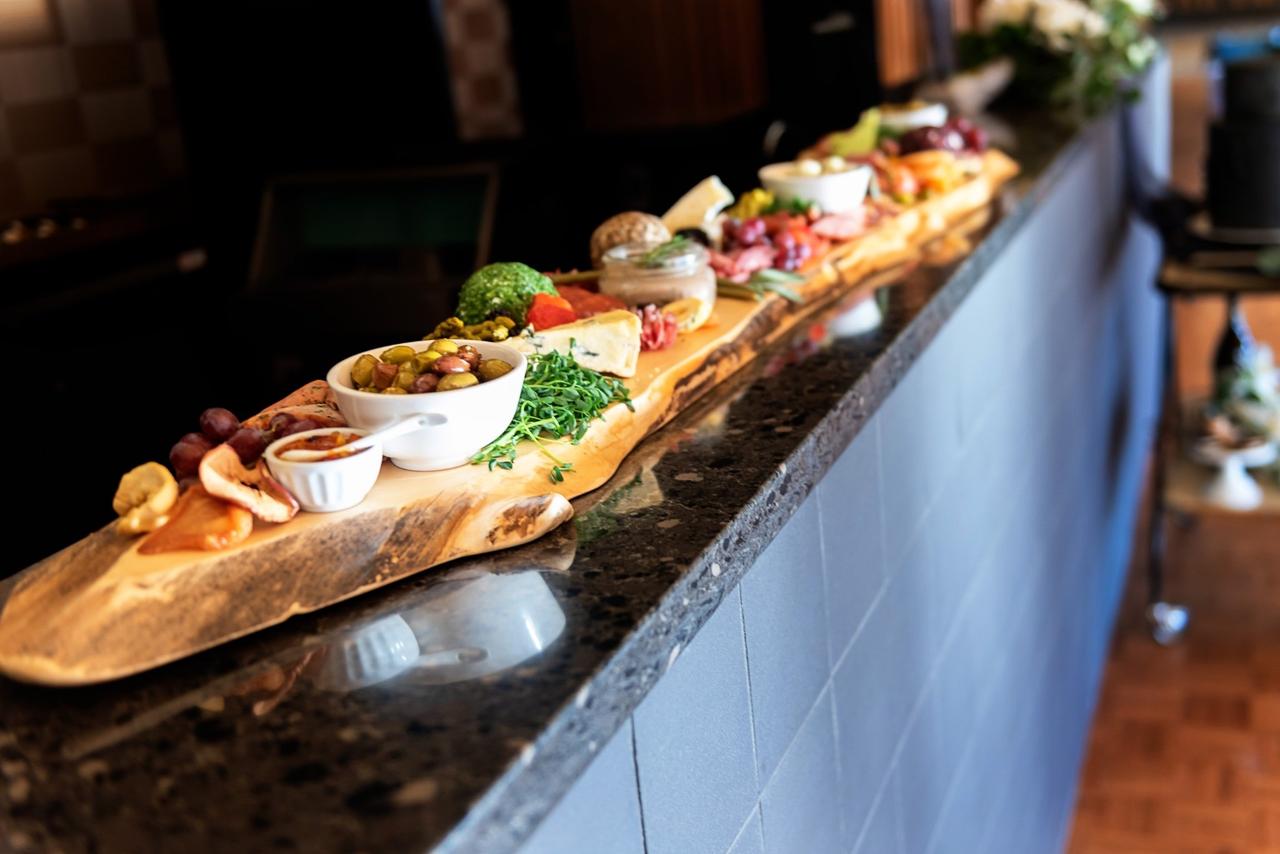 Seafood spreads
Technically, a seafood spread is kind of a grazing table, but it's one we need to highlight because of its popularity. Seacuterie spreads are filled with a melange of smoked mussels, oysters, shrimp, and cured fish. They're expertly displayed on platters like traditional charcuterie boards, minus the meats and cheeses. This 2020 wedding food trend will have you exploring different types of seafood that maybe aren't on your radar, and will definitely be a hit with some of your guests who have dietary restrictions (hello, pescetarians and keto pals).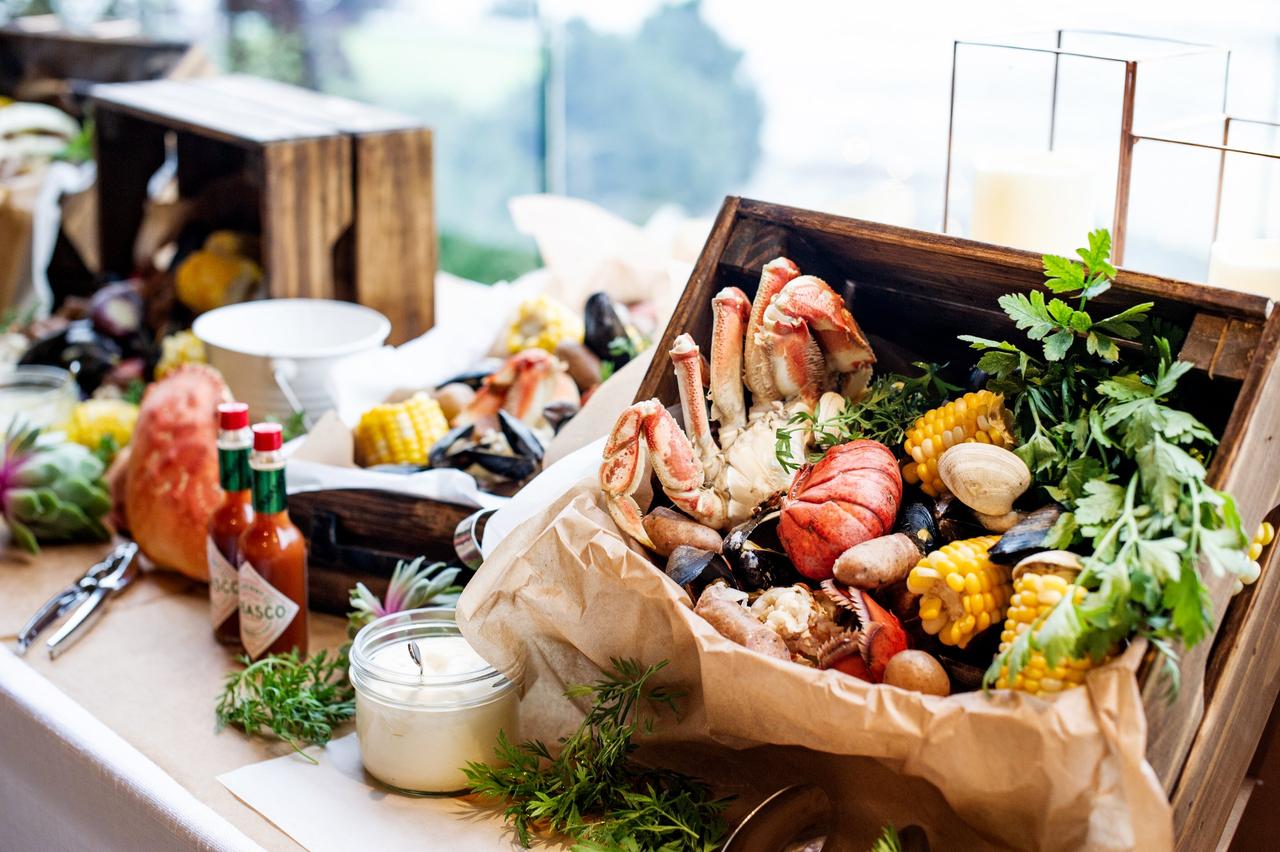 Customizable dishes
Everyone loves a personalized meal! Of course, you won't be able to offer your guests endless options at a plated dinner, but you can create a food station (or a series of food stations) where your guests can create dishes that are perfect for their unique palates. Some fan-favourite options for this include pizzas, tacos, and burgers, but there's really nothing you can't do.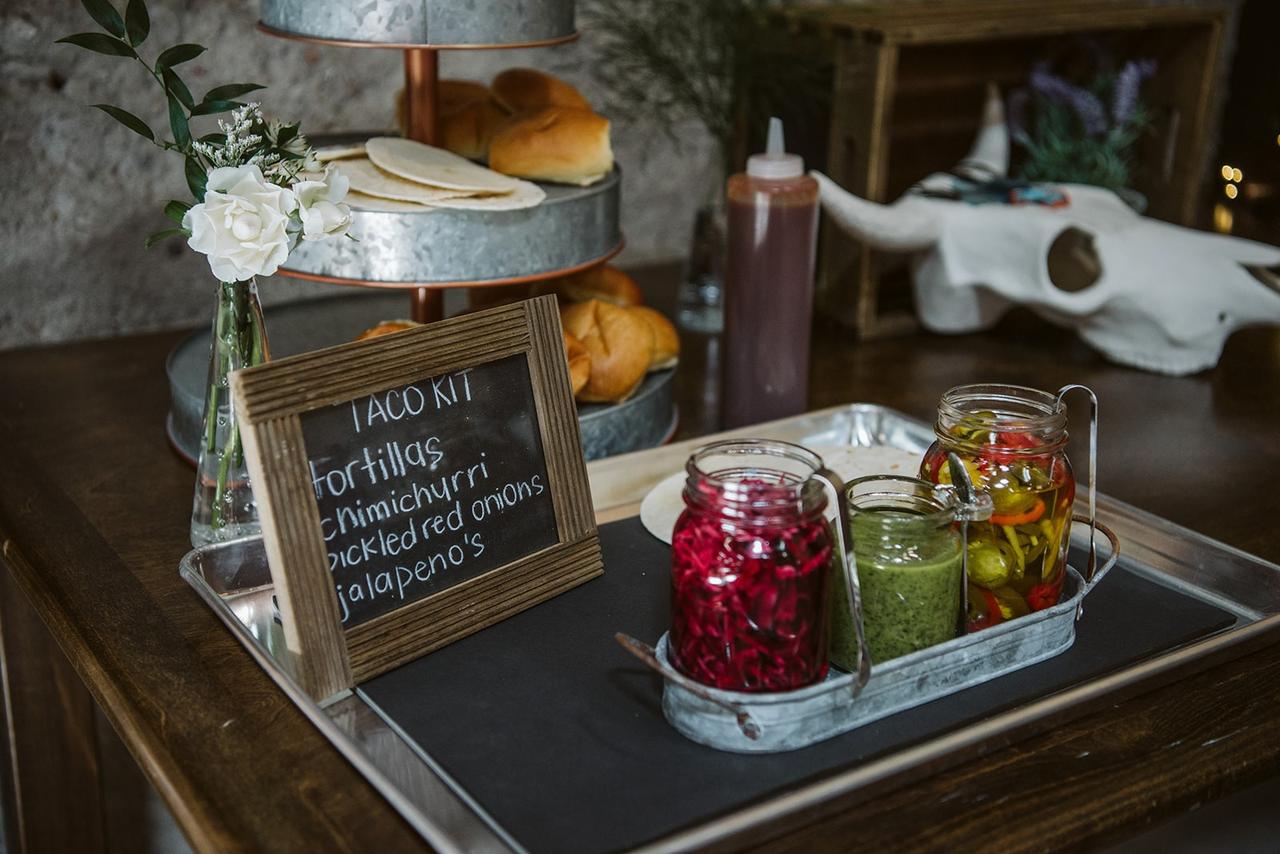 Global fusion
If you hail from a major city, you've probably had the treat of trying a ton of different cuisines. We suggest you bring that flavour diversity to your wedding menu by offering up some global fusion. Mix your favourite dishes with ingredients from afar to create some truly magical culinary masterpieces. Butter chicken poutine, sushi burritos, and wonton nachos are just some of our top picks, but we suggest you work with your caterer to dream up some flawless combos perfectly suited to your celebration and palates.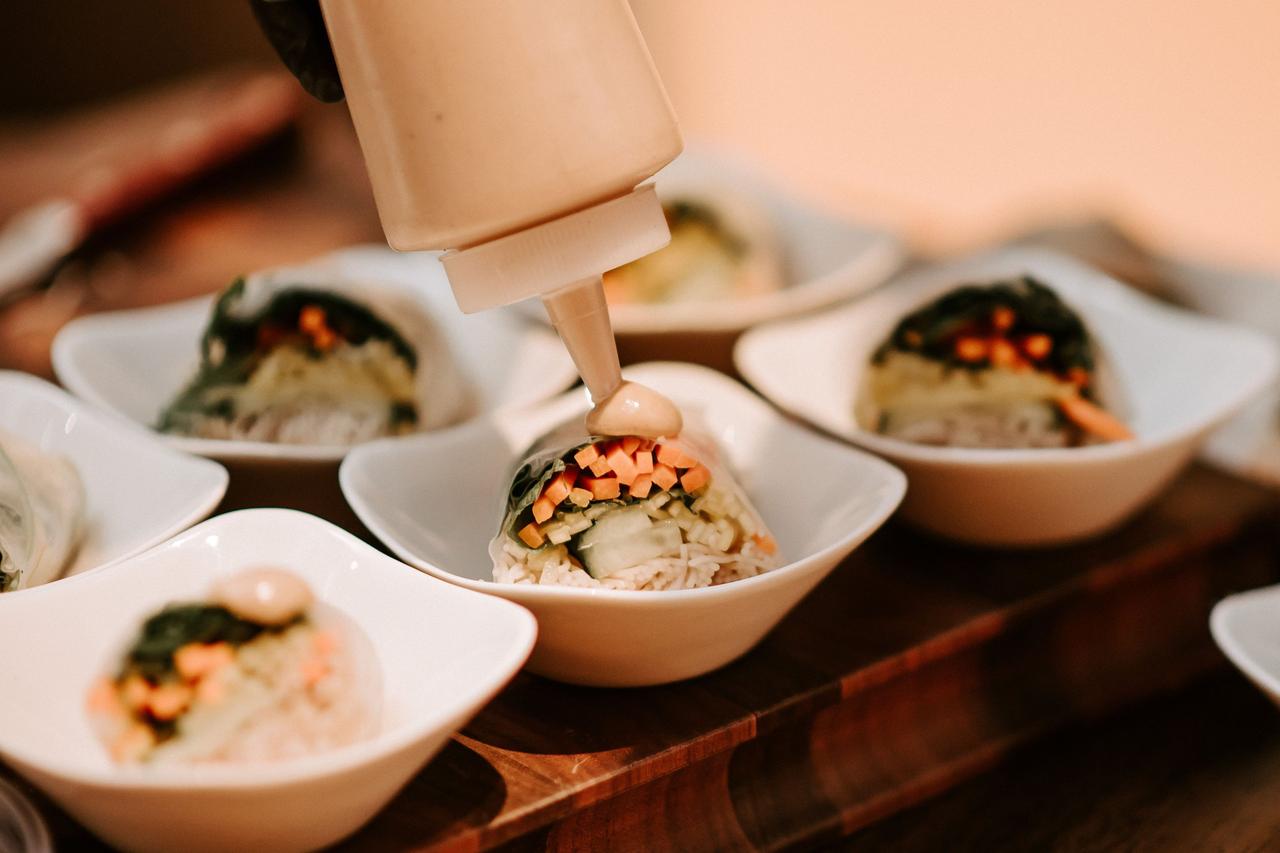 Sophisticated late-night eats
Spoiler alert: people are gonna get hungry after they've been dancing, mixing, and mingling for a while, so you're going to have to help them refuel. This is when late-night eats come in especially handy. Instead of ordering pizza from Dominos, we suggest getting a little fancier for 2020. Dumplings, ramen, and fried chicken and waffles will impress your guests and really be the cherry on top of your epic celebration.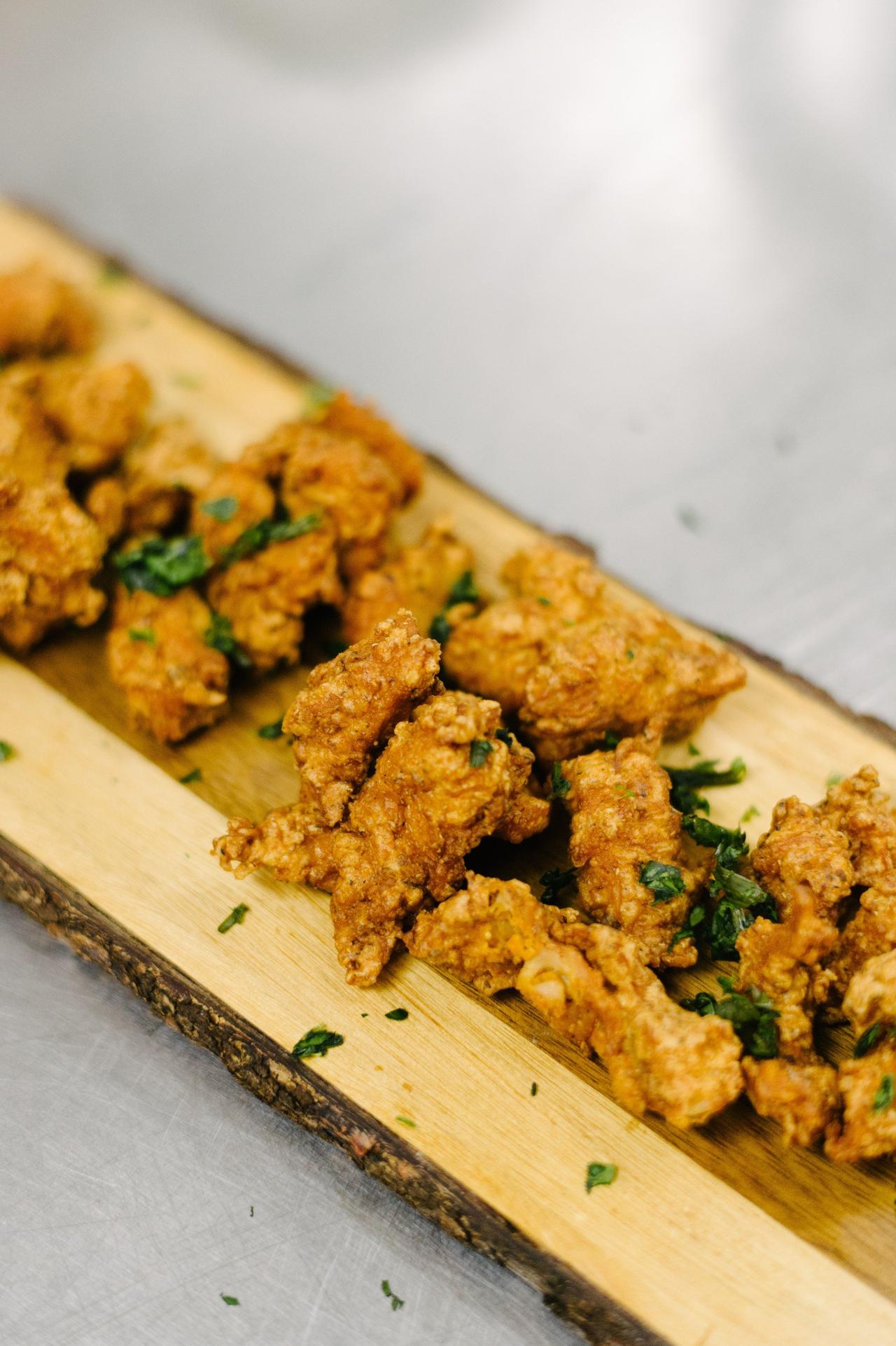 Bowls
Basically anything and everything served in a bowl is on trend for 2020. Poke bowls, burrito bowls, paleo rice bowls — you name! These are easy to customize for guests with allergies and dietary restrictions, and you can even create DIY stations where your guests can create their own perfect meals.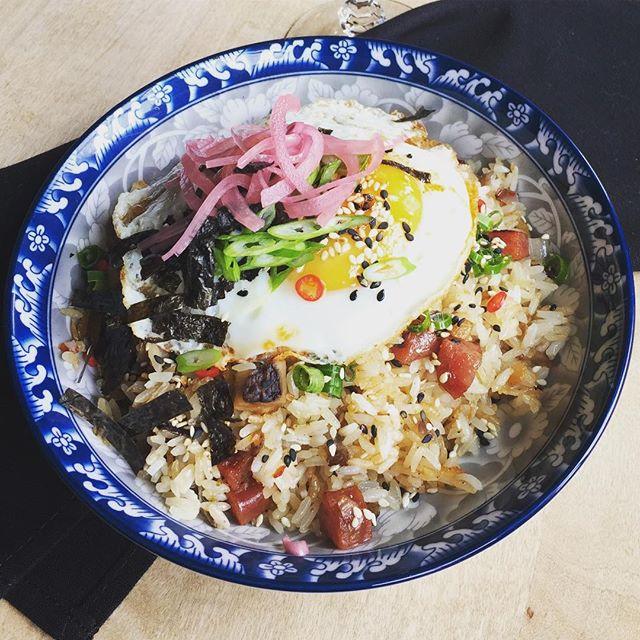 Find your wedding caterer on WeddingWire »