The 5 Most Difficult Things About Wedding Planning
When planning your wedding you may hit a few snags. Even though these bits may be tough, you shouldn't let them get you down.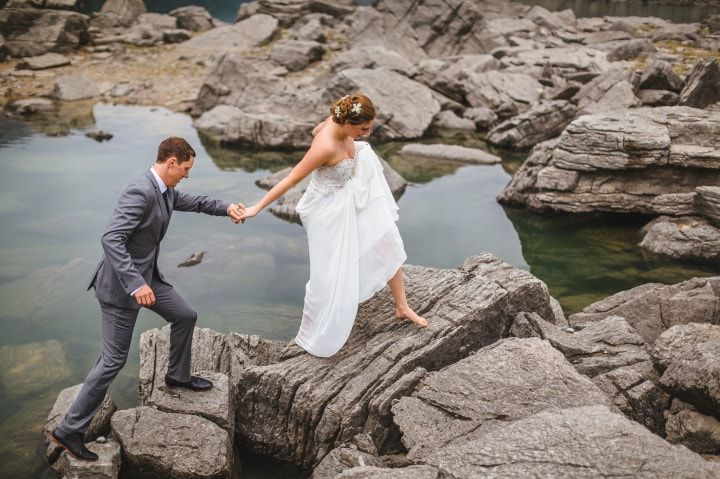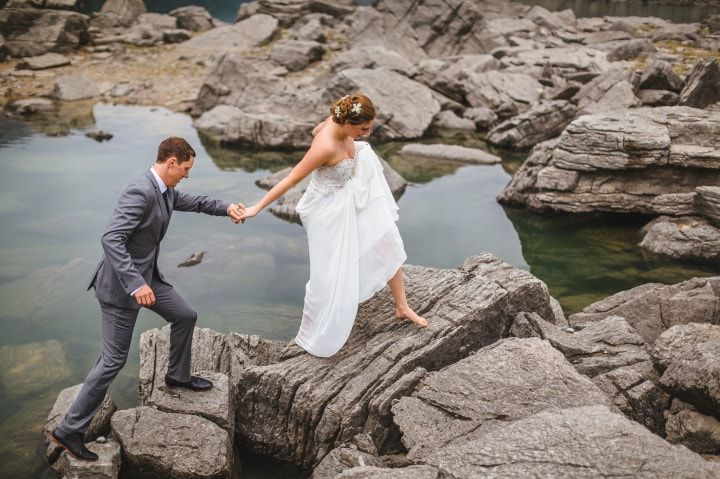 Planning a wedding can be just as frustrating as it is fun at times. While you'll probably enjoy searching for your dream wedding dress, tasting delicious cake samples and scouting venues, there are a few things that are slightly less enjoyable. These are the top five parts of planning that may cause you to lose your pre-wedding zen and get a bit stressed out. Stay focused at the light at the end of the tunnel (AKA your wedding day) and you should get through them no problem.
Here are a few tricky things about wedding planning.
Figuring out and keeping track of your budget
The first step is one of the most difficult: hashing out your budget. You'll need to know who's paying for what and if you're getting a little financial boost from your mom and dad. Keeping track of all your wedding's financial details can also be pretty tricky, especially if you aren't exactly a gifted mathematician. Your budget will need to be divvied up amongst dozens of vendors, and you'll need to stay on top of it if you don't want to give away your entire life savings in one fell swoop. Try using our handy dandy budget tool and you should have an easier time figuring out how much you've spent, how much you have left, which payments you've made and which transactions are pending.
Determining how many guests to invite
In the market for a small, intimate wedding or an all-out extravaganza? You may think you want the former but once you start listing off your friends, coworkers and relatives you may realize you're in for something a bit bigger. Be mindful of how many people you can actually afford to host and what type of wedding you actually want to have before setting your guest list in stone. This may mean that you'll have to hurt a few people's feelings, but you've gotta do what you've gotta do (and, remember, you can always celebrate with them after the big day).
Creating your vendor squad
Finding vendors that share your vision is no easy feat. You've probably got a clear idea of how you want things done and hunting down the right people to turn those dreams into reality won't be easy. The best advice I can give you is to do your research and don't be lazy about it. Look through their portfolios, read reviews, scroll through their social media and meet them in person. You'll be spending a lot of money on their services and putting a lot of faith in them, so you want to know you've hired the best (wo)men for the job.
Decision making
Even the most decisive couples run into issues with decision making during the planning process. Weddings are made up of a million little pieces, and you'll probably run into your fair share of speed bumps while trying to sort yours out. While there's no real easy solution to this, you can do your best not to second guess yourself. Have you already purchased your gown? Don't return it three weeks before your wedding. Do you feel like your stationery design needs a complete overhaul even though you've already sent out your invitations? Don't dial your stationer in a panic, just make tweaks to the pieces you have left to order.
Knowing if you're doing everything right
You probably haven't put together many weddings in your life, in fact, there's a good chance this is your very first brush with wedding planning. Needless to say, the whole process can be a bit overwhelming. With so many things to tick off on your checklist, it's hard to know whether you're on the right track - but, here's the thing, there really is no "right track". Every wedding is a special snowflake and the planning process will be different based on its unique elements. While you should keep everything organized and hire vendors in a timely fashion, don't let being "on time" or "perfect" stress you out too much.
Stay organized with WeddingWire's FREE wedding planning tools »