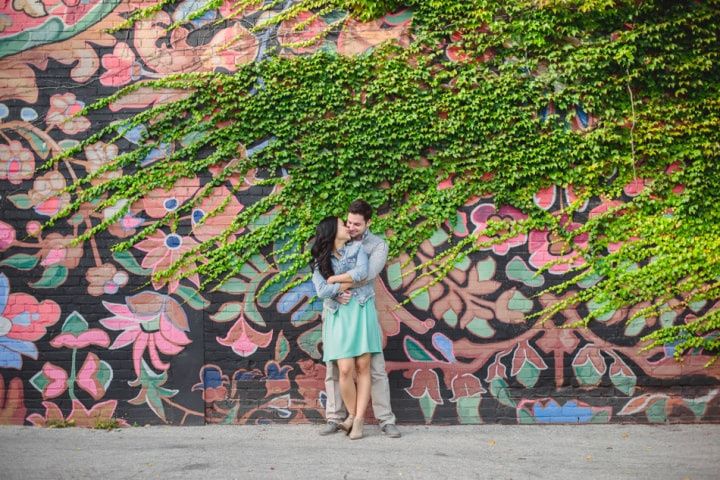 Liberty Village is a condo lovers' paradise, packed with trendy young professionals and a handful of cute cafes and restaurants. While you may have to head to one of the neighbouring 'hoods to take care of your wedding apparel, this west end spot has got most of your wedding needs covered. From a stunning stationery shop to a bakery that specializes in jaw dropping cakes, it has just about everything.
Here's how to plan the ultimate Liberty Village wedding.
Venue: 99 Sudbury (99 Sudbury Street)
Head slightly north of the neighbourhood and you'll find 99 Sudbury Street, a massive loft venue with a reputation for throwing stellar events. It has three spaces (each with its own distinct vibe) up for grabs: The Lounge (capacity of 125), The Glass Factory (capacity of 250) and 99 Gallery (capacity of 280). The building has seen everything from intimate soirees to massive parties, so it can handle weddings both big and small.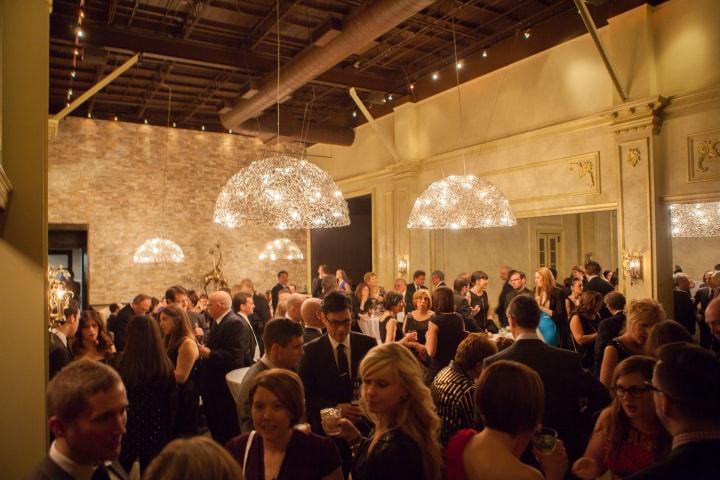 Stationery: Paper & Poste (1179 King Street West)
One of the first things you'll need to take care of is finding a stationer to spruce up all your wedding's paper goods. Lucky for you, Paper & Poste, one of the city's best, calls Liberty Village home. The studio sits right on the neighbourhood's northern border (on King West) making it super accessible if you're hopping off the 504. From streamlined white and gold save the dates to rustic-chic invites, the stationers here can handle it all.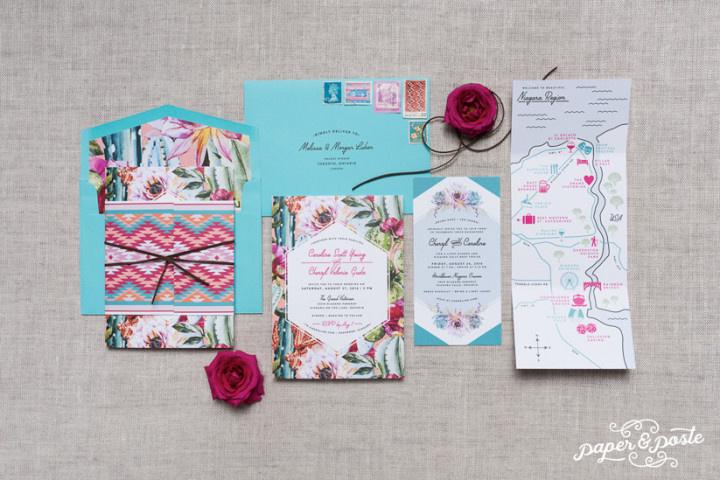 Flowers: Suzanne Gardner Flowers (171 East Liberty Street, Unit #157)
Now it's time to start hunting down your dream centerpieces, bouquets and altar arrangements. Suzanne Gardner Flowers is the place to go in the neighbourhood to take care of it all (the shop's been in business for over 25 years, so you know you're in good hands). It stocks a variety of local and exotic blooms, so not matter what your wedding style, the florists here can make some arrangements to fit the bill.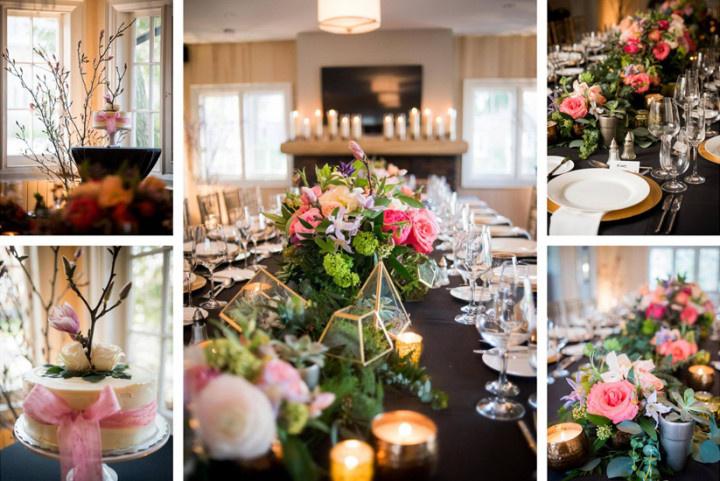 Cake: For the Love of Cake (171 East Liberty Street, Unit #117)
Looking for a seriously Instagram-worthy confection to show off on your dessert table? For the Love of Cake has got you covered. The bakery can craft trend-forward geode cakes bursting with colour, sleek and simple monochrome cakes, whimsical cupcake towers and just about everything in between. It can even handle baking and packaging your favours, if you want to kill two birds with one stone.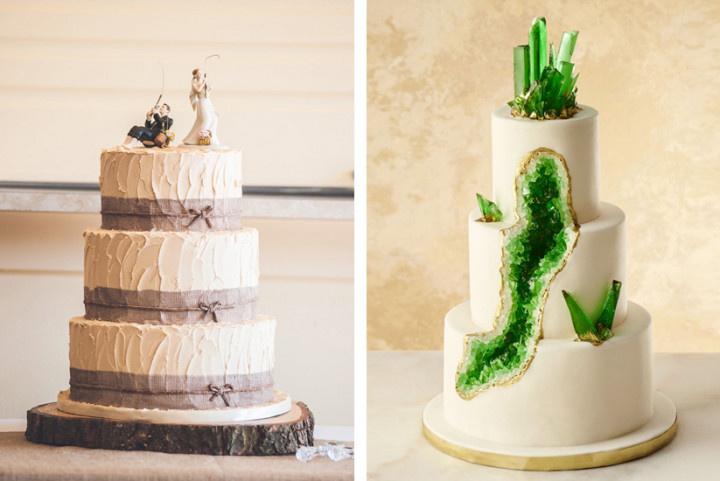 Catering: We Cater to You (171 East Liberty Street, Unit #107)
Every wedding needs some kickass catering and We Cater to You delivers just that. The company makes shopping local a priority and often works directly with farmers to get the freshest (and best quality) produce and meat for their dishes. The menu is diverse and expansive, so you're sure to find a handful of dishes that suit your taste (spicy kaffir mini salmon burgers, eggplant parmesan and zesty cobb salad are just a few options). Bonus: they do quite a few gluten-free, vegan and vegetarian plates, making it easy to find options for your guests with dietary restrictions.
Rehearsal Dinner: Mildred's Temple Kitchen (85 Hanna Avenue)
Mildred's Temple Kitchen is one of Toronto's most beloved bruncheries, adored for its impossibly fluffy blueberry buttermilk pancakes and industrial-chic decor. But don't worry, you won't have to host your rehearsal in the a.m. to take advantage of this space. The eatery is open from dawn 'til dusk and can be rented out for events. Buyout capacity is 100, but if you've got a small-ish group you can opt for The Kitchen Table (a semi-private option looking onto the kitchen that suits parties of up to 14). P.S. It also makes for a killer restaurant wedding venue.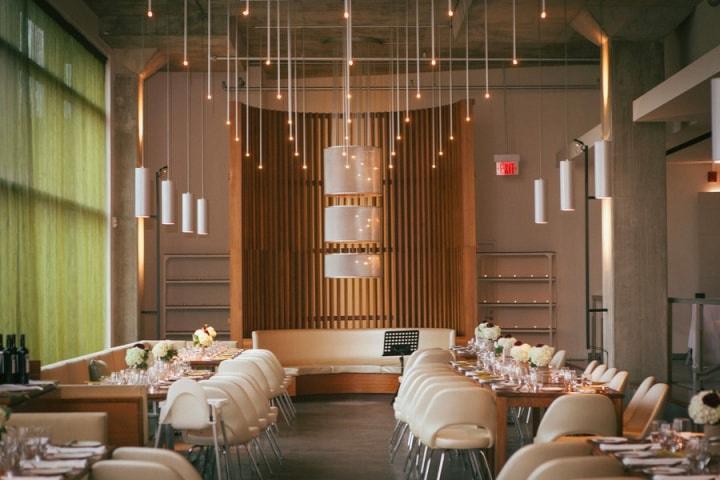 Registry: West Elm (109 Atlantic Avenue)
Want to use your registry as a way to spruce up your marital home? West Elm is the place to go to find chic pieces like patterned rugs, linen bedding, ornate mirrors and decorative knick knacks. Instead of doing all your shopping online, we recommend heading out to see it IRL to create your registry - after all, it's only a hop, skip and a jump away from all these other wedding-worthy stops.