8 Destination Wedding Don'ts
If you're kissing your hometown goodbye for your wedding day, familiarize yourself with these faux pas.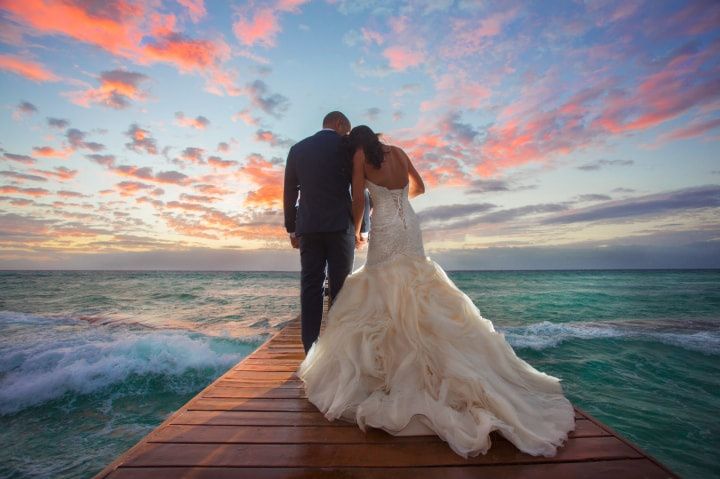 So, you've decided to plan a destination wedding and skip town for your big day? Congrats! This is gonna be the most memorable vacation of your life. Before you start booking venues and hiring your vendors, there are a few faux pas you need to know. If you avoid these pitfalls, your big day is sure to be one for the books.
Here are a few destination wedding don'ts.
Don't book a venue without visiting
It's unfortunate, but sometimes wedding venues really are too good to be true. Even though your desired spot looks like a million bucks in photos, you might find something very different IRL. Make sure you visit your destination once or twice before your big day to scout spots and make an informed decision.
Don't plan without consulting your nearest and dearest
There's probably a handful of people who absolutely need to be at your wedding (you know, your ride or dies). Sit down with your inner circle before you move ahead in the planning process so that you know what dates work for them and what their budgets look like. This will ensure that the best of the best can make it.
Don't leave your guests to their own devices
You shouldn't underestimate the power of a welcome party and group activities. Your guests are trekking out of their own hometowns just for you, so make sure you give them the vacation of their dreams. Plan family-style meals, go on group excursions and put together some fun pre-wedding fun to get everyone involved and excited.
Don't bring everything with you
You don't want to have to lug fourteen suitcases filled with stationery, decor and attire to your destination, so do some of your shopping there. You should also look into hiring local hairstylists and caterers so that you don't have to fly out every member of your vendor squad (that's extra money that could go toward your dream dress!).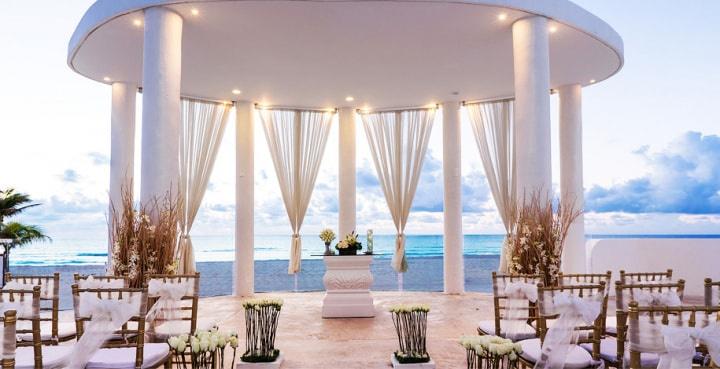 Don't forget to check the weather
OK, so this one's pretty obvious, but you'll want to make sure you're planning your wedding at the right time of year for your destination. You may be tempted to pick a day in the off-season to save a few pennies, but do you really want to spend your entire trip holed up in the hotel room because of rain or snow? Probably not.
Don't expect everyone to RSVP with a yes
It's sad, but not everyone will be able to make it to your destination wedding. It's a big commitment to hop on a plane, bus or train and leave town for a few days, and some people just won't be able to do it. Instead of dwelling on those declined invites, focus on all the fun you'll have with the people who checked the yes box on their RSVP card.
Don't send out your invites too late in the game
This is pretty much the golden rule of destination weddings. If you send your invitations out at the eleventh hour, it's more than likely that a good chunk of your guests won't be able to make it (after all, not many people can drop everything and head out of town on a whim). So, once you've set your wedding date in stone, start working on your stationery ASAP. Invitations should be mailed out about ten months in advance or earlier (if at all possible).
Don't make your guest list too long
Planning your big day from afar will be hard work, and you don't want to be responsible for coordinating a trip for hundreds of guests (that's just asking for extra stress!). Stick to inviting only your closest friends and family members when making your guest list to make things easier and breezier. Pro tip: you can always have a large engagement party or a post-wedding reception back home to celebrate with all of the people who aren't coming along on the trip.