6 Reasons to Have a Destination Wedding
Considering celebrating your big day far far away? Here are a few reasons you should totally have a destination wedding.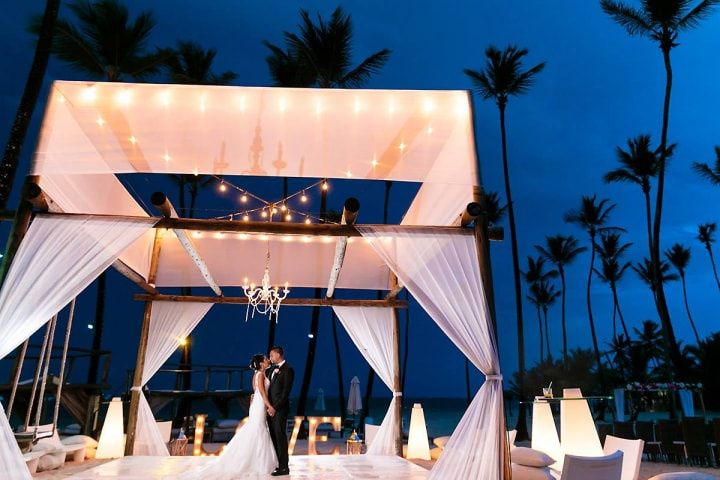 Want to turn your wedding into one big vacation? Kiss your hometown goodbye, pack your bags and head out of town for it! Destination weddings are becoming increasingly popular, and not without reason. Getting hitched on holiday will fulfil your wanderlust and perhaps make your big day even more memorable.
Here are a few reasons to have a destination wedding.
You'll be treated to top-notch scenery
You probably chose your destination partly (or fully) because of its breathtaking beauty. Maybe it's got lush forests, a gorgeous view of the water or sky high, snow-covered mountains? Whatever the case may be, you won't have to worry about bringing extra decorations. Seriously, all of your wedding photos are going to have stunning backdrops without the bonus bits and bobs.
You'll be hosting a more intimate group
One thing people absolutely love about destination weddings is the fact that they get to shorten their guest lists. You won't be expected to haul hundreds of your friends and relatives to some faraway place for your big day, just your nearest and dearest. Pro tip: you can always host a more informal party for all the people who couldn't come before or after if you want a second round of celebration.
You'll get a built-in holiday
Yes, you'll probably have to deal with finishing a few wedding-related tasks upon arrival, but you'll also get more time to relax. You won't have to deal with cooking, cleaning or any other chores because you'll be living it up in a hotel or resort. Heck, if you start feeling stressed during crunch time all you need to do is head to pool or take a trip to the hotel spa for a massage.
You'll have more time to celebrate
Since you and your guests will probably be flying in a few days before the main event and leaving a few days after, you'll really get to stretch out the festivities and make your big day one to remember. Don't forget to plan some group excursions and activities to make your vacation/wedding hybrid even more fun for everyone.
You'll get to skip the hometown debate
If you and your partner hail from different hometowns, settling on a location for your wedding can be tough (especially if they're far away from each other). Well, if you have a destination wedding, you can skip the debate altogether! It'll be a new experience for you and your guests as you'll all be out-of-towners.
You'll know exactly where to go on your next vacation
Your wedding day will be one of the happiest days of your life, so naturally, you'll want to revisit the place where it went down later down the line. If you can, make returning a tradition every few years. Who knows maybe at some point down the road you'll even want to bring your kids or host your vow renewal there.
Find destination wedding vendors on WeddingWire »