5 DIY Wedding Projects You Should Avoid
Want to flex your crafting muscles? While some DIY wedding details are fine to tackle, others should be avoided at all costs.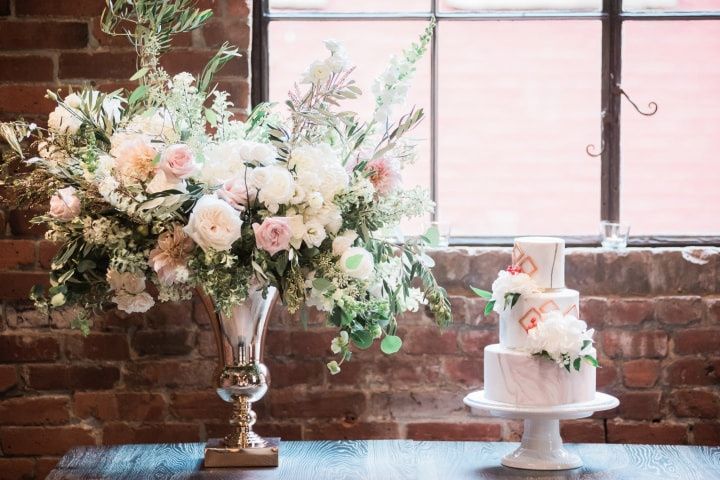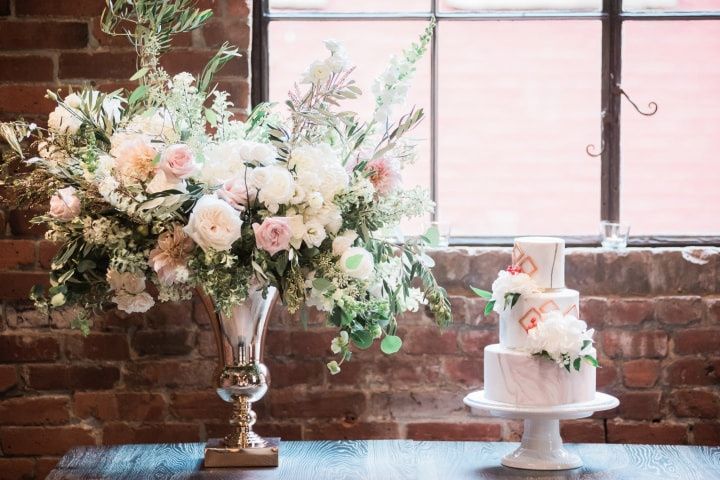 We live in the age of Pinterest, so, naturally, we all think we are equipped to make everything from crocheted potholders to DIY wedding invitations. Even if you have mastered the art of the glue gun and you know more than a few useful life hacks, you probably shouldn't take on tons of DIY wedding projects during the planning process. Yes, making one or two DIY wedding decorations can save you money, but you don't have to (and shouldn't) do it all for your wedding day.
Here are a few DIY wedding projects you should avoid.
Your Dress
Unless you're well-versed in the art of bridalwear design, you'll want to hit up a legit wedding dress store to get your bridal ensemble in order. Crafting a wedding dress is no walk in the park, especially if you're in the market for something with layers of tulle, embroidery or a lace overlay. Even if you're super skilled with a sewing machine, any mix-ups could turn your fairytale frock or dream duds into a nightmare. We suggest turning to the experts for this one so that everything looks as beautiful as you dreamed.
Floral Centerpieces
So, you took one floral workshop and now consider yourself a pro? Even if you now know your wedding bouquet basics, you'll want to seek the help of a pro on your wedding day. Blooms are finicky things and require a lot of TLC. You don't want your wedding centerpieces to wilt, fade or die in the process of you making them, so it's best to leave it up to a florist who knows the ins and outs of the flowers you're working with. If you're not going the traditional route and have chosen to craft DIY wedding centerpieces from other materials, you may be able to do it, but allow yourself plenty of time to craft, transport and set them up.
Food
Unless you're prepared to move into your kitchen for the final days of wedding prep, let a wedding caterer take care of your wedding food. Not only will this save you a week of culinary mishaps and cooking conundrums, but it'll ensure that each dish is perfectly made and brought out at the right time on your big day (keeping everything running smoothly).
Photography
Did your baby cousin just finish a photography course? Are they dying to flex their creative muscles by capturing your wedding on film? We strongly urge against this. You want to cherish these memories forever, and you definitely don't want to risk missing any important shots. A seasoned wedding photographer will effortlessly be able to capture every detail shot and candid necessary, while it's more than likely that a novice will forget a thing or two.
Videography
Like photography, wedding videography is of the utmost importance. Your wedding video will be what helps you relive your big day again and again, so you want it to be top quality. If you ask a friend or family member who's made one or two YouTube videos, you probably won't get the best of the best. Call in the pros so everything - from production to editing - goes off without a hitch.
Favours (if you've got hundreds of guests)
If you're only hosting a handful of friends and family on your wedding day, you can go ahead and live your Pinterest dreams, but if your guest list exceeds 100, you may want to rethink things. Making one or two batches of cookies is fun, but making 600 is not - especially during crunch time. Pro tip: check out our tips on what you need to know for DIY wedding favours.
Join the DIY wedding discussions in our community forums »