14 Creative Ways to Use Ribbon Decorations in Your Wedding
After flowers, ribbon is probably the most popular decorative item at celebrations, and weddings are no exception. Let's have a look at how to get the most out of this material.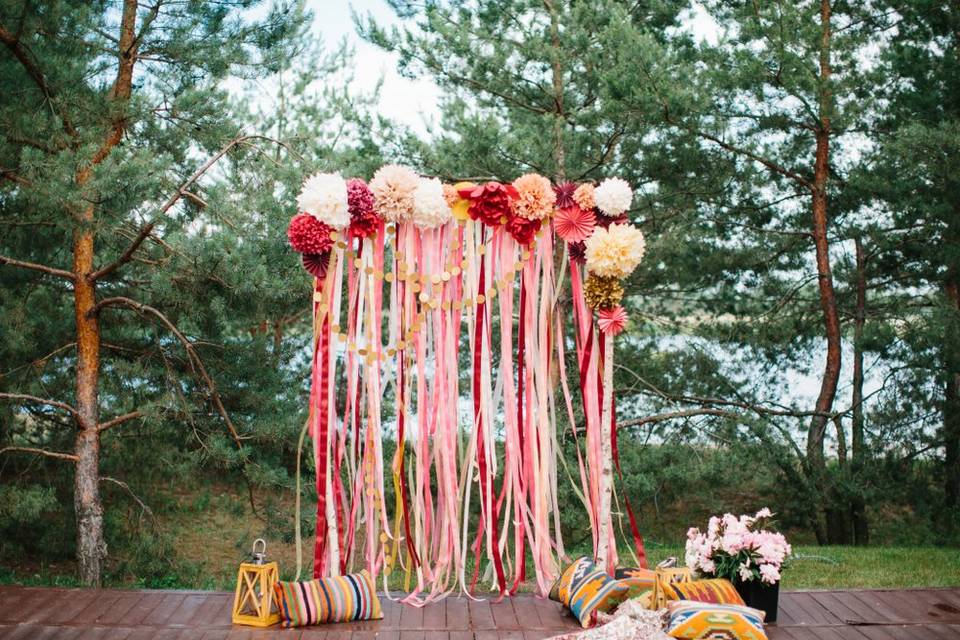 When you think of ribbon, a pretty bow probably pops into your mind. Well, that's far from the only use of this versatile item that comes in such a huge variety of sizes, colours and textures that it can be used to enhance any wedding theme or colour scheme. From ribbon bunting and ceremony backdrops to wedding car decorations and bouquet wraps, we've got lots of creative ways to use ribbon decorations for your wedding.
Here are some creative ways to use ribbon decorations for your wedding.
Wedding chairs
Ribbons make for wonderful wedding chair decorations. Tying a few lengths of ribbon in your wedding colours to the backs of your chairs will make quite the decor statement for your ceremony and reception. If you want to cut costs, you could just decorate the bride and groom chairs with ribbons to make them stand out from the rest.
Wedding invites and stationery
Because it comes in so many colours and textures, it is the perfect material to accent your wedding stationery. In spring little ribbon rosebud, fall calls for autumnal shades. The great thing is it can adapt to any theme or style.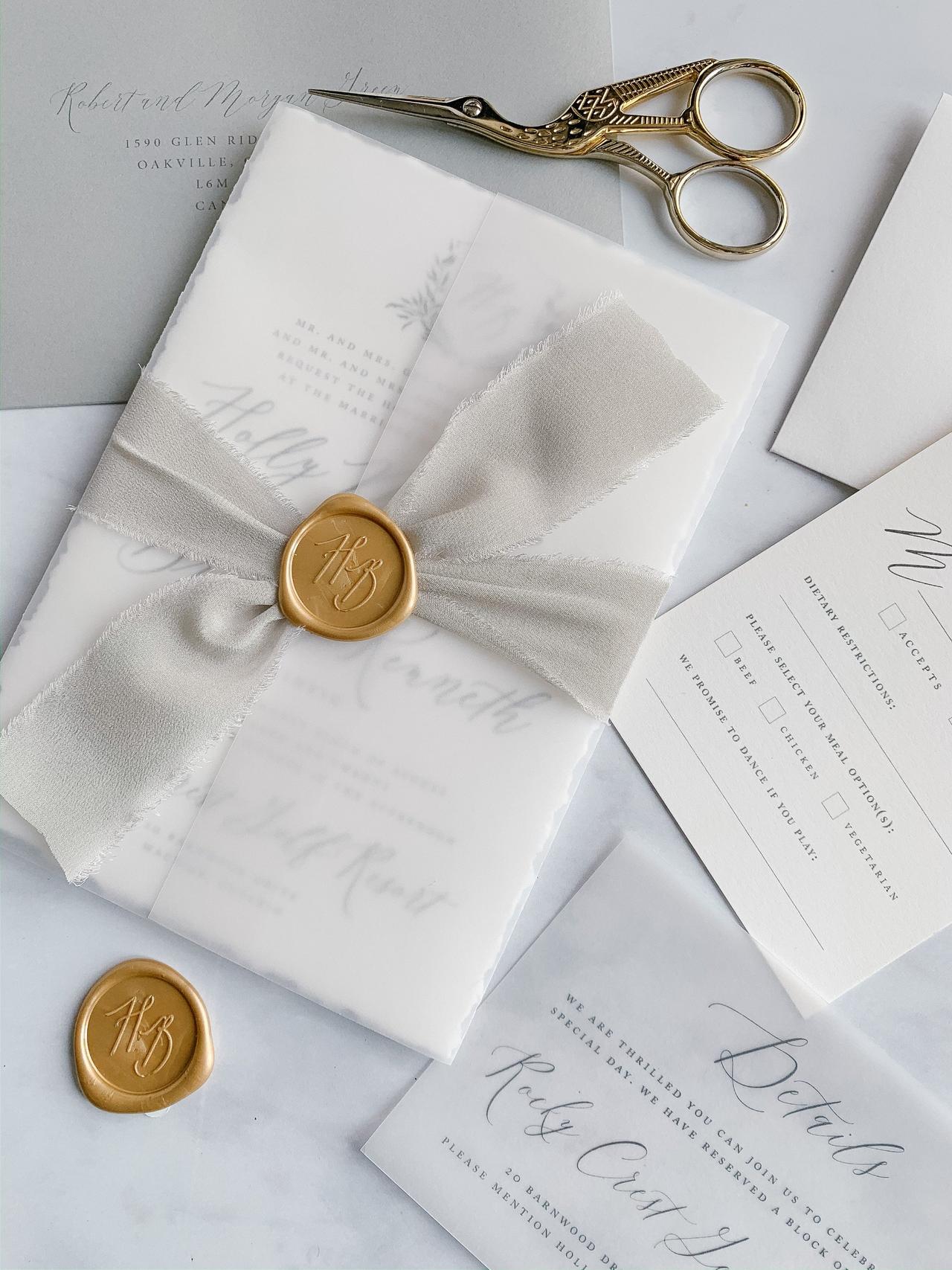 Wedding bunting
If you like the idea of using wedding bunting but want something a little different, use some made with ribbons in your wedding colours, instead.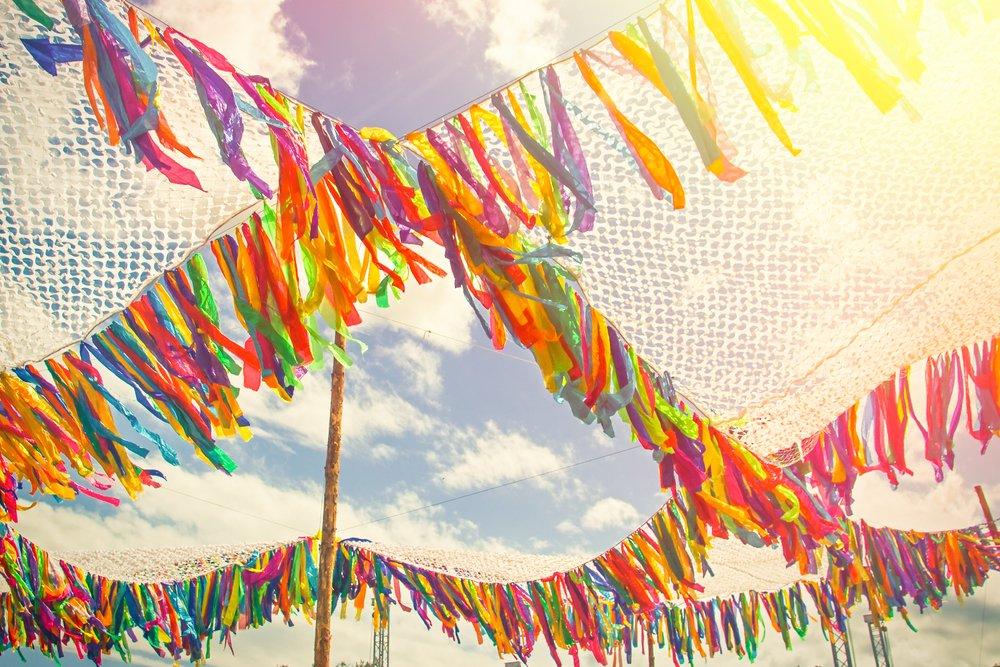 Wedding car decorations
A wedding car is not a wedding car without the essential ribbon decorations! Usually white or pink, but you could easily jazz it up with any colour you wish.
Ceremony backdrop
Create a flowy backdrop or chuppah for your wedding ceremony with lengths of ribbon hung from a frame. This looks stunning indoors or outdoors and can be repurposed for a wedding dessert table or photobooth backdrop at your reception venue.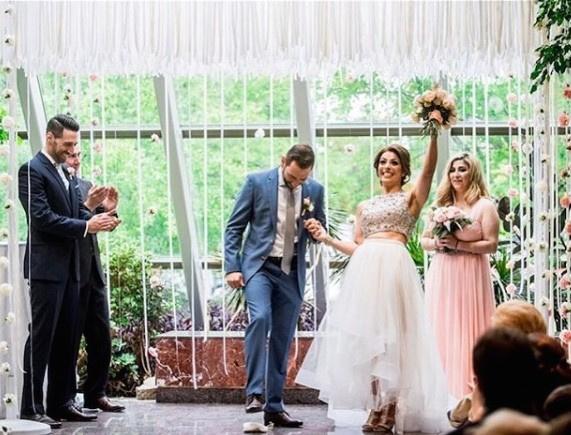 Handfasting ceremony
If you're planning a handfasting ceremony and you're looking for a material to wrap around your hands, colourful ribbons are a great choice.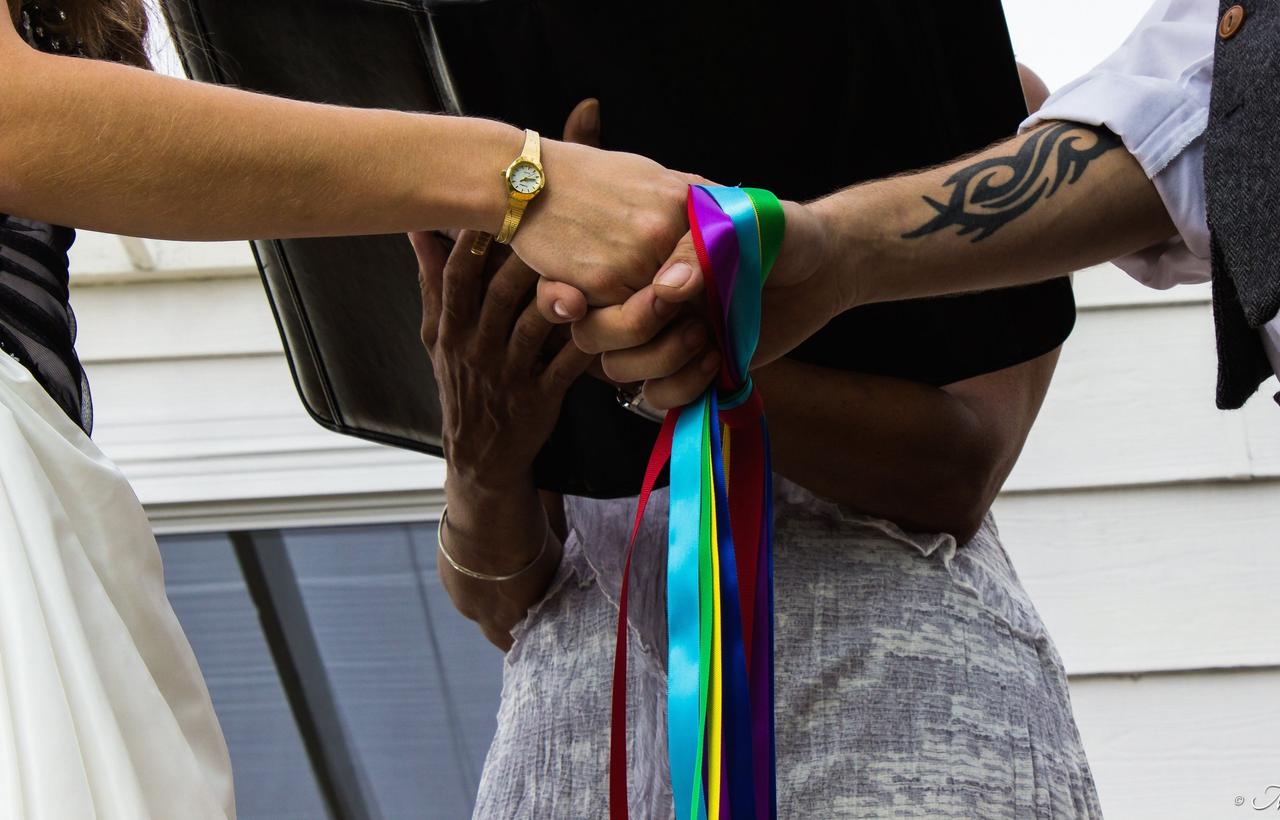 Reception decor
Dress up a wedding tent or venue with vaulted ceilings with draped ribbons for a festive vibe. You can also use the same style of ribbon to decorate your head table.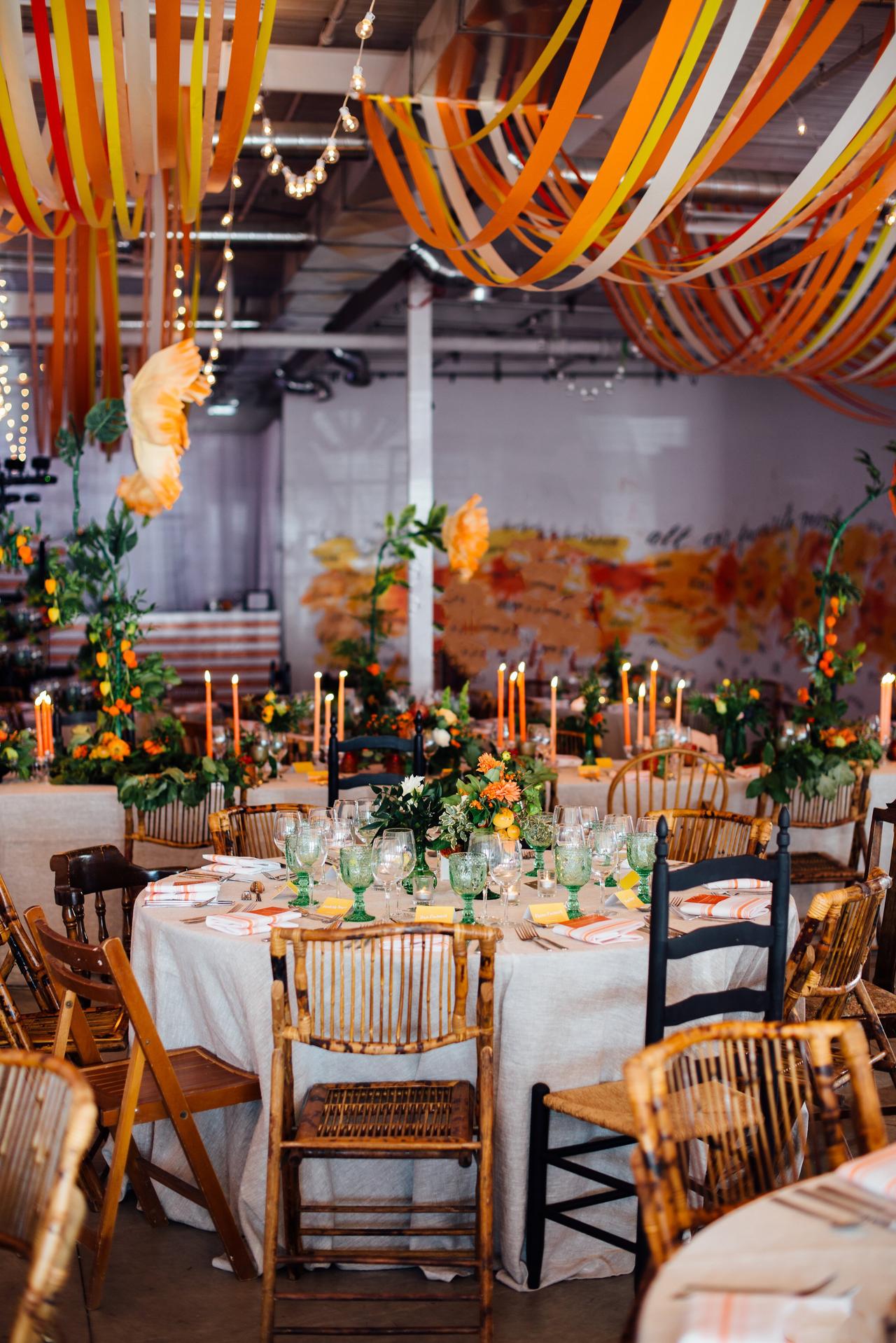 Wedding table decorations
Have you ever thought of using ribbon decorations for wedding tables at the reception? Ribbon can be matched to complement your flowers in tone and shape, they can be used to hold napkins or place cards and even to create original table displays in their own rights, try different configurations of knots, loops and bows.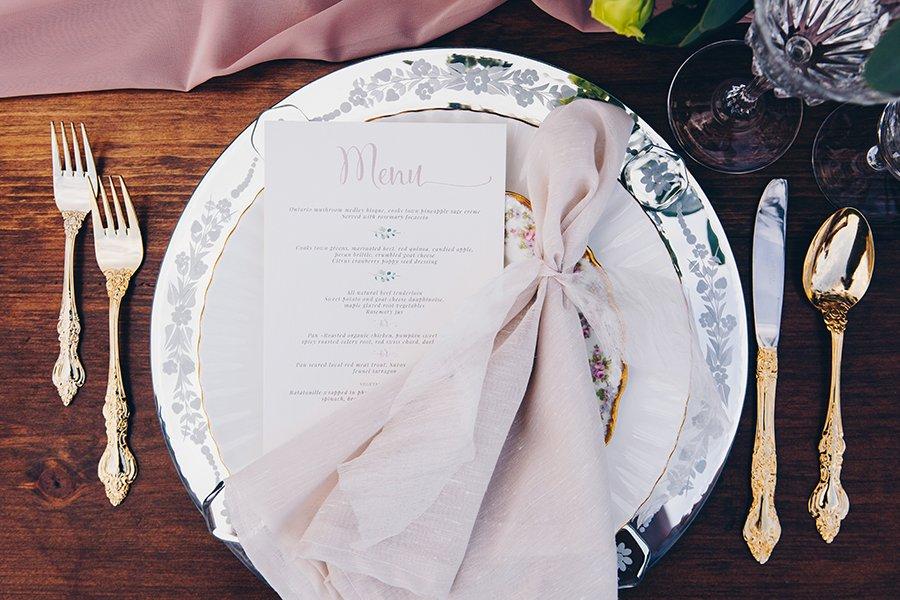 A focal point
Use lengths of ribbon to highlight particular spots in your venue like your dance floor, lounge area, wedding bar or dessert display. Make these areas even more enticing by adding a few strings of lights for a magical effect.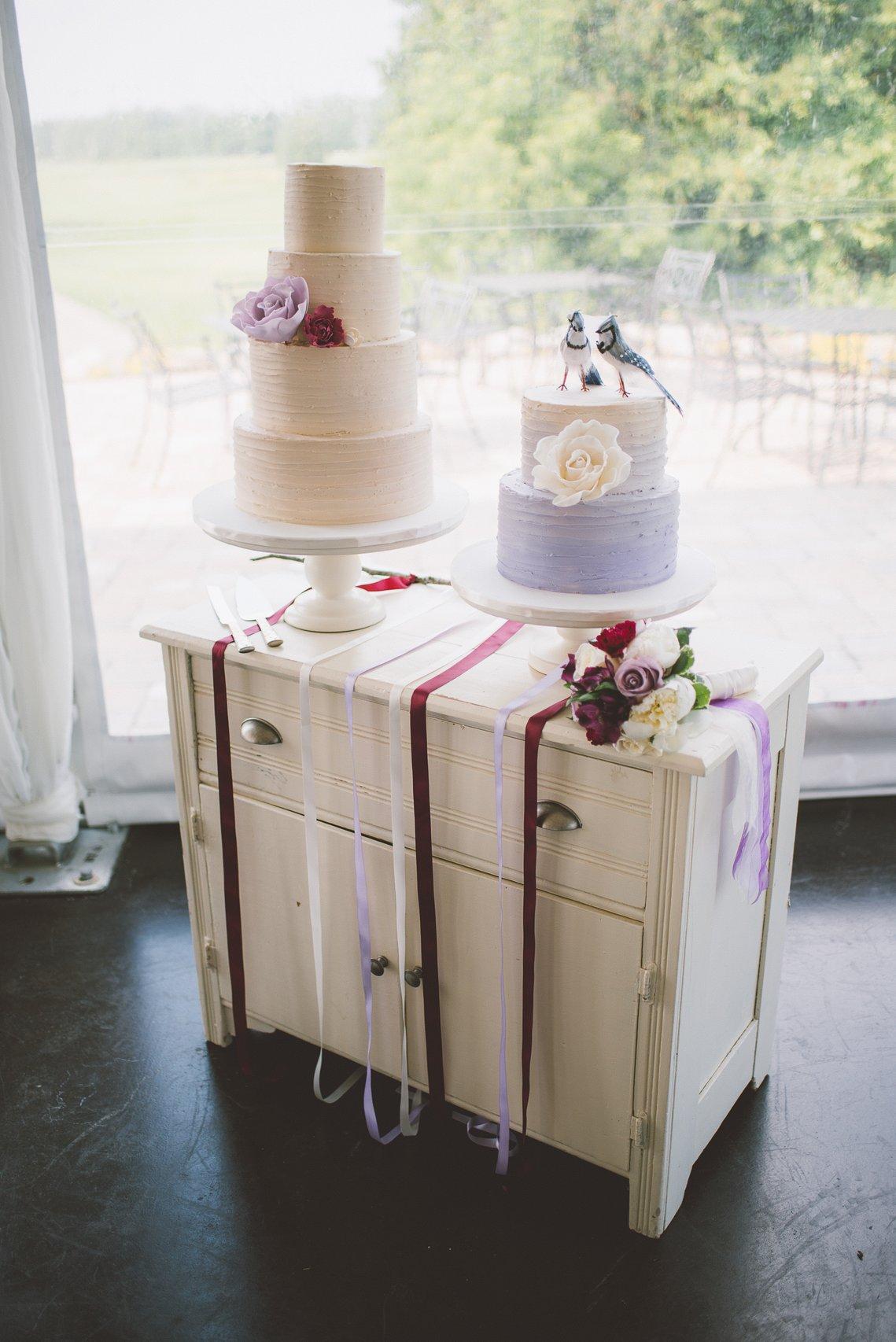 Decor accents
Ribbon decorations in your wedding colours can add that extra celebratory touch to everything from garden lanterns to wedding aisle decorations. So if you think something needs a little extra, ribbons could do the trick.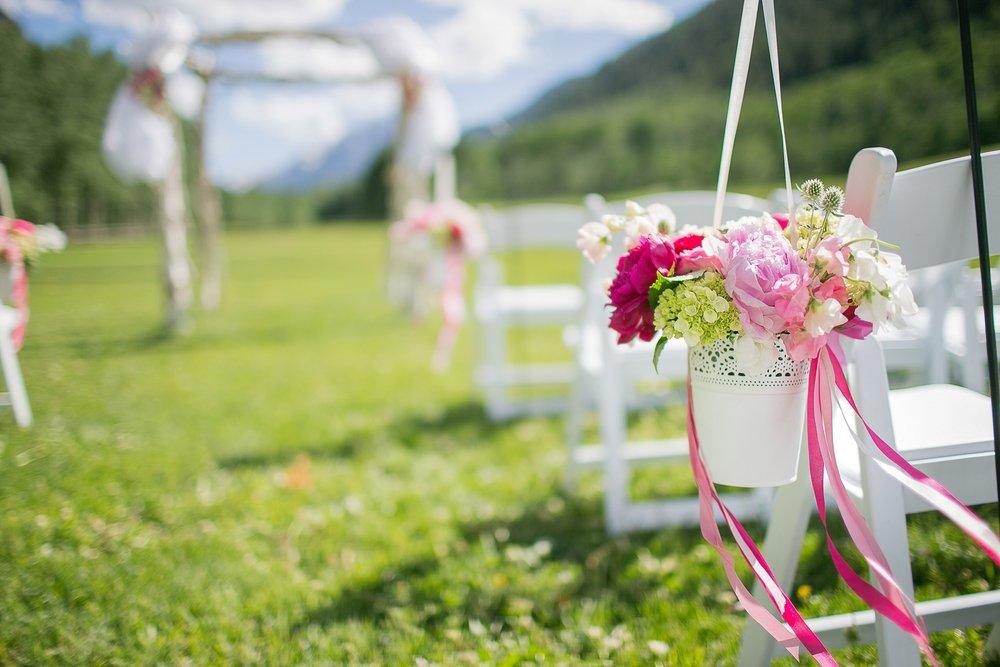 Bouquet tie
Ask your wedding florist to use ribbon as the finishing touch to your bouquet. This could be a beautiful bouquet wrap or a longer trailing ribbon for a romantic look.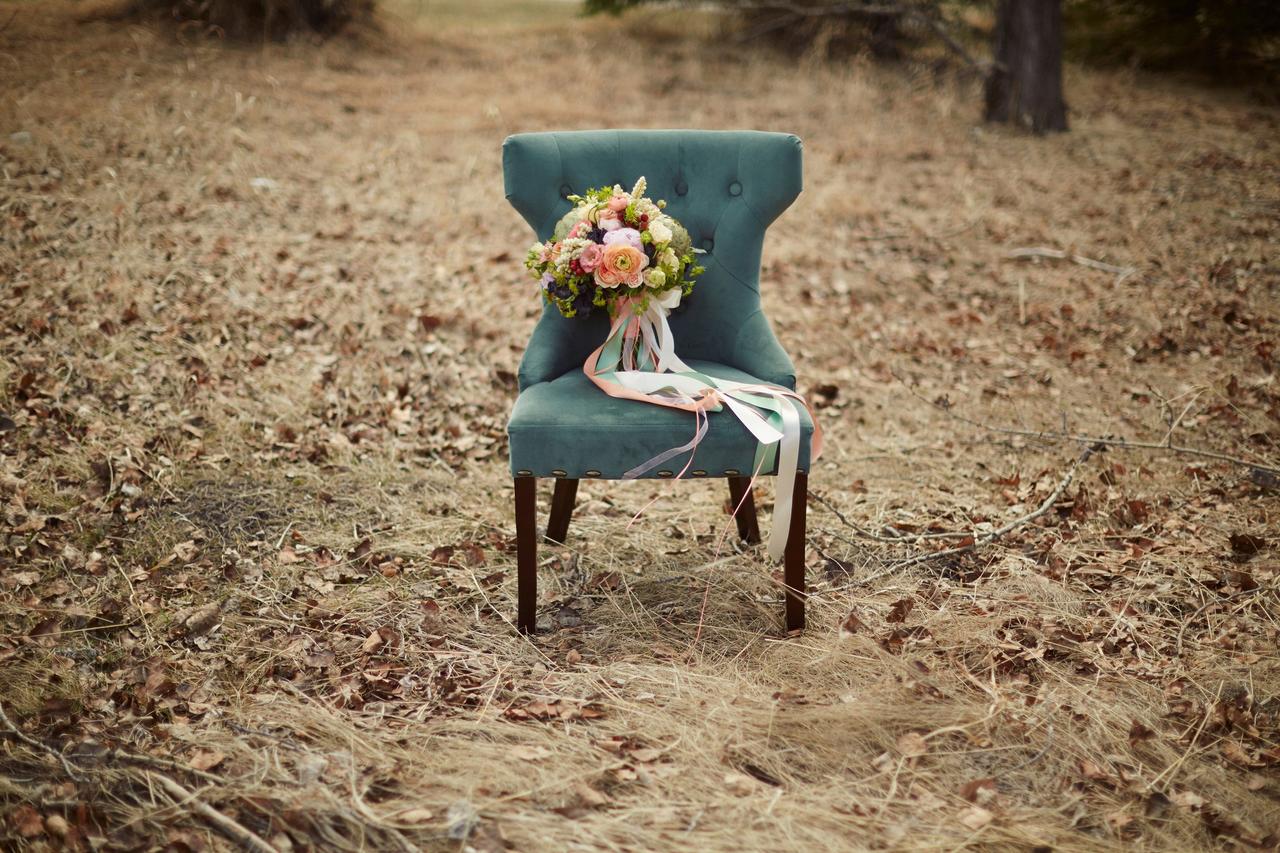 Boutonnieres accent
Like your bouquet, use ribbon to accent your wedding boutonnieres and tie your whole look together.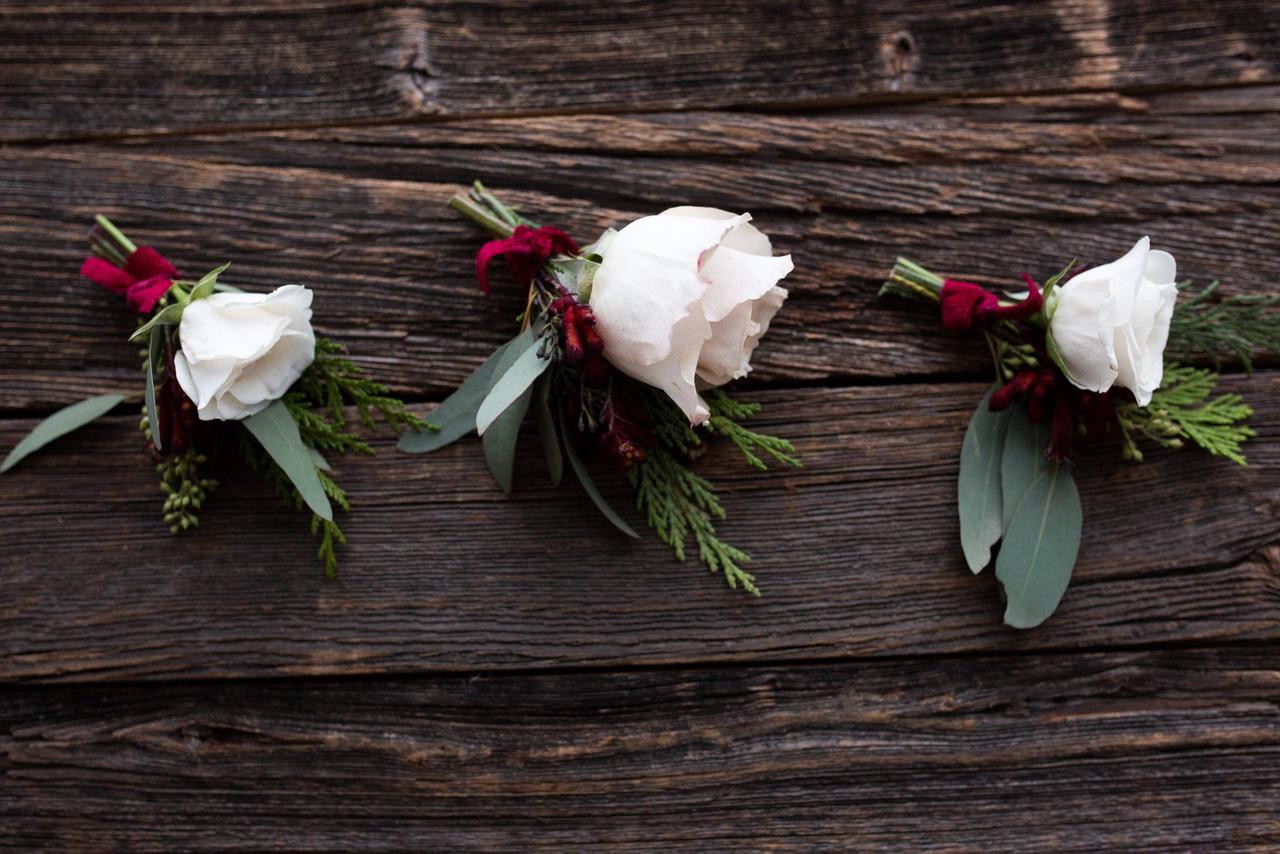 Wedding cake decoration
The wedding cake can also benefit from this versatile fabric, it allows you to make an otherwise plain white cake into a personal and unique sight that matches your colour scheme and it's a budget-friendly option, too!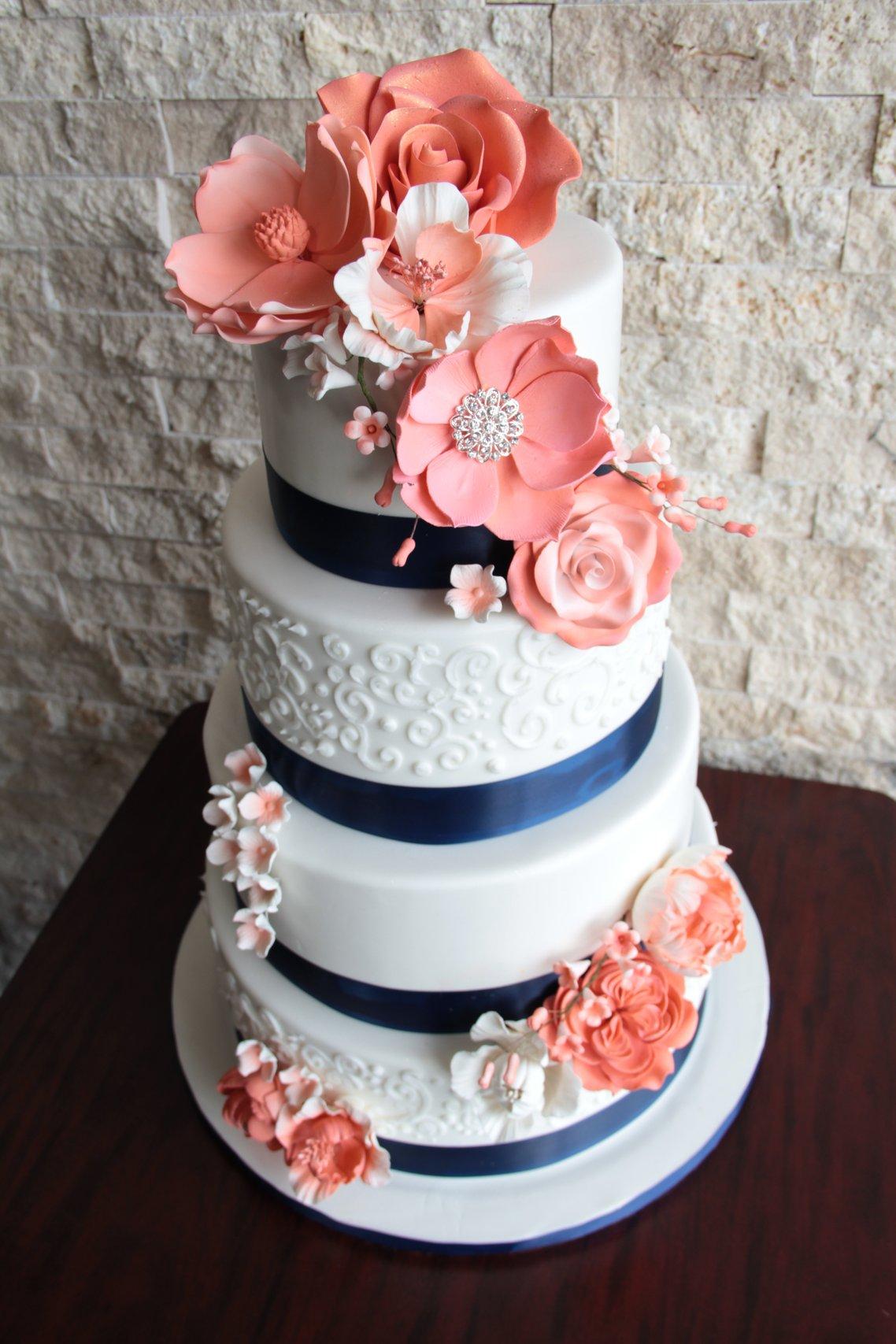 Wedding favours
Last but not least, ribbon decorations on wedding favours will dress up the plainest of items like a jar of sweets, fruit preserves or any wedding favour box or bag for that matter. They'll also make them a little more special for your guests to open.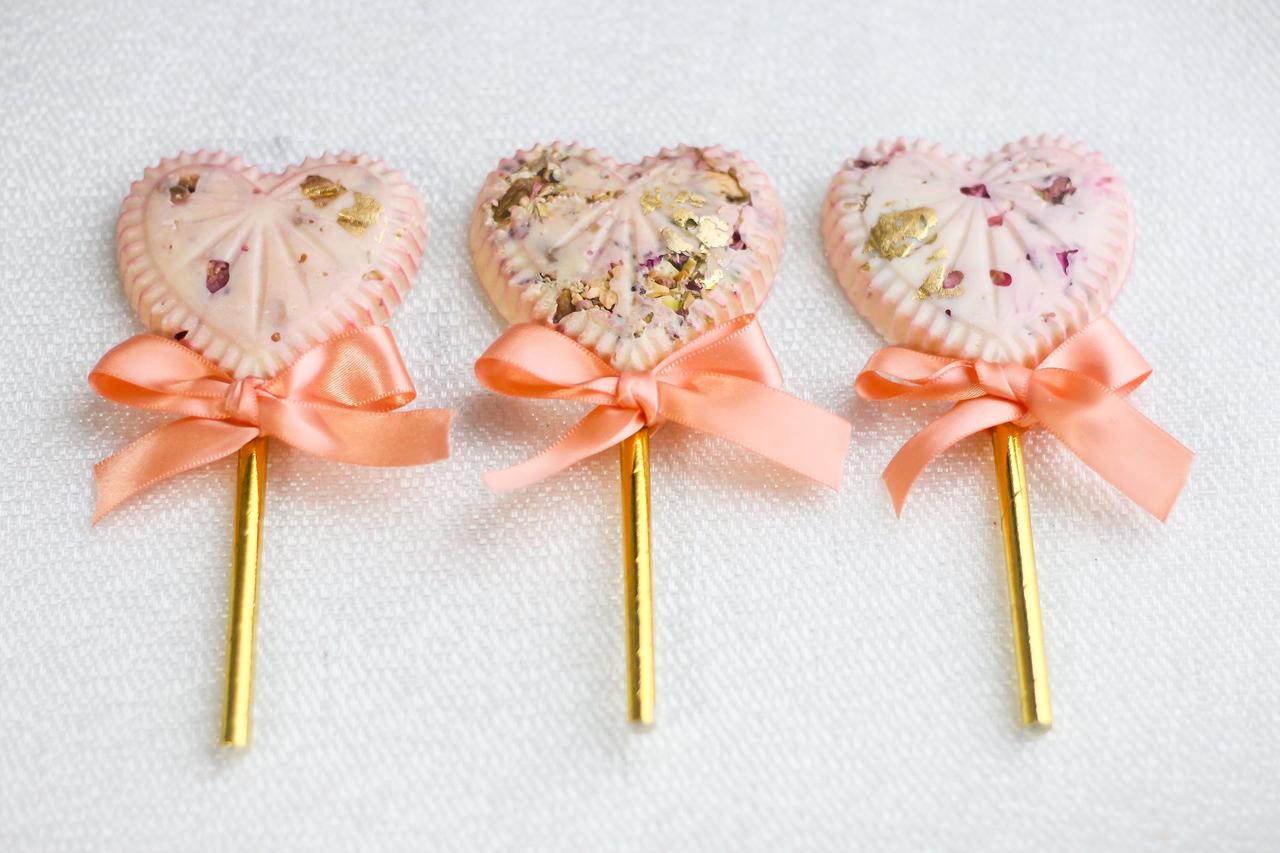 Find wedding florists and wedding decorations on WeddingWire »