5 Reasons You Need to Make a Wedding Website - Now!
Thinking about creating a wedding website? You totally should! Here are all the important reasons why.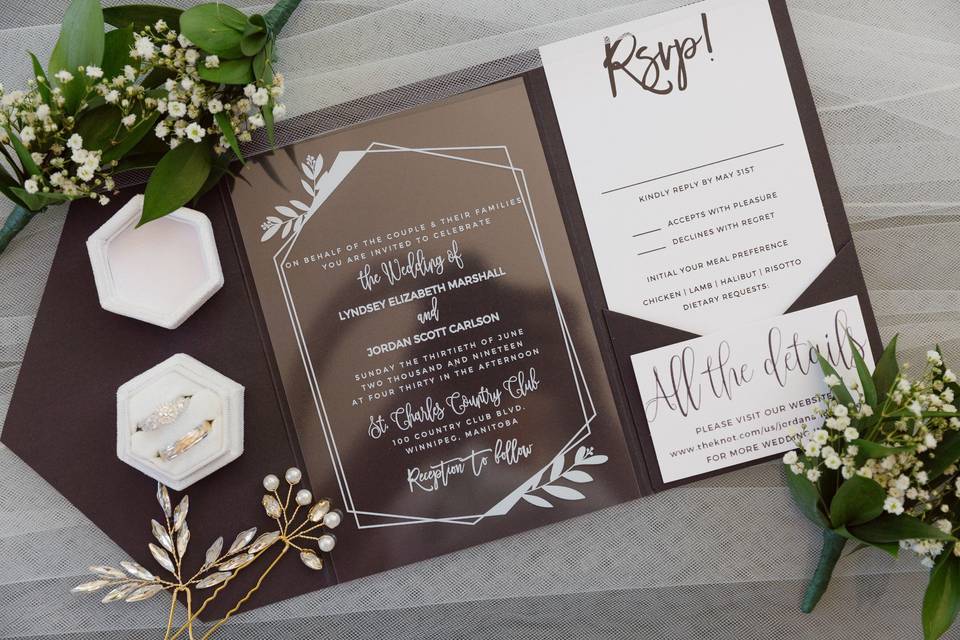 So your wedding planning journey is well on its way and you're ready for an easy, breezy trip to the altar? Though you do sound like you're on the right track, you may have forgotten something – your wedding website! Creating a space online and sharing the URL on your save the date cards and wedding invitations is a definite must for any 21st-century couple who wants to make putting together their big day just a little bit easier.
Here are the reasons you need to make a wedding website.
It'll act as your wedding's info hub
Some of your guests will misplace their invitations, leaving them up a creek without a paddle. Well, not if you've made a wedding website! They'll be able to find everything from your wedding date to your dress code, so they don't have to send you a billion emails before your big day.
It'll keep your guests updated if anything changes
Even the most perfectly planned affair can hit a bump in the road. If your wedding venue suddenly has to change or your ceremony time gets moved up an hour, you'll need to let your guests know. Instead of sending out another round of stationery – that's both pricey and impractical – give them the lowdown on your wedding website. You may want to do an email blast explaining the changes, too (just to make sure everyone gets the memo).
It'll save you from being bombarded with questions
Even if you think you've provided your guests with all the information they could possibly need, they may still bombard you with questions. While one or two calls is fine, you definitely don't want your entire guest list hitting you up. If you make a wedding website all you'll need to do is send them a link to your FAQ page and they should find all the answers they need (remember to be thorough with your explanations). Now, back to the fun stuff like tasting cakes and trying on Cinderella-esque gowns!
It's a place to share your love story
If you're having a large wedding, there's a good chance that not all of your guests will know your love story. I mean, obviously your MOH, best man and inner circle have heard it all, but your second cousins and college friends may have missed a few milestones. Give them a short little relationship bio so they'll know all of the references you make in your wedding vows and speeches.
It'll make RSVPing a cinch
Don't want to trust Canada Post with your RSVPs? Take care of them on your wedding website. Asking your guests to respond to your invitations online will simplify the entire process - it only takes a minute and a few clicks of the keyboard. Bonus: it'll also save you from investing in extra inserts, which is awesome if you're looking to save a few bucks.
Set up your FREE wedding website on WeddingWire. Upgrade to Premium Design Plus for a custom domain name and to download your website as a keepsake. »