14 Gorgeous Lantern Wedding Centerpieces
Want to brighten up your reception tables with some stunning lantern wedding centerpieces? You'll totally want to steal these ideas.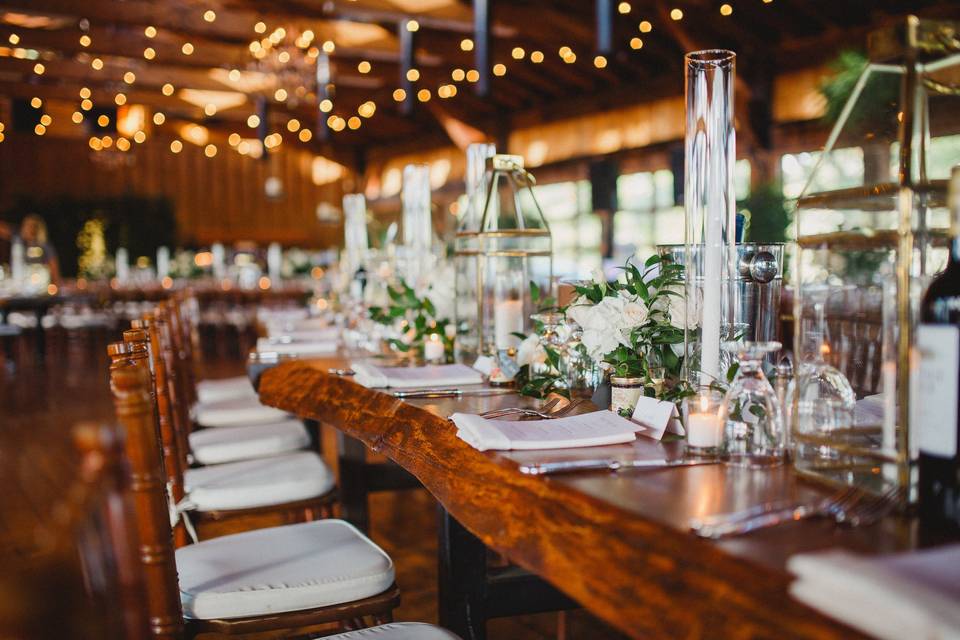 Trying to find creative ways to spruce up your wedding reception tables and make them unique? Well, instead of going with plain 'ol candles or floral arrangements, why not add some lanterns to your tablescapes. From woodland to romantic, lantern wedding centerpieces can work for each and every wedding theme and colour scheme. You can leave them sweet and simple or go crazy and add bells and whistles like blooms, feathers, and other decorative knick-knacks, if you love being over the top. Oh, and because you can rent and return them, they may even save you a bit of money!
Here are a few stunning lantern wedding centerpieces you need to see.
Woodland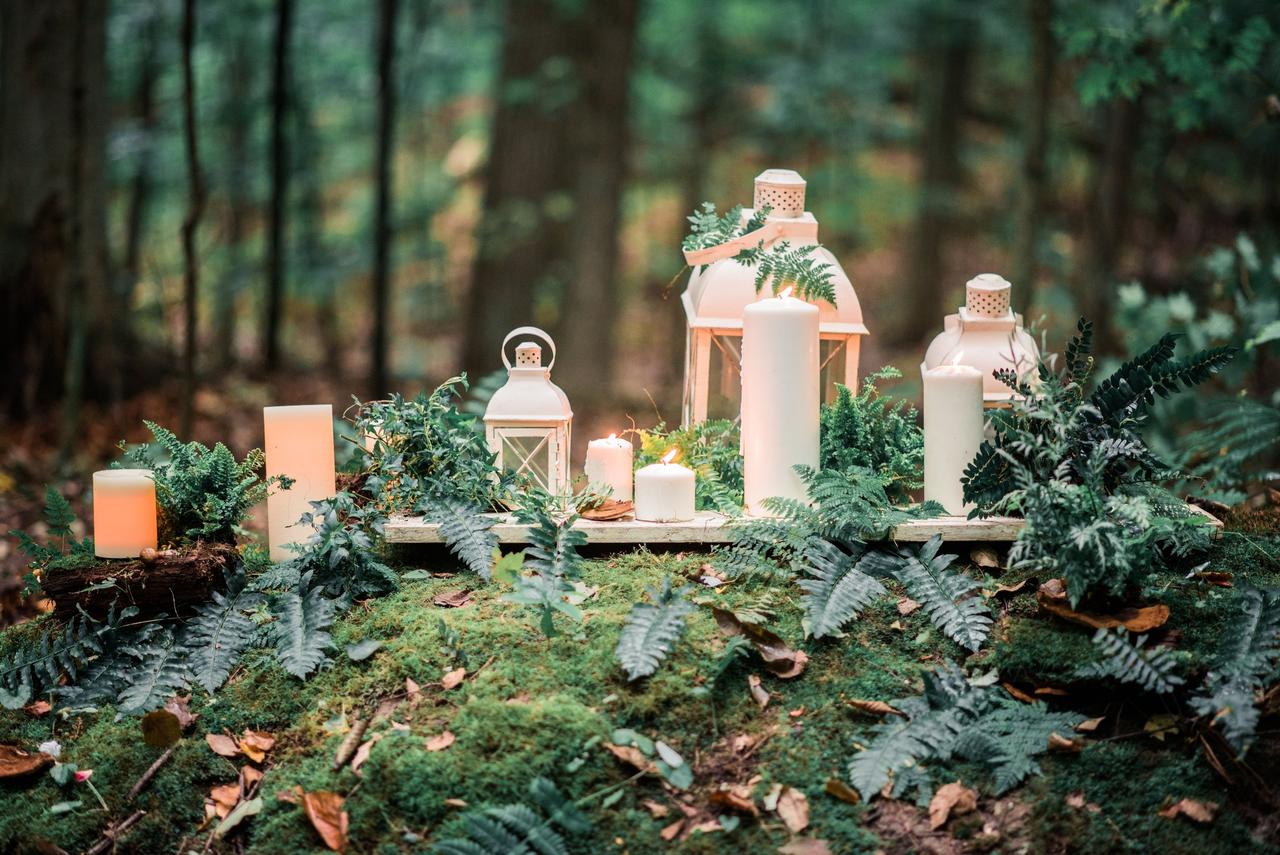 If you're on the hunt for a lantern centerpiece style that'll fit right in with your forest wedding theme, this is the one for you. Get your hands on different-sized lanterns and surround them with candles in the same shade range. You can go ahead and spruce them up with a little greenery, if they need some extra oomph, but they look pretty stellar without the extra bells and whistles.
Hanging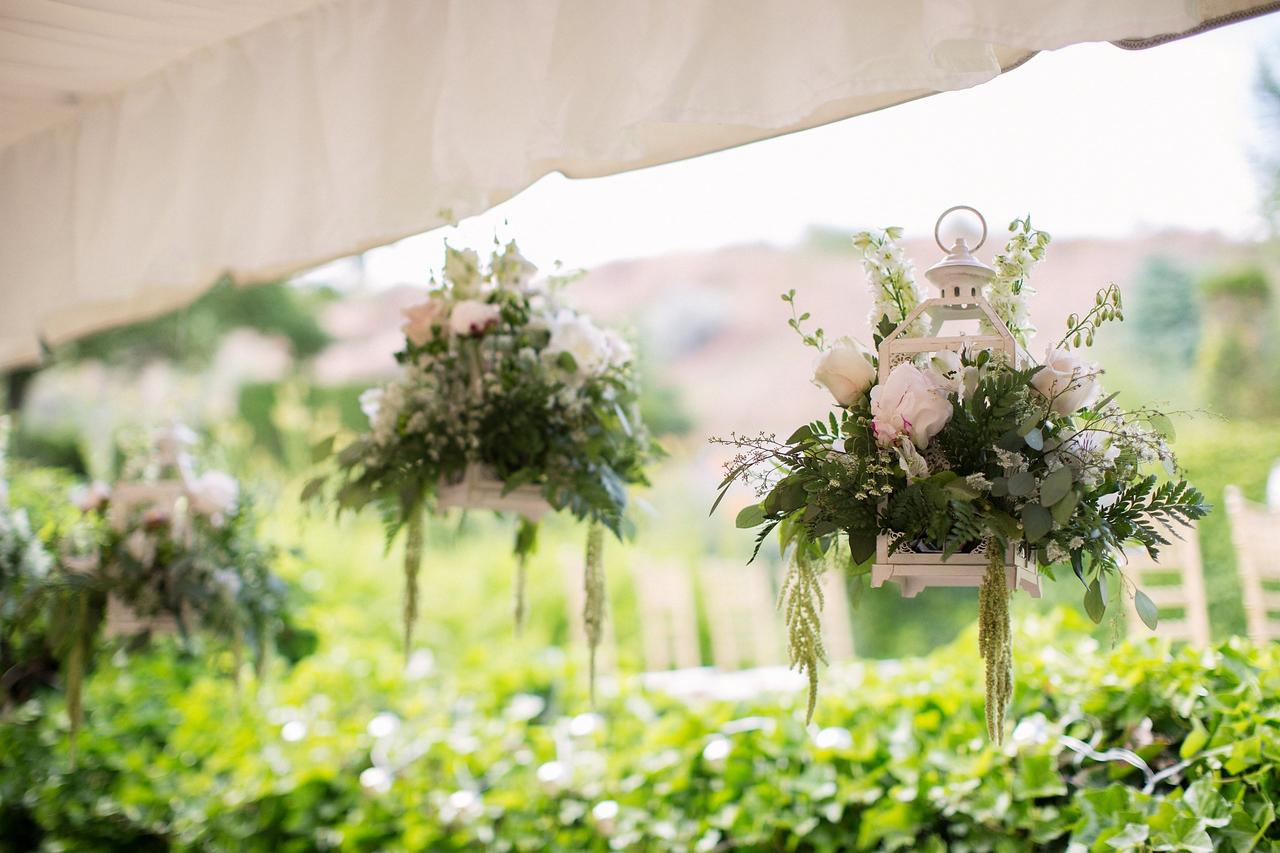 So, your tables are already covered in fancy glasses, chargers, name cards, and the like? We suggest skipping the table centerpieces and opting for hanging centerpieces, instead. Not only will they add a touch of whimsy to your set up, but they also won't block your guests from seeing each other while they're chatting over dinner (always a major plus). You don't even need to put candles inside of them — florals are just as effective.
Minimalistic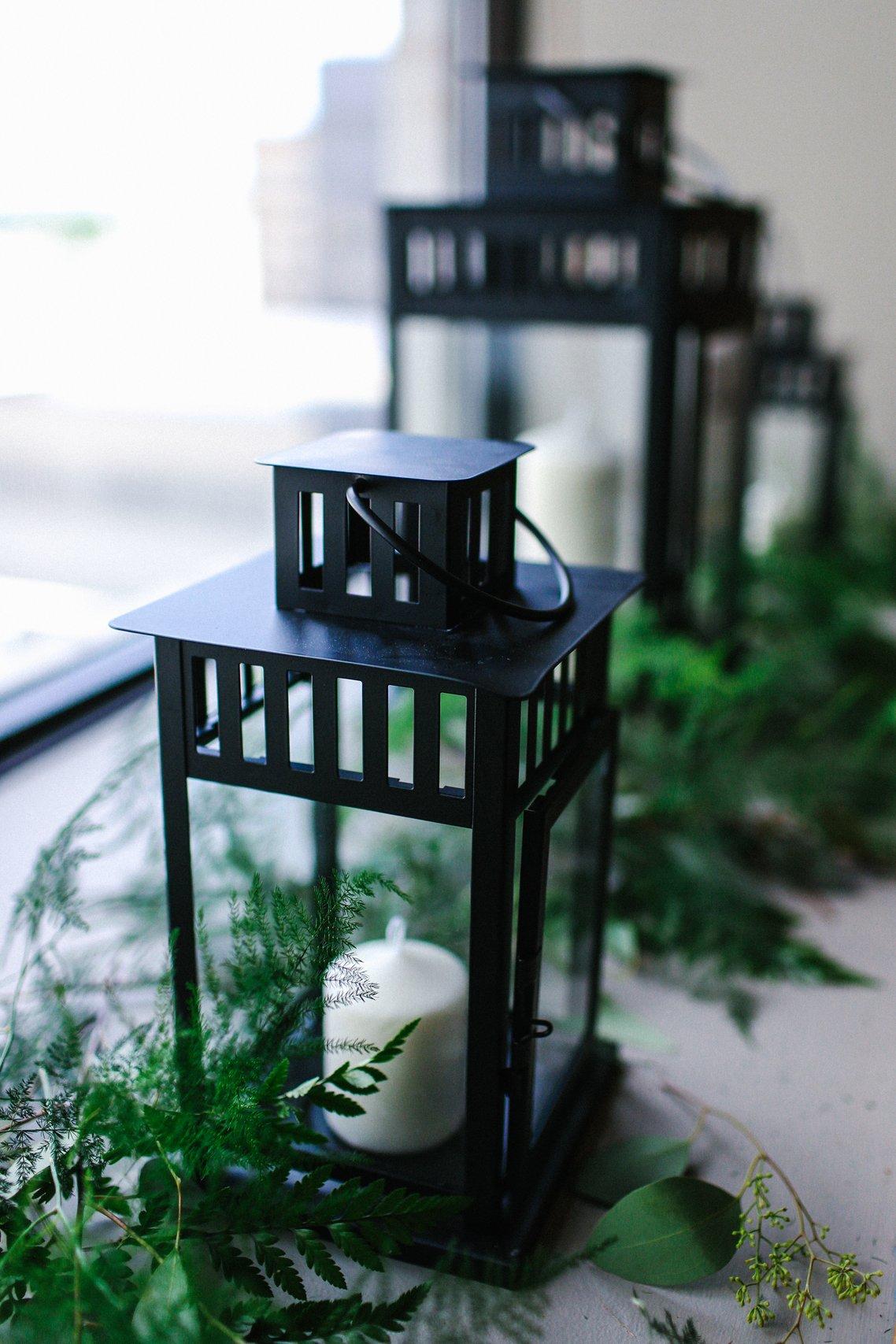 Everything at your wedding doesn't have to be over the top. If you don't think your tables need any extra drama, skip the extra trimmings and keep your lantern centerpieces simple. We love how these ones have sprigs of greenery surrounding them, but aren't super over the top. Seriously, sometimes sleek and chic is the best way to go!
Romantic florals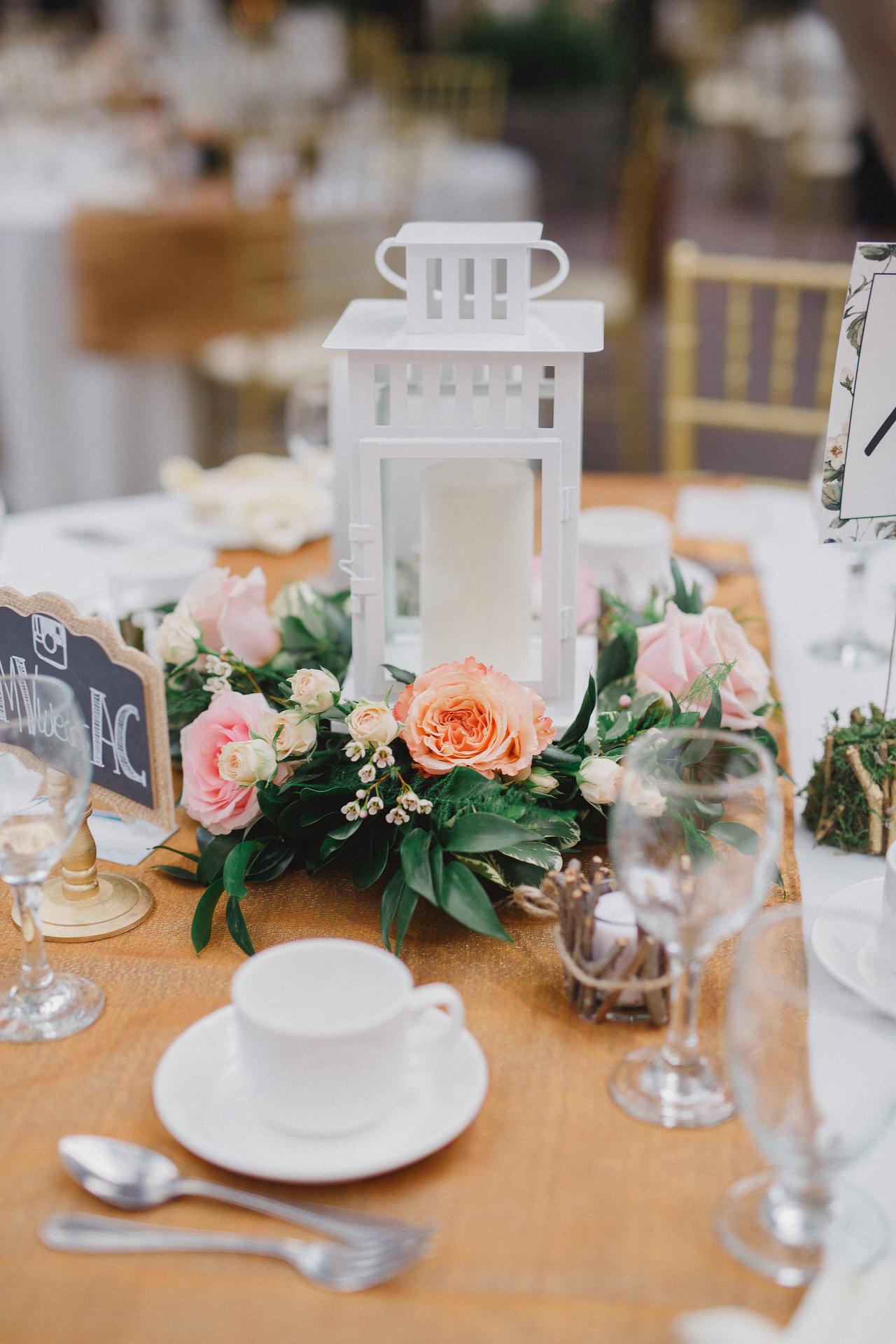 Can't decide between a floral arrangement and a lantern wedding centerpiece? Get the best of both worlds with this style. Put a candle inside your centerpiece and then surround it with a halo of beautiful blooms that complement the rest of the floral arrangements in your venue. Who says you can't have your cake and eat it, too?
Ornate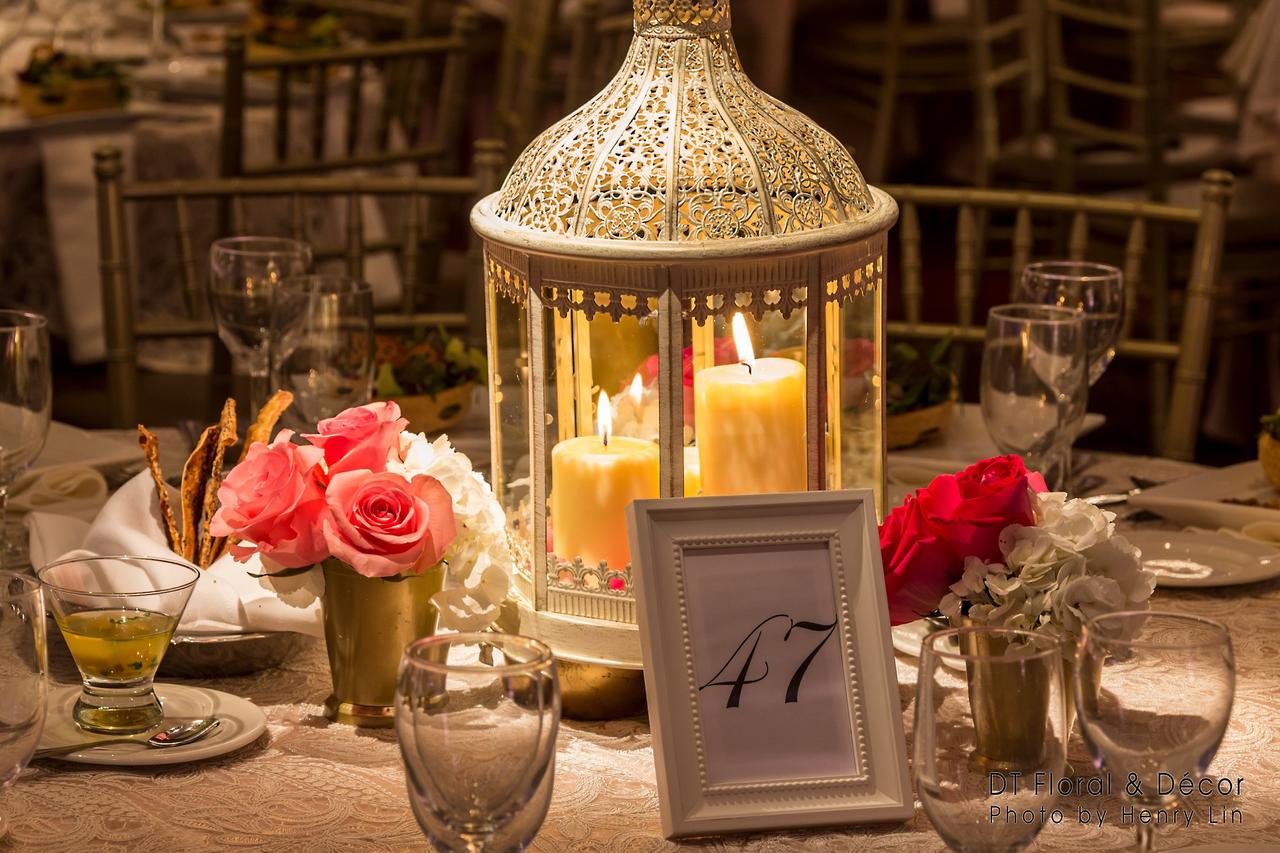 If you really want your lantern wedding centerpieces to make a splash, skip the minimalist designs and choose a flashy, larger style, like this one. We love that it's large enough to hold multiple candles, so it'll help illuminate entire tables, instead of just casting subtle glows.
Vintage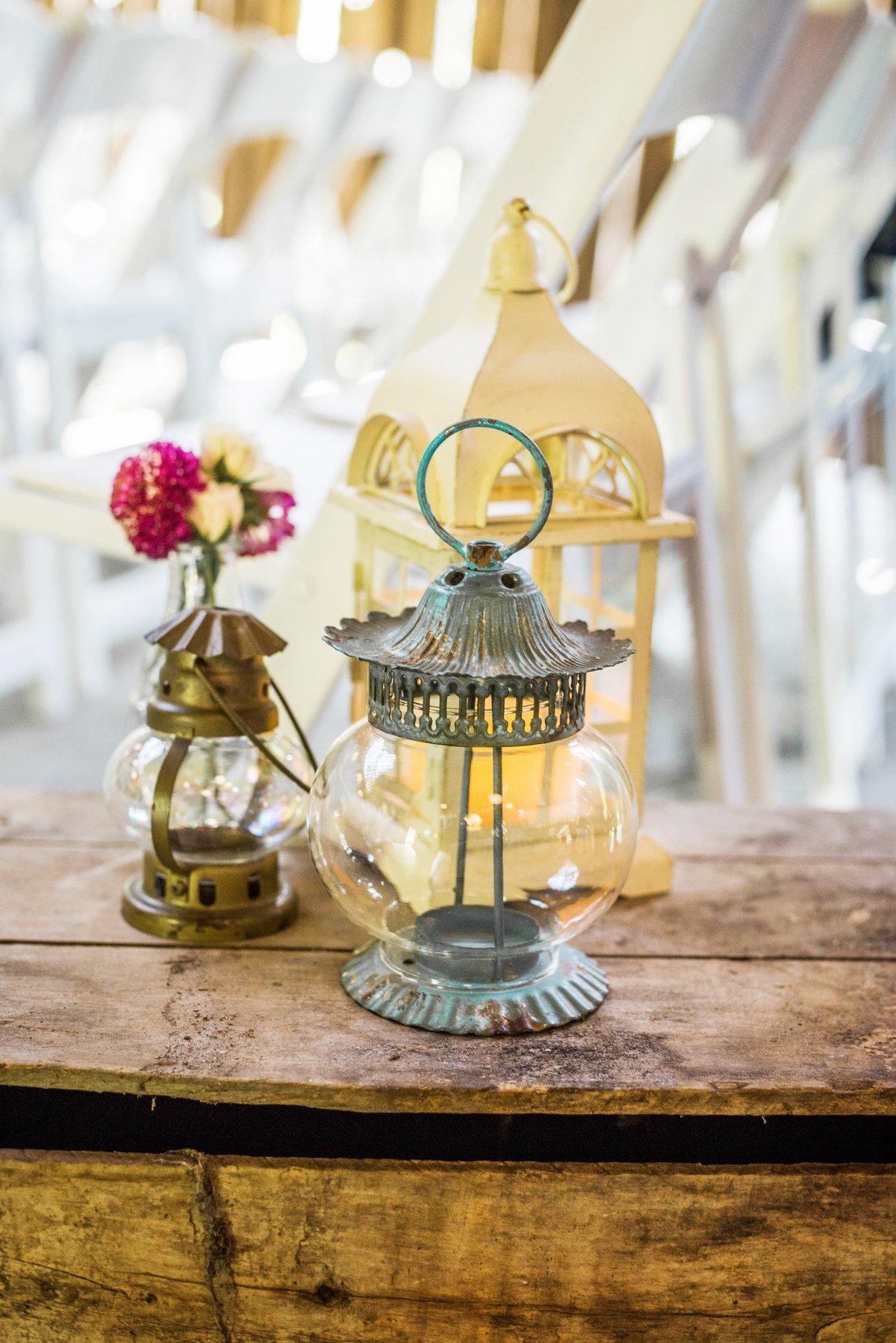 Vintage style designs are perfect for retro and rustic-chic wedding themes. We love the idea of gathering different designs from flea markets, thrift shops, and antique fairs so that every table gets something a little bit different. Remember, if you want to create a more cohesive look, you can always paint your lanterns the same shade (this will ensure they match your wedding colour scheme, too).
Basket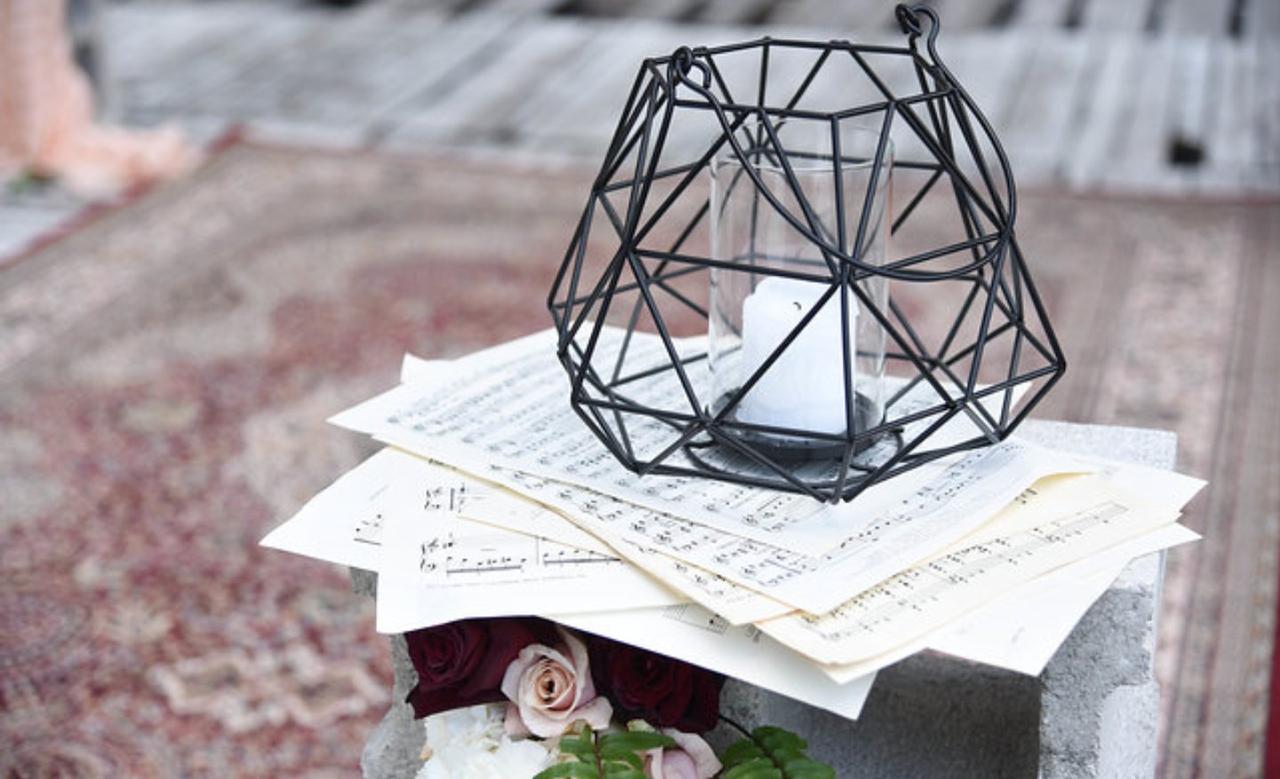 Looking for a design that's a bit more interesting than a classic lantern? We love this basket style. If you rent them in bulk, you can also use them to hold wedding cards, favours, confetti, and other extras around your venue.
Pinecone halo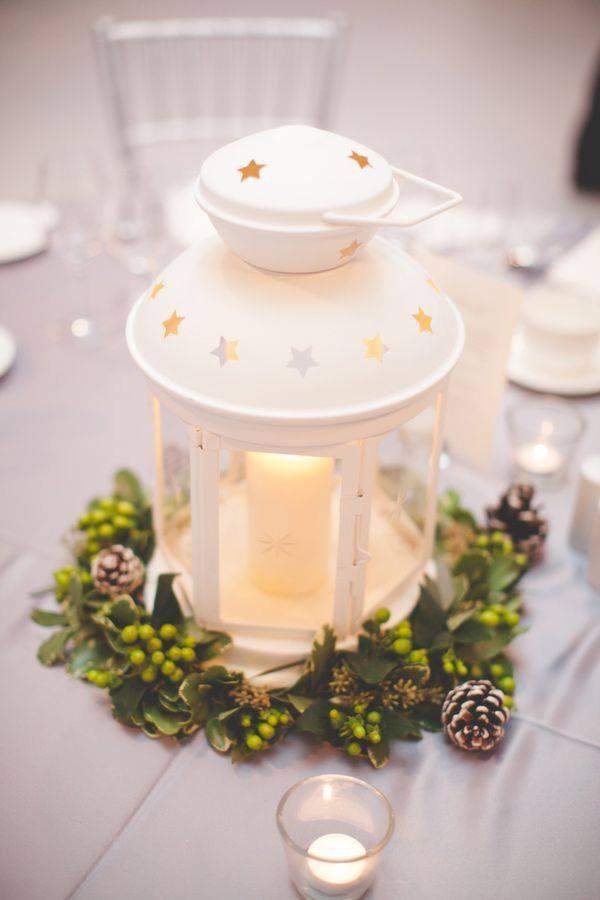 A pinecone halo is the perfect way to decorate your lantern centerpieces for your winter wedding celebration. They're way less expensive than florals, fits right in with any winter wonderland theme, and look downright magical. Bonus: you can repurpose your pinecones and sprigs of spruce as holiday decor around your home after your reception has wrapped (who doesn't love a two-for-one deal).
Baby's breath wreath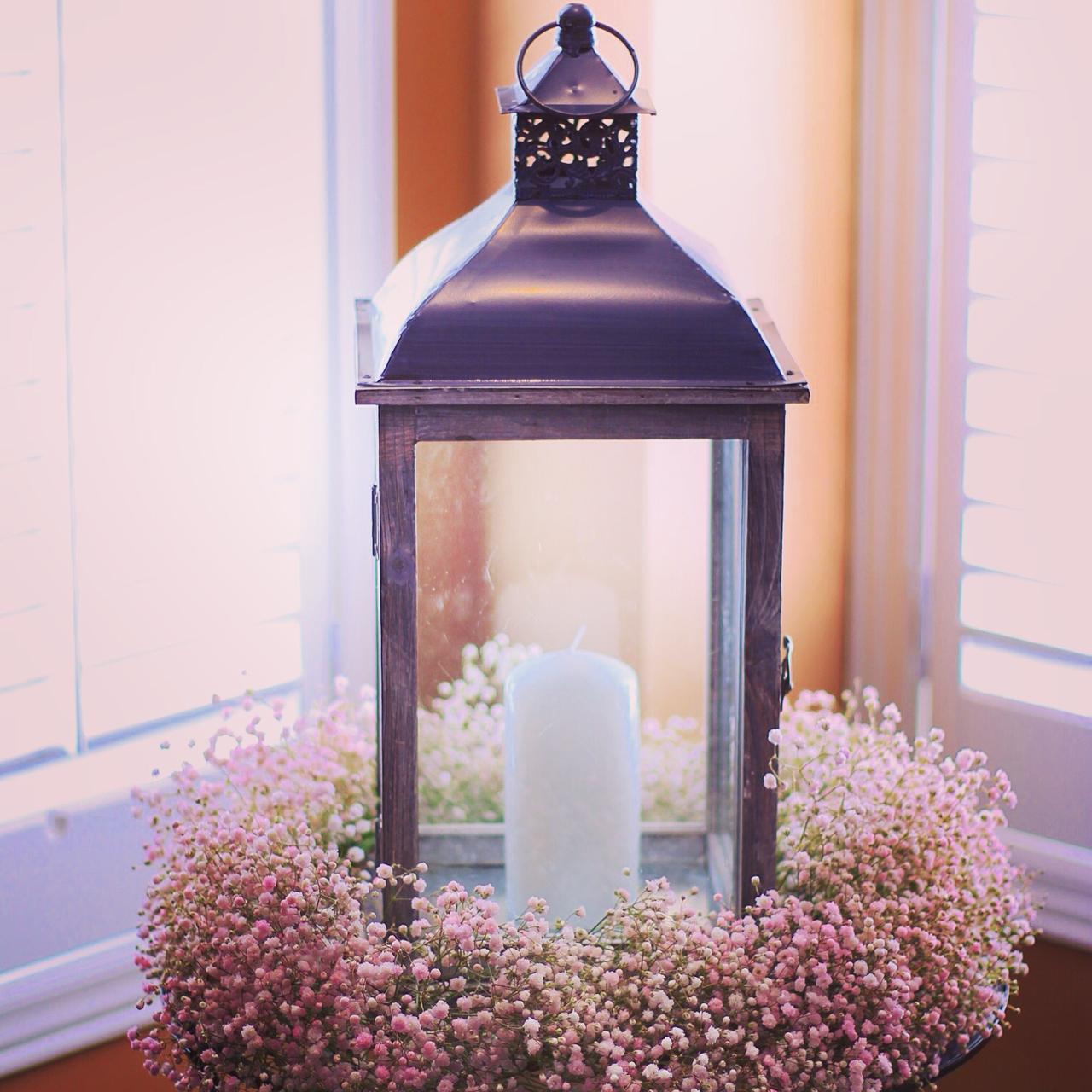 Baby's breath wreaths are basically the spring/summer alternative to the pinecone halo for your lantern centerpieces. They look absolutely gorgeous, won't cost a fortune (like some flowers), and will zhuzh up your tablescapes like no one's business. P.S. they go great with wildflower accents and rustic-chic themes (though they'll match pretty much anything).
Simple metallic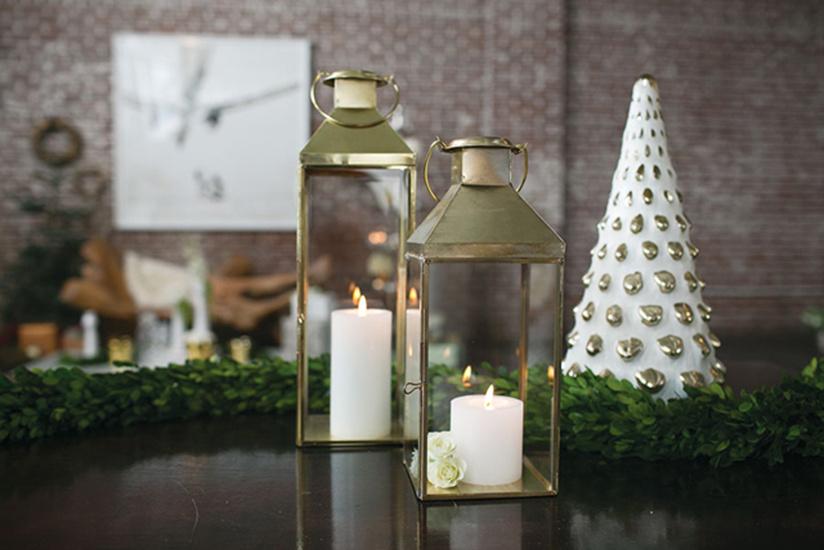 If you want a more modern take on the sleek and simple, minimalist lantern, go with metallics. If you can't find any that suit your style, you can always flex your DIY muscles and give them a coat of sparkly spray paint to keep everything cohesive.
Rustic chic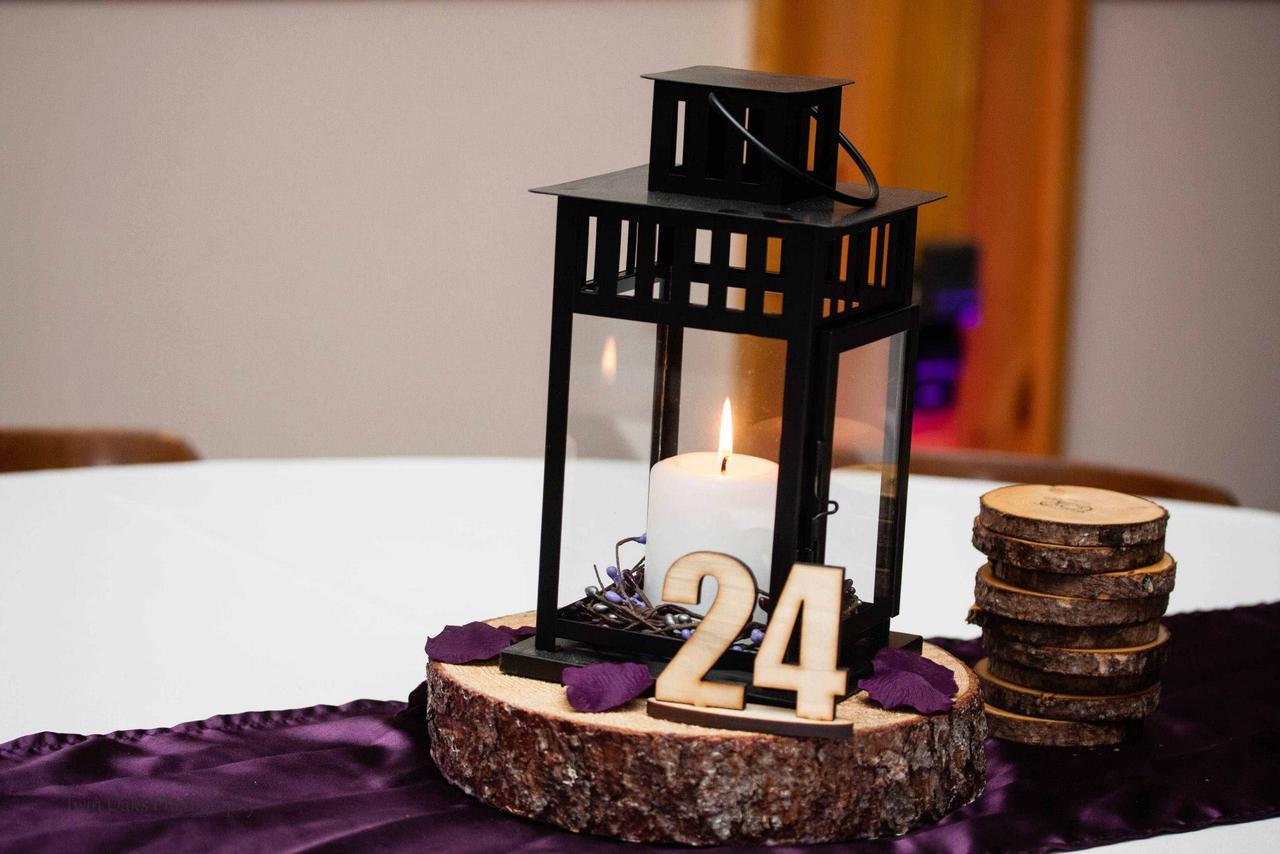 Make your lantern centerpieces a bit more rustic chic by displaying them on wooden pedestals. You can also add a few flower petals, spruce sprigs, or sequins if you want to give them a bit of extra oomph.
Flowers instead of candles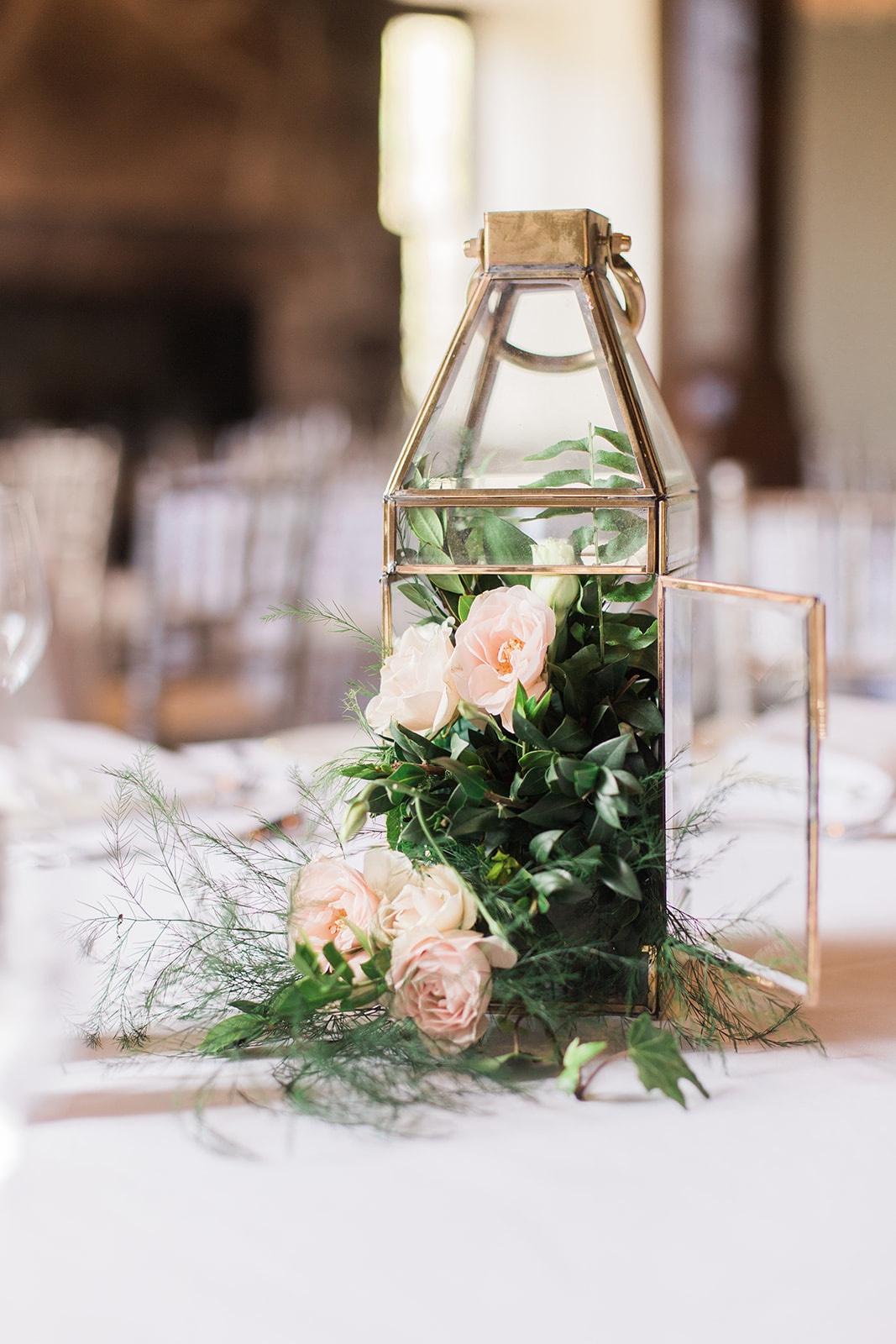 Create gorgeous, romantic centerpieces by filling your lanterns with bouquets of flowers instead of candles. They make for awesome, unusual vessels that are a lot more memorable than traditional vases.
Terrarium inspired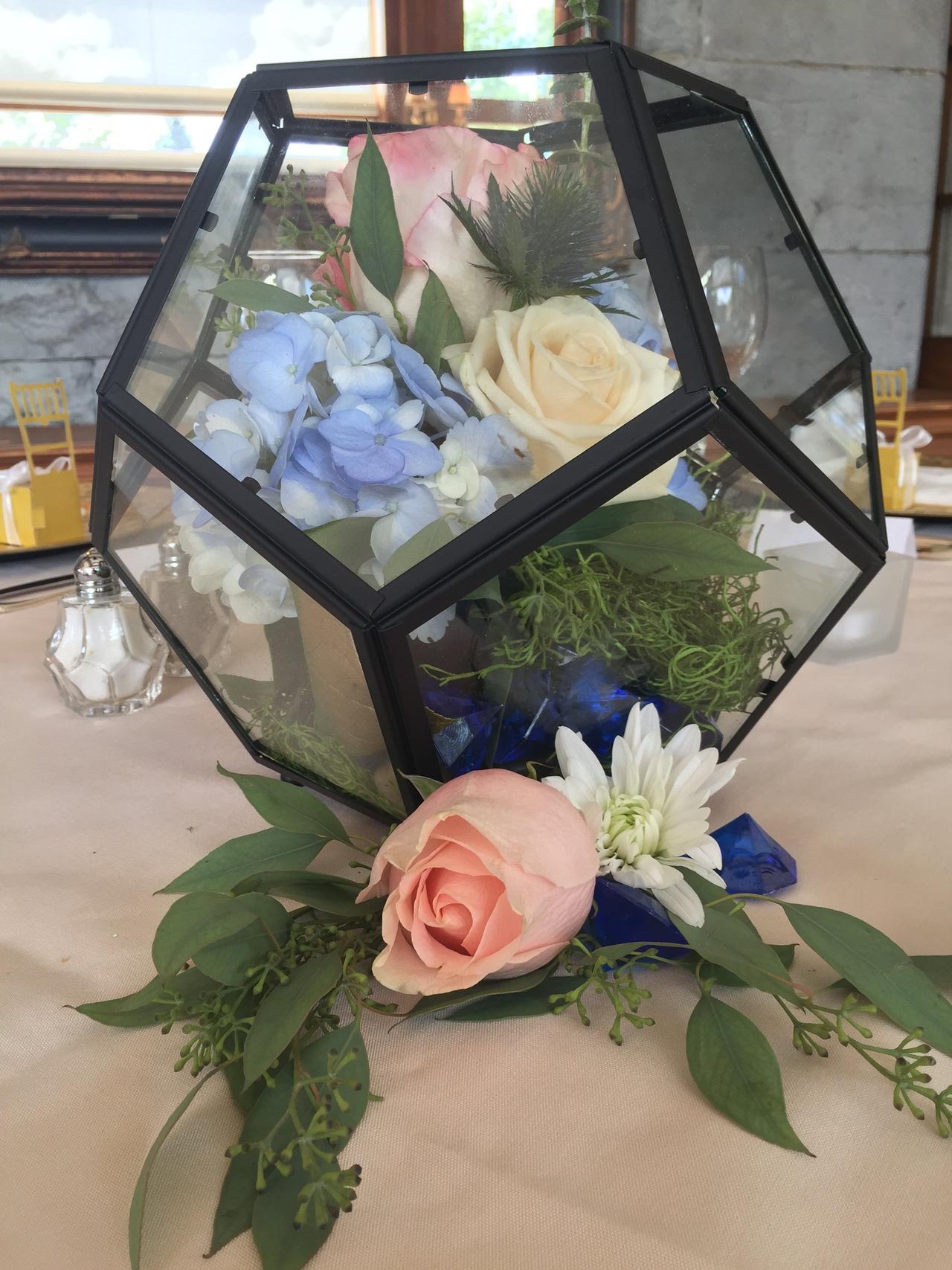 Speaking of flowers, we also love this terrarium lantern look. Sure a candle would be right at home inside this baby, but the addition of florals makes it way more dreamy.
Geometric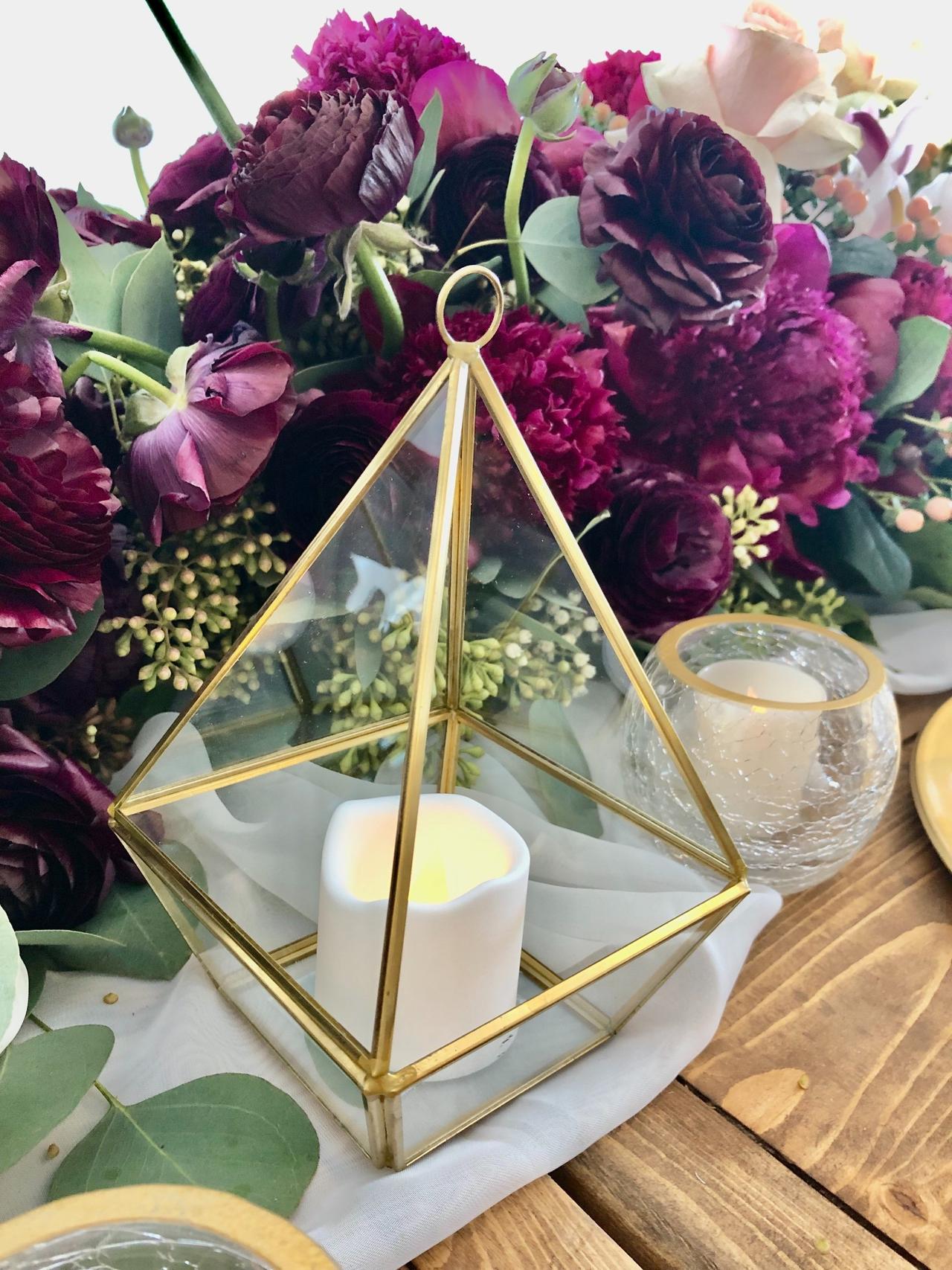 If you're looking for a sleek, modern lantern wedding centerpiece idea, you'll love this one. Find geometric candle holders and let them steal the spotlight on your wedding tables. We love this gold style, but they look great in every colour and finish.
For more wedding decor ideas, consult with wedding experts on WeddingWire. »