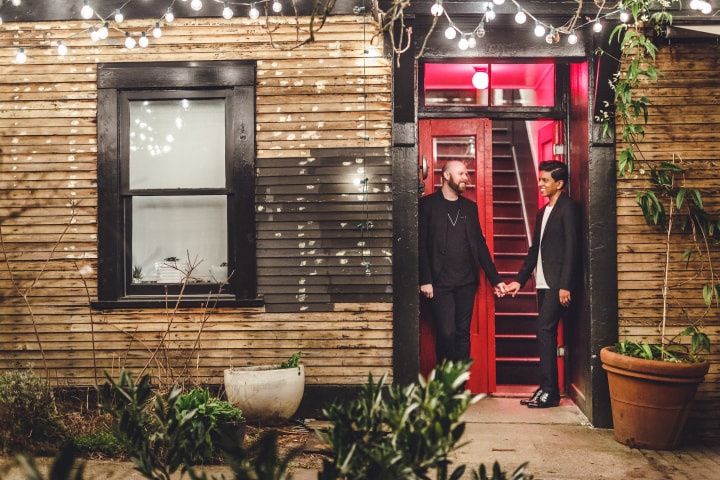 What's your wedding day all about? Love, of course! Now, you'll have plenty of time to shower your friends, family and partner with adoration on your big day - but does everyone know how you got to this point? Probably not. If you need a bit of help sharing your love story with your wedding guests, we're here to offer up some suggestions.
Here's how to share your love story with your wedding guests.
Put it in your ceremony programs
If you're asking your stationer to whip up a multi-page wedding ceremony program, feel free to dedicate some of that space to share your love story. Try and keep it short and sweet and focus on the big picture instead of small details (you don't want to turn your programs to rival Game of Thrones novels in length). I know, you've probably got a lot to say, but you should save the longer version for your memoirs.
Talk about it in your wedding vows
Penning your own wedding vows? Well, now's your chance to let everyone know why you love your partner sooo much. Get nostalgic and talk about how you met, your first date and the fun times you've shared together over the years. Remember, your vows shouldn't take hours, so try your best to be concise.
Show it off with photos
A picture's worth a thousand words, so when you share your love story, think about showing some of your adorable couple photos with your guests (this is a time when you can really flaunt your #relationshipgoals status). Take a walk down memory lane and pull photos from past vacations, date nights and more and display them at your reception. You don't have to limit yourself to what's on your camera roll - check your tagged photos on Insta and Facebook - you may find a few gems snapped by your friends and family.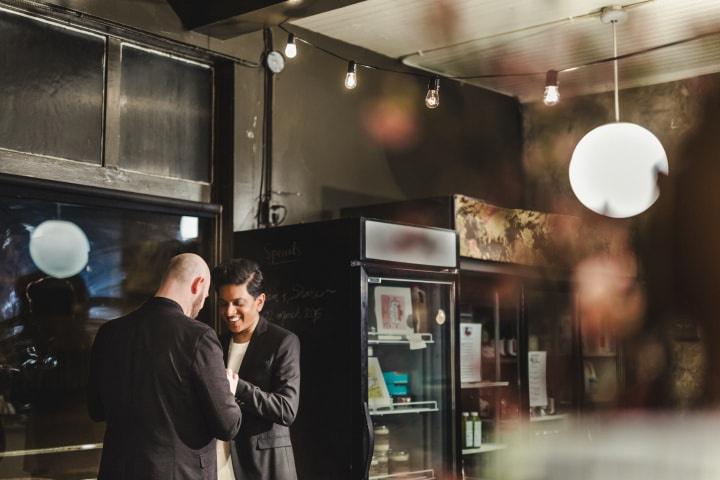 Add it to your wedding website
Your wedding website should be all about you, so it's A-OK to go overboard with the personal touches. Share cute details of your romance, like the story of how you met and the tale of your proposal. It doesn't need to be pages and pages long, just pen a short and sweet version of your love story (we're talking a few paragraphs max) and add some photos. Pro tip: if you really want to avoid writing, you can create a YouTube video and post it on your page, instead.
Create a slideshow
If your venue has a projector, put it to use and create a wedding slideshow of your happiest moments together. It doesn't have to be strictly pictures, you can throw some video footage in there, too! Pro tip: if you don't have time to squeeze it into your wedding day itinerary, you can always play it at your rehearsal dinner or post-wedding brunch.
Include it in your thank-you speech
Before your guests have too many boozy beverages, you'll want to give a wedding thank you speech. It's always difficult to kick off a toast, so think about starting with an anecdote or two about your relationship - maybe something about the day you met or how your love has grown over the years. Follow it up by saying how happy you are that they could join you and then raise your glasses and cheers.