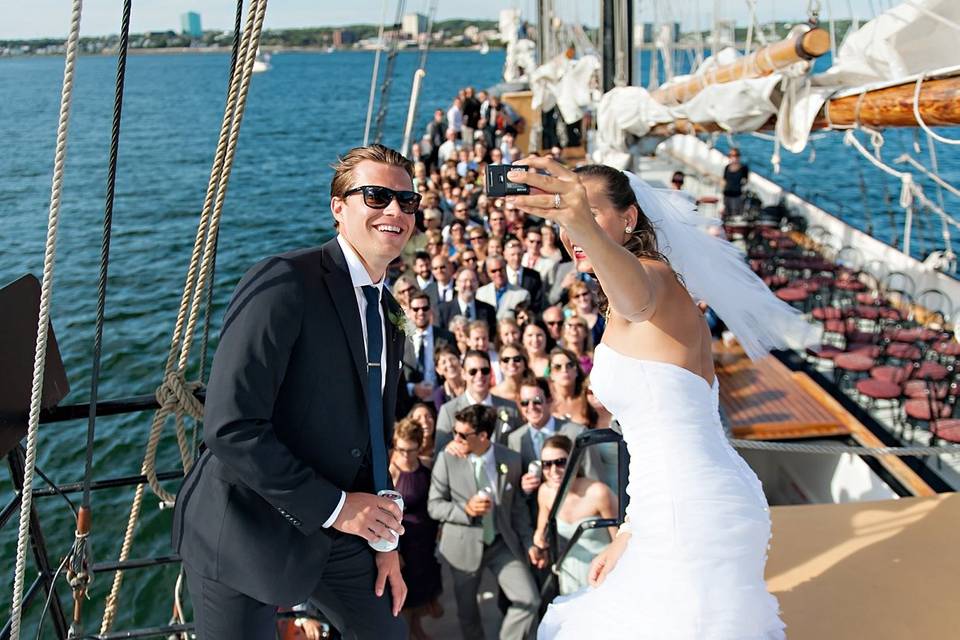 While your big day should be all about you and your S.O., you don't want to forget about all the people who came out to support you. From welcoming your wedding guests to your ceremony to giving them a ride at the end of the night, there are a few little things you can do to make them feel loved.
Here's how to make your guests feel special on your wedding day.
Welcome them
When your guests enter your ceremony venue they shouldn't be left to their own devices. You're not expected to waltz in in your wedding ensemble before walking down the aisle, but make sure you have a point person there to greet and direct them. Maybe include a sign near the entrance with a note from you and your partner.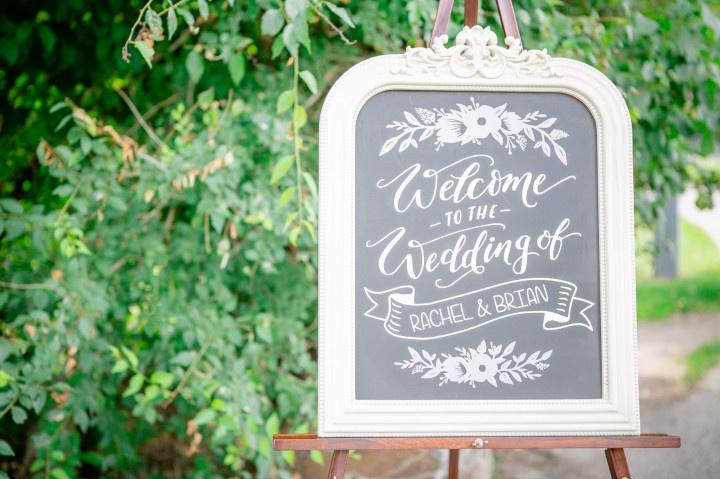 Sneak a note into your program
Your wedding ceremony program is the perfect place to sneak in a thank you. On the first or final page give a quick note of gratitude for everyone who came out. If you're skipping the programs you can always put a cute little note on the table where they're seated for the reception.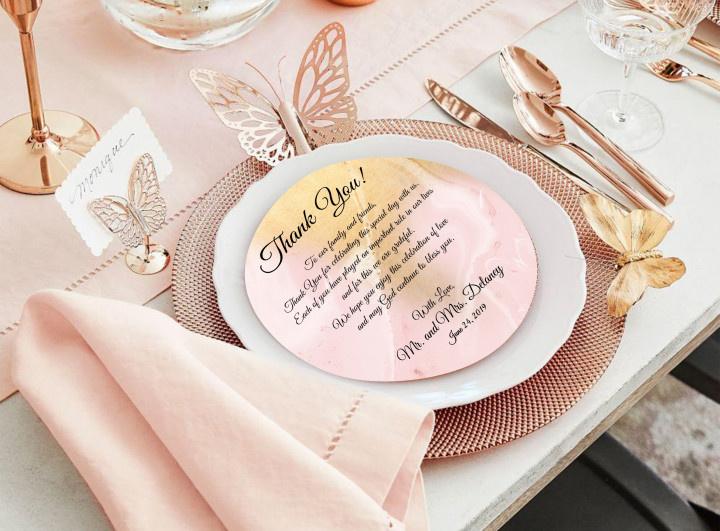 Take a group photo
Capturing a photo of all of your guests is a great way to acknowledge everyone in attendance. Taking it after the ceremony will make for a fun celebratory transition to party time and get your guests mixing and mingling. The photo is sure to be a keepsake that everyone will enjoy.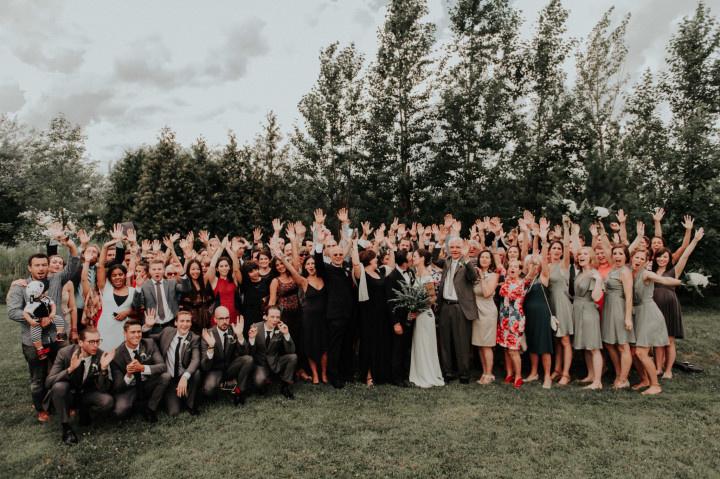 Make the rounds
While you may be tempted to spend the entire night with your wedding party, you should try your best to have facetime with all of your guests. Try to stop by every table during dinner just to have a quick chat with everyone. If you've got a guest list in the hundreds this can be tough, but just try to see as many people as possible while still enjoying yourself.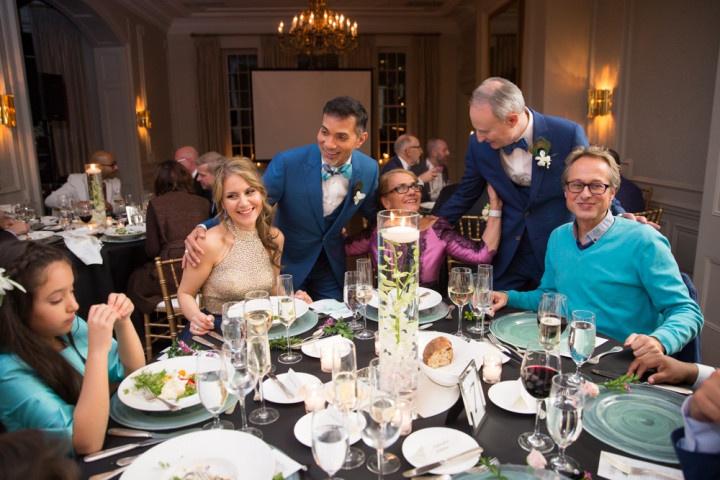 Prepare a toast
Actually saying "thank you" does wonders. Prep a short and sweet wedding thank-you speech that tells your guests how much they mean to you. You may want to throw some shout outs to the MVPs of your wedding (like your best man, MOH and/or mom). Give credit where credit is due!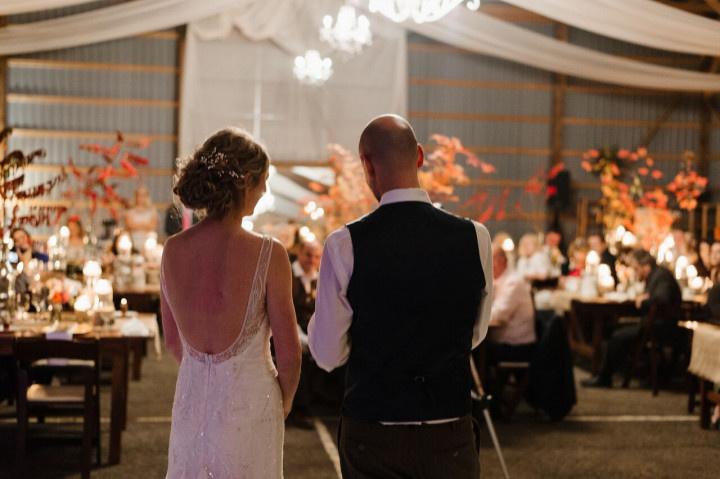 Give out wedding favours
Don't forget to gift your guests with a little somethin' somethin' when your wedding draws to a close. Whether it's handmade cookies, seedlings or a mini bottle of champagne, your guests are sure to appreciate the gesture. Tip: you'll want to find wedding favours that perfectly matches the theme of your big day, so do your research well in advance.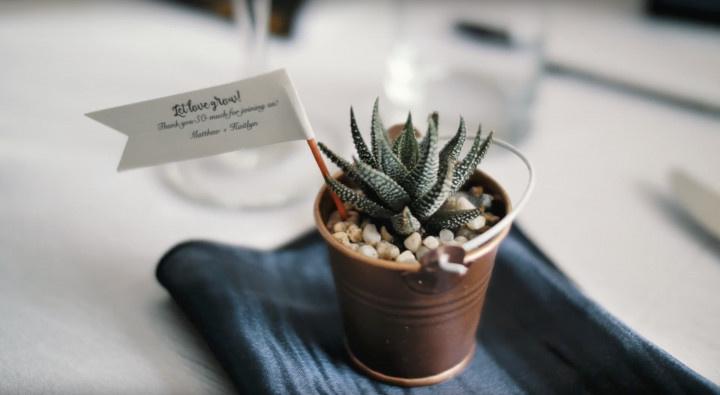 Get them a ride home
Thank your guests by giving them the gift of wedding transportation. Set up a shuttle service to get the out-of-town guests to and from your big day (this will be seriously handy after a few cocktails). If you can't afford to foot everyone's bill, make sure your venue has easy access to public transportation or have a point person ready to help with calling and hailing cabs.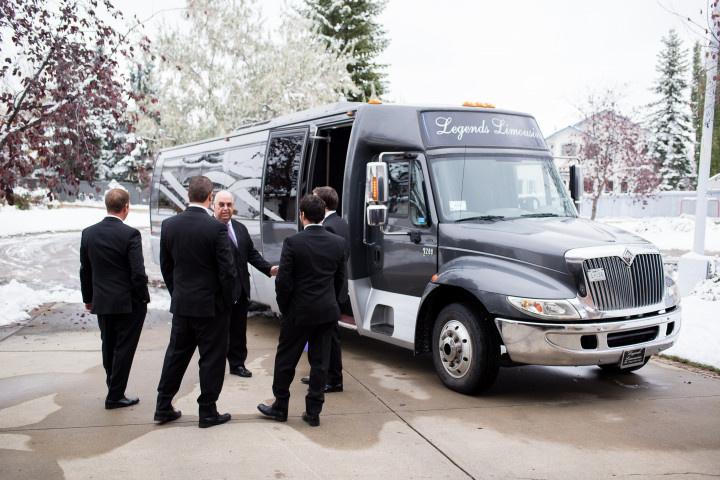 Set up your FREE wedding website on WeddingWire. Upgrade to Premium Design Plus for a custom domain name and to download your website as a keepsake. »