How to Be a Supportive Groom During the Wedding Planning Process
Want to know how to be the most supportive groom you can be during the wedding planning process? Take these tips to heart.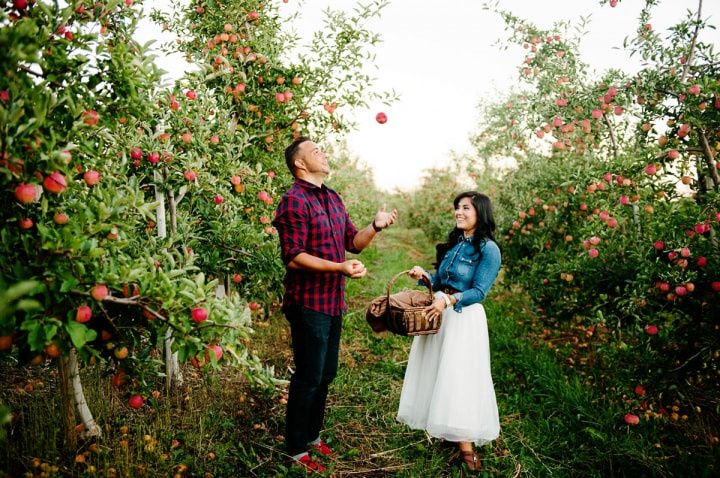 Planning a wedding isn't a one-woman job. The two of you are a team, so both of you need to work on planning this wedding. If she wants to take the reins and steer, you don't need to step back completely. From helping her sort out her priorities to taking on non-wedding tasks, there are a lot of things that you, the groom, can do to help your bride-to-be.
Here's how to be a supportive groom during the wedding planning process.
Help your fiancée prioritize
Your soon-to-be spouse most likely has a thousand things on their mind, from which flowers to put in her wedding bouquet to which venue style to choose. So, naturally, she's probably pretty frazzled. How can you help her from spiralling into bridezilla territory? Work with her on a list of non-negotiables and knock those off first, everything else will fall into place.
Lend a helping hand
Step up to the plate and work with your fiancée on every wedding planning task you can. If you can't be there for all the appointments, interviews and meetings, choose a few jobs - like packaging wedding favours or helping the caterer hash out your menu - and dedicate some serious time and effort to them. Wedding planning takes a lot of work, and your fiancée shouldn't have to go it alone.
Give your opinion
Now's not the time for shrugs, nods and "whatever you want"s. Give your wedding the same amount of TLC that your future spouse is and get involved in the planning process. Yes, you may have to get more acquainted with linen styles, centerpiece vessels and flower species, but it's well worth it.
Do some check-ins
Doing consistent check-ins is a must. If you know she's been spending her days trying on gowns, ask if she thinks she's found the one. Maybe she's been burning the midnight oil trying to organize an amazing rehearsal dinner? Ask to see the plans. You're planning this together, so you should know how things are shaping up. Tip: If you have the bandwidth, ask if you can help out with any details. Going that extra mile pays off.
Let her rant
Wedding planning can get pretty stressful, and there's a good chance the two of you will run into a few speed bumps on your way to the aisle. If a vendor cancels or the weather starts looking gloomy close to your big day, your fiancée may need to vent. You don't want her to save that stress for later, so talk things out with her.
Use your strengths
You may not know the difference between tulle and taffeta, but you probably have a different set of skills that are just waiting to be tapped into. Got a knack for music? Take that and run with it. Help choose the DJ or band, rent the audio equipment and work on crafting the perfect playlists for your cocktail hour and reception. Or, maybe you've got an experienced palate? Go for meetings with your mixologist and caterer to help sort out dinner and drinks. Remember, every little bit helps.
Take on non-wedding tasks
Your bride-to-be is probably spending her days working her day job, hitting up fittings, going to meetings with your wedding planner and trying to keep the rest of her life together. Sound like a lot? It is. You can help by taking care of all the little things she can't squeeze into her day, like making dinner and doing the laundry. Trust us, she'll thank you for it.
Be the communicator
Keep both of your families informed by filling them in on the details as your wedding comes together. While your S.O. is probably doing this every now and again, you can be the one who takes it on on a more consistent basis. Bonus: these calls will get you even better acquainted with your soon-to-be in-laws, which is always a plus.
Stay organized with WeddingWire's FREE wedding planning tools »