11 Places to Find Wedding Inspiration (Besides Pinterest)
Finding your signature wedding style is easy if you know where to look. Here are a few places worth searching for inspiration besides Pinterest.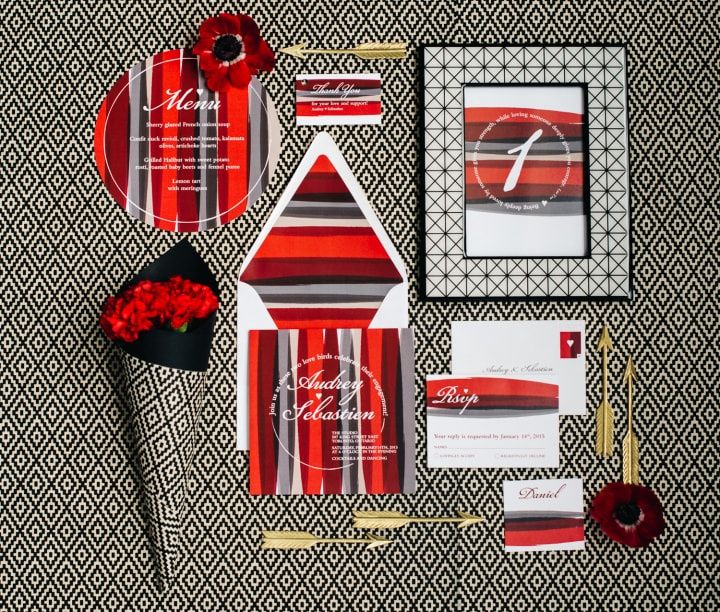 Ready to start planning your fairytale wedding? Even if you have the most active imagination, you'll probably need a little bit of help finding wedding inspiration along the way. While Pinterest is a great place to start, you're going to want more than a few tasty appetizer ideas and DIY vases to fashion the day of your dreams. If you need a little help awakening that creative spark, read on.
Here are a few places to look for wedding inspiration.
Instagram
Pinterest isn't your only online resource. Instagram is one of the best - and easiest - places to look for wedding inspiration and ideas. Simply punch wedding-related hashtags into the search bar, and - voila - you've got a treasure trove of inspiration and the latest wedding trends. You can also get uber specific with your searches, so don't be afraid to try obscure sounding hashtags - there are probably more than a few people just like you out there.
WeddingWire Real Weddings
There's no doubt about it, Pinterest has some pretty stunning wedding suggestions, but they can be a bit unrealistic if you're not a DIY decor queen (or king). If you want to see what actual brides and grooms have come up with for their big days, try checking out our Real Weddings section. You can filter your search by theme, season and colour palette to find ideas that match your exact wedding goals.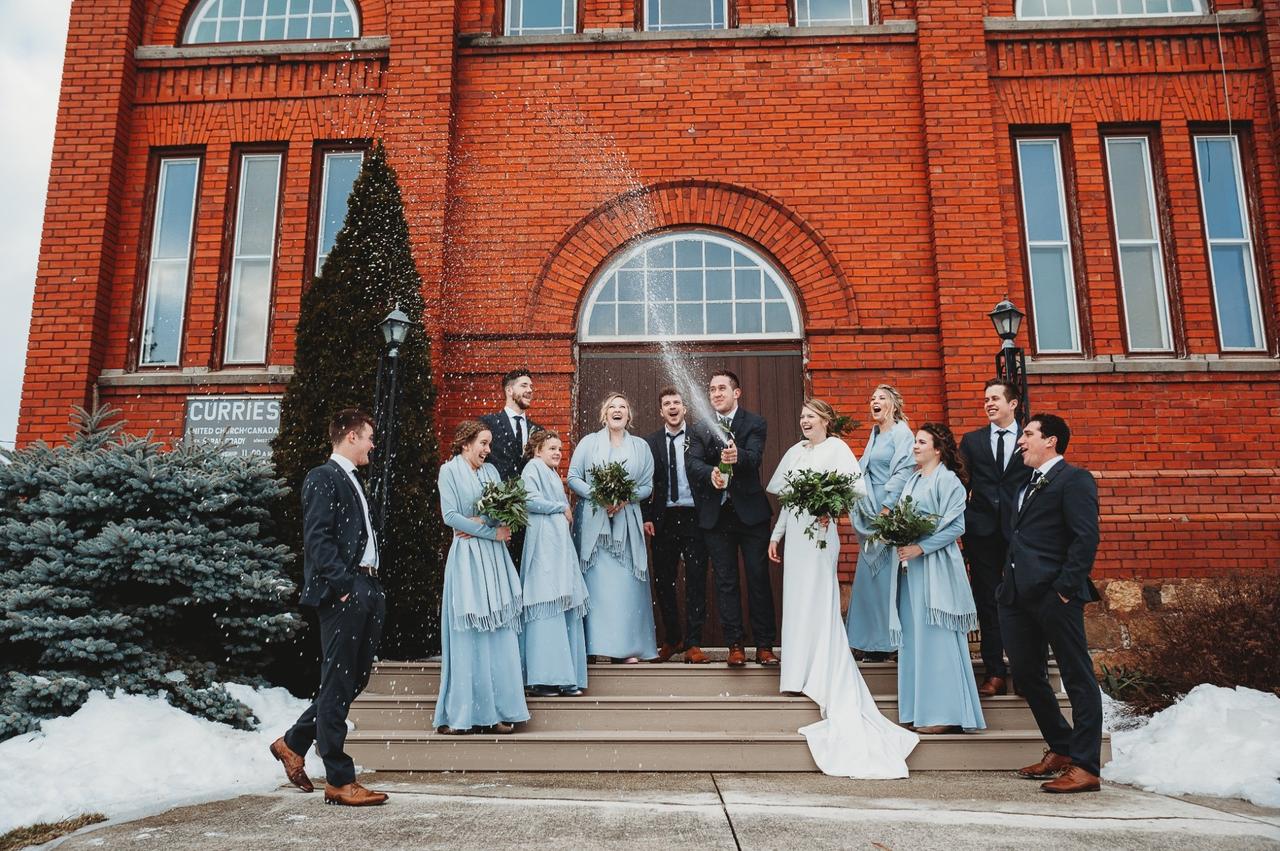 Your own home
Home is where the heart is, right? So why not steal your own style to stamp your wedding with your personality. If you like modern homewares and sleek, streamlined furniture, you may want to stop looking at rustic venues and go for something uber-contemporary. On the other end of the spectrum? A barn or outdoor wedding with vintage flourishes may be right up your alley.
Your favourite restaurant(s)
Can't decide on the wedding menu for your reception? Why not steal a page from your favourite eatery's menu. If you don't want to go all out and hire them to cater your big day (that can be pricey) ask a catering company to replicate a few of your favourite dishes.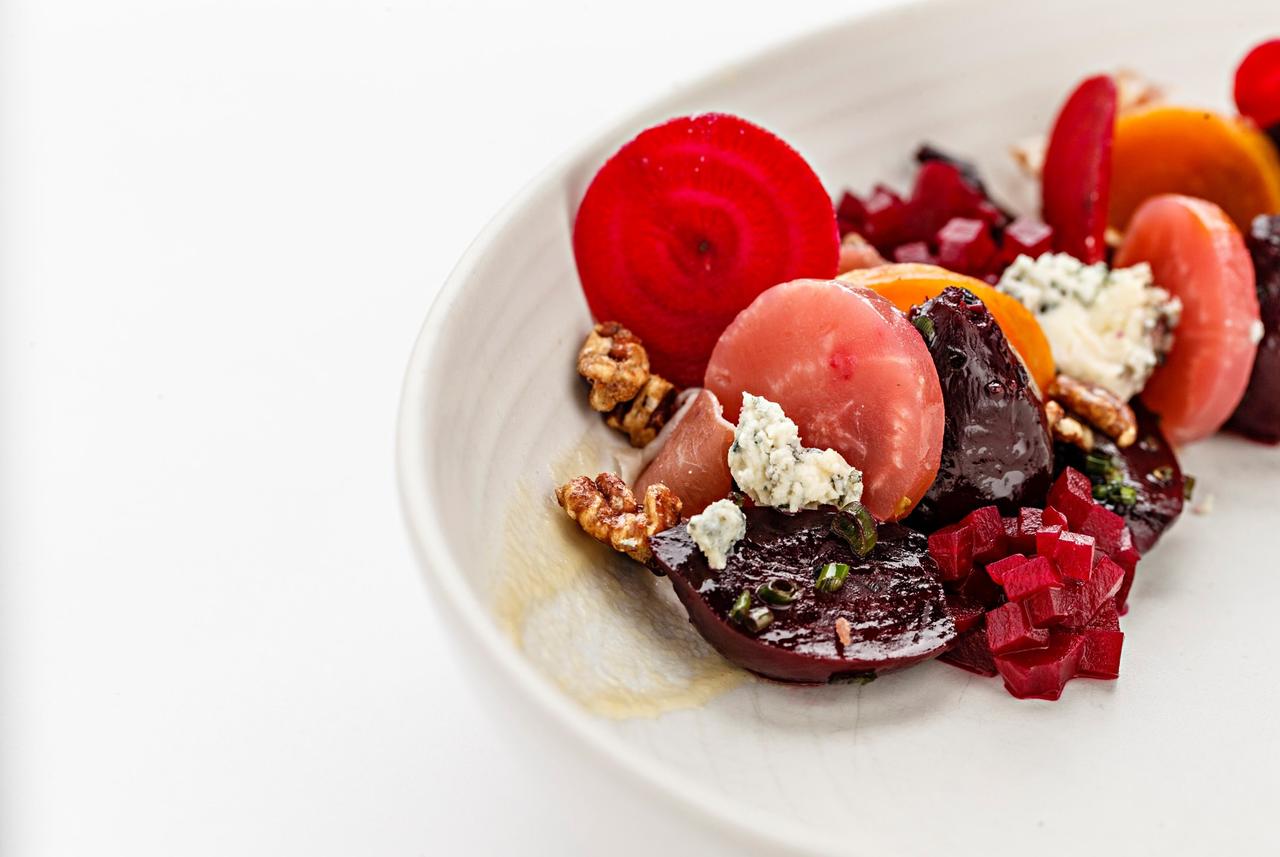 Your wardrobe
Rummaging through your closet can be a source of wedding inspiration when hunting for your bridal ensemble. No, I don't mean you should repurpose your prom dress for your big day – though that might be a good laugh - instead, look for the types of silhouettes you wear most. After all, if you're comfortable in it on the day-to-day you'll probably be comfortable in it on your wedding day.
The farmers market
If you're stumped when it comes to wedding bouquets and centrepieces, head on over to your local farmers market. Be sure to snap photos of your favourite blooms to share with your own florist later on. You can also ask the vendors their expert opinions on flora and fauna, as they probably have a few tips and tricks worth stealing.
The farmers market can also serve as wedding inspiration for your menu if you time your visit right. You'll be able to see what produce is in season, thus giving you some ideas on what your caterer should be cooking up.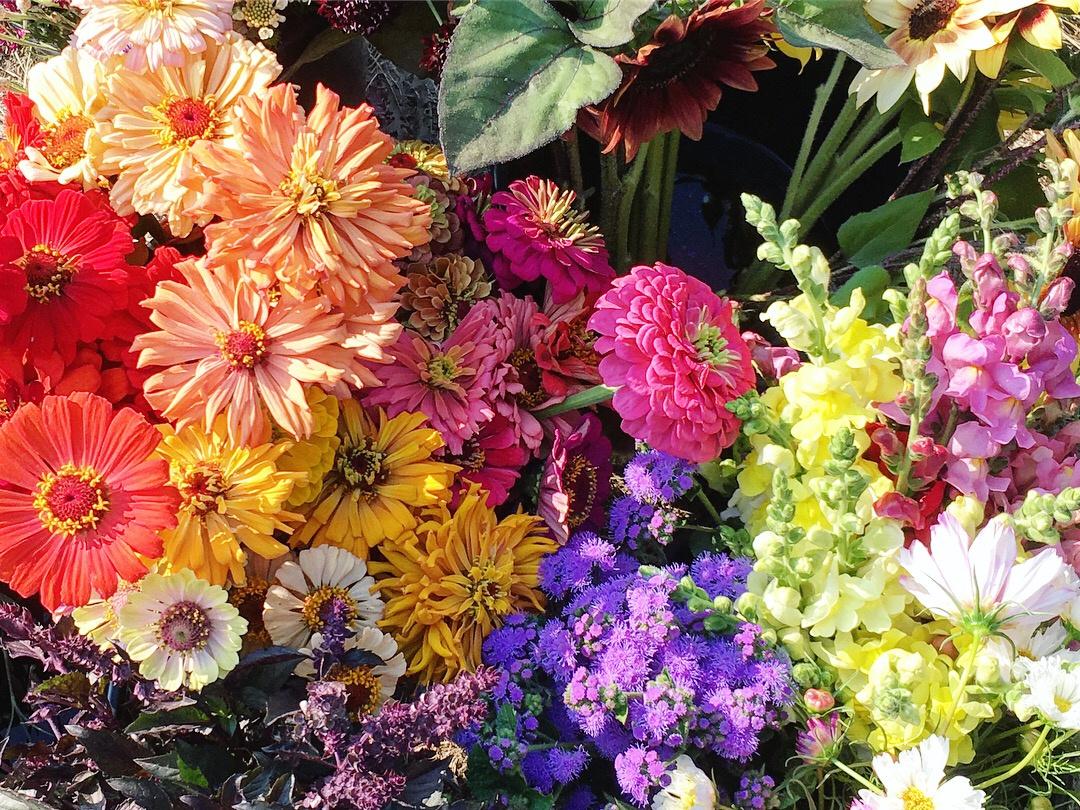 Your local bar
Stuck on music? Schedule a night out to your favourite watering hole. If you love the tracks they play, ask if you can get a link to the playlists they use (tons of places use Spotify nowadays, making sharing playlists super easy). If you're too shy to confront the staff, download Shazam and spend the night looking up your favourites.
Bars are also great for wedding cocktail inspiration. Forego ordering your go-to vodka soda and get adventurous with your beverages to figure out what to serve at your wedding and wedding-adjacent parties. You may also want to see if the bartender is willing to do a night of freelance work for your big day.
Your friends' weddings
No, you don't want to duplicate your BFFs wedding style, but that doesn't mean you can't borrow a few of their bright ideas. If you're spending the season hitting up multiple weddings, take mental notes on what you love. If they have a stunning venue, maybe look into booking it for your own wedding. Loved their catering? See if you can get the same company on board for your big day.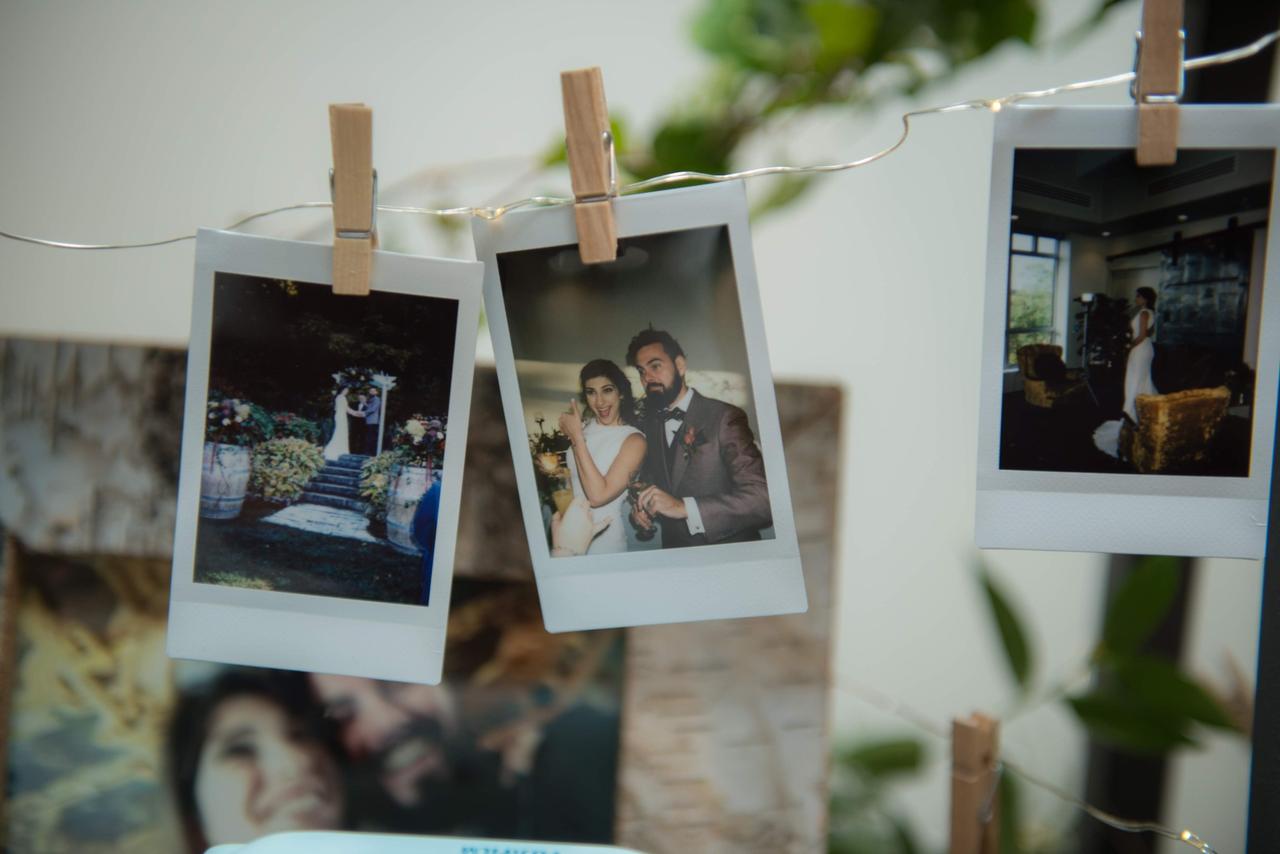 Your parents' wedding album
Make everything old new again! Take a walk down memory lane and skim through your parents' wedding album for a bit of inspo. Though a few of their wedding accoutrements may be a little dated for your style, it's easy to incorporate a few of their decorative flourishes. Maybe steal the style of their cake or incorporate some of the actual photos into your decor to add some vintage flair.
The great outdoors
Getting outside is a great way to get inspired - especially if you plan on hosting your wedding in the great outdoors. While you probably won't be able to replicate everything you see, you can definitely borrow some ideas. Snap photos along the way so that you can revisit the ideas with your wedding planner. Pro tip: check out these awesome ideas for a forest wedding or garden wedding.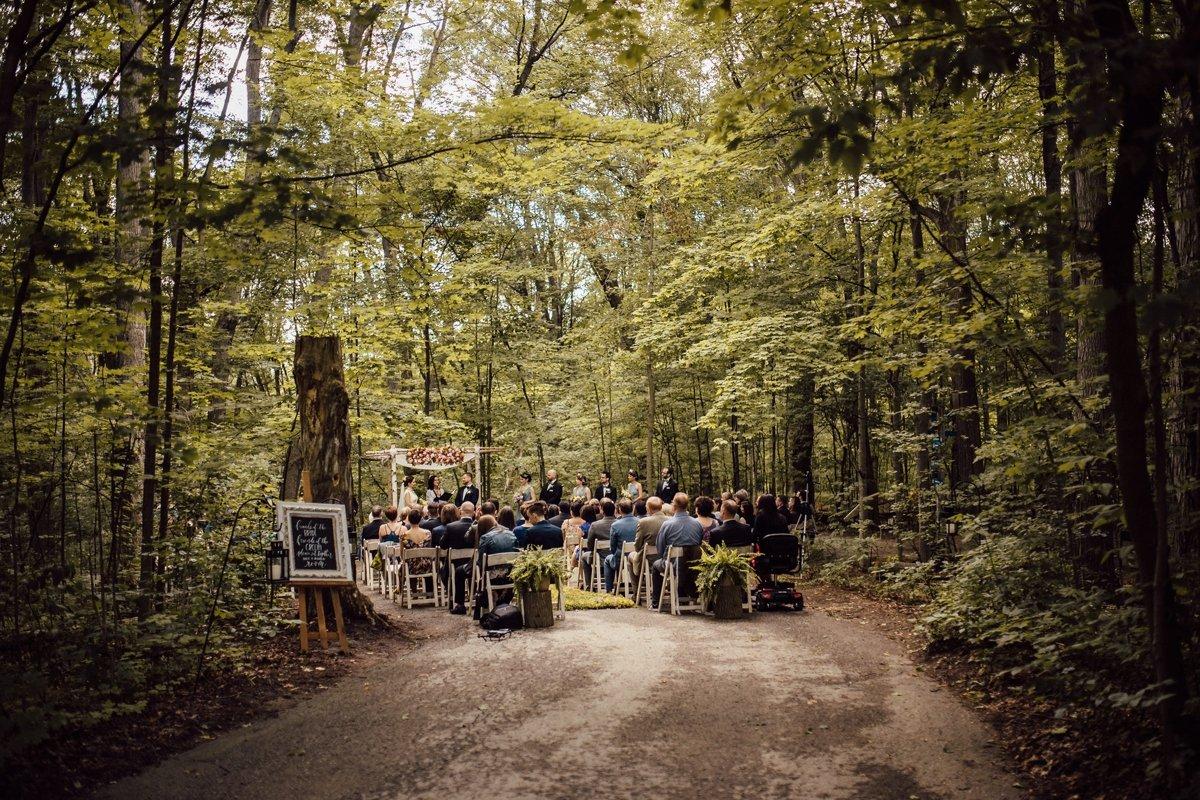 The mall
This one's a little obvious, but it shouldn't be forgotten. You're bound to hit the mall once or twice during your wedding planning phase, whether it's to buy an ensemble for your engagement party or to have a retail therapy session to de-stress. Instead of making a beeline for your favourite shops, take a browse for wedding inspiration around homeware, decor and lifestyle shops along the way. You may see a few things that would fit in perfectly with your wedding.
For more inspiring ideas, browse the wedding planner galleries on WeddingWire »