Where to Get a Wedding Cake in Edmonton
Don't know where to get a wedding cake in Edmonton? Let us help guide you to the best bakeries for the job.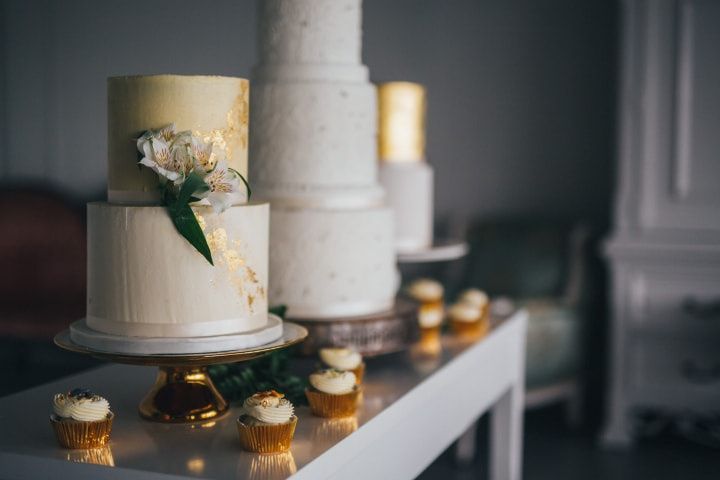 Looking for a bakery that serves up stunning and delicious wedding cakes in Edmonton? We're here to help. We've rounded up the best places in the city to purchase the star confection for your big day. From naked cakes to elaborate designs to one-bite cupcakes, these spots do it all and more.
Here's where to get a wedding cake in Edmonton.
Cake Couture
Cake Couture has one of the most diverse portfolios of wedding cakes in Edmonton, boasting classic creamy white designs, tattoo inspired tears stamped with swallows and hearts, cupcakes, croquembouche and more. Pretty much any design you dream up can be made into a reality here, so don't be afraid to flex those creative muscles.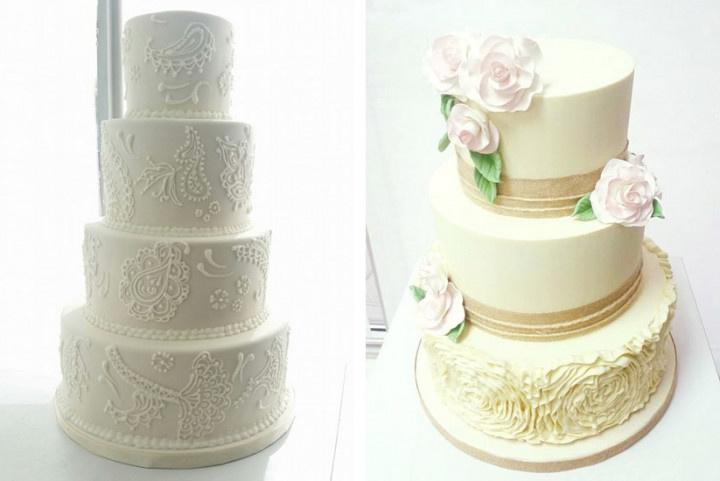 Triple L Cakes
If fancy fondant designs are what your wedding cake dreams are made of, Triple L Cakes should definitely be on your radar. It creates custom confections decorated with icing flowers, animal designs and more. Also, if you want to stack your dessert table with other sweet treats, like cake pops, cookies and cupcakes, it can take care of those, too.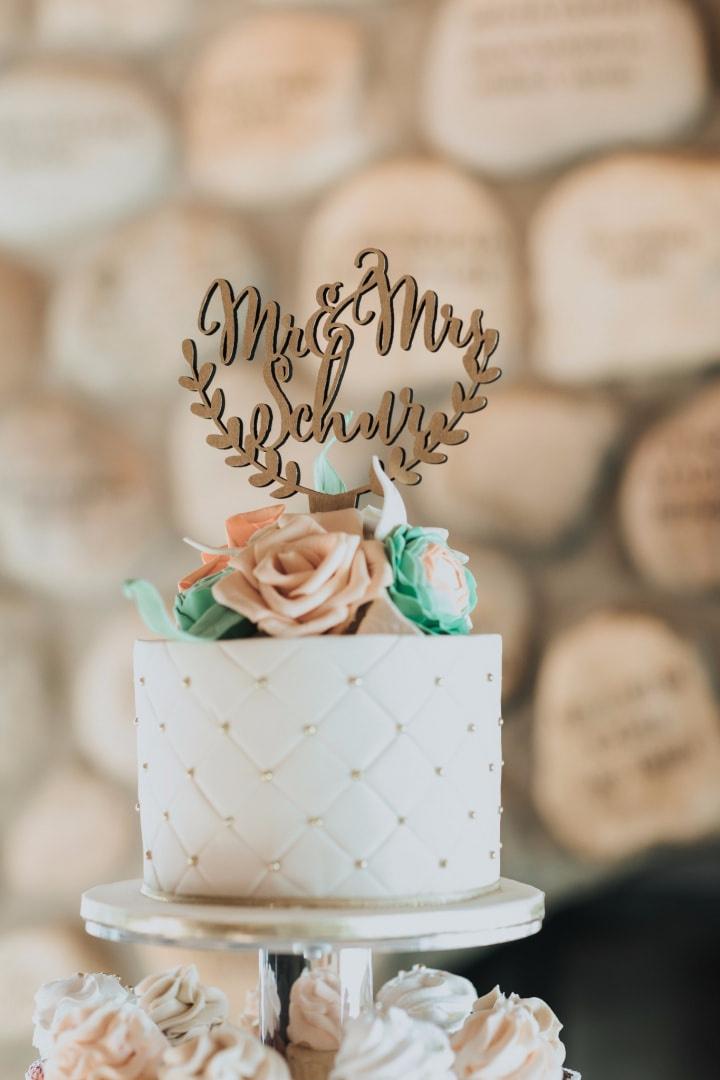 The Art of Cake
If you're hunting for an Edmonton wedding cake shop that slings dreamy desserts, check out The Art of Cake. The shop creates beautiful (not to mention delicious) confections that will make your dessert table extra 'grammable. Its gallery includes ruffled designs, naked cakes, flower-topped tiers and more, so you've got plenty of designs to choose from.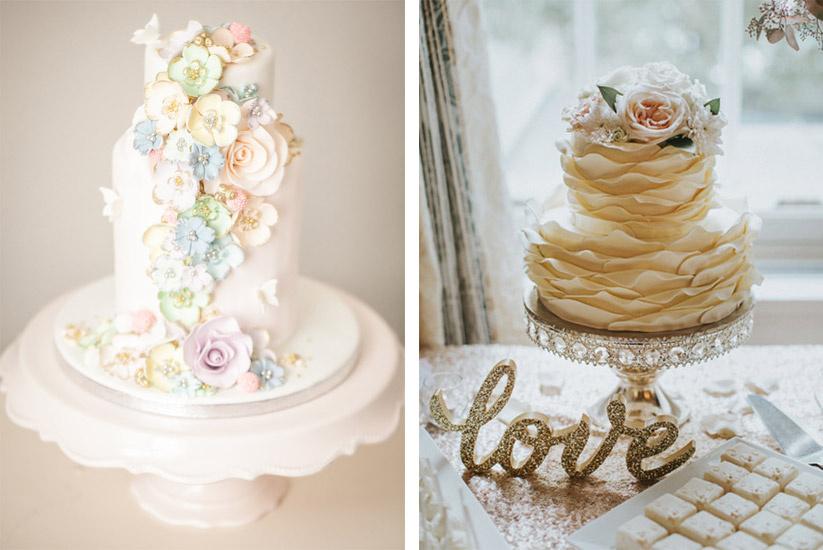 Minibites Cupcakes
Want to fill your dessert table with adorable bite-sized confections? Minibites Cupcakes is calling your name. The itty bitty treats come in a wide range of flavours and icings and can be personalized with custom toppers. We suggest ordering a few different options so that every guest can find something that suits their taste buds. Pro tip: order extra of your faves - you may want to sneak some to your hotel room for a late night snack!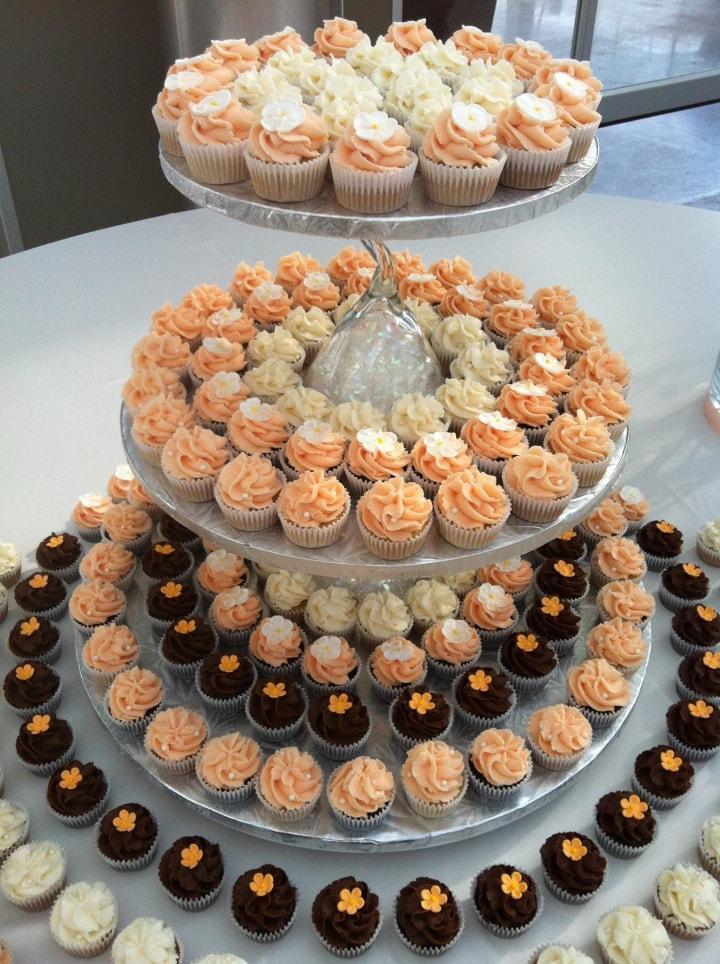 Flirt Cupcakes
Flirt Cupcakes is another solid option for couples who prefer handheld treats to sky-high designs. Its specialty is elaborately decorated fun size cakes, but it can also handle traditional confections (if you want to slice into a full-size cake on your big day). P.S. if you're not ready to book a tasting, but are jonesing to sample its goods, visit its brick and mortar shop on 82nd Avenue.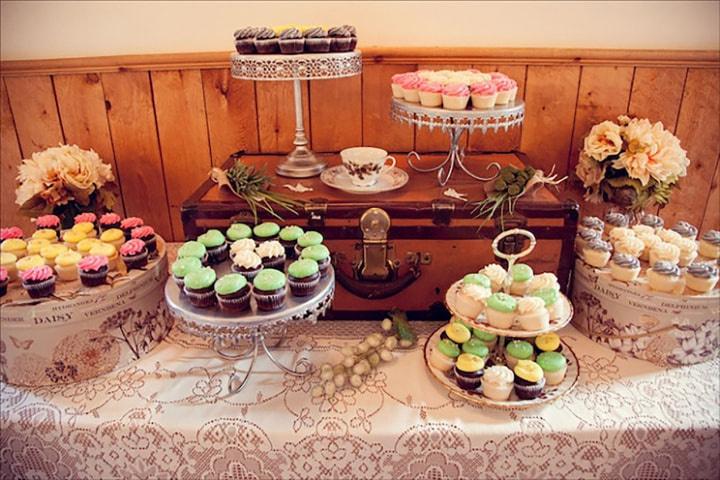 Wild Rose Cakes
This boutique bakery is known for its stunning custom wedding cakes in Edmonton with all-natural, high-quality ingredients. Whether you're in the market for a rustic naked cake topped with flowers, an on-trend drip design or a tower of cupcakes, the bakers at Wild Rose Cakes will get the job done. It offers all the tried and true flavours, plus some unique options, like salted caramel popcorn, kashmir chai and banana brittle.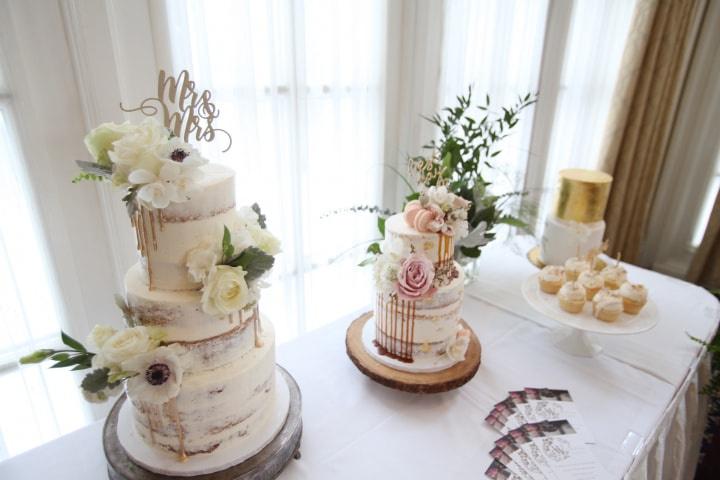 Whimsical Cake Studio
Want a wedding cake that looks like it was stolen from the pages of a fairytale? Whimsical Cake Studio may just be the Edmonton bakery for you. From sugar skull-clad cakes to fondant flower toppers to ombre designs, this place does it all and more. Bonus: if you have allergies or dietary restrictions, it offers 100% nut-free, gluten-free and dairy-free items upon request.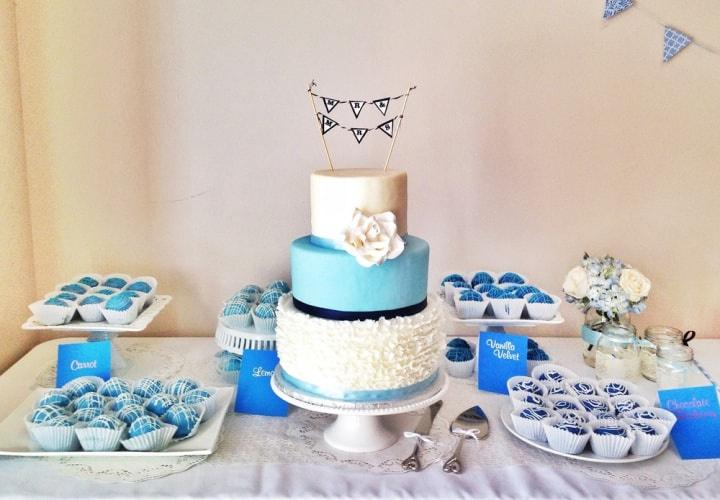 Cakes by Mayk
Cakes by Mayk creates custom designs worthy of an art gallery that taste just as good as they look. Whether you want an elegant design, whimsical creation or something with a bit of an edge, Maykala Das (the owner and baker) can deliver. She can also take care of your other dessert table sweets and tailor everything to your unique dietary restrictions and/or allergies upon request.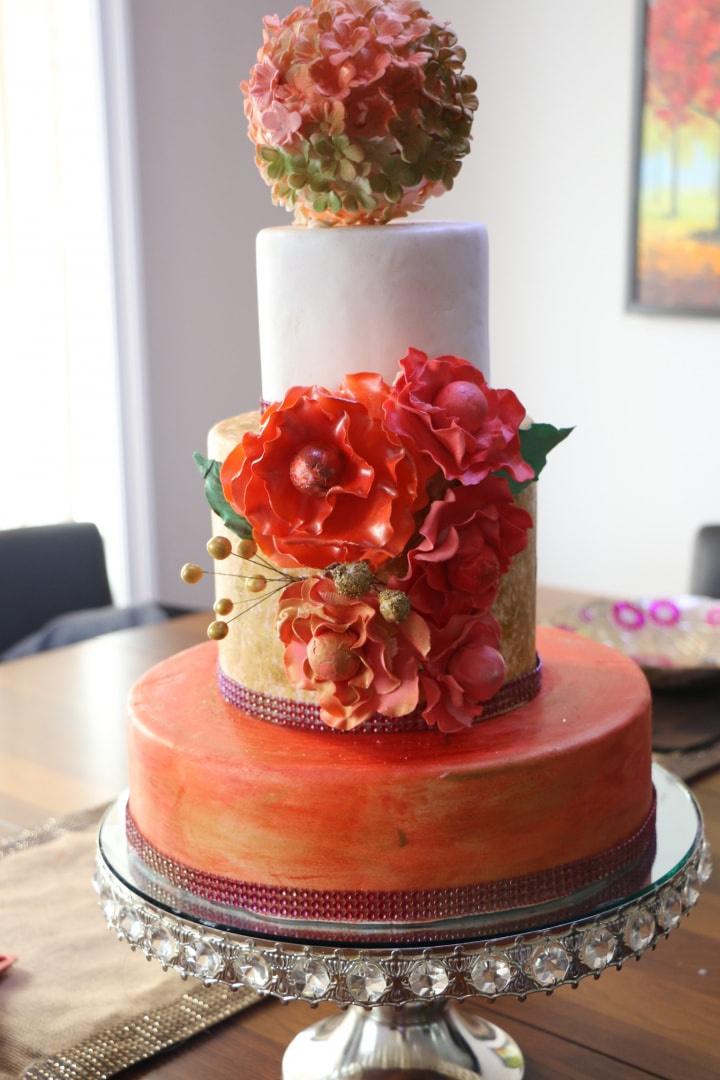 Second Slices Cakery
Second Slices Cakery is known for its amazing wedding cakes in Edmonton. Its profile is stacked with five-star reviews, so it's earned the stamp of approval from many couples. The bakery's designs range from traditional to totally original, with both all-white options and elaborate fondant designs. As an added bonus, it can make gluten-free, lactose-free, nut-free and vegan confections, for those with allergies or dietary restrictions.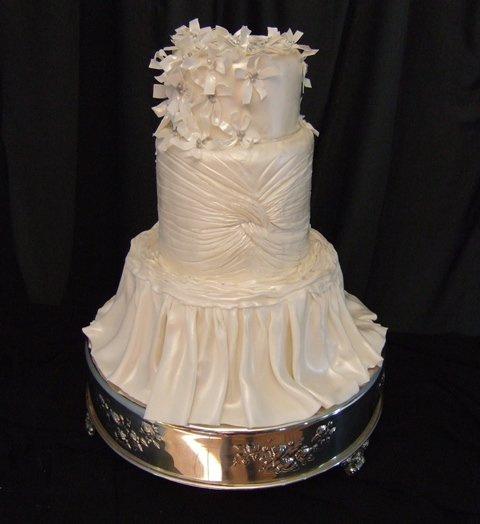 Find more Edmonton wedding vendors on WeddingWire »