When to Send Out Wedding Invitations (and All Your Other Pre-Wedding Party Invitations)
Wondering when to pop your engagement party, bridal shower, wedding invitations and more in the mail? We've got you covered.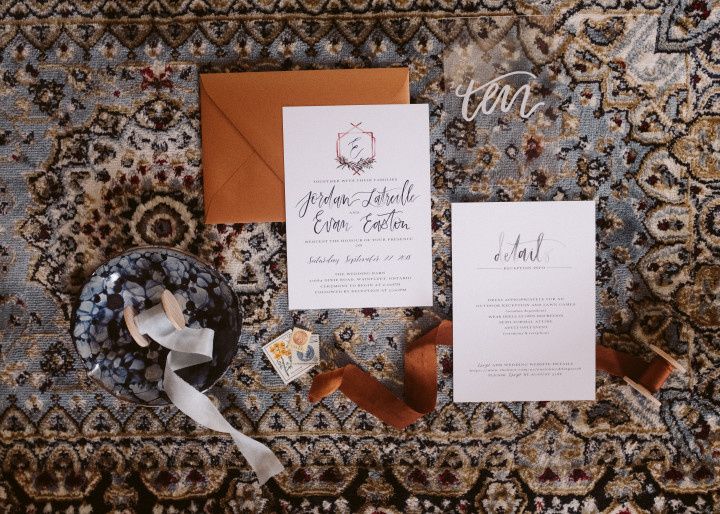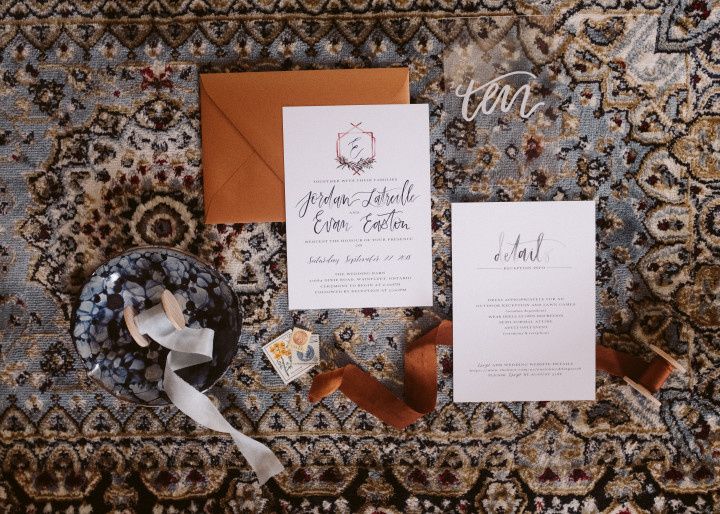 Once you've put the finishing touches on all your stunning wedding stationery, all that's left to do is pop it in the mail. When it comes to when to send out wedding invitations and invitations for pre-wedding parties, the earlier, the better. We've hashed when exactly you should deliver each type of wedding invitation so that your guests have ample time to respond and prepare for every event.
Here's when to send out wedding invitations (and all your other pre-wedding party invitations).
Engagement Party
You should send out your engagement party invitations a month in advance of your celebration, longer if you're planning on hosting many out-of-town guests. Remember, if you don't want to be super formal with these invitations, an e-blast, private Facebook event or phone call will do the job just fine!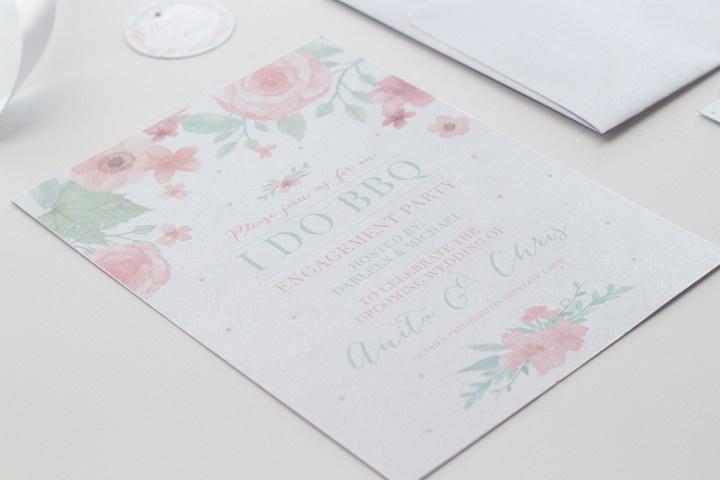 Bridal Shower
Bridal shower invitations should be sent out roughly 6 to 8 weeks before your party. This will give out-of-towners time to arrange travel and for the rest of your guests to find and purchase presents (reminder to keep your wedding registry up to date!). These are typically a bit more formal, but if you're having a laid-back soiree the invites can be as casual as the style used for your engagement party.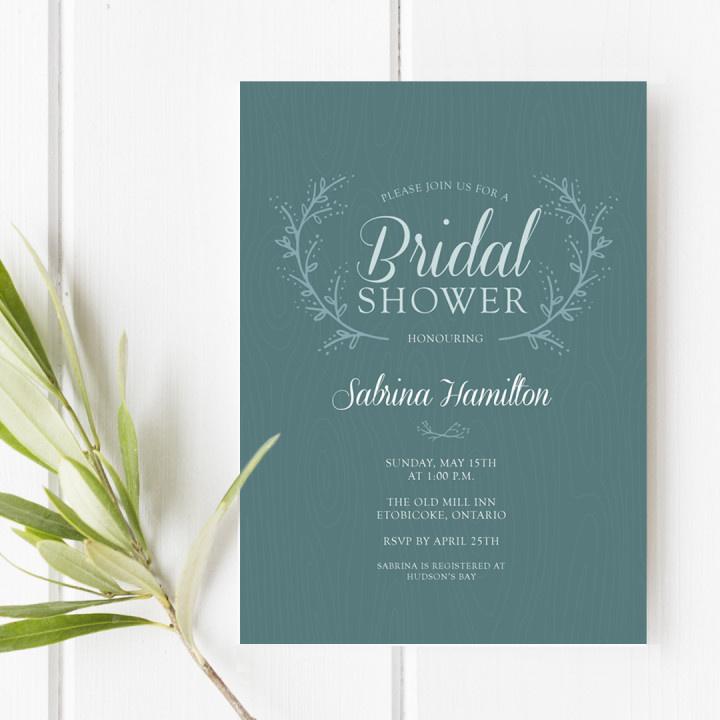 Bachelor/Bachelorette Party
For a bachelor or bachelorette party invitation, follow the same rule as the bridal shower invites and give your guests 6 to 8 weeks to RSVP. If you're planning a destination bachelorette or bachelor party, you may want to give guests more time as they'll have to arrange travel, accommodations and take time off of work.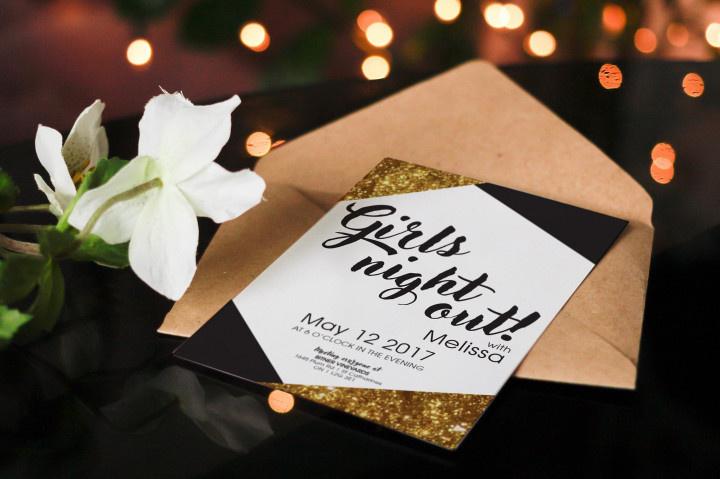 Rehearsal Dinner
Send out rehearsal dinner invitations 4 to 6 weeks before the event. While most of your guests probably won't have plans the evening before your wedding, it's nice to give them a heads up so they can prepare their wardrobes and possibly plan out a speech.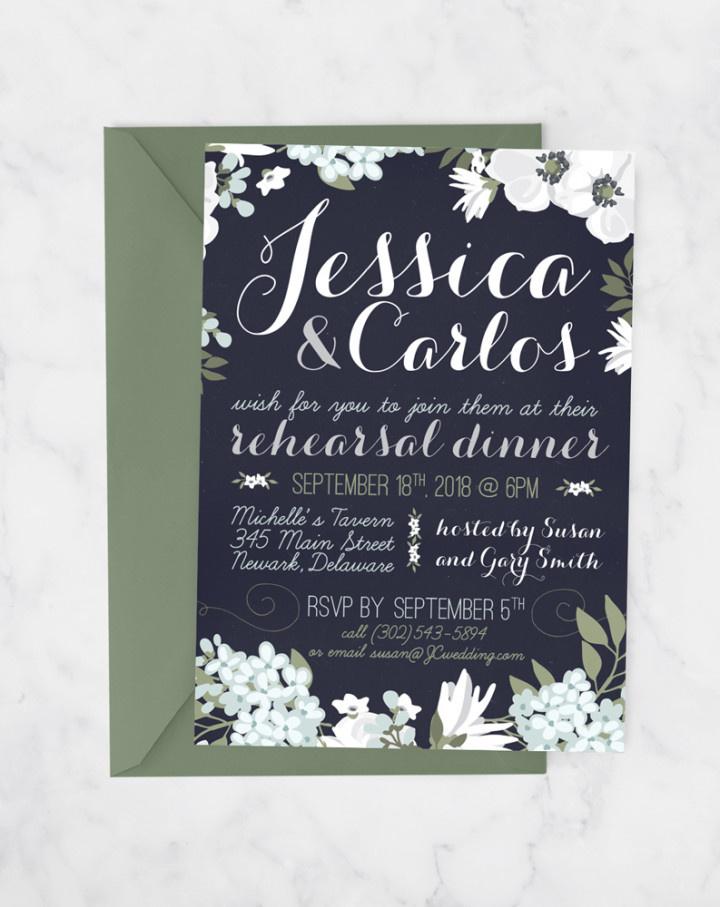 Wedding
Typically, wedding invitations are sent out anywhere between 6 to 12 weeks before the big day. However, if you're hosting a lot of out-of-towners or are having a destination wedding, you'll want to give them three or more months to plan for the trip. Pro tip: save the date cards sent six months to a year before, can buy you a bit of time for when to send out wedding invitations, but it should be at least six weeks in advance.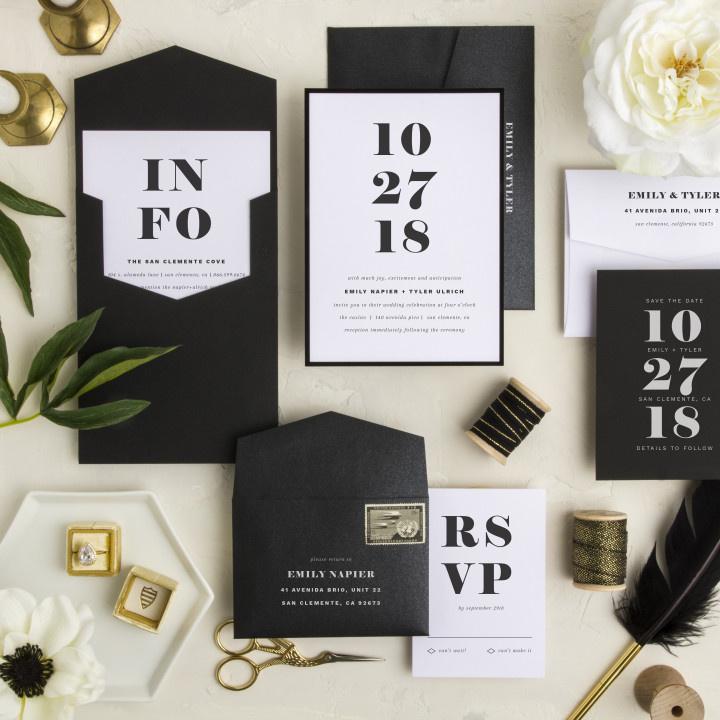 Find your wedding stationer and invitations on WeddingWire »