Wedding Seating Chart 101
Ready to get to work on your wedding seating chart? Here's a crash course with everything you need to know.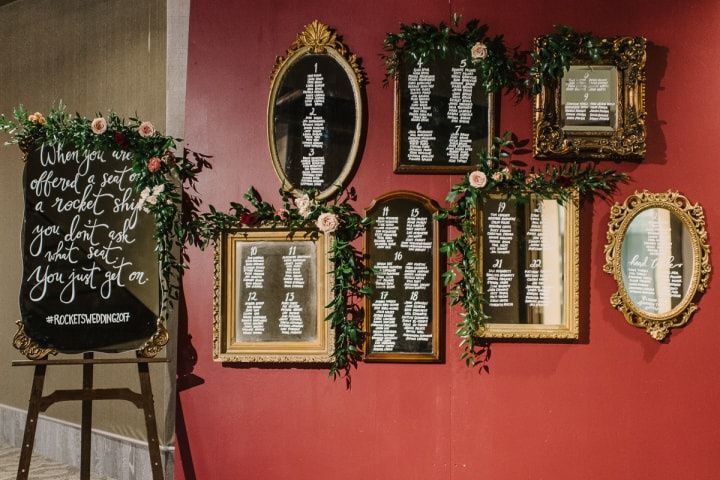 Your wedding seating chart is your guests' guide to your reception space, so it's an absolutely vital piece of signage. If you don't know where to start when it comes to yours, let us show you the ropes. We've created this crash course on wedding seating charts that will let you know the ins and outs and make creating yours a cinch.
This is wedding seating chart 101.
What is a wedding seating chart?
A wedding seating chart is your guests' road map to your reception venue. It shows them where they'll be sitting and with whom.
When should we make our wedding seating chart?
Once your RSVP deadline has passed, you can start putting together your wedding reception seating arrangement. We recommend starting this project as soon as possible because it can be a little stressful. Remember, nothing is set in stone, so if you have to move people around at the last minute, you totally can. Just keep in mind that if you're printing out signage or hiring a calligrapher, you'll need to finalize things earlier. For the utmost flexibility, you can use a chalkboard sign.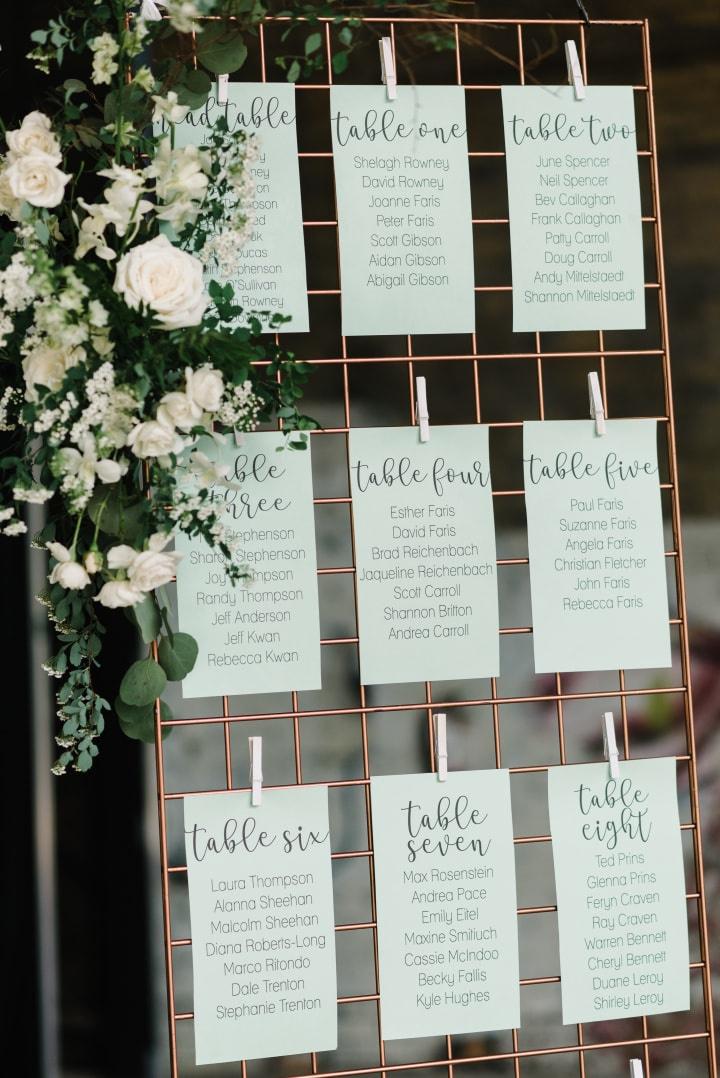 How do we do a seating chart for a wedding?
There are a few things you'll need to think about when making your wedding table seating chart, most important are: the number of guests, the size of the tables and the configuration of the tables. Once you've gotten all that info, you can work out who should go where on a large piece of bristol board or use our wedding seating chart tool to help you sort everything out.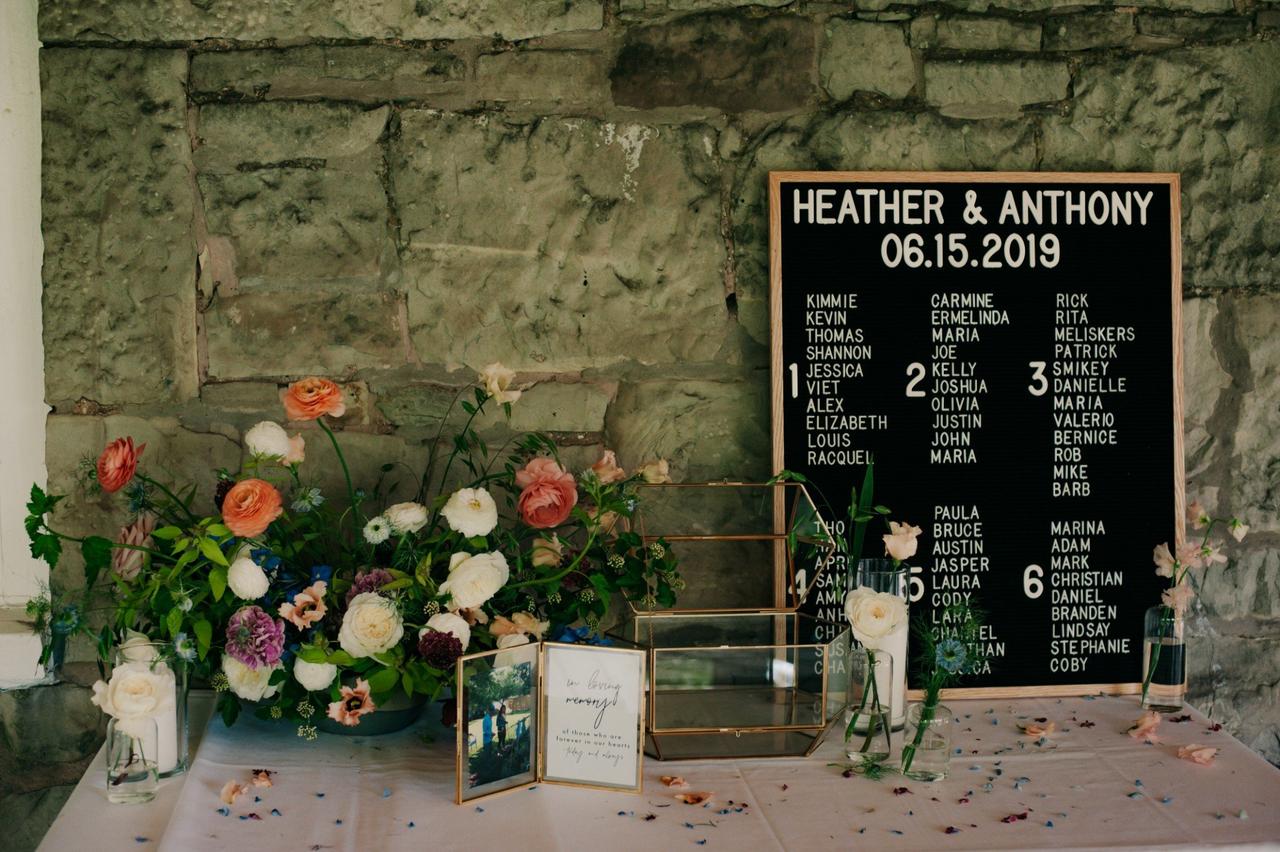 Is there any wedding seating chart etiquette we should know?
You'll need to think carefully when crafting your wedding seating chart. You want everyone to enjoy your wedding, so you don't want to put frenemies at the same table or your grandparents so far away from the action that they can't see or hear you. If you need help figuring out what to avoid (and why) check out our article on how to create a wedding seating plan.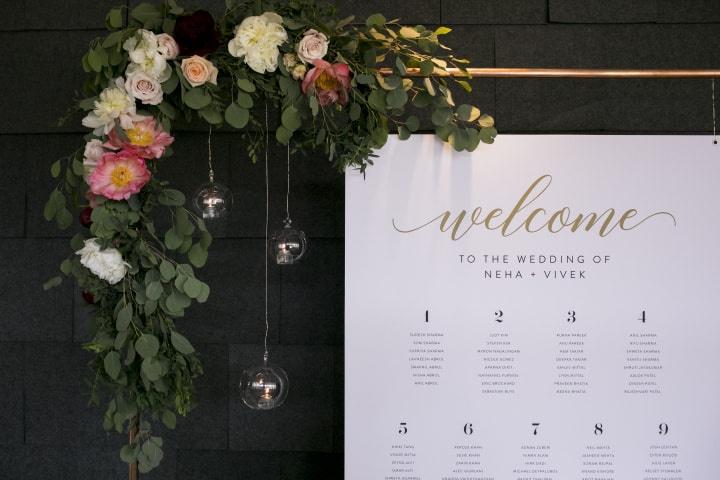 How should we display our wedding seating chart?
The number one thing to consider when making your wedding seating chart is readability, so make that your top priority. Since it's probably going to take up a fair chunk of space, you'll also want it to be pretty and to mesh with the rest of your wedding decor. From mirrors to old barn doors to chalkboards there are plenty of unique wedding seating chart ideas to make yours shine, so don't be afraid to get creative.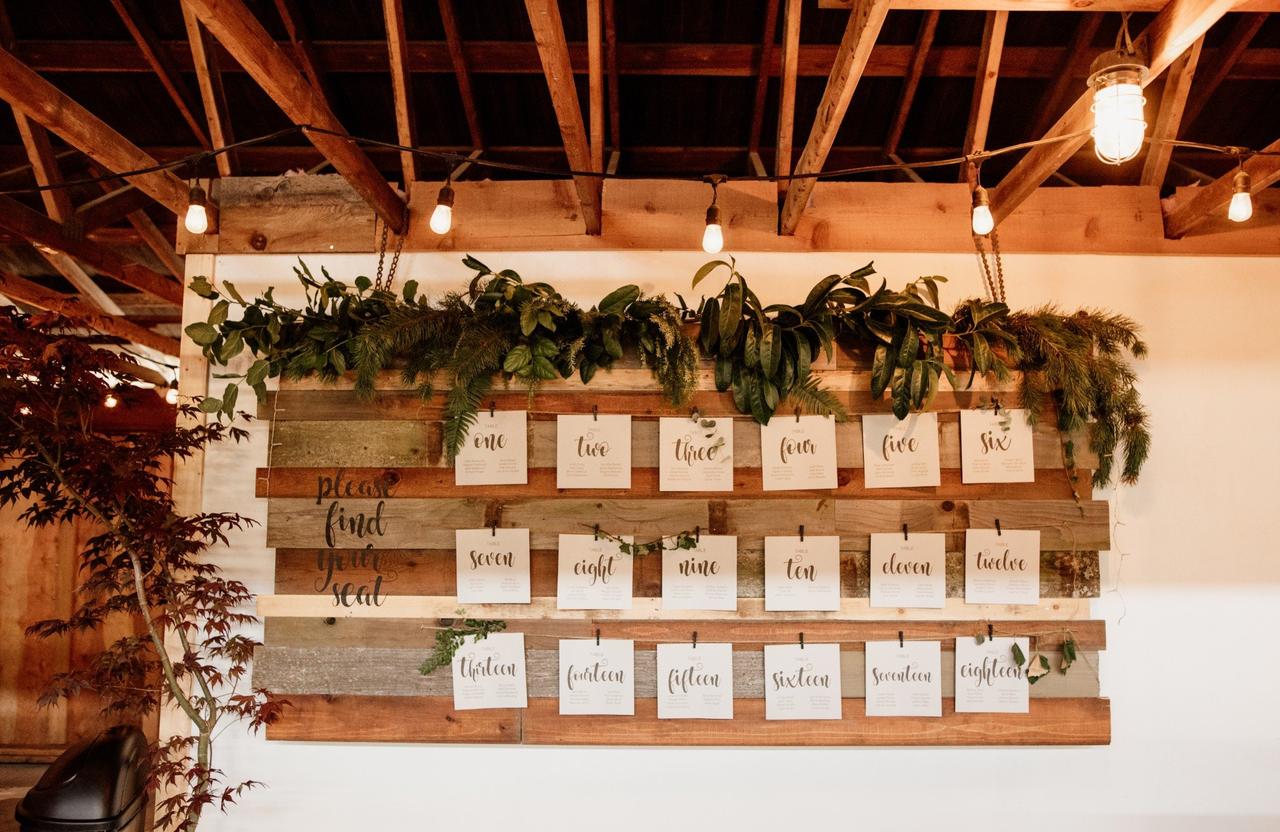 Where should we display our wedding seating chart?
Your wedding seating chart sign should be displayed right near the entrance of your reception venue so that it's the first thing your guests see when they walk in. You don't want to make them hunt for it.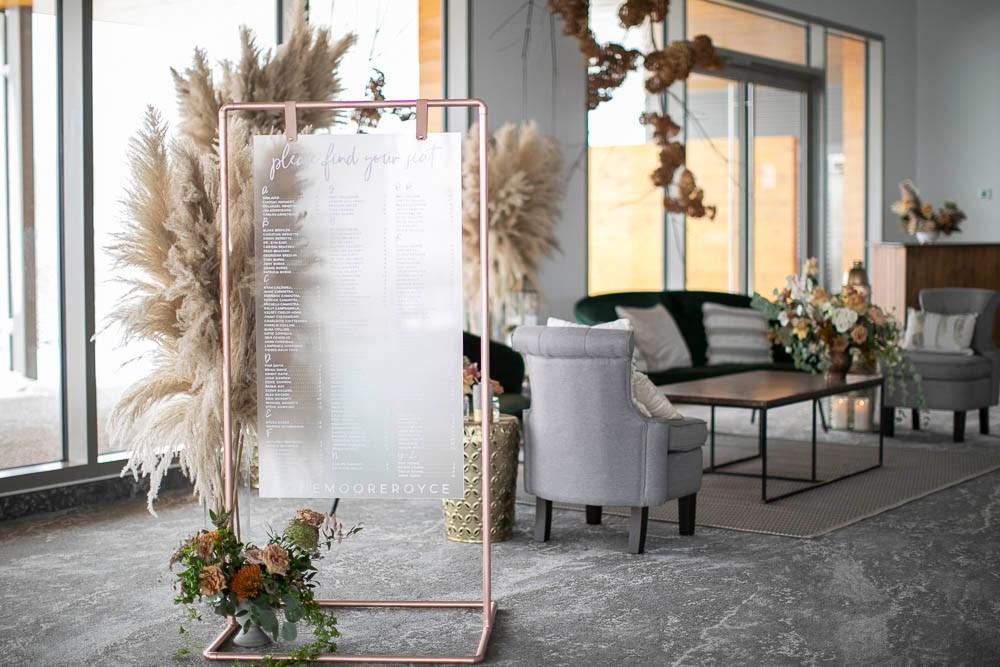 Get started with WeddingWire's FREE wedding seating chart tool »