6 Ways to Make Your Sibling(s) Feel Special on Your Wedding Day
Want to make your brother(s) and/or sister(s) feel loved on your wedding day? Here are some ways to make them feel like VIPs.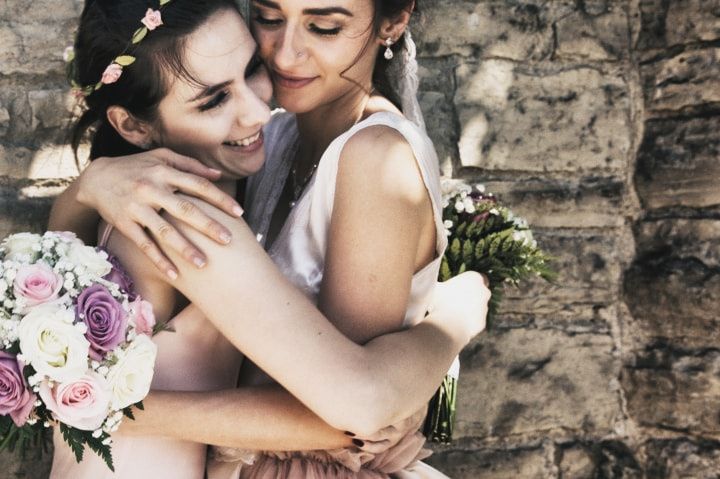 Your wedding day is all about you and your partner, but there are a few VIPs you'll want to show love to, too! Who are they? Your parents, your grandparents and, of course, your siblings. If you're trying to work some special moments with your brother(s) and/or sister(s) into your big day, we've got a few ideas for you.
Here are a few ways to make your sibling(s) feel special on your wedding day.
Thank them in your ceremony program
Before finalizing your wedding ceremony program, take a look at your thank-you page. You've probably included your 'rents, grandparents and maybe a few of your besties, but are your siblings on the list? If they helped you with planning, are in your inner circle or have played a big role in your life, you should probably give them a shout out.
Invite them to be in the wedding party
This one's pretty obvious, but one of the best ways to make your sibling(s) feel special on your wedding day is by including them in your wedding party. If they're not the same gender as you, NBD, bridesmen and groomsladies are totally a thing!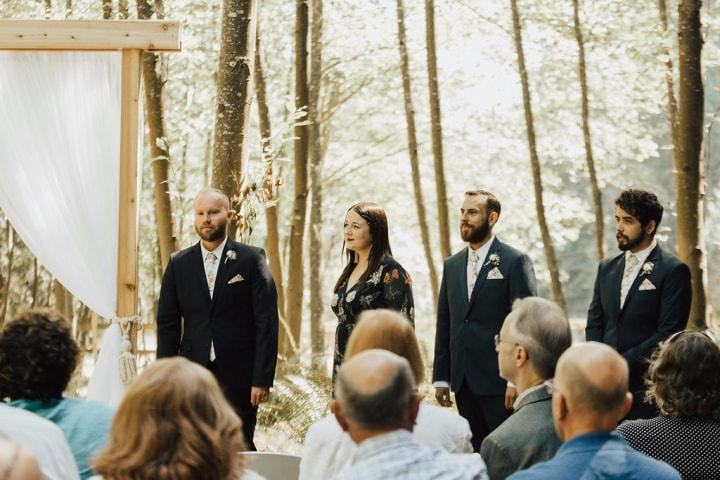 Borrow something for your wedding look
There's a good chance that you and your brother(s) and/ sister(s) waged war over stealing each others stuff in the past, but now's the time to bury that hatchet! If you're looking for 'something borrowed' to add to your wedding look, ask them if they have a piece of jewellery, a watch or some dainty earrings you could put to use on your big day. For this big moment, they'll probably be more than willing to share.
Have a photoshoot
You're going to be spending a good chunk of your big day posing it out and getting pictures with your nearest and dearest, and your siblings should be in on it, too (duh!). If you're worried you'll forget anyone, give your photographer (or their assistant) a wedding photography checklist with all the guests you 100% want snaps of and with. The last thing you want is to look back on your big day and only see your brother(s) and/ sister(s) in the background of candids.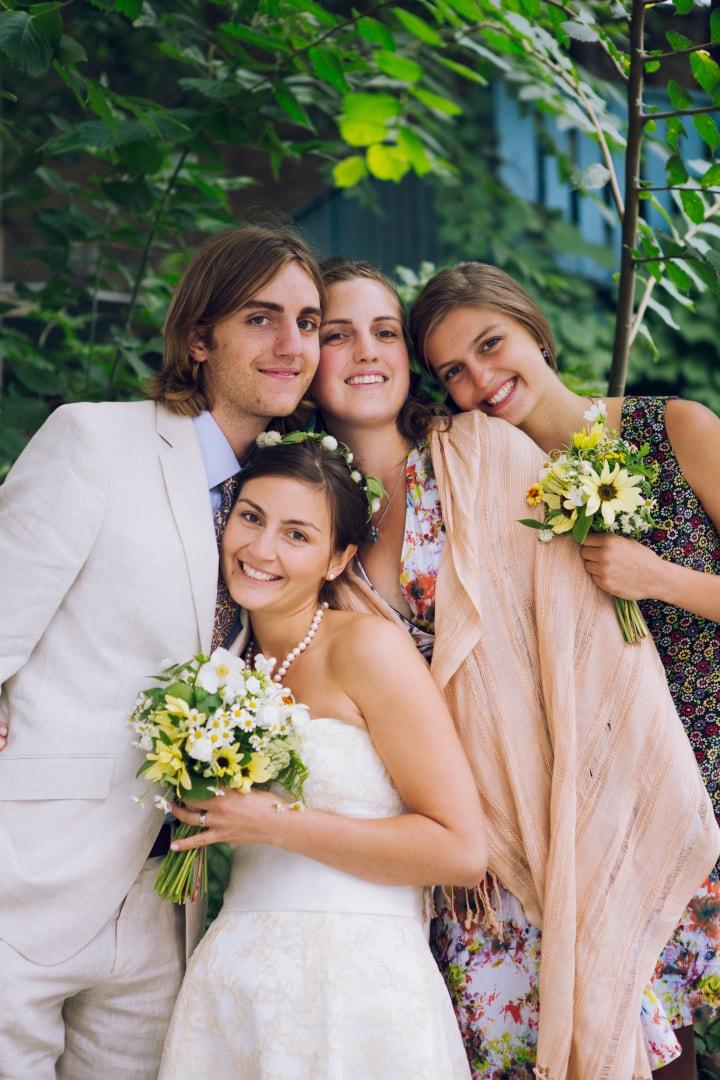 Thank them in your speech
Yes, your sibling(s) drove you insane when you were kids and still do the same every now and again, but you love them and they helped make you who you are, which makes them well-deserving of a thank-you, right? You don't have to go on and on about how great they are in your wedding thank-you speech, but giving them some props is bound to tug on their heartstrings and make them feel extra special on your big day.
Dance it out
You probably choreographed one or two dance routines with your sibling(s) when you were younger (just check those old home videos), and now's the perfect time to bring back some of your iconic moves. Add a song from your childhood to your reception playlist so that you and your fam can have the ultimate throwback dance party. P.S. You're guaranteed to get some awesome photos out of this, so make sure your photographer is standing by.