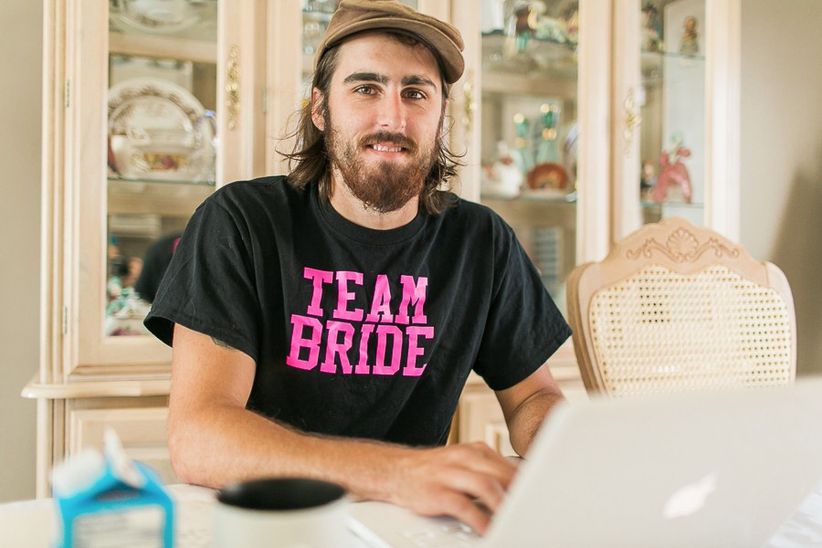 When you think of bridesmaids you probably think of flouncy dresses and bouquets - not guys. But, guess what? Platonic friendships exist and if your BFF (or sister) wants you to stand by her side, you've got to man up and be the bridesman of her dreams. From being a team player to helping out, these are all the little things you need to do to knock being a bridesman out of the park.
Here's how to be the best bridesman ever.
Be a team player
Mix and mingle with all the other bridesmaids. Let them know you want to be a part of their squad and ask to be added to the text or email thread. What you shouldn't do is sit yourself out and wait for the bride-to-be to involve you.
Be a part of pre-wedding events
You'll want to work with the rest of the bridesmaids to plan everything from the bridal shower to the bachelorette party. These events are typically female-focused, but it's 2017, you can change things up! Your job doesn't end with planning, though, you'll be attending them, too. Yeah, you may have to sport a glittery tiara and wear a bit more pink than usual, but it's all in the name of your bestie so hop on board.
Don't try to be a groomsman, too
Unless you're also close with the groom, you shouldn't be expected to take part in all his pre-wedding shenanigans, too. These events can get pricey, and one round of events is enough for anyone.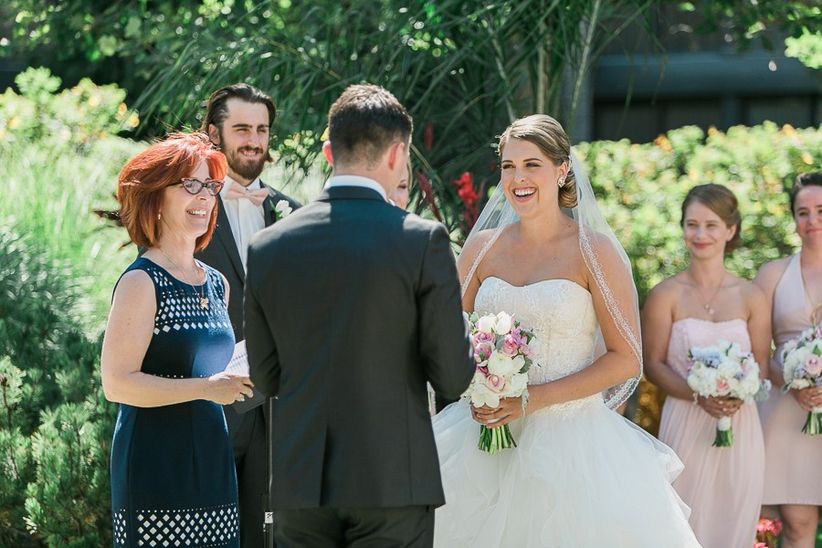 Dress the part
No, you won't be asked to slip into the same silky number as the rest of the ladies, but you'll want to look like you fit in the wedding party. Go for something that's a happy middle ground between the groomsmen's attire and the bridesmaids looks. Maybe wear the same tux as the guys but play it up with a pocket square or tie that matches the bridesmaids gowns. Also look into rocking a boutonniere that matches their bouquets.
Lend a helping hand
You'll want to do everything you can for the bride-to-be. While you may not be the one to help with wardrobe malfunctions or deal with her dress during bathroom breaks, you can assist her in other ways. Leading up to the wedding ask if she needs a hand packaging up favours or putting together invitations. On the day of the ceremony see if she needs anyone to run errands or pick up lunch for the group. Basically, be her go-to guy.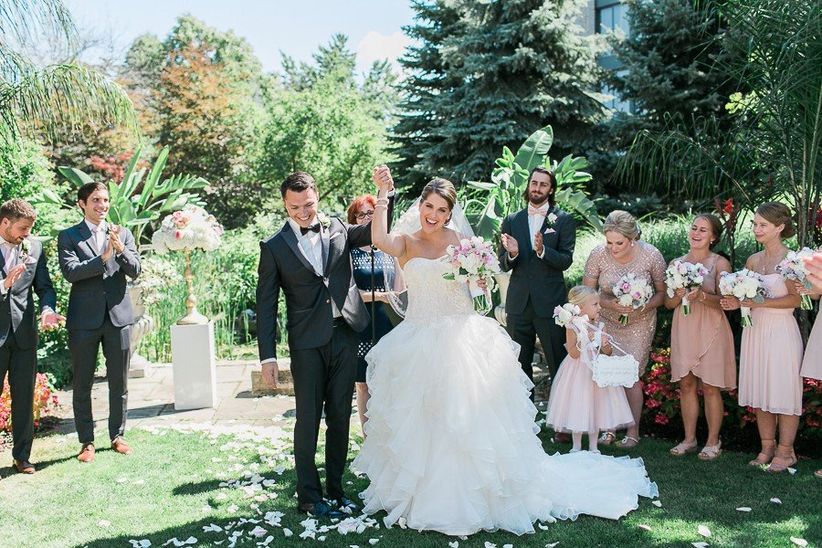 Stand by her side
Your final - and easiest - job is to stand by you pal's side at the altar with the rest of the bridal squad. Things can get a little tricky when you enter and exit as bridesmaids tend to pair off with groomsmen, but you can always fly solo or be a good sport and link arms with a dude. Ask what the happy couple wants and then just roll with the punches.
Give a toast
If you're playing the role of the maid-of honour, you may be called upon to make a toast. After the best man finishes cracking jokes and sharing anecdotes, it's your turn. Pen a short but sweet speech about your amazing BFF (or sister) and her husband to show that you care. Whether you want it to be sentimental or silly is your call.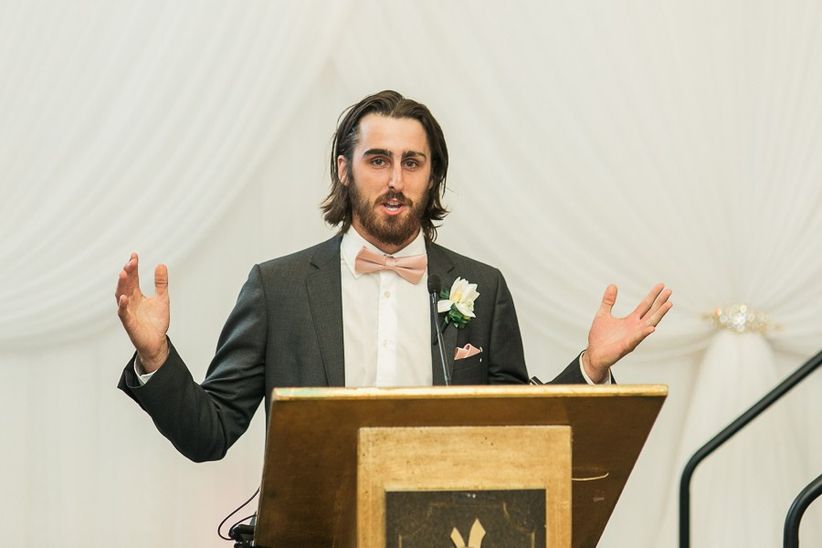 Pictured here: Daniel and Rachel's wedding in Niagara-on-the-Lake where Rachel's brother plays the role of bridesman; photo by Daniel Ricci.