5 Tips for Choosing a Bridesman Outfit
Putting together a bridesman outfit shouldn't be stress-inducing. Follow these five rules for a fuss-free shopping experience.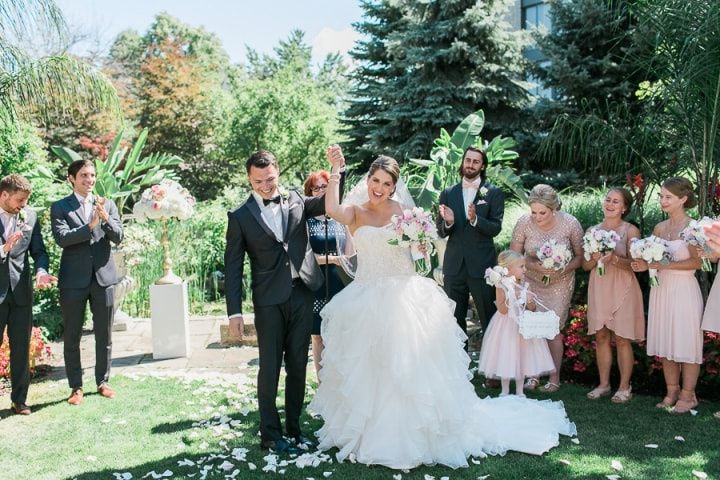 Ready to take on your role as the bridesman? Choosing your bridesman outfit is probably the most difficult part of the job. You probably won't have the luxury of the bride picking out your ensemble for you, so you'll have to tackle the menswear department on your own. Before you start stressing about how you're going to make it all work, take a deep breath - it's actually pretty easy. Follow these cardinal rules and you shouldn't have any problems.
Here's how to choose your bridesman outfit.
Play off the bridesmaids
Use the bridesmaids' dresses as your bridesman outfit inspo. Hunt for suit or shirt that matches the shade of their dresses so that you look like you're on their team. If they're doing a mix n' match theme, even better. You won't look out of place in a group full of ladies sporting gowns of different styles and lengths.
Don't dress like a groomsman
It'll be hard, but you need to resist the urge to dress like a groomsman. You don't want to look like you accidentally walked to the wrong side of the aisle, so differentiating yourself from their squad is essential. This may mean picking a different suit/shirt colour combo or switching up your boutonniere and accessories. Ask the bride-to -be or MOH for help, they'll probably be more than happy to steer you in the right direction.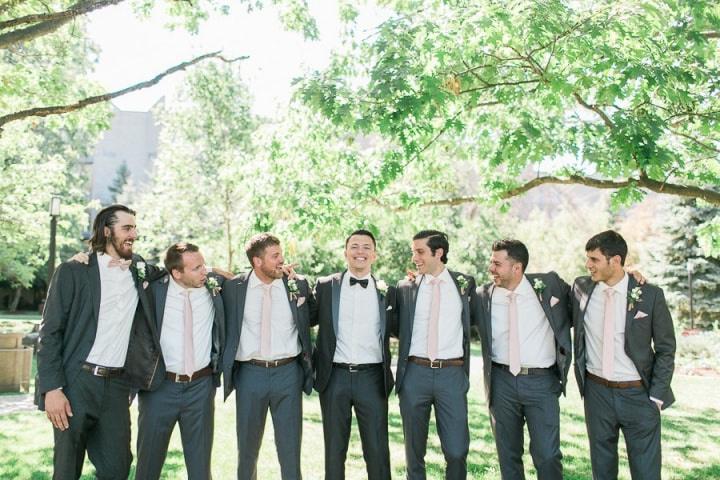 Use accessories to your advantage
If you've gone for a standard black suit or tux, accessories are where you can give a nod to the bridesmaid ensembles. Are they all wearing pink dresses? Consider rocking a rose-coloured pocket square and/or tie to bring it all together. Making things look cohesive is key.
Invest in some fancy footwear
There's a good chance that the bride-to-be asked her right hand ladies to rock shoes of a similar style and shade (i.e. nude pumps). Before you start freaking out, this doesn't mean you have to stumble down the aisle in stilettos - you just have to get a bit creative. Instead of going with a standard black dress shoe (which is totally acceptable, BTW) consider adding a bit of flair to your bridesman outfit with some neutral-toned converse or oxfords. Of course, you'll want to have the guests of honour approve your shoes before you make any big investments.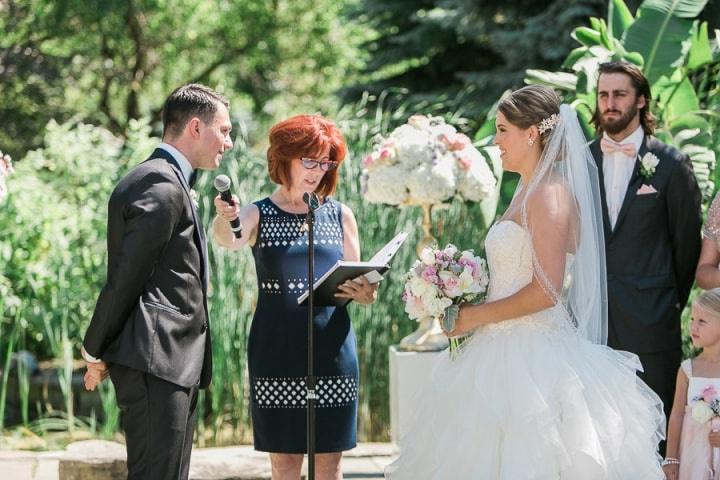 Rock the right flowers
All the ladies on your side of the altar will probably be wearing corsages or carrying bouquets - but that doesn't mean you have to. The men in the wedding party typically wear boutonnieres, and you should be no exception. Luckily, this doesn't put any pressure on the happy couple, they just have to order one extra (and they're usually much less expensive than a bridesmaid bouquet).
Pictured here: Daniel and Rachel's wedding in Niagara-on-the-Lake where Rachel's brother plays the role of bridesman; photos by Daniel Ricci.