5 Tips for Choosing a Groomslady Outfit
Are you standing by your best bro's side on his big day? Here are a few helpful tips on what groomslady outfit to wear.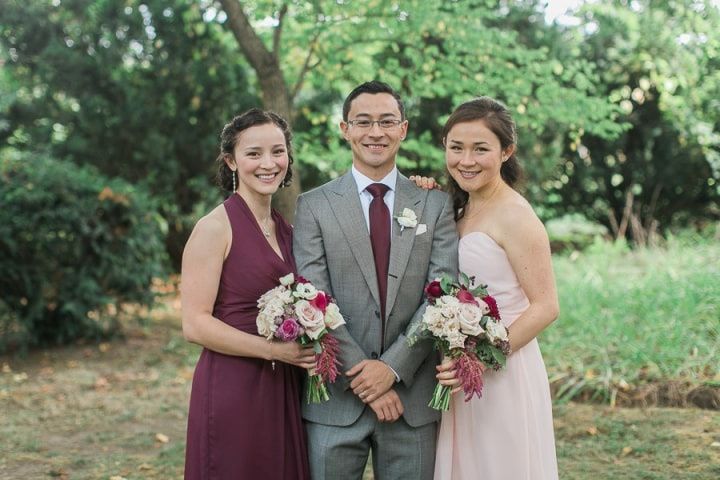 So, you've been chosen to stand at the side of your brother or best bud on his wedding day? Well, part of being an awesome groomslady is dressing to impress. From choosing your ensemble to picking the perfect accessories, you've got a few things to do to put together the perfect groomslady outfit before the big day rolls around. Luckily, we've hashed it all out to make your life a little easier.
Here's how to choose your groomslady outfit.
Embrace the tux (or suit)
Victoria Beckham, Anna Kendrick, Janelle Monae and many other female a-listers love rocking suits - so don't feel the need to sport a tulle or taffeta dress on the day of the wedding. Get a suit or tuxedo that matches the other groomsmen and get it tailored to fit your frame. You're sure to look red carpet-worthy.
Play off the bridesmaids
Menswear not your cup of tea? That's fine, you can totally wear a dress, instead. If you can, purchase one of the bridesmaids' dresses in a hue that complements the groomsmen's suits - that'll keep your groomslady outfit looking cohesive. If the happy couple would prefer you to sport something different, simply hunt for a frock that matches the shade of the men's tuxedos or ties so that you don't look out of place with the rest of your squad.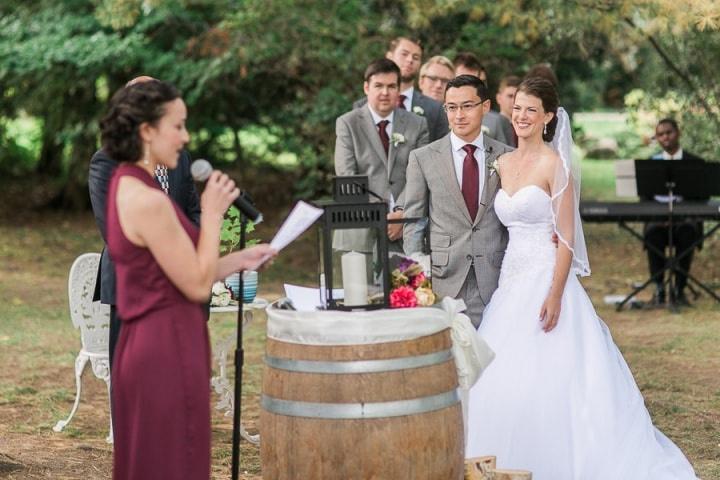 Keep accessories to a minimum
The groomsmen probably won't be donning any blingy accessories on the big day, so for your groomslady outfit it's best leave your shiniest pieces at home in your jewellery box. While wearing a simple necklace or bracelet is A-OK, you don't want all the attention to be on you. Really want to be part of the boys club? Feel free to go the whole nine yards and wear a tie and pocket square, too.
Add a pair of killer shoes
You may not be able to wear a statement Swarovski necklace, but you can find an awesome pair of kicks to amp up your groomslady outfit without stealing the spotlight. If the guys are all wearing statement shoes, like Converse or cowboy boots you may want to follow suit to stick with the theme. However, if they're going with oxfords or dress shoes, you've got a bit more wiggle room. Tuxedos and stilettos are a match made in heaven, so we suggest trying out that combo if you've got the chance.
Pick the right flowers
Now, flowers can be tricky for ladies standing on the groom's side of the altar. If you're wearing a tux or suit with the rest of the guys, rocking a boutonniere is the obvious choice. Decided to swap out the suit for a frock? Go with a corsage that matches the men's boutonnieres, instead. Yes, you could hold a bouquet that matches the bridesmaids, but it may make you look like part of the bride's wedding party instead of the groom's.