How to Be an Awesome Groomslady
Been tapped by your friend or brother to be a groomslady? Here's everything you need to do to knock it out of the park.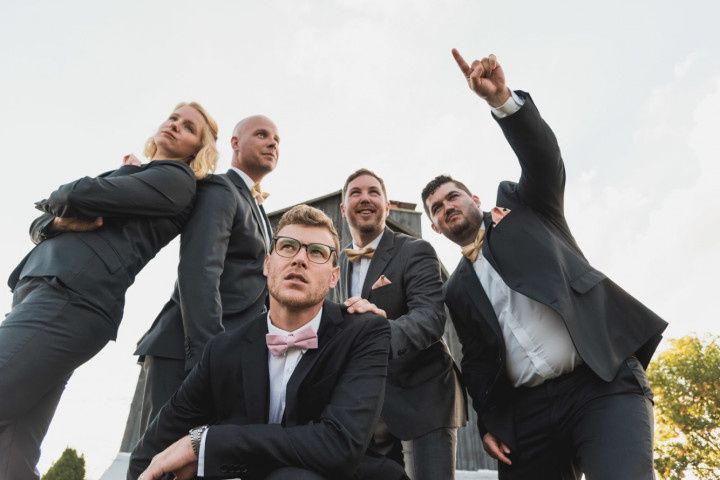 You don't have to stand on the bride's side just because you're a girl! If one of your best guy friends or your brother is getting hitched and taps you to stand by his side, don't turn him down. Now's your opportunity to become the world's most amazing groomslady. From joining his bro squad to standing by his side, these are all the boxes you need to tick to be a stellar groomslady.
Here's how to be the best groomslady ever.
Be a team player
Make an effort to bond with the boys. Have a groom squad meet up at a bar where you can chill and get to know each other before any of the pre-wedding events go down. Ask to be a part of planning all the parties and put yourself out there - now's not the time to be an introvert!
Be a part of pre-wedding events
You're standing on the groom's side, so don't feel pressured to attend the bride's events (and don't be offended if you don't get an invite!). There are plenty of perks to being in his camp: you get to go to the bachelor party and take part in all of his pre-wedding rituals. Bonus: you'll probably get to take the lead when it comes to decorating and planning, and the rest of the guys will thank you for it.
Don't try to be a bridesmaid, too
You didn't sign on to be a groomslady and a bridesmaid, so don't try to do two jobs. Yes, it might be tempting to sneak over to her side to see what's going down in the land of tulle and taffeta, but it's best to stay in your lane.
Dress the part
If the happy couple hasn't asked you to wear a specific ensemble, you can flex your creative muscles a bit. When selecting your groosmlady outfit be mindful of these rules: don't buy the same dress as the bridesmaids, don't outshine the bride and blend in with the rest of the groomsmen. Find a dress that's a similar colour to their suits and embrace the boutonniere instead of a wedding bouquet.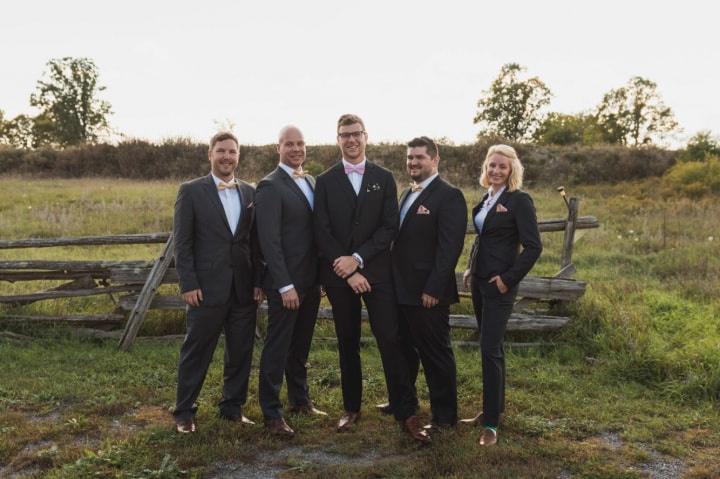 Have some pre-ceremony hang time
You can probably skip hitting the barber shop with the rest of the groomsmen, but don't miss out on any of that pre-ceremony bonding. Get ready on your own (or with the bridal squad if you've been invited) and then head back to the groom's dressing room for some quality time with him and his bros. They'll probably have some fun things planned before the ceremony.
Stand by his side
Your most important job as a groomslady is standing by your friend's side when he says his vows. The recessional and processional can get a little confusing for groomsladies, as the bridesmaids and groomsmen typically break off in pairs. Ask how the couple wants it all to go down at the rehearsal so that you don't spend too much time floundering around looking for an arm to hold. You can link arms with a bridesmaid, head down the aisle with another groomsman or embrace the spotlight and strut it out on your own.
Give a toast
If you are playing the role of the best man, then you may be asked to give a speech. After the father-of-the-bride gives his touching toast, it's time for you to stand in the spotlight. While you should aim to give a memorable wedding speech, don't make it your mission to upstage the others. Share a few anecdotes and keep the whole deal short and sweet.