5 Key Traits Every Bridesmaid Should Have
Ready to create your bride tribe? Here are all the key traits you should look for in your bridesmaids.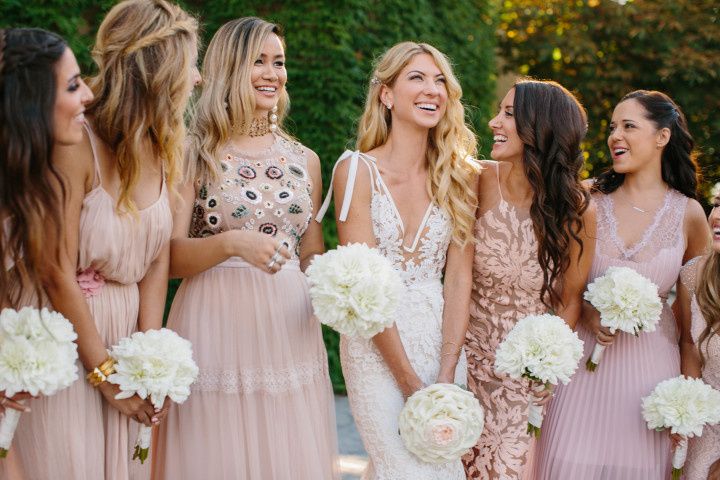 Trying to put together a dream team of bridesmaids to stand by your side on your big day and make your wedding even more meaningful? Well, aside from being awesome friends, when choosing your bridesmaids, there are a few key traits you want these ladies (and bridesmen) to have. We've listed them all out here so that you can create a solid squad.
Here are the key traits every bridesmaid should have.
Availability
If you've got friends and relatives who are super busy, they probably won't be able to make time for all the necessary pre-wedding bridesmaid duties. Remember, you want your entire bridal party there for big moments like bridesmaid dress shopping and you need people on your team who have time to help with wedding tasks like packaging up favours or putting together playlists. If someone has a crazy busy work schedule or is going through a bit of a rocky time in their personal life, being a bridesmaid may end up being too much to handle and cause both of you stress (something you definitely don't need!).
Selflessness
Your bridesmaids shouldn't steal your spotlight! If someone in your inner circle is a little (or a lot) self-centered, they probably won't be able to get the attention they crave while you're being doted on. This is an easy road to resentment, so keep that in mind when finalizing your squad. P.S. You can always sit down and have a chat with them before you invite them to be a part of your wedding party if you're not sure they can handle it.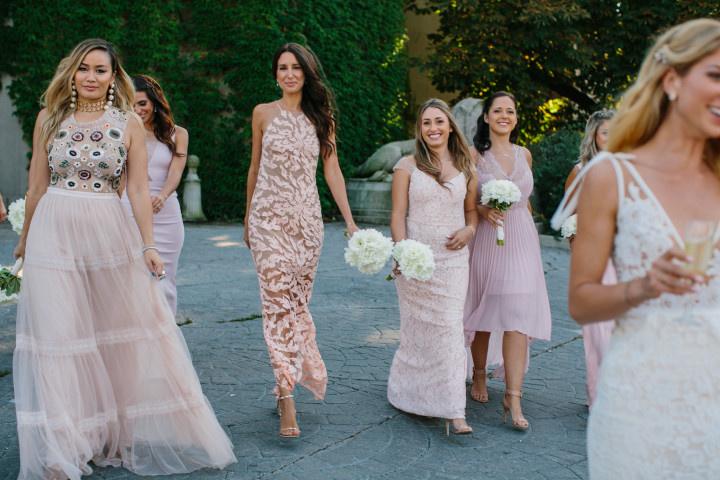 Honesty
Now, you don't want a Debby Downer as a bridesmaid, but you also want to surround yourself with people who are honest. While optimism and support are great for some parts of planning, you also need gals who will tell you what's what when necessary. For example, if your hair looks a little off (and you have asked for an honest answer) you want your bridesmaids to tell you the truth so you don't realize it when your wedding photos come back from the printer.
Reliability
You definitely don't want a flaky bridesmaid in your squad. Choose friends and relatives who have shown you how reliable they are in the past. Your bride tribe should be stacked with people who can manage commitments, communicate and respect your time and the importance of your big day.
Love
Last, but certainly not least, you want people who love you surrounding you throughout your journey. Your bridesmaid squad should be there to uplift you and support your relationship. If you're frenemies or have any bad blood, leave that person out of your wedding party. Also, if a prospective bridesmaid doesn't support your union, they probably shouldn't have a coveted spot by the altar.
Join the discussions in our community forums »