6 Essentials Every Guest Should Bring to a Wedding
Your clutch doesn't need to be jampacked to get you through a wedding, fill it with these essential items and you'll be good to go.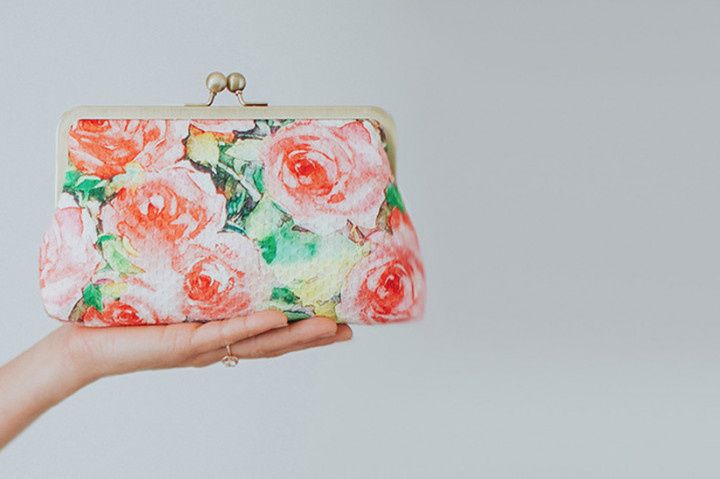 If you're known as the Mary Poppins of your friend group, deciding what to bring to a wedding can be tough. You'll definitely need to do a bit of downsizing and probably swap your massive tote with something a touch smaller. There are really only a few essentials you need to bring along with you for the big day, so try your best not to go overboard.
Here's what every guest should bring to a wedding.
Your phone
Even if the happy couple wants you to leave your phone off for the ceremony (they definitely will), you shouldn't leave it at home. You'll need that bad boy for getting directions to the wedding venues, reviewing the day's itinerary on the wedding website, snapping candids, capturing cute moments on video, ordering your Uber ride home and more. Remember, this should be the only electronic item with you - no iPads, laptops or cameras should find their way into your bag.
Your ID
You probably always carry some form of ID on you but double-check that it's in your wallet before heading out to a wedding. You don't want to miss out on trying a sweet signature cocktail because the bartender doesn't believe you're over the legal drinking age.
Some cash
I know, I know, one of the best things about weddings is the fact that they are essentially a free party. You get to eat an amazing meal at a stunning venue without dropping a dime (awesome, amiright?). However, there are a few things you may need to pony up cash for over the course of the evening. Open bar or cash bar? Some weddings do not include free drinks all night long. Not driving? You may have to purchase a cab ride back to your hotel. Hitting an after party at a bar? You'll probably want some cash for drinks. Keep a couple bucks in your wallet or stash your credit card in your clutch so that you don't have to borrow a twenty from another guest.
Comfortable shoes
You'll be on your feet for a long time over the course of the wedding ceremony, cocktail hour and reception, so if you're sporting high heels, make sure you pack some backup footwear. Purchase a pair of collapsible flats and take them along in your handbag. This'll save you from being the girl who tiptoes home with bare feet and her shoes in hand.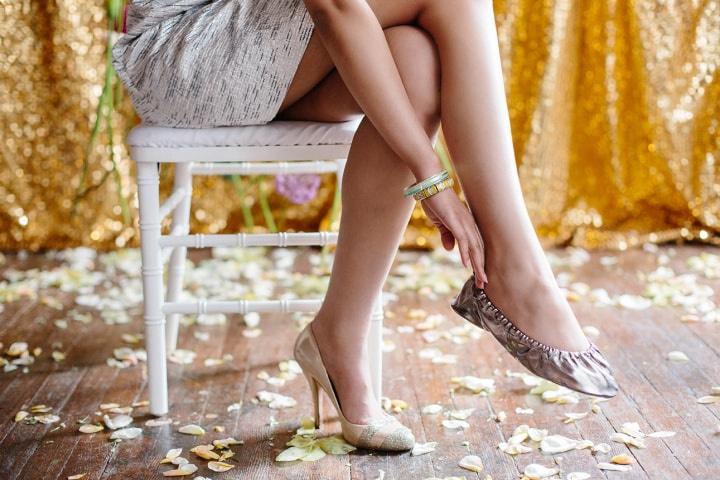 Any small gifts
While it's not considered proper wedding gift etiquette to bring along any large prezzies - those can be sent to the happy couple's home - you can present the newlyweds with pint-sized gifts at their reception. So, what counts as "small"? Pretty much anything that fits in an envelope (so mostly monetary gifts). Typically the couple will have a wedding card box where you safely deposit your gift without any hassle.
Gum or mints
You don't want to have garlic breath when you're mixing and mingling. I mean, who knows? You could meet the love of your life at this wedding and the last thing you want is to scare them off. Stuff a pack of mints or Tic Tacs in your bag so that you can freshen up after dinner.