How to Cut Your Wedding Cake Like a Pro
Cutting your wedding cake isn't as easy as it sounds! Here's everything you need to know to get the job done like a pro.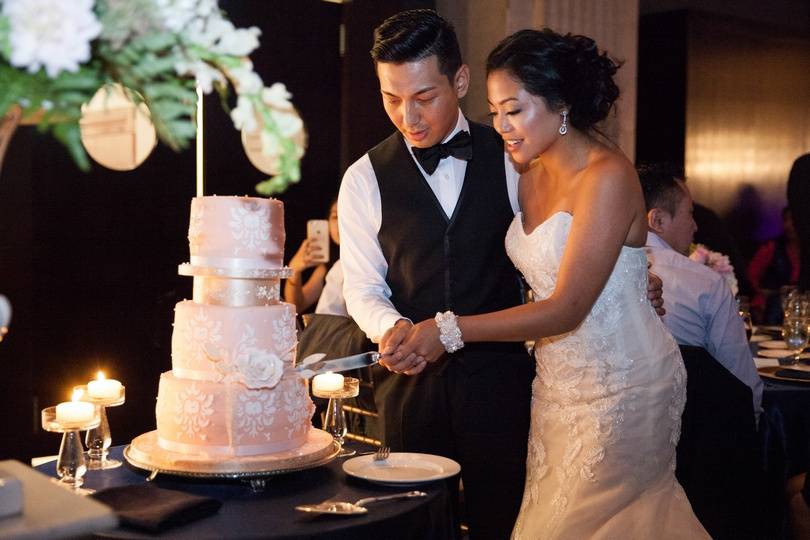 One of your reception's big moments will be the cutting of the wedding cake. This is one shot you need in your wedding album, so you'll want to get it right. While you may be thinking, "cutting a cake is a no-brainer, I don't need any help!", you may be wrong (after all, you're probably not working with a sheet cake). We've made you this guide outlining the best way to cut a wedding cake so that everything goes off without a hitch on your big day.
Here's how to cut your wedding cake like a pro.
Have the right tools at the ready
First things first, you need to gather your equipment. While you're probably used to slicing cakes with a plain 'ol kitchen knife, you're going to need a few extra utensils at the ready to cut your wedding cake. Here's your list: a cake knife, a cake server, two forks, two napkins and two plates. You'll also want some bubbly or water to wash it down after your first bite. Ask your caterer or planner to prep your dessert table so that you're not looking for all these bits and bobs after all your guests have gathered around.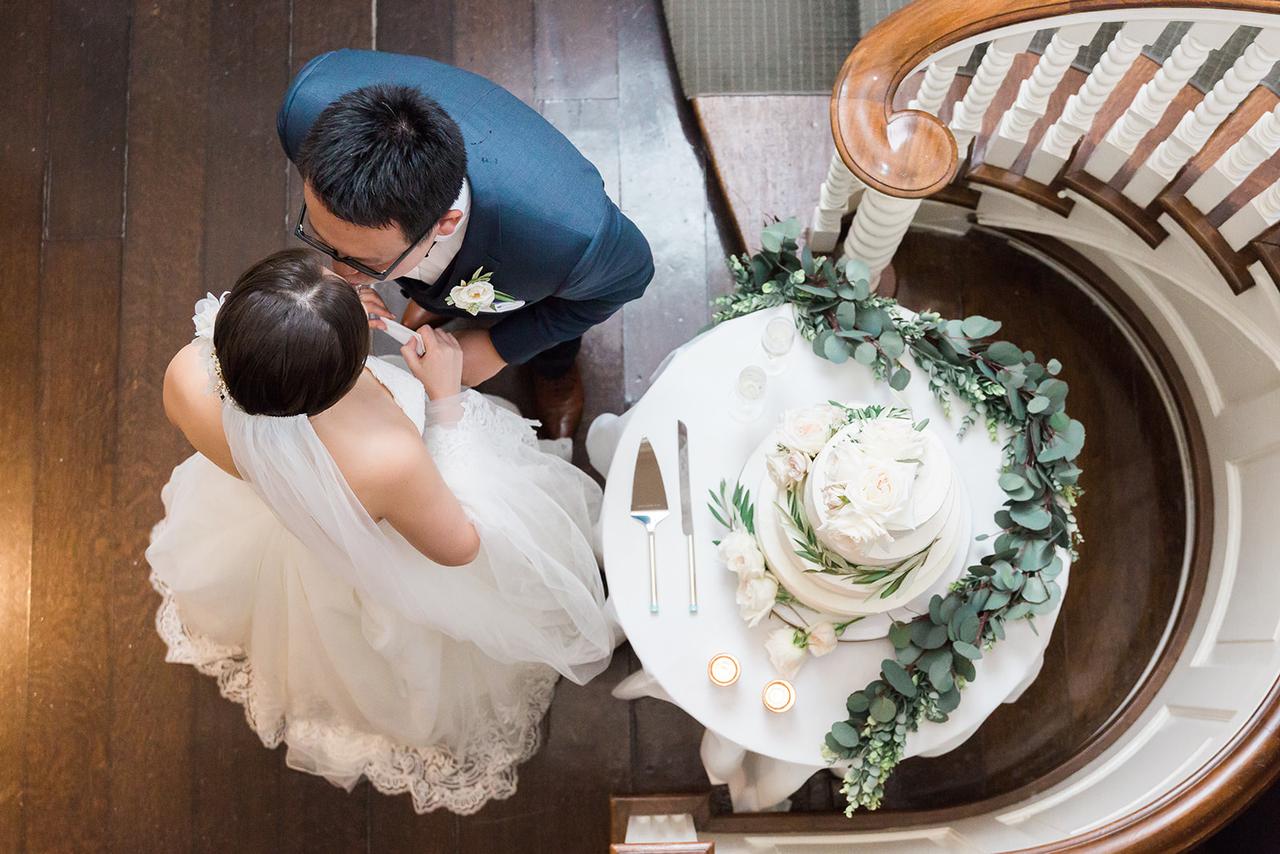 Find the perfect placement
You'll want to keep placement in mind when putting together your dessert display. While it may look pretty, if you put your wedding cake in the middle of all your desserts, you're going to have a tough time reaching it when the time comes to cut it. Make sure that there's enough space for you and your partner to stand comfortably while you cut out a slice – you may even want to give your star confection its own table.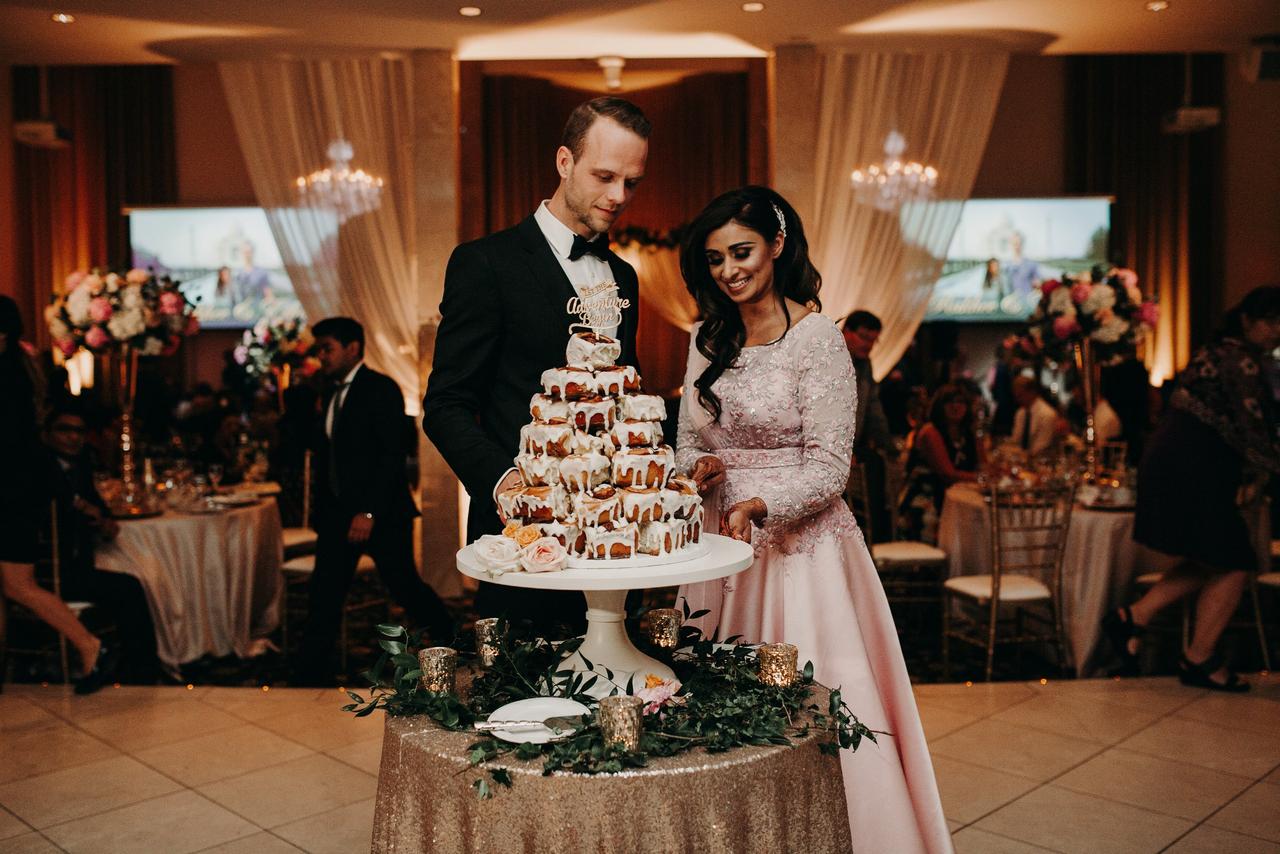 Know where to slice it
Every wedding cake is different, so there's no concrete rule about where to make the cut. You'll want to consult your baker before your big day so that you know the safest and easiest place to pull out the first slice. The last thing you want is for your cake to come tumbling down before anybody gets a taste! Note: if you plan on saving the top tier for your first anniversary, you'll probably want to aim for the first layer.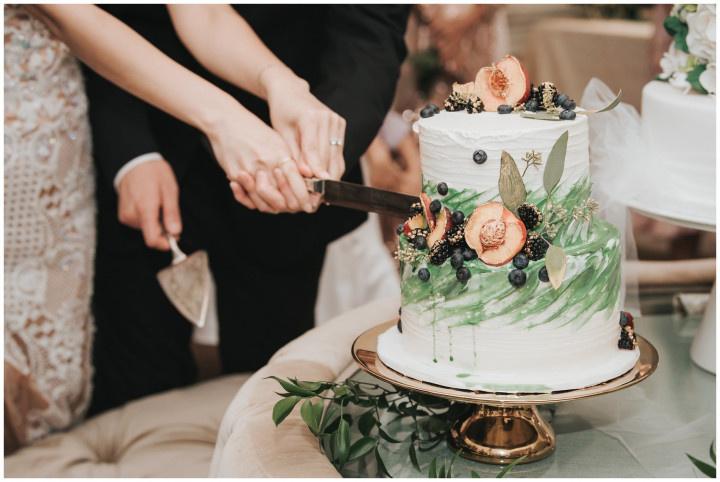 Plan your photo op
You don't want your photographer setting up the shot for five minutes while your guests stand there waiting, so make sure to plan your photo op before the big moment. Naturally, the shorter half of the couple should stand in front and both of your smiling faces should be visible as you make the cut. One person should hold the knife and the other should assist by putting their hand over top. You may want to do a couple of practice shots before your guests enter your reception venue, just to be safe.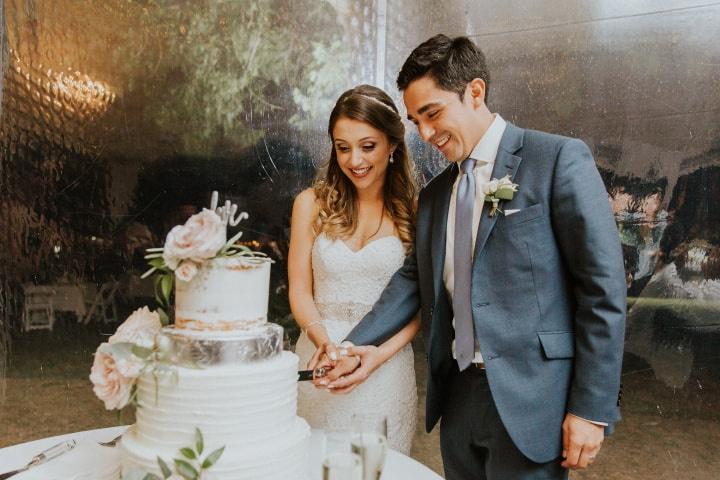 To smash or not to smash?
You know those adorable photos where the couple is smashing wedding cake in each other's faces? They're pretty cute, but you don't want to alarm your new spouse (they may be super concerned about staining their gown or prefer a more elegant eating shot). Before you step up to your dessert table, talk about whether you're going to go all out for it or simply feed each other with forks.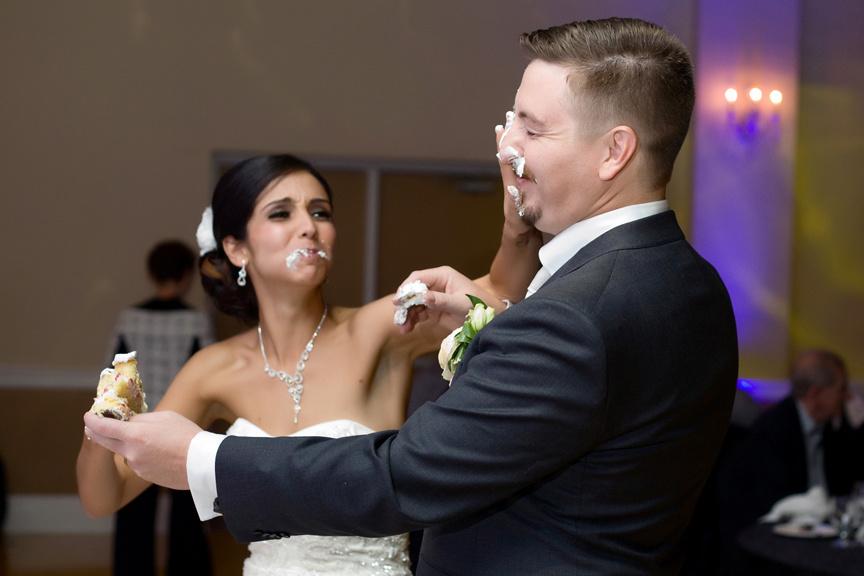 Don't forget to make an announcement
This is one memorable moment that you're going to want to have an audience for. Give your DJ, MC, planner, MOH or another trusted member of your wedding party the task of announcing the event so that the crowd knows when to gather and choose a wedding cake cutting song to make it even more celebratory and fun.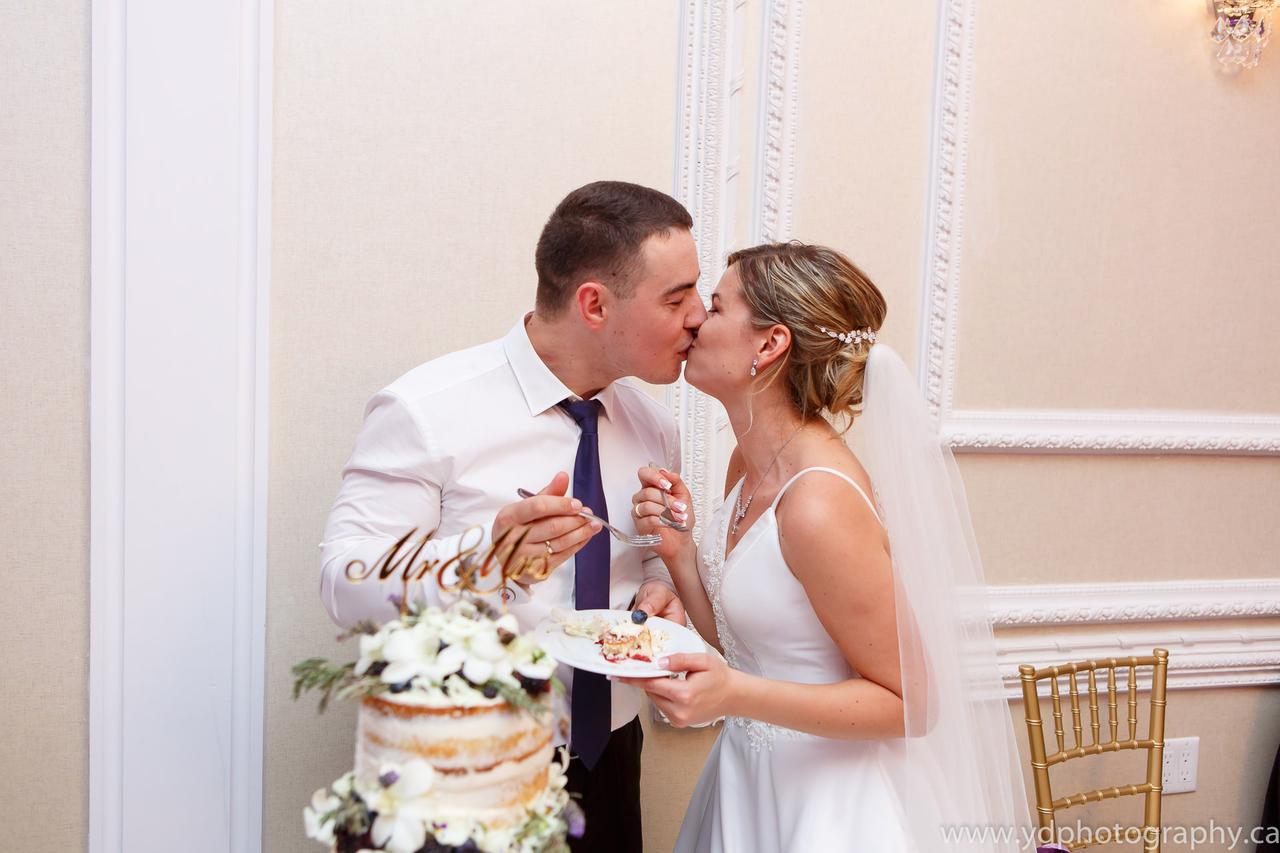 Find wedding cake designers and specialized bakeries on WeddingWire »