19 Steal-Worthy Alice in Wonderland Wedding Theme Ideas
Give your big day day a dose of classic fairytale magic by embracing an Alice in Wonderland wedding theme. Here's how to do it justice!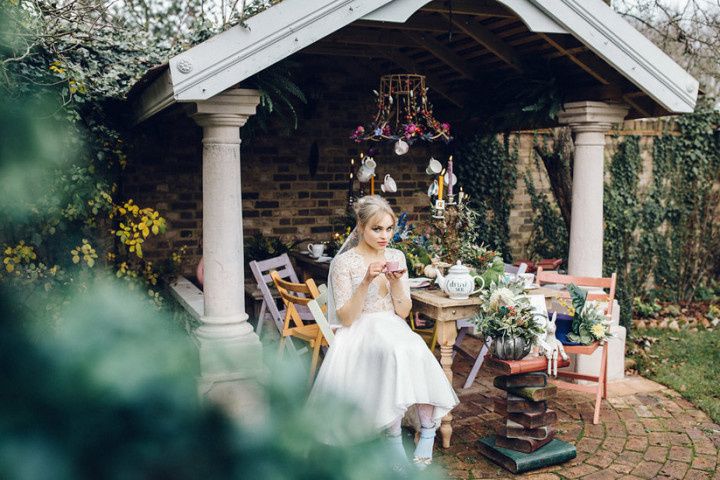 If you're thinking of going for an Alice in Wonderland wedding theme, this is the list for you. Whether you absolutely love Lewis Carroll's original story or are absolutely obsessed with the Disney version, you'll love these wedding decor, food, ceremony and venue ideas. You can sprinkle in a few or go all out and really embrace the theme - either way, you're bound to end up with a magical wedding (just don't be late for your very important date).
Here are a few steal-worthy Alice in Wonderland wedding theme ideas.
Garden venue
Obviously, if you're going with an Alice in Wonderland wedding theme, you're going to want a garden wedding venue. If the weather isn't going to be in your favour on your wedding date, you can always opt for a greenhouse or fill an indoor venue with floral backdrops, centerpieces and arrangements to give off those garden vibes.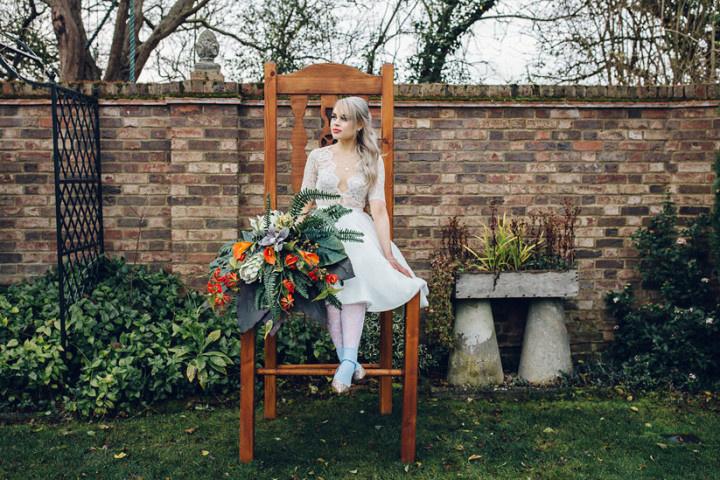 Whimsical decor
Decorate your wedding venue with vintage furnishings and accessories like plush velvet couches, ornate tables, gilded frames and a fancy drinks cart.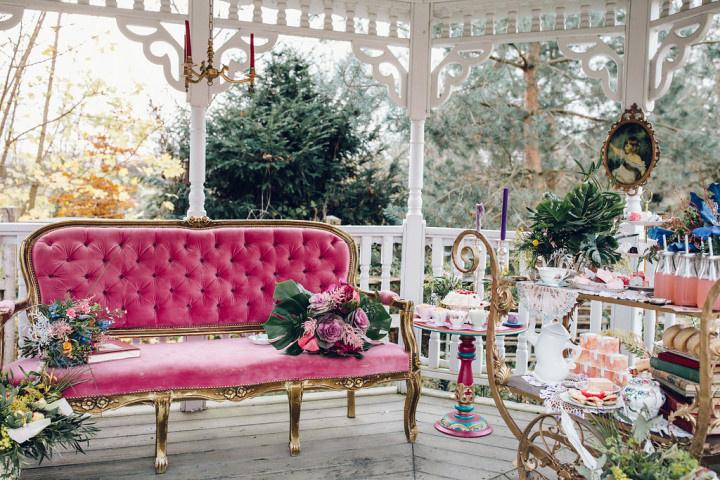 Afternoon tea
For your cocktail hour or reception go with an afternoon tea-style selection of finger sandwiches, scones and a variety of teas. This wedding menu will fit your theme flawlessly.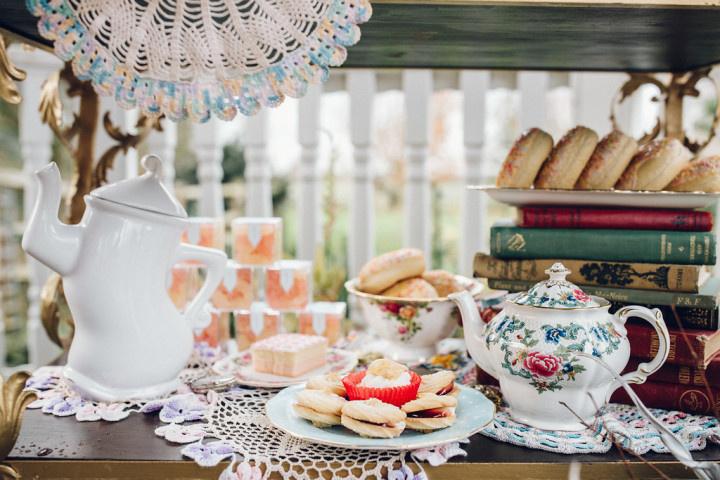 Vintage books
Give a shout out to the original story by using copies of it (and other vintage fairytale titles) as decor around your ceremony and reception spaces.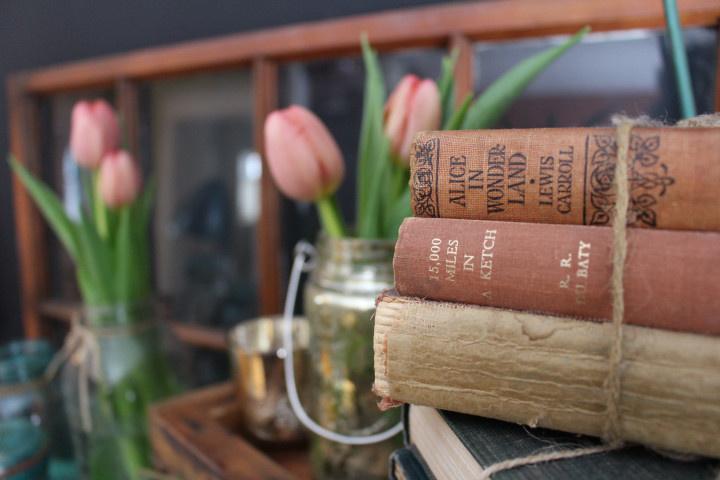 Flowery altar
Turn a wedding arch into a gorgeous little flower garden by covering it with big, beautiful blooms. If you want to save a bit of money you can use faux or paper flowers - the end result will be equally stunning.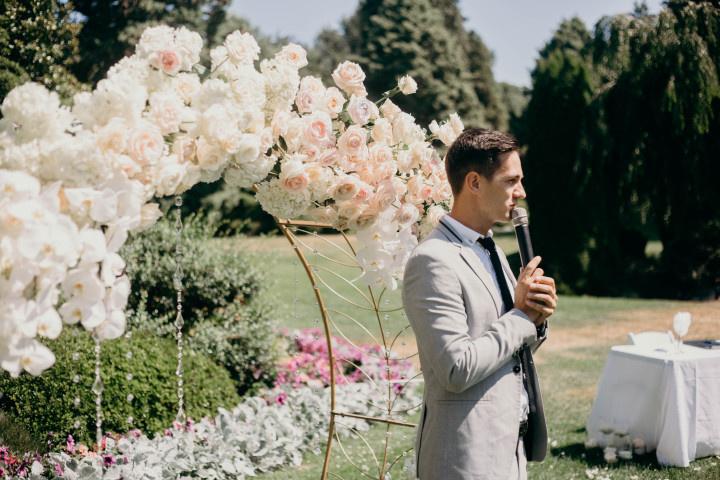 Maze
OK, this is a bit of a tall order, but if you can find a wedding venue with a garden maze, you'll really be doing your theme justice.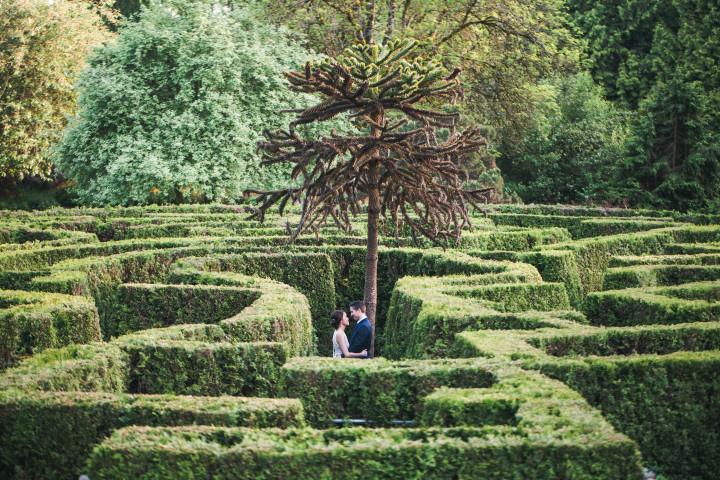 Blue bridesmaid dresses
Give a nod to Alice's iconic dress by asking your bridesmaids to wear blue.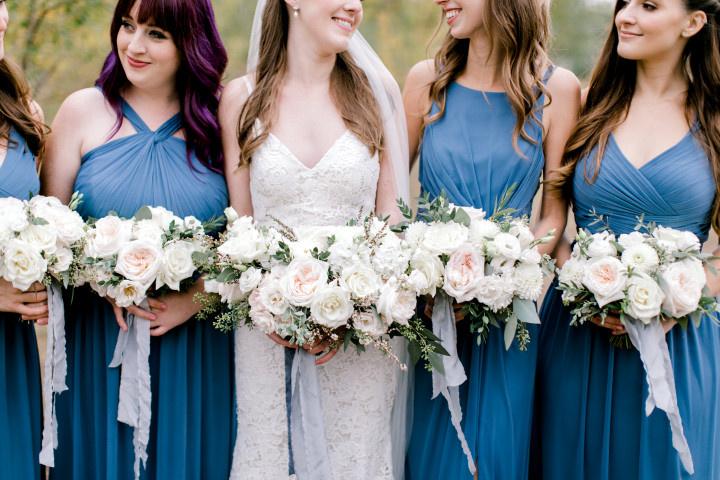 Pocket watch
Give your groom a pocket watch (you know, like the White Rabbit's) so that he isn't late for your very important date. This makes for a great wedding gift, if you and your soon-to-be spouse are doing an exchange on your big day.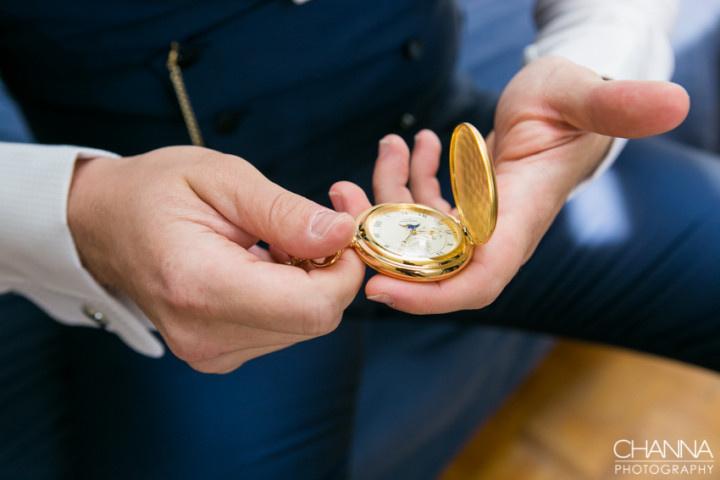 Playing card invitations
Skip the elegant filigree wedding invitations, and go with playing cards, instead. This will give your guests a hint as to what your theme is (if you don't want to reveal it right away).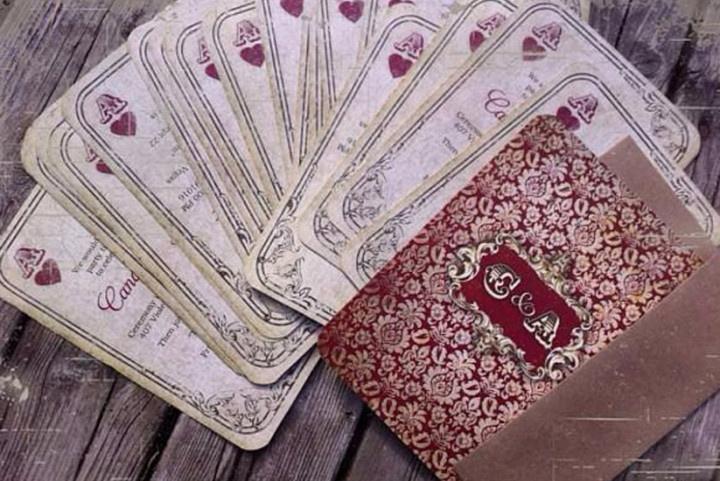 Seating Chart
When it comes to designing your wedding signage, we suggest you reproduce illustrations from the book to dress up your welcome sign, seating chart, table names and more.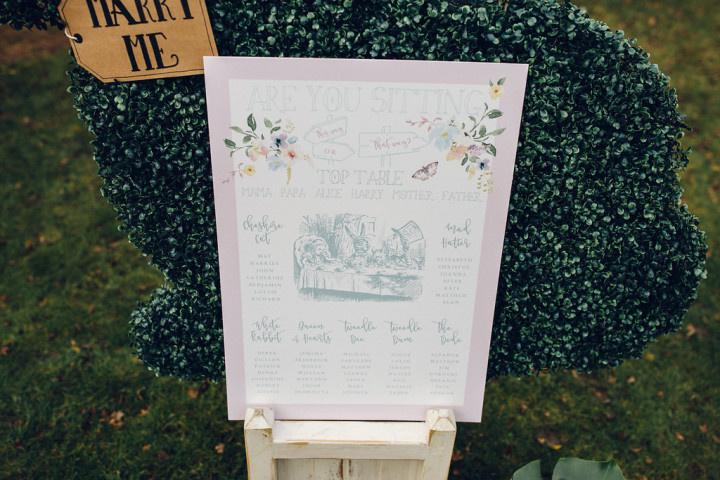 Key place card holders
Looking for a unique way to display your escort cards or place cards that fits with your Alice in Wonderland wedding theme? Keys are the way to go!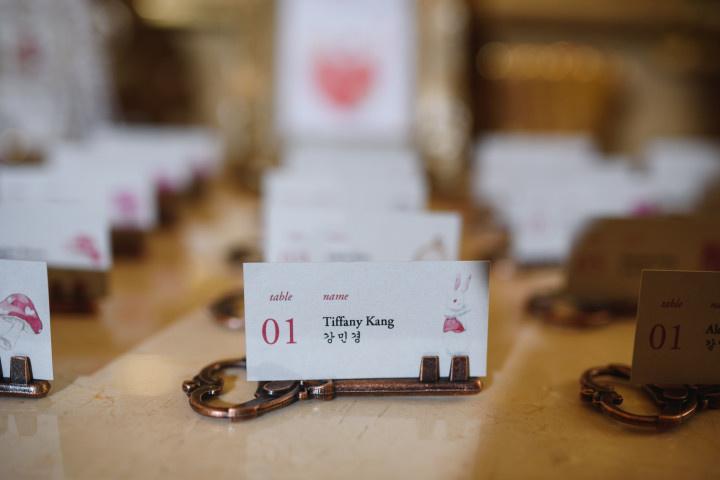 Playing card place cards
Speaking of place cards, we suggest using personalized playing cards instead of plain old paper. They look so cool that your guests will definitely want to hang onto them when your reception ends.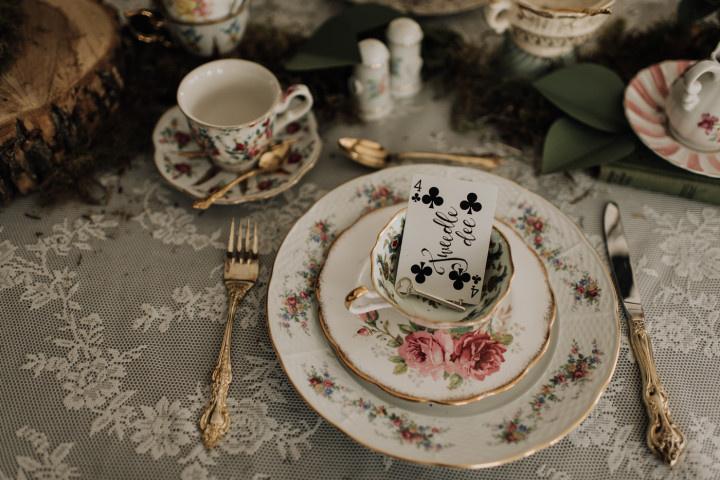 Quirky tablescapes
Model your tablescapes after the Mad Hatter's tea party by stacking them with quirky, colourful decor and larger-than-life centerpieces.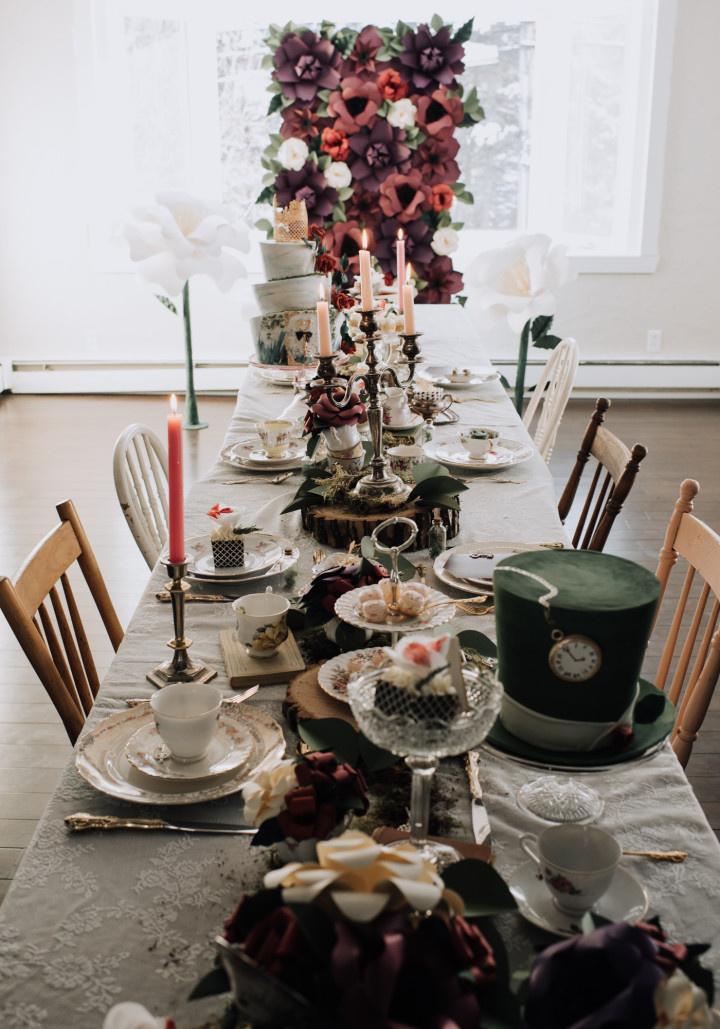 Teacups
Tea cups and tea pots are a pretty big part of the Mad Hatter's event, so be sure to have plenty on hand. You can use them as wedding centerpiece vessels or to serve cocktails (who says they can only be used for tea?).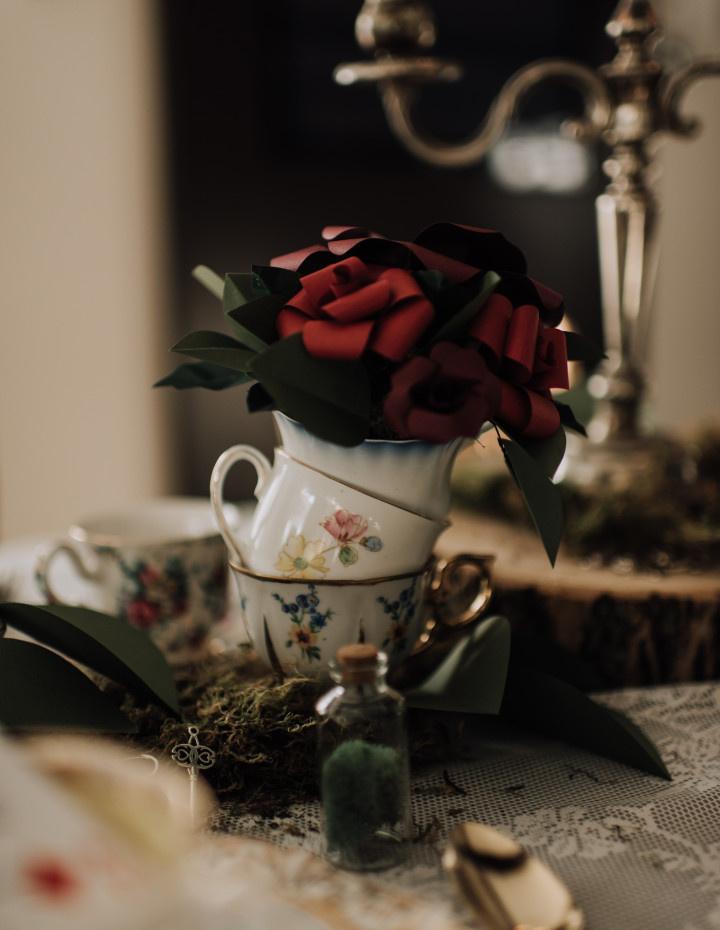 Croquet
Set up a croquet pitch so you and your guests can play the Queen of Hearts' favourite game. You get bonus points if you can find a set of mallets shaped like flamingos.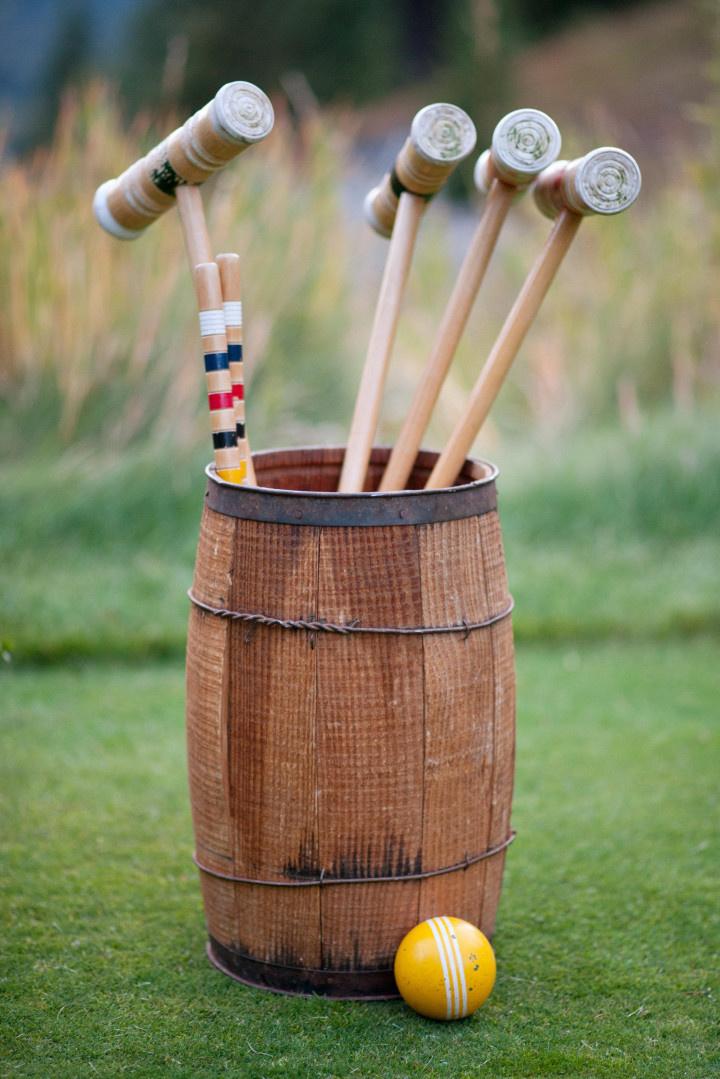 Writing desk
You may not be able to answer the question "why is a raven like a writing-desk?", but you can use one as decor at your wedding. It can even double as your welcome table, bar or dessert table.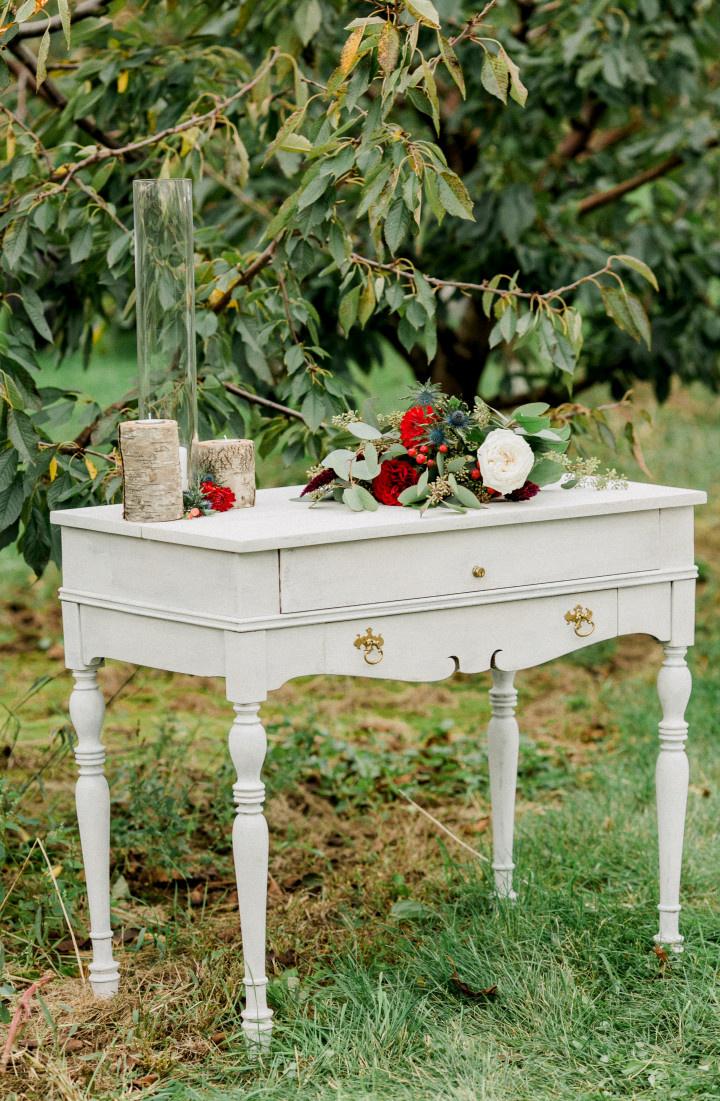 Storytelling cake
Ask your baker to use some of the book's iconic imagery to decorate your wedding cake. From pocket watches to tea cups to playing cards, you've got plenty to work with.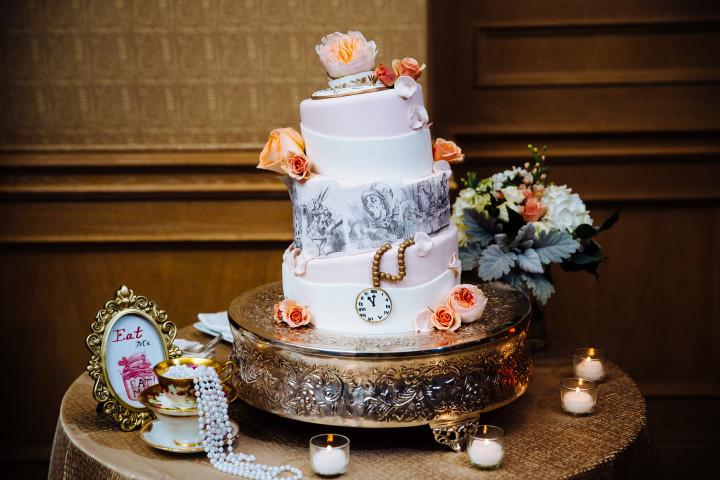 Tarts
Tarts play a huge role in the story, so why not serve some at your Alice in Wonderland-themed wedding? Just make sure no one steals them before dessert rolls around.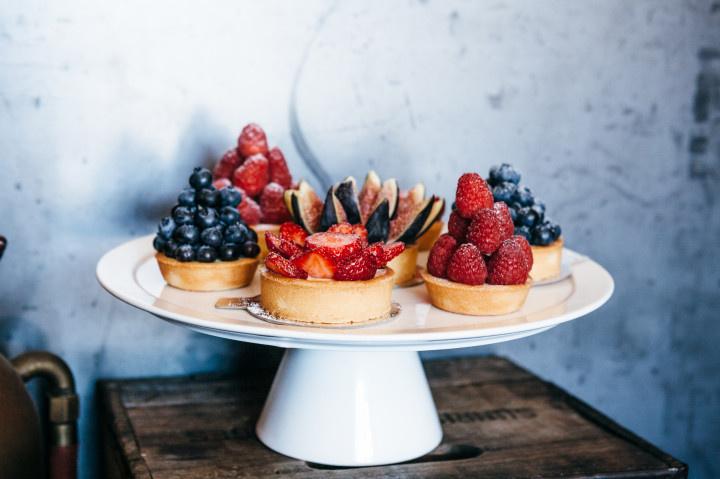 Drink Me wedding favours
Send your guests off with mini bottles of your favourite boozy beverages with 'Drink Me' labels.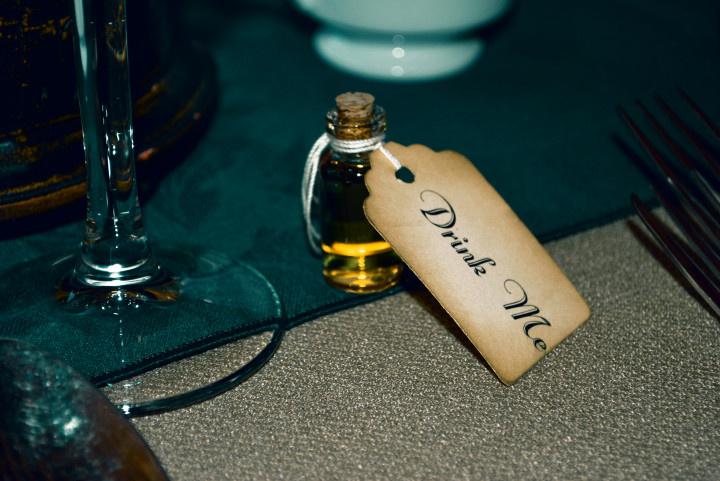 Find your dream team with WeddingWire's wedding venue and wedding vendor directories »