9 Signs You've Found the Perfect Wedding Venue
Think you've found the perfect wedding venue that ticks all the right boxes? Here's how you know that you've actually stumbled upon "the one".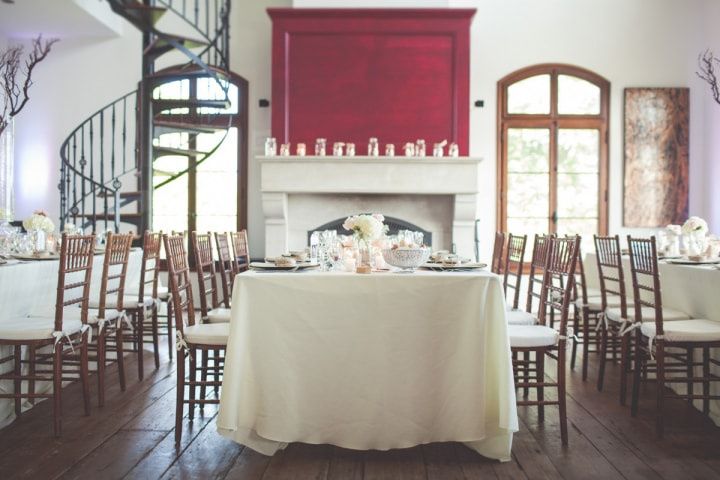 It can be tricky to find the perfect wedding venue that matches up with your vision. After scrolling through countless venue profiles and doing a handful of scouting missions IRL, you may think you've found the perfect spot for your big day - but hold your horses! Before you whip out your pen and start signing contracts, you'll want to make sure it actually is the one for you.
Here are the signs you've found your perfect wedding venue.
It's available on your wedding date
First thing's first, for a venue to be perfect it needs to be available on your wedding date. Even if everything else seems on point, it won't be much use to you if you can't host your wedding on the day you've planned for. Ask the venue coordinator about availability before you even schedule a visit, after all, there's no point lusting after something you can't have!
It's in your dream destination
By now you probably have a good idea of where you want to get married - not necessarily an exact location, but you know whether it's going to be Tulum or Toronto. If the wedding venue you're eyeing is in (or even close to) your dream destination, add it to the maybe pile. Keep in mind that you'll have to make plenty of compromises while wedding planning, and this shouldn't be one of them.
It fits into your budget
Obviously, the perfect wedding venue needs to work with your wedding budget. If it's going to eat up 90% of your funds - leaving you with only 10% to buy your outfits, flowers, food, decor and more - you'll need to reconsider. You don't want to end up eating ramen noodles for a year and taking out another mortgage on your home just so you could slow dance the night away in a dreamy ballroom!
Its capacity works with your guest list
You may not have your final headcount, but you have a rough idea of how many people will be attending your wedding. If you find a place that caps off at 100 but you've invited 150 people, that wedding venue is just not in the cards for you.
The reviews are top notch
Want to find out all the hot gossip on a potential wedding venue? Read what people have to say about it. Some couples may have had a very different experience than what they bargained for, and you'll want to know exactly what you're entering into before signing any contracts. If the venue has five stars and its reviews are sparkling, it's time to move forward.
You didn't have to learn to love it
You know what they say, "when you know, you know". You want your experience with your venue to be love at first sight, not love after four tours, wedding package amendments and a handful of promises about renovations. If your heart skipped a beat the moment you saw the venue, that's a good sign.
It matches up with your style
You may not have decided on the exact type of wedding venue you want, but you probably know what sort of vibe or wedding theme you're going for -– so that should be your compass. For example, if you're Pinterest and camera roll are filled with photos of ultra-modern bridalwear and decor, a city loft or trendy restaurant may be the perfect wedding venue for you.
The venue's staff is amazing
You want to be head over heels for the people you'll be working with. If the venue coordinator was able to answer all your questions without skipping a beat and seems like the kind of lady (or gent) you'd actually love to hang out with IRL, that's a pretty good sign. It means you'll have an open channel of communication during the planning process, which is a definite must.
You can envision where you'll take your wedding photos
If the moment you set foot in the venue - or even scrolled through photos of it - you scoped out the perfect spots to take your wedding photos, it's probably a solid option. While this shouldn't be the primary thing that sells you on a place, it should definitely play a role.
Find your perfect wedding venue on WeddingWire »