8 Things Your Wedding Vendor Squad Will Thank You For
From being honest with them to giving them the appreciation they deserve, here are a few things your vendors will love you for.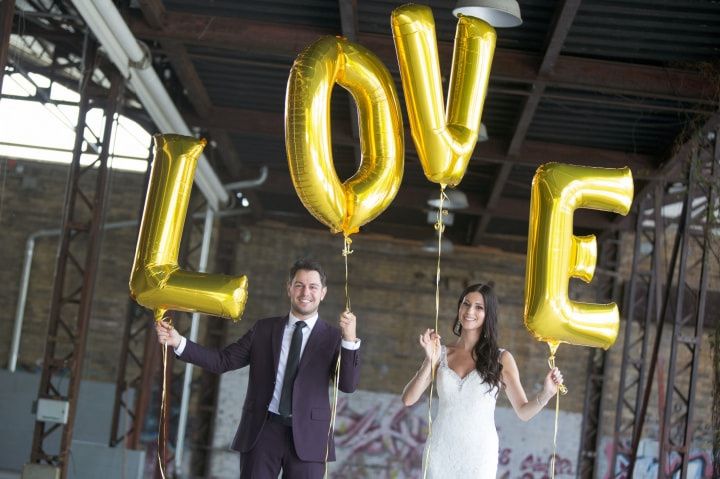 Your wedding vendor squad will be responsible for turning your wedding dreams into reality, so being on their good sides is a must. While putting down a deposit and showing them your Insta goals is a great start, there are a few other things you'll want to keep in mind when communicating with them. Following these tips will make your relationship with them stronger, so use them to your advantage!
Here are a few things your wedding vendor squad will thank you for.
Honesty
Don't beat around the bush when discussing your wedding plans. Your vendors need to know all the facts - your wedding budget, your timeline, your vision - the whole nine yards. Now's not the time to hold anything back, you hired them to do a job and they'll need all the nitty-gritty details to do it well.
Preparation
You wouldn't go into an important work presentation or meeting without doing a little bit of homework beforehand, would you? Well, the same rule applies to wedding planning. While you don't need to be an expert on everything from wedding dresses to bakeries to meet with vendors, you should know a thing or two before jumping in headfirst. At the very least you should have a vision, so start building up those Pinterest boards!
Trust
This probably isn't any of your vendors' first rodeo. Chances are, they've worked on dozens of weddings before yours, so they know exactly what they're doing. While giving your two cents is important you shouldn't try to micromanage every little thing - it'll only stress you and your vendors out. Put a little faith in your wedding vendor squad, trust me, it'll make everyone's job easier.
Punctuality
We've all been procrastinators at one point or another in our lives, but now's the time to kick that habit. Your wedding vendors are gonna need you to be punctual about important things like signing contracts and putting down deposits, so don't shove them in a drawer and wait until a later date to deal with them. Remember, you'll also need to give them details like your guest count and venue size in a timely manner so that they can get to planning.
Communication
Nothing's worse than working with someone who won't communicate with you. Make sure you are in constant communication with your wedding vendors so that you can troubleshoot if any problems arise. You'll probably want to go the extra mile and put them in contact with each other so that they can work together to coordinate things like deliveries, set up and breakdown.
Openness
You really don't want to spring anything on your vendors at the last second. While some surprises are fun, having your wedding planner find out that your mother and father don't exactly get along on the day of your wedding probably won't end well. Let each vendor know everything that may affect their job so that they can plan ahead.
TLC
While you've probably put a lot of effort into making your guests feel welcome and comfortable, you may not have considered your wedding vendors. They're putting in a lot of hard work to ensure that your big day goes off without a hitch, so make sure they feel valued. Make sure they have access to water bottles and food from your caterer and, if they're going above and beyond, tip 'em at the end of the night.
Appreciation
Saying thank you goes a long way. Everyone in your squad should be congratulated for a job well done when your reception comes to a close. Want to go the extra mile? Give them a review (we have entire sections for those on the site!) so that they can get even more business!
Stay organized with WeddingWire's FREE wedding planning tools »