8 Reasons to Extend Your Engagement
There's no need to race to the altar, lengthening your engagement has plenty of perks. Here are just a few reasons to consider doing it.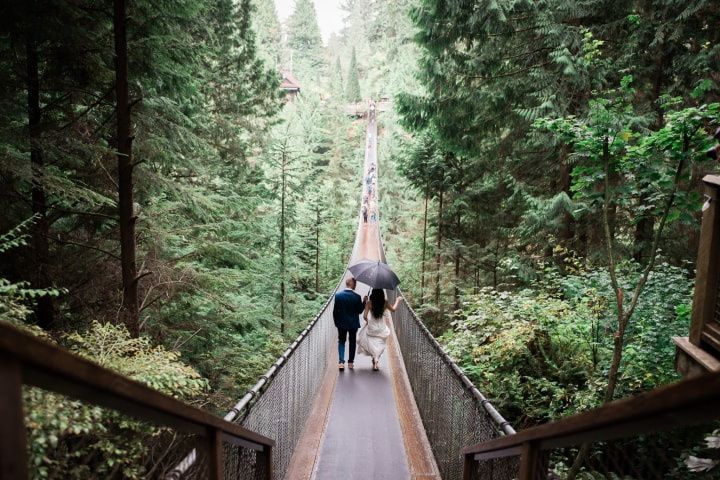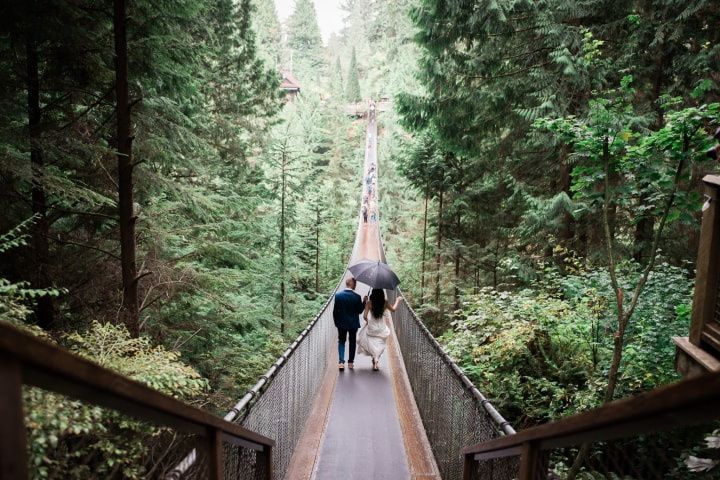 I get it, you've got a sparkly new engagement ring and you're raring to go. You've got your Pinterest boards started, your wedding website up and running, heck, maybe you've even picked out your bridal bouquet. Well, hold your horses! Rushing to the altar may seem like the way to go, but there are so many benefits that come with a longer engagement. From less stress to more time for pre-wedding parties, these are just a few of the advantages.
Here are a few reasons for extending your engagement.
You'll have more time to save up
There's no ifs, ands or buts about it, weddings are expensive. Lengthening the gap between your proposal and your big day will give you more time to budget and save for the things you really want at your wedding, like stunning bouquets and awesome outfits.
You'll be able to land your dream destination (and date!)
Have you got a particularly popular place in mind for your nuptials? Well, you'll be in some seriously hot water if your wedding is a mere few months away. Chances are your dream date was snatched up months ago by another happy couple. However, if you're looking a bit farther into the future - say, a year or two in advance - its calendar will probably be pretty open.
You'll snag the best vendors
When it comes to wedding vendors, finding the perfect ones can be tough. If you're looking to hire the cream of the crop - you know, the ones that your married friends rave about and have gotten stellar ratings online - you're going to have to act fast. In fact, ones who are in high demand probably have their schedules packed for a solid year or so. You know who that doesn't affect? You! If you're hiring your vendors way in advance you may be met with a handful of declines, but for the most part you'll have your pick of the litter.
You'll be able to give your wedding that extra TLC
Since you won't be racing the clock, you'll be able to spend a good chunk of time on every aspect of your wedding. Can't decide on your colour scheme? Stuck between an amazing barn venue and city loft in the heart of Toronto? No need to rush, you've got time to figure it all out.
You'll be able take breathers in between pre-wedding parties
If you've only got a few months between your engagement and your big day, you'll have to cram events like your engagement party, bridal shower, bachelorette/bachelor party and rehearsal dinner into a very short space of time (which can be pretty exhausting). Want to give each soiree its time to shine and save yourself from a solid week of champagne popping and party going? Extending your engagement is the way to go.
Your wedding outfit will be perfect
Saying yes to a dress can be tough. When you add in the extra pressure of a tight timeline, you may get hasty and settle for one that isn't perfect, leaving you feeling more like a Michelle than a Beyoncé on your wedding day. Taking the extra time will allow you to hunt down the best frock for you and get it tailored to perfection. Who doesn't want that?
More of your invitees will be able to attend
Whether it's due to a lack of vacation days or other social commitments, not everyone has the ability to take off time a month or two in advance. Fortunately for you, your guests will have plenty of time to sort out their schedules because you'll be sending out your save the dates waaaay before your big day.
You'll be much less stressed
Wedding planning is typically mentally, physically and emotionally taxing - but yours doesn't have to be. Since you're taking your sweet time you'll be able to bask in every moment, enjoying the process instead of dreading it.
Stay organized with WeddingWire's FREE wedding planning tools »