6 Things that Change Once You Get Engaged
Just said yes? Congratulations! Here are a few of the big changes that are about to go down in your life!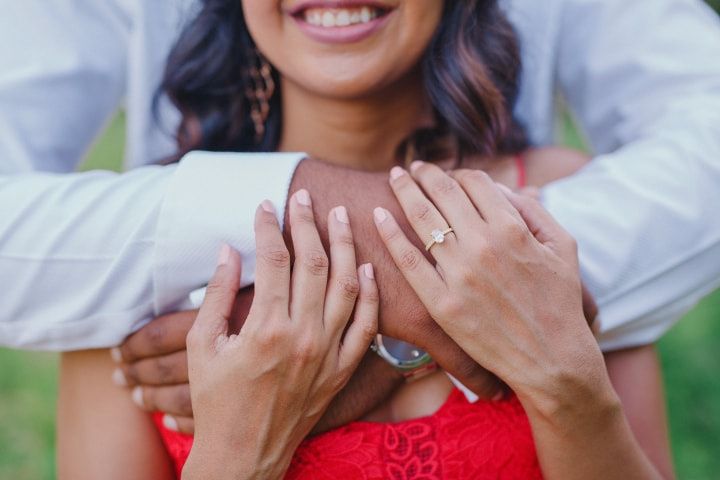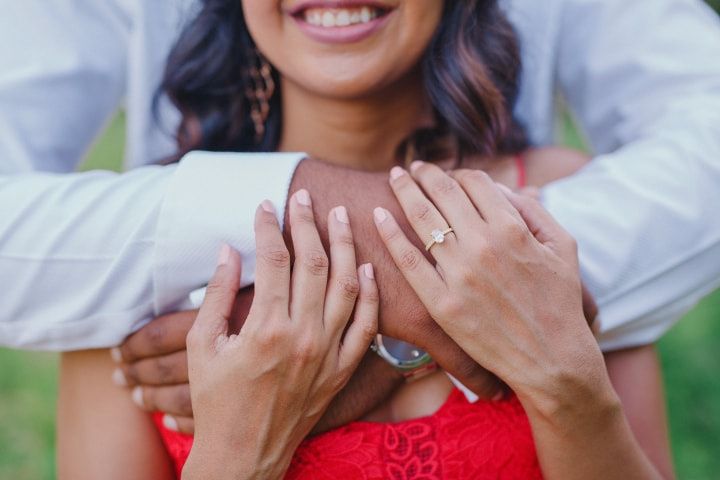 Congratulations! You're engaged. While you may not feel any different just yet, a few monumental changes are about to go down in your life. Before you start stressing out, these aren't bad changes - a lot of them are tons of fun! From showing off your new sparkling engagement ring to divvying up family time on holidays, these are a few of the things you'll have to adapt to as a newly minted fiancé(e).
Here are a few things that change once you get engaged.
Everyone's eyes will be on your left hand
Seriously, you could probably show up to the bar in a sweatsuit and nobody would notice. Why? Because they'll be too busy ogling that rock on your ring finger! You may want to book an appointment at your local nail salon because everyone is going to have their eyes glued to your left hand.
You won't have to stress about splitting the bill
If you and your S.O. like to go all out on date nights you're probably used to racking up a pretty substantial bill. But who pays? Out of courtesy, many couples will split the bill down the middle or only pay for what they ordered. But, good news, you can throw that out the window now! If the two of you are going to be sharing assets, it really doesn't matter who throws down their credit card - "yours" and "mine" will be turning into "ours" in a mere few months.
You get to use the word fiancé(e) - a lot!
For some reason the word fiancé(e) sounds so much better than boyfriend or girlfriend. Take advantage of throwing it into conversation while you can, the lucky guy or gal in question will become your husband or wife soon enough!
Time flies
Time begins to fly after your engagement, so be prepared. You'll be wrapped up in the wonderful world of wedding planning for the next few months, and juggling your job along with the extra appointments, tastings and meetings will really fill your schedule. Even though it's tough, try to take a step back every now and again to bask in your engagement, after all, it only happens once!
You'll get a ton of questions
Everybody is going to be curious about your proposal, your engagement and the plans for your wedding, so expect to be bombarded with emails, texts and phone calls in the upcoming months. Remember that while it's fun to share a few of the details, you'll definitely want to save a couple of surprises for your big day.
Holidays can get tricky
Everyone wants to spend the holidays with their families, but now that you're engaged you're going to have to make a few compromises. Sure, you may have done this a few times over the course of your relationship, but now it's actually mandatory. If your parents and soon-to-be in-laws live in different cities or provinces you'll have to spread things out to share the love equally. Tip: if your two families get along or are already pals, maybe even try to bring everyone together at your place for the major holidays - the more the merrier, right?