5 Ways to Serve Burgers at Your Wedding
Looking for the perfect dish to add to your wedding menu? Why not turn to the humble hamburger for help?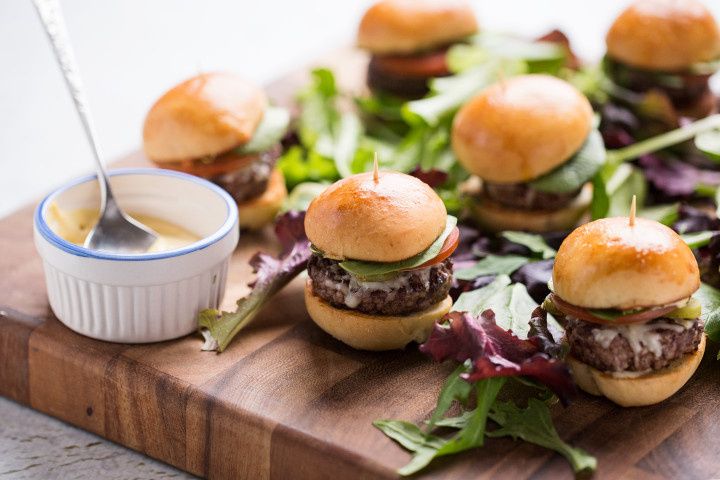 Burgers may not seem like the most gourmet dish to add to your wedding menu, but you can turn them from drab to fab with just a few simple adjustments. Whether you're looking for the perfect hors d'oeuvres for your cocktail hour, an amazing food station idea or something for your post-wedding brunch, burgers have got your back. Instead of heading to your nearest A&W or Harvey's, get creative with how you craft them.
Here are a few ways to serve burgers at your wedding.
As hors d'oeuvres
Everybody loves an itty bitty burger. Have your wedding caterer whip up some sliders to serve at your cocktail hour. These are sure to keep your guests fuelled until dinner rolls around.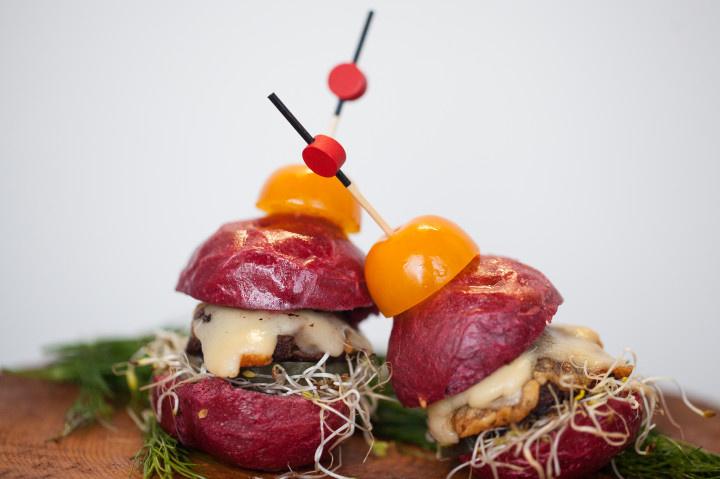 As a main course
Forget about plain old ketchup and mustard clad burgers, serve your guests some seriously gourmet eats at your reception. Try topping them with ritzy extras like foie gras, goat cheese, arugula and pesto (no Heinz here, folks). Don't forget to add veggie burgers to your menu so that your plant-based guests can get in on the action, too.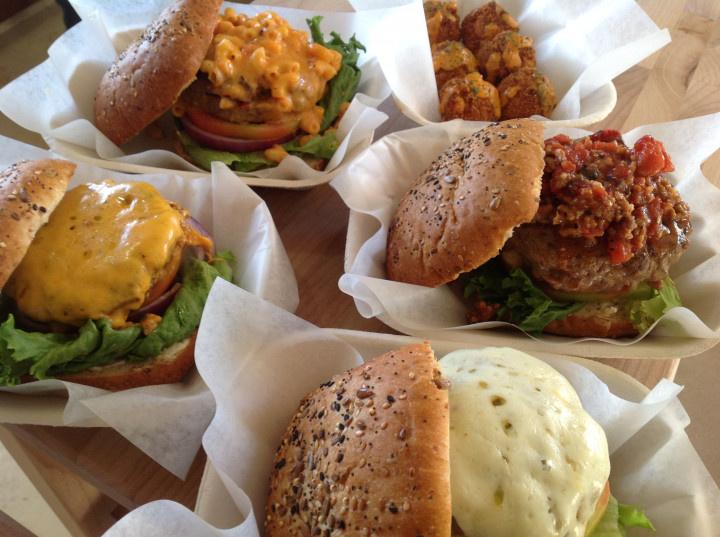 As a dessert
That's right! Burgers can be transformed from savoury to sweet by making just a few tweaks. The first thing you'll want to do is ditch the meat patty. Replace it for something a touch more decadent, like ice cream or a brownie. Swap the buns for a donut, brioche or a sweeter type of bread than a sesame seed bun and finish things off with chocolate sauce, sprinkles and other fun fixings.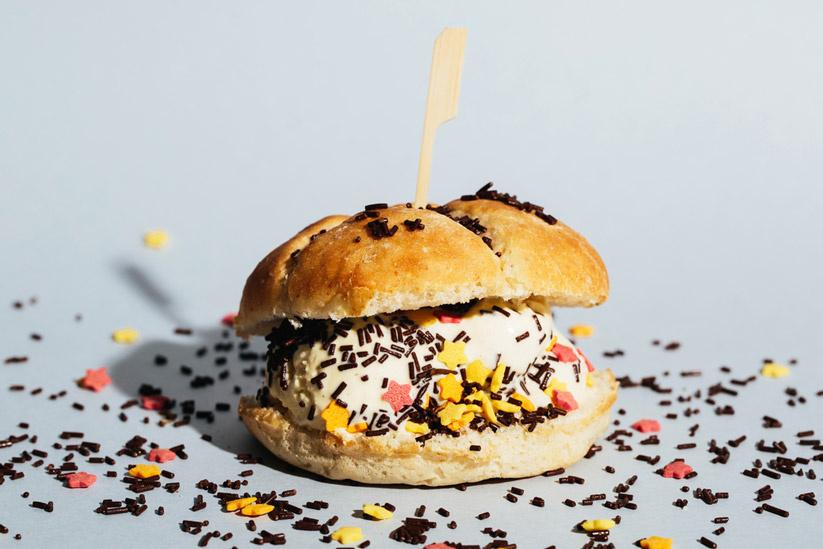 As a late night snack
Just about everyone has rolled through a drive-thru in the wee hours of the morning and ordered a burger, so this is a tried and true late night snack option. If you really want to impress your guests, try serving a trendier version, like ramen burgers.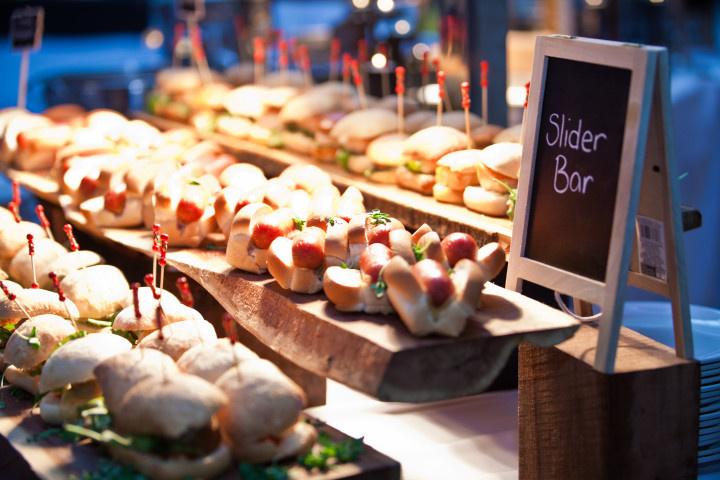 At your post-wedding brunch
While McMuffin-esque sammies are undoubtedly awesome, why not kick things up a notch for your post-wedding brunch? Breakfast burgers are a little more substantial thanks to the addition of the beef patty and are probably just what your guests need after a late night of partying. Take them to the next level with breakfast staples like eggs and bacon and serve them between two waffles or on a brioche bun.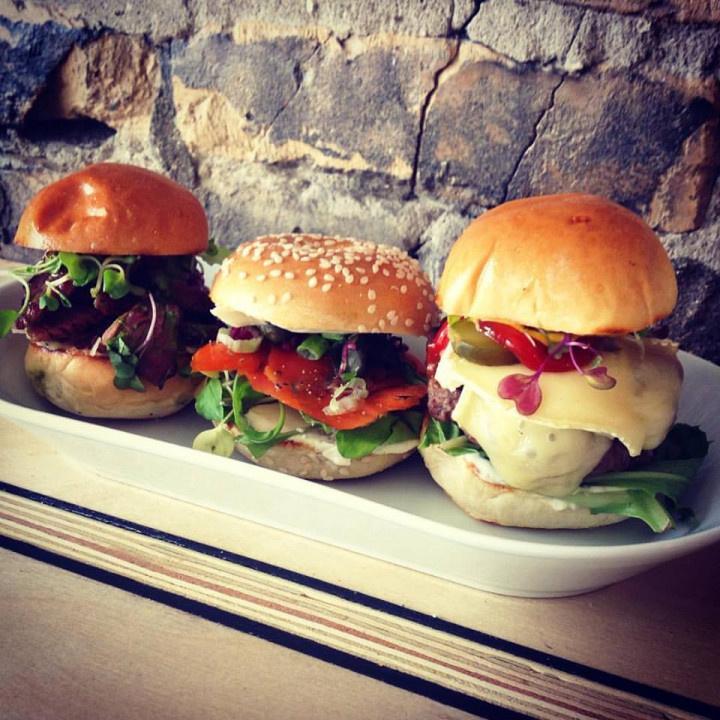 Find your wedding caterer on WeddingWire »