How to Plan Your Wedding Without Leaving Kensington Market
Ready to start hunting down vendors and finding favours? You don't even need to leave the streets of Kensington to get the job done.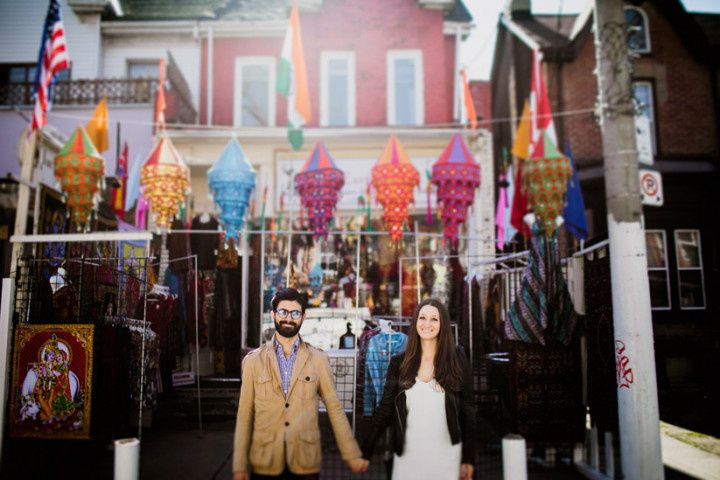 Kensington Market is known for its killer thrift stores, amazing cheap eats and eclectic mix of patrons. You've probably never considered it a wedding hot spot, but trust me, this small but mighty neighbourhood (almost) has it all. Unfortunately, it isn't equipped with many wedding-friendly venues, but it does have vintage dresses up for grabs, amazing photoshoot backdrops to take advantage of and a few other gems worth looking into.
Here's how to plan the ultimate Kensington Market wedding.
Dress: Courage My Love (14 Kensington Avenue)
Unless you catch an extremely lucky break, you won't find any Pronovias or Ines Di Santo dresses in Kensington. The neighbourhood caters to non-traditional brides, so if you like the idea of swapping in ivory tulle for, say, a retro number, you may just hit the jackpot. The streets are lined with amazing thrift shops, but I suggest making Courage My Love your first stop. The store is filled with amazing finds in both the  jewellery and clothing department (including vintage bridal gowns).
Suit: Model Citizen (279 Augusta Avenue)
Model Citizen is the perfect mix of casual and upscale, giving grooms a range of styles to choose from for their wedding ensembles. Want to embrace an effortless, casual vibe? Treat yourself to a new pair of Levi's and a jacket. In the market for something a bit more dapper? Go for a swanky suit and a printed tie from Pomp and Ceremony.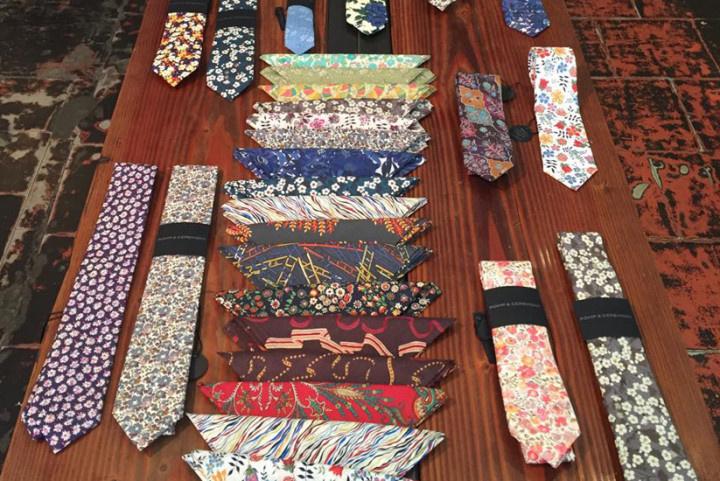 Stationery: Kid Icarus (205 Augusta Avenue)
Kid Icarus is one of the city's most beloved paper goods shops - so naturally, this is where you'd go in Kensington to get your wedding stationery taken care of. The shop can handle everything from design to assembly, so you won't have to worry about spending your days stuffing envelopes. Bonus: they can also create a custom rubber stamp with your monogram, so you can stamp your initials on place cards, napkins and every other blank surface.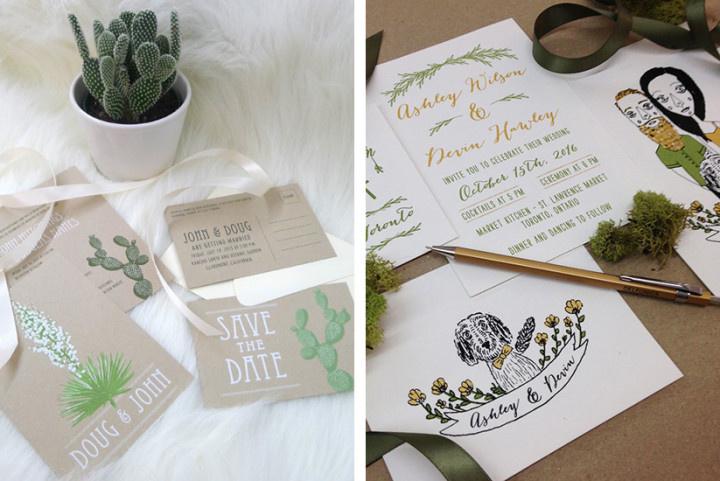 Flowers: WilBe Bloomin (160 Baldwin Street)
Now it's time to tackle flowers. WilBe Bloomin' can take care of all your floral needs, from elaborate centerpieces to your bridal bouquet. Whether you're looking to brighten yours up with sunflowers and other brightly coloured blooms or keep things sleek and simple with monochromatic rose arrangements, the florists here have got your back.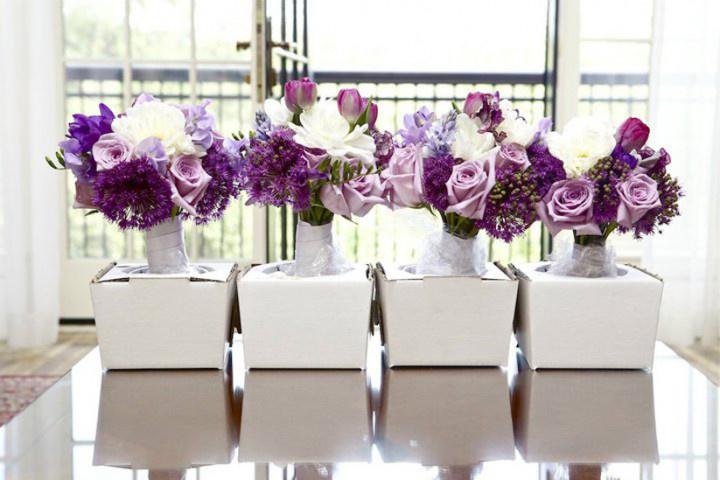 Cake: Sweet Hart Kitchen (68 Wales Avenue)
Kensington has plenty of drool-worthy desserts up for grabs thanks to its eclectic roster of eateries (seriously, you can find everything from churros to vegan pop tarts on its streets). If you're looking for something unique, I suggest visiting one of the neighbourhood's newest residents, Sweet Hart Kitchen. The shop crafts raw, vegan cakes with premium, natural ingredients. Don't worry, you won't be stumbling on any weird flavours like spirulina or maca root - they offer all the tried and true favourites, like cookie dough, tiramisu, chocolate hazelnut and coconut lime.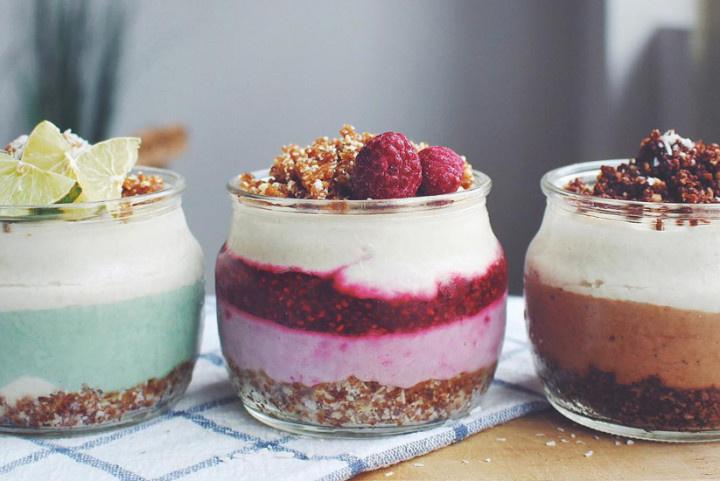 Catering: The Dirty Bird (79 Kensington Avenue)
Are you a fan of trendy eats? Well, The Dirty Bird will be right up your alley. The shop serves up chicken and waffles alongside killer sides like potato salad, coleslaw and baked beans. Sure, it's a little bit indulgent, but that's what weddings are for. Pro tip: you may want to have some bibs on hand for your guests - this meal can get a little messy.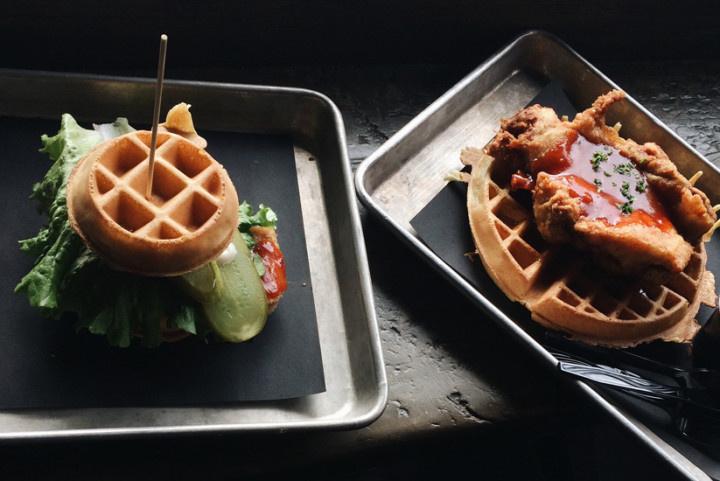 Rehearsal Dinner: Grey Gardens (199 Augusta Avenue)
Right across the street from Bellevue Square Park you'll find Jen Agg's latest venture, Grey Gardens. The uber-chic eatery may look a little out of place in the company of spots like Cosmic Treats and Exile, but that only adds to its charm. On the menu you'll find dishes like ravioli stuffed with sweet potato and black truffle, dry-aged New York strip with onions and lamb with fava beans and feta. It also boasts an extremely impressive wine list, for all you vino-lovers. The private dining room can seat 8-14 guests, so only invite your nearest and dearest.
Favours: Cocktail Emporium (20 Kensington Avenue)
Want to give your guests boozy gifts as wedding favours? Cocktail Emporium is where to go. From adorable pineapple shot glasses to apothecary bitters, this place has got it all. You may have to package them yourself, but it's totally worth it.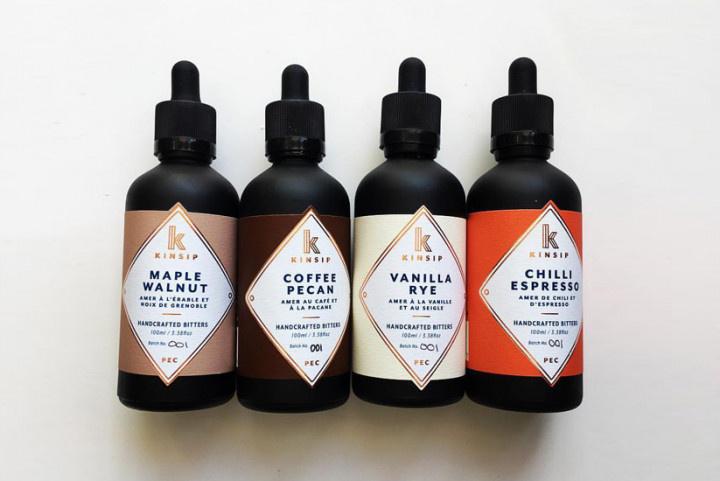 Photoshoot: The streets!
Kensington is the most vibrant wedding photoshoot backdrop you could ever ask for. We suggest making use of all of it - from the unique boutique storefronts to the graffiti-clad walls.