How to Plan Your Wedding Hair and Makeup Session
Ready to get down to business and start planning the wedding hair and makeup session for your big day? Here's everything you need to sort out.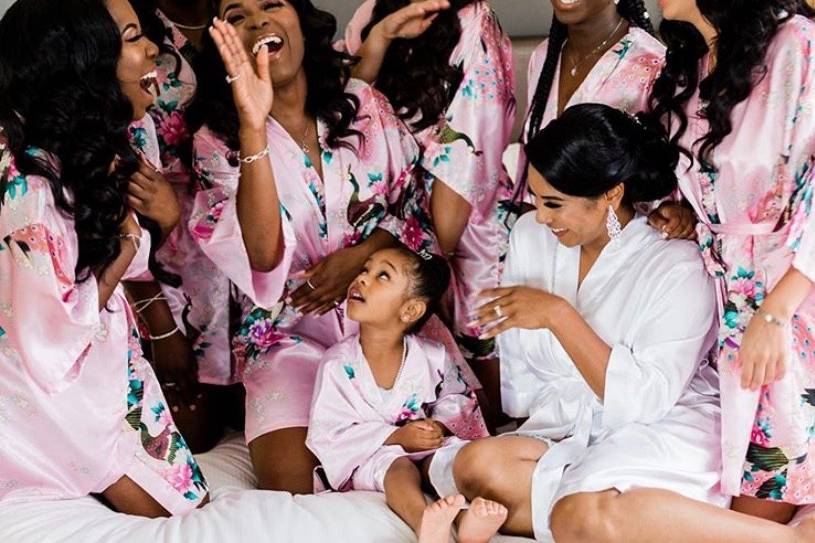 Your job isn't finished once you've found the perfect wedding hair stylist and makeup artist! You still need to sort out the fine details of your glam session. From figuring out just how long it will take to beautify every member of your bridal party (including yourself) to writing out an itinerary, this is everything you need to have prepared before your big day arrives.
Here's how to plan your wedding hair and makeup session.
Know who's paying for what
Before your big day arrives, you'll want to talk money with your bridal party. Of course, you'll be footing the bill for your own glam, but many brides offer to pay for their bridesmaids' wedding hair and makeup, too. If that's not in your budget, don't stress - you can ask your leading ladies if they're willing to DIY their looks or pay for their own hair and makeup. P.S. if you go the DIY route, consider asking a particularly talented member of your squad to take care of the rest of your group so that novices aren't stuck trying to nail their liquid eyeliner.
Prep your party
You'll want to let your bridesmaids know what's expected of them at your hair and makeup session. Should they come with their hair unwashed? Should they be rocking lash extensions? Do they need to bring their own supplies? This info is essential and making it known will guarantee your glam session goes off without a hitch.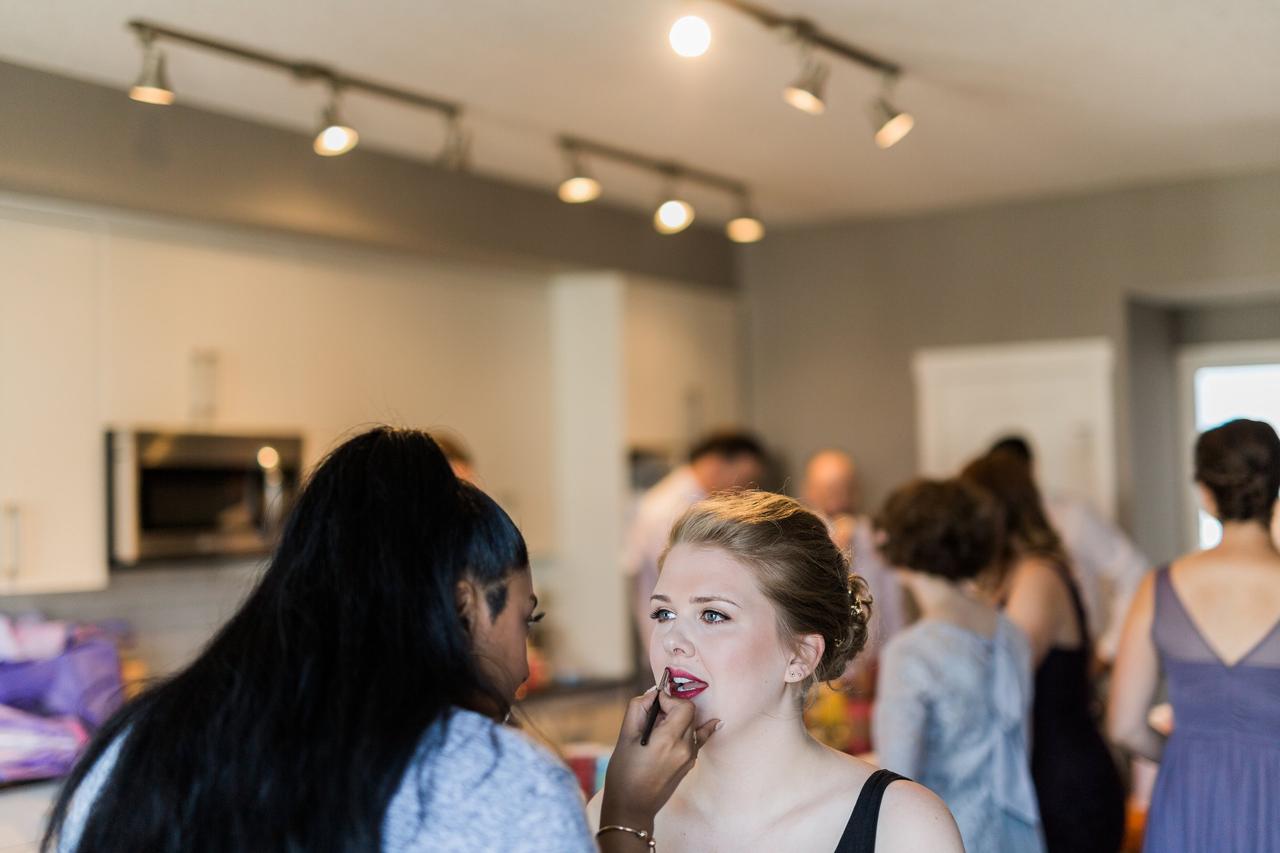 Think about how many artists you'll need
Of course, you've probably been through a few trials with your own wedding hair stylist and makeup artist, but, if you've got an extra-large wedding party, they probably won't have time to do your bridesmaids' looks, too. Think about hiring additional stylists and artists to take care of your ladies so that no one feels rushed and your glam team can give you their full and undivided attention.
Figure out how long each person's look will take
You'll want to time your trial bridal hair and wedding makeup appointments so that you know just how long it'll take you to prep you for your walk down the aisle. Also, it's a good idea to estimate how long each of your bridesmaids' looks will take based on what they're having done. For example, a person with long hair should see a hairstylist before someone with a pixie cut as their look is guaranteed to eat up more time.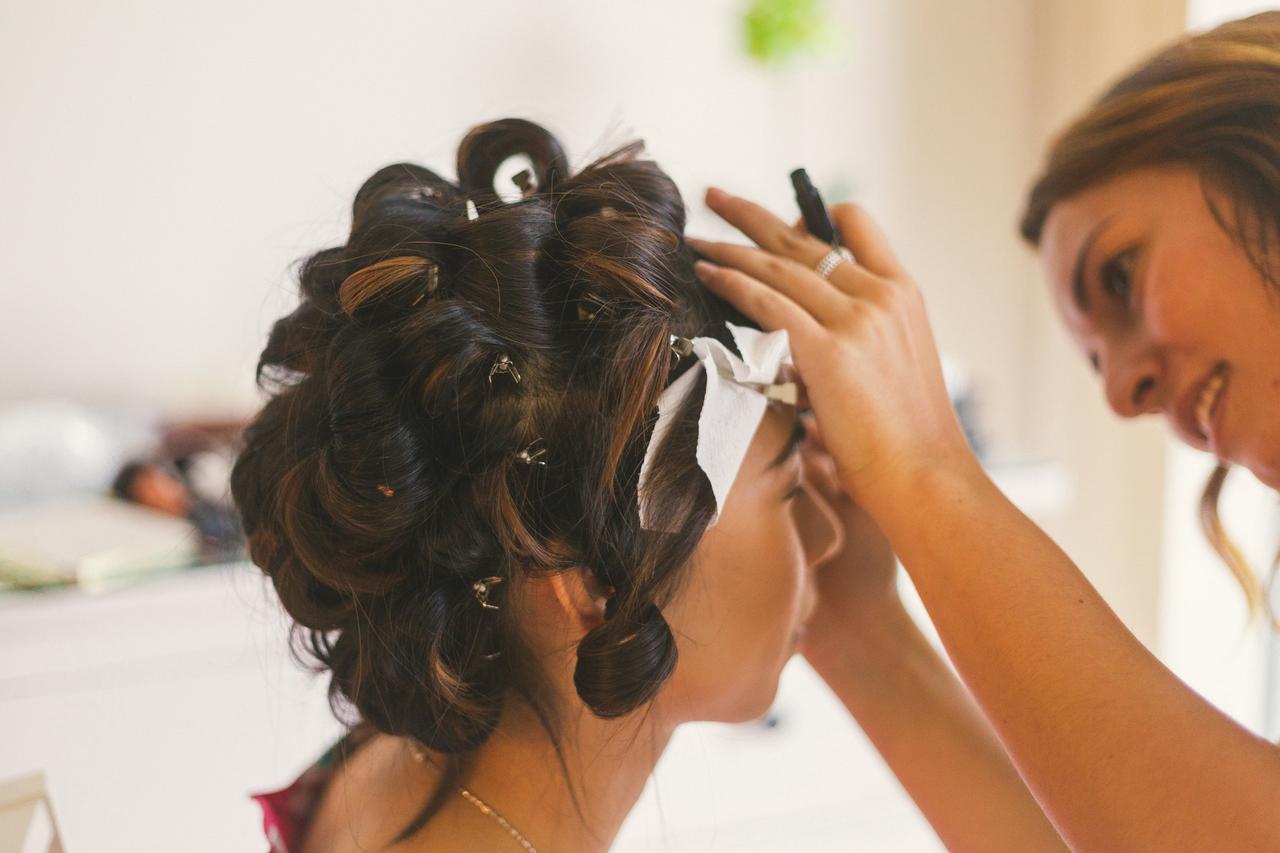 Create a schedule
You'll want to write out a firm schedule and ask your wedding hair and makeup artists to stick to it. Send it to everyone in your bridal party so that everyone is in the know and arrives on time. You don't want to be late to the altar because you didn't allocate your time appropriately.
Find your wedding hair stylist and makeup artist on WeddingWire »