7 Wedding Details You Should Stop Stressing About
Wedding planning causes stress, we all know that, but there are a few details that really shouldn't get under your skin.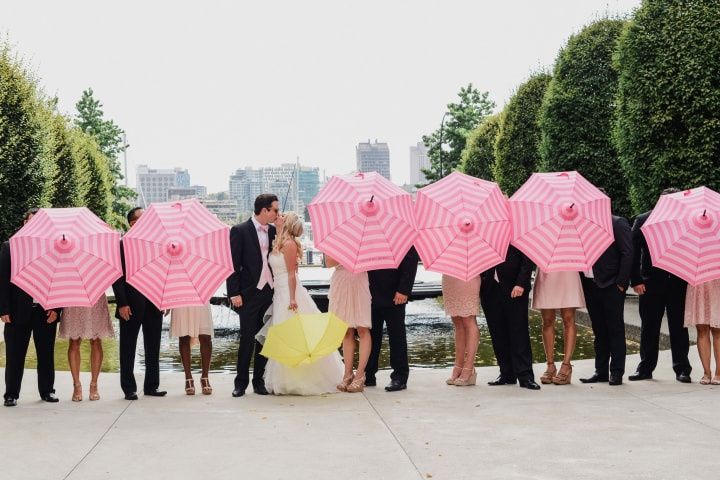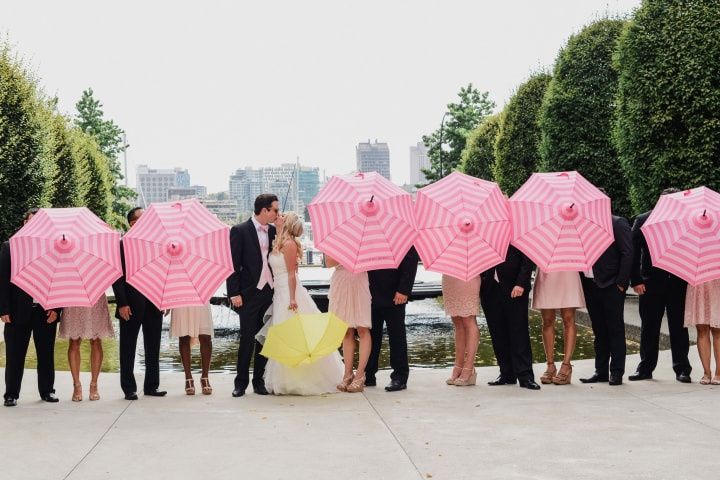 I get it, your wedding is your baby, so it's hard not to worry about every little wedding detail. However, you're going to have to try your darndest to be a bit lenient in some instances. Yes, you're allowed to freak out if a vendor cancels at the last minute, but you shouldn't let tiny fumbles get to you. When you're faced with any of these problems, take a couple of deep breaths and try your best to reduce stress, relax and move on
Here are a few wedding details you should stop stressing about.
The colour coordination
Yes, the elements of your wedding should probably be tied together in some way, shape or form, but you don't have to go crazy about your colour scheme. If your tablecloths are one shade darker than the flowers in your wedding bouquet, don't fret, nobody will notice this wedding detail (okay, maybe you will, but nobody else). Prancing around your venue with a PANTONE swatch in hand is bound to move you into bridezilla or groomzilla territory, so try to be a bit flexible.
The bridesmaid to groomsmen ratio
It's seriously NBD if you and your S.O. don't have the same number of people by your sides on your wedding day. If you've got three best friends and they've got four, you don't need to hunt down another person just to make things even (so, stop scrolling through your phone and pondering whether you should hit up your old university roommate). Your processional and recessional will hold up just fine even if the digits are different.
The little wedding details
While you may zero in on every single wedding detail, you can rest assured that your guests will not. Instead of stressing over which font to use on your monogrammed coasters or whether you should have wrapped your wedding favours in cellophane instead of tissue paper, take a step back and think about the big picture - that's what your guests will see.
The weather
Mother Nature is a fickle friend who can act up at the most inconvenient of times. If the forecast starts calling for rain or snow on your big day, don't let it get you down. You've probably already got a tent and all the necessary supplies for your "Plan B" ready to go. Breathe it out and let the chips fall where they may.
The guests' behaviour
You can't control what other people do, so it's best to just roll with the punches. Yes, if your aunt has had one too many glasses of chardonnay you can politely instruct the bartender to cut her off, but don't try to micro-manage every single guest. Even if there are one or two slip ups it won't ruin your big day. In fact, a humorous misstep might make the evening even more memorable.
The playlist
If you've hired a good DJ or band, your playlist should be on point all evening long. Provide them with a list of must play songs (and a list of ones you really do not want to be played) to ensure everything goes off without a hitch. If all else fails, we've figured everything out for you, from your cocktail hour playlist to your last dance song.
The timeline
While you shouldn't completely throw caution to the wind when it comes to your wedding reception timeline, don't let it stress you out on your big day. Make sure your venue coordinator and/or wedding planner has the itinerary well before the wedding so that they can bear the burden while you roll with the punches. It's your day and you should be enjoying it, not watching the clock.
Stay organized with WeddingWire's FREE wedding planning tools »