5 Ways to Serve Tacos at Your Wedding
Tacos may not be a "traditional wedding food", but they sure are delicious. Here are a few of our favourite way to serve 'em.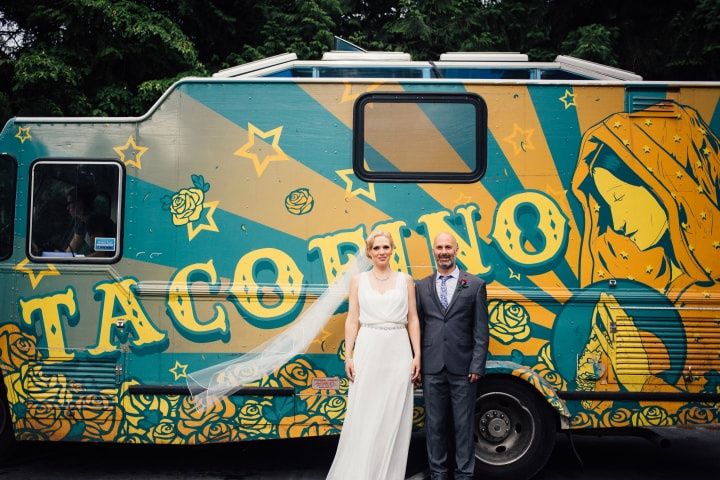 Even if your wedding doesn't fall on Taco Tuesday, there's no reason not to enjoy everyone's favourite Mexican street eat on your big day. They can be miniaturized for cocktail hour, turned into a dessert for a post-dinner treat and even made into a breakfast food. So, use your imagination and start hatching some plans with your caterer.
Here are a few ways to serve tacos at your wedding.
As hors d'oeuvres
Tacos come in all shapes and sizes! Instead of serving fancy little crostinis and cakes at your cocktail hour, offer up an array of bite-sized baby tacos filled with meat and veggies. Want to add a few sweet options into the mix? Make mini pancake taco shells, stuff 'em with fruit and, instead of salsa, drizzle some Nutella over top. Your guests will devour them within minutes - guaranteed.

As a main course
The main course is where tacos can really shine. Make your wedding reception one big fiesta by adding in a DIY taco station complete with all the fixings. You'll want a healthy selection of meat and veggies, corn and flour tortillas, plenty of cheese and a bevvy of sauces, salsas and spreads to layer on top.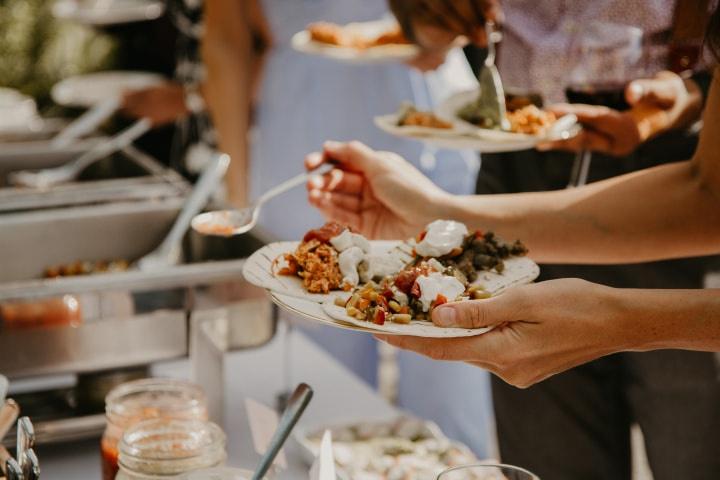 As a dessert
Ice cream tacos are almost as popular as smoothie bowls and souped-up burgers on Instagram, so naturally, they deserve a spot on any true foodie's dessert display. They're much more interesting than your average ice cream cone but will still keep your guests cool.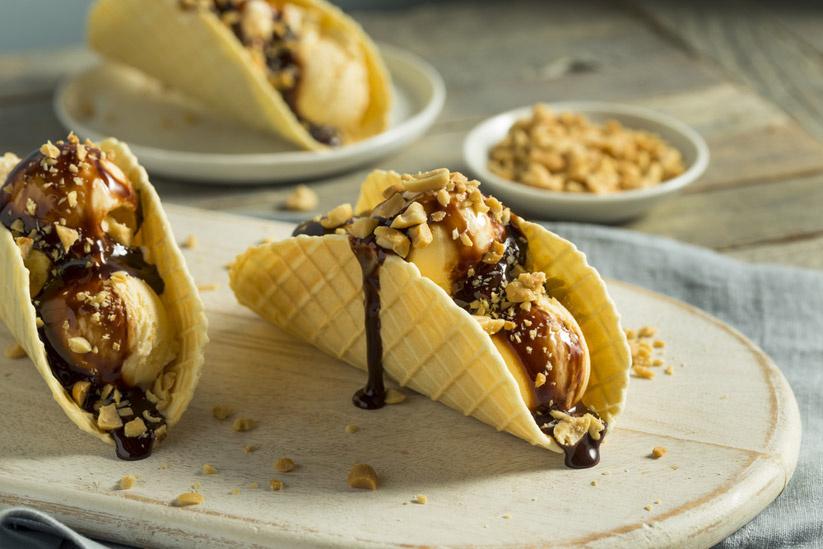 As a late night snack
If you want your guests to party all night long, late night snacks are a must. While the idea of a DIY taco bar might sound fun, it can get pretty messy after your guests have had a few drinks. We recommend leaving assembly up to your caterer so that things don't get too out of hand. Pro tip: if your city has a local taco truck, see if you can hire it for your reception (most do private event catering), they're super on-trend right now.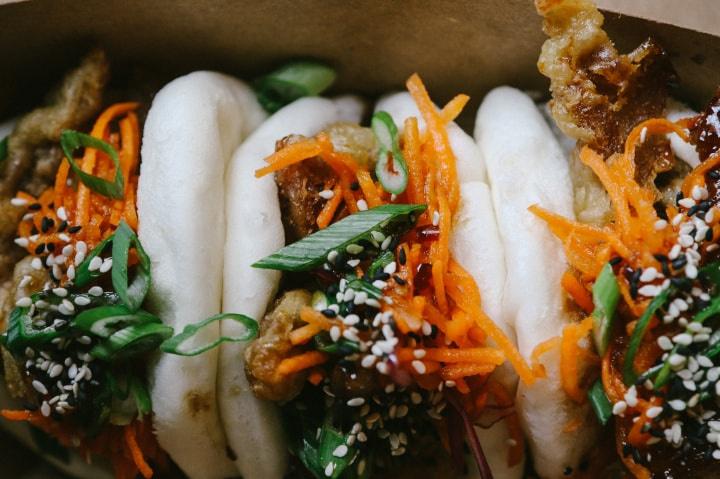 At your post-wedding brunch
Forget about stuffing your tacos with carne asada and grilled veggies - fill them with huevos rancheros, instead! Ask your caterer to prep fixings like eggs, bacon, hash browns along with a few more traditional eats so that your guests can craft their dream breakfast plates.