5 Ways to Amp up Your Wedding Aisle
Want to make your wedding aisle even more amazing? Consider adding a few of these decorations for your ceremony.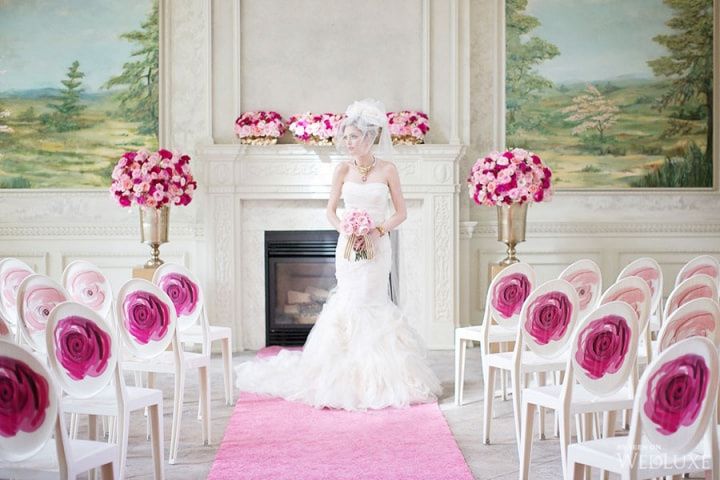 Not all wedding aisles are made equal. Instead of throwing on an ivory runner and calling it a day, we suggest getting a bit creative. A few aisle markers, your monogram and some flower petals can really make a huge difference, so take advantage of all the bells and whistles you can. Here are a few of our favourite props make your ceremony runway pop.
Here are a few ways to amp up your aisle.
Find a runner that fits your theme
Your runner is the biggest decor component of your wedding aisle, so you'll probably want to tackle it first. While plain white linens and red carpets look undeniably elegant, don't be afraid to flex your creative muscles. Play around with patterns, colours and textures to find something unique that fits your wedding vision. Note: you don't want your runner to steal your limelight, so be mindful when choosing!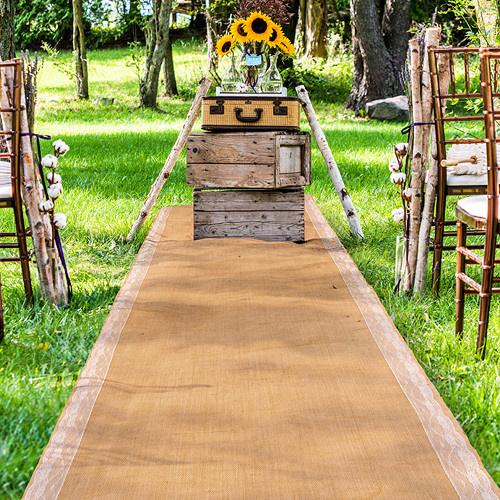 Add wedding aisle markers
Wedding aisle markers may be small, but they can pack a huge punch. From classic floral bouquets to beachy additions like starfish, there are plenty of options at your disposal. Don't be afraid to go off the beaten trail, you can really have fun with these.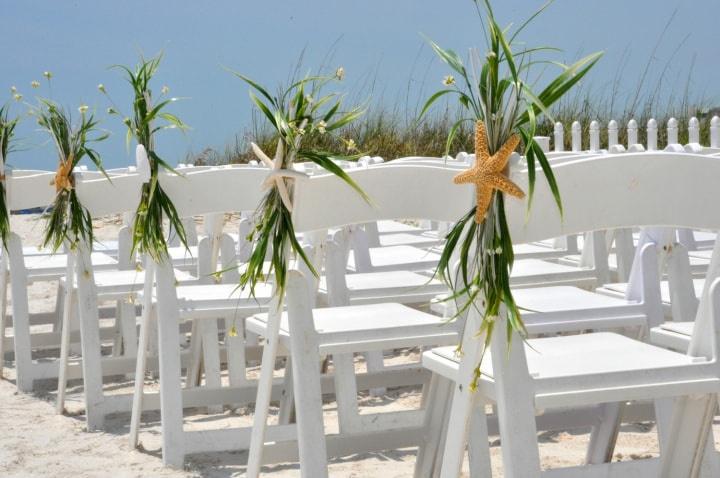 Put your florist to work
It's time to call up your florist and add a few petals to your order! You can either go all out and use them to accent your runner or go the extra mile and craft your runner out of them. If you're in the market for something a bit more innovative and unexpected, you can skip the blooms and use sparkles or confetti in their place (good news, both these options are pretty inexpensive).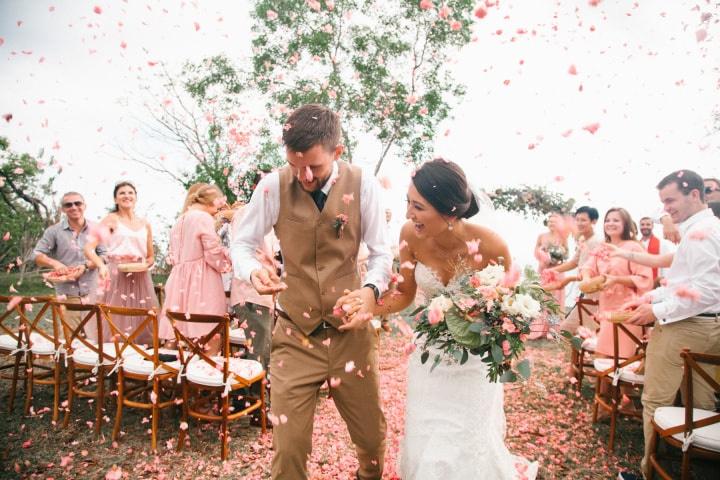 Stamp it with your monogram
You probably spent a lot of time working to get your monogram just right, so why not use it as a main feature of your wedding aisle? If you've got room in your budget, you can get it printed right on your aisle runner or a backdrop. Trying to be a bit thriftier? Shine your monogram onto your aisle with gobo lighting or arrange petals, shells and other decorations in its shape.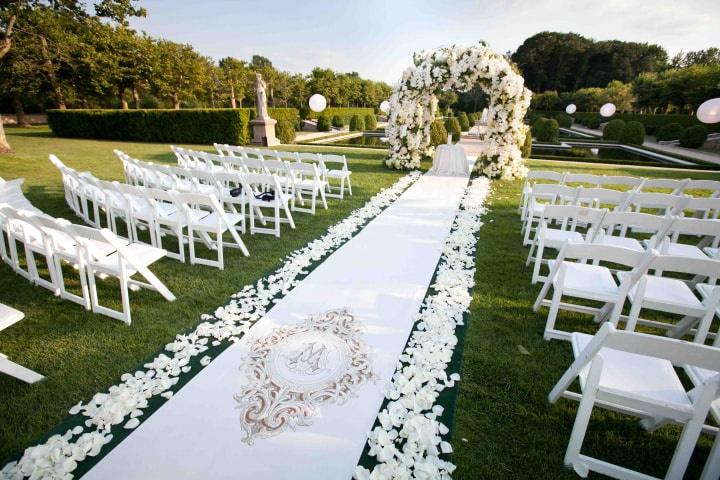 Illuminate it
You don't have to go all out and illuminate your wedding aisle with a spotlight, but using light to draw attention to your runway is a great idea. We love the idea of adding a few strings of fairy lights, tiki torches, lanterns or candles to the edges of your aisle runner make it extra festive.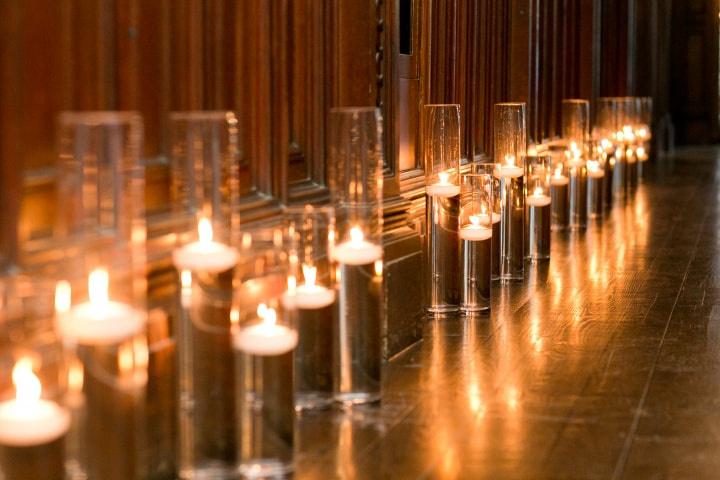 Find wedding planners and wedding flowers on WeddingWire »