23 Signs You Need to Take a Break from Wedding Planning
These are telltale signs that you're headed for a bridal breakdown, so it may be time to pump the brakes on planning.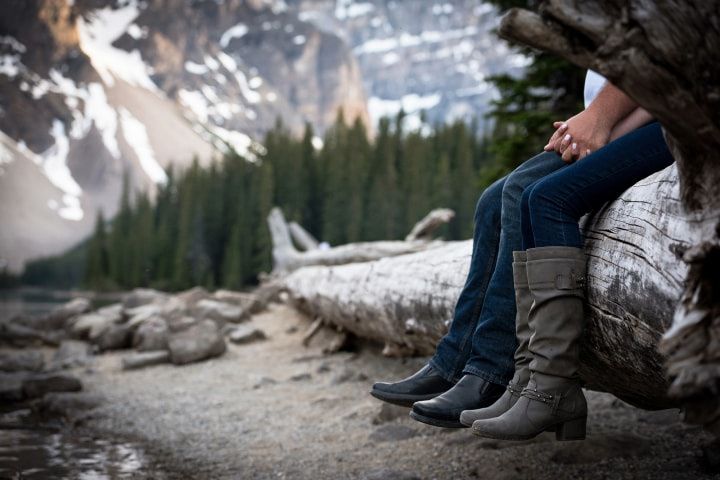 There's no doubt about it wedding planning is stressful. While you'll try your best to remain zen, sometimes even the little things will get to you. I know, I know, you don't think one misplaced centerpiece or unavailable vendor will push you over the edge - but it might! If you've experienced any of these, you may be on your way to a bridal breakdown, so it's probably best to put down your seating plan, grab a glass of merlot and relax.
Here are a few signs you need to take a break from wedding planning.
You've considered scrapping all your plans and eloping instead.
You've been rudely awakened thanks to a wedding nightmare more than once.
The reason you're looking forward to your wedding day is that all of this will come to an end.
You haven't spent quality time with your friends in ages (even if they are your friend, your wedding planner doesn't count)
… but when you do see your pals, all you talk about is your wedding.
You're irritable, like all the time.
You exclusively watch wedding shows...and actually take notes.
All of your social media posts from the last month are about your wedding.
Date night with your fiancé(e) is more about planning than enjoying each other's company.
You've snapped on your mom, MOH and almost every member of your wedding party at least once.
You've been trying to squeeze planning into your office hours and have fallen behind on work.
Planning is starting to feel more like a chore than something fun.
You spend all of your free time hunting for the newest wedding trends. You've even added alerts for certain sites to your phone, tablet and computer.
You've started sending your planner messages at all hours of the night.
Your friends, family and even a few of your vendors have begun ghosting you.
You're second guessing all of your decisions.
You refuse to make any compromises, not even for your fiancé(e).
You've become a major control freak and need to know everything from where your napkins are being shipped in from to your venue coordinator's home phone number.
You started bawling when you saw that it might rain on your wedding day.
You're living on a diet of KD and Mr. Noodles so that you can put more money toward your big day.
Or, you've become way too committed to your bridal bootcamp and refuse to go near any carbs.
Everything in your life comes second to flower arrangements, seating charts and gown shopping.
You've started to feel comfortable telling your vendors on how to do their jobs.
Stay organized with WeddingWire's FREE wedding planning tools »