Where to Get a Wedding Cake in Toronto
Your wedding cake will be one of the highlights of your reception. Check out these bakeries to find the perfect decorator for you.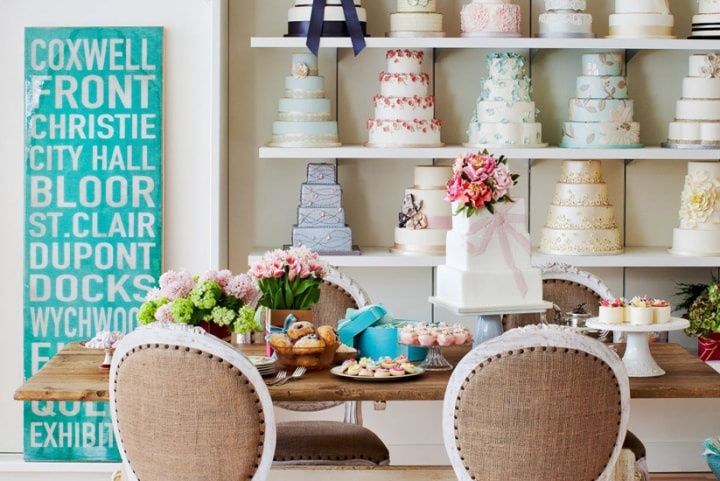 So you're on the prowl for the perfect wedding cake in Toronto? Well, lucky for you the city is filled with five-star bakeries that will build you the confection of your dreams. From sugary sweet buttercream creations to museum-worthy works of art, The Six really has it all. If you're having trouble finding the bakery for you, read on.
Here's where to get a wedding cake in Toronto.
Bobbette & Belle (1121 Queen Street East, 3347 Yonge Street)
Bobette & Belle has made a name for itself thanks to its roster of swoon-worthy confections. Many of the shop's wedding cakes are amped up with sugar flowers, ribbons and baroque details - making them equally as nice to look at as they are to eat. If you're in the market for something completely original, they also do custom cakes starting at $2000. The shop does wedding cupcakes and French macaron towers, if you want to switch things up.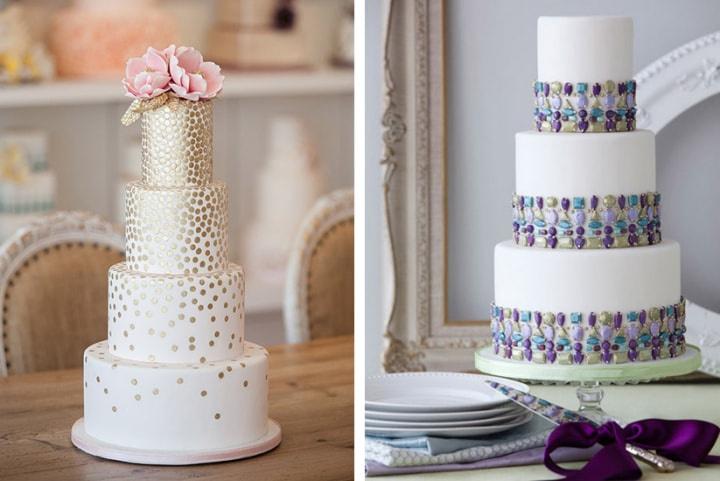 For the Love of Cake (171 East Liberty Street)
Make your way to Liberty Village to visit For the Love of Cake. If you're in the market for something a little more interesting than your average buttercream or fondant design, this is the place to go. Its gallery flaunts geode cakes, Toronto-themed confections featuring the city's icons made out of fondant, and birchbark designs (plus all the old and faithful styles).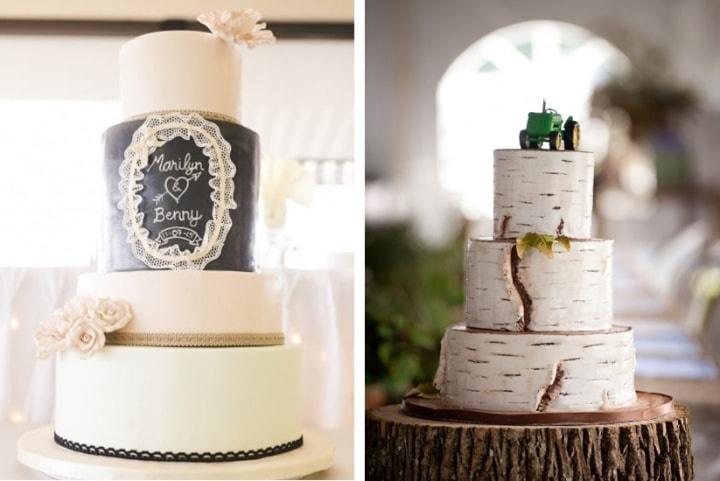 Finespun Cakes & Pastries (Studio Visits by Appointment Only)
Classic elegance is the name of the game at Finespun Cakes & Pastries. This Toronto wedding cake designer works closely with couples to make the cakes of their dreams a super sweet reality. From gumpaste flowers to elaborate royal icing designs, the shop can handle just about anything, so feel free to let your imagination run wild. Macaron towers and croquembouche are also available here.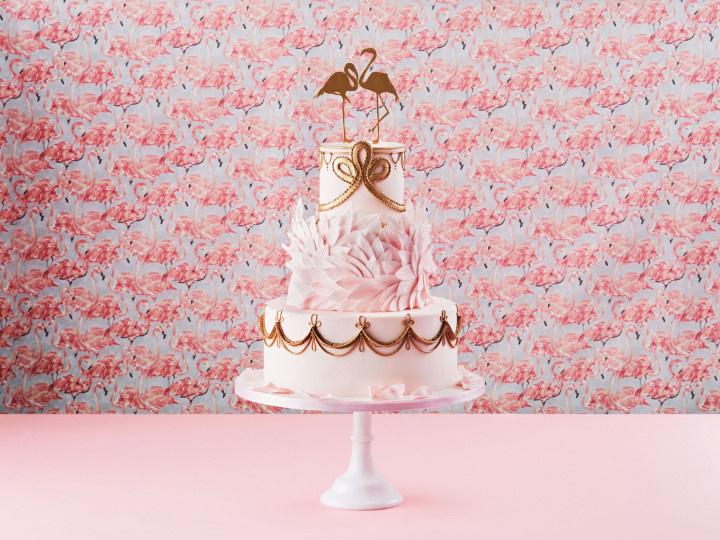 The Rolling Pin (3429 Yonge Street)
Head north of where Yonge and Lawrence meet and you'll find The Rolling Pin, a vintage-style bakeshop known for its outrageously awesome gourmet doughnuts (seriously, some even involve injection tubes filled with syrupy caramel). But, good news, they also do pretty amazing wedding cakes. They have plenty of signature cakes to choose from and each can be customized to fit your vision. The shop also does cupcake and macaron towers, if you're looking for something a bit different.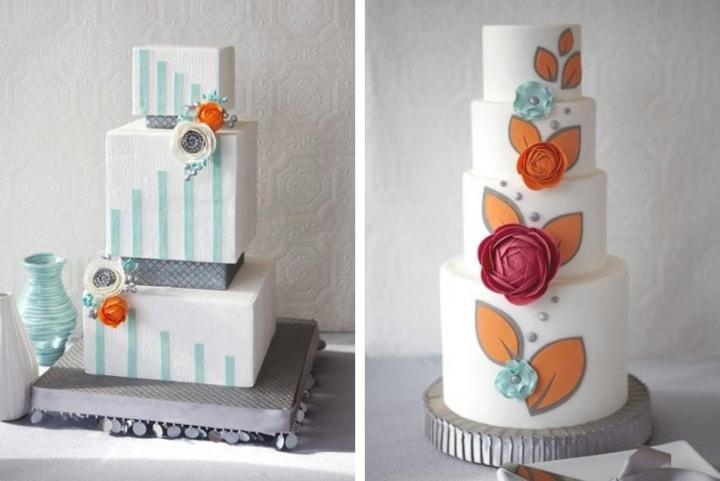 Sugar Peony Cake Boutique (4438 Sheppard Avenue)
This Scarborough boutique is anything but ordinary. Its wedding cakes come in pretty much every style under the sun, so you're guaranteed to find something you like. From tiers with gilded edges to elaborate floral designs, to modern, minimalistic cakes, this spot does it all. It can also fashion some pretty stunning pieces out of macarons and cupcakes, for those looking to go off the beaten trail.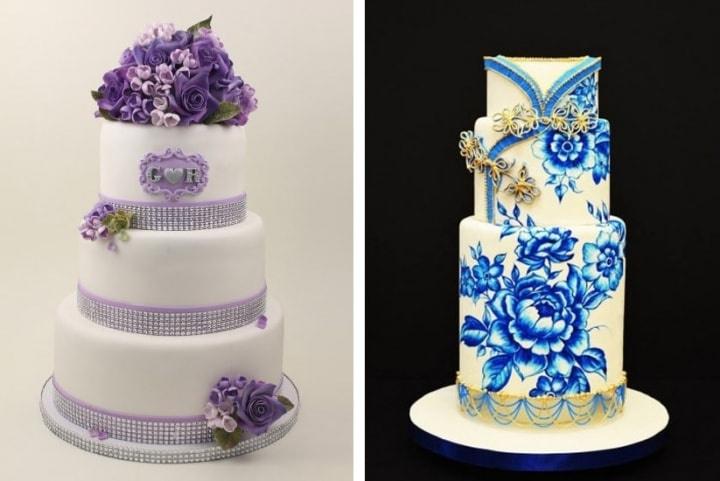 JENLA Cake (7 Silverthorn Avenue)
Go slightly west of Corso Italia and you'll come across the JENLA Cake studio. The owner, Jen, studied the art of cake baking and decorating at Toronto's Bonnie Gordon College of Confectionary Arts and has received praise for her treats from many a blog. Her wedding cakes are real pieces of art, boasting intricate details, handpainted tiers and accents like edible pearls, flowers and leaves.
The Wedding Cake Shoppe (859 College Street)
The Wedding Cake Shoppe is the more sophisticated sister to the oh-so-trendy Little Italy bakery, Bake Shoppe. Its gallery is filled with a melange of quirky, modern and downright breathtaking confections. If you're looking to up your sweet table game, take a look at Bake Shoppe's offering, too. Its menu of cookies, cupcakes and poptarts is pretty stellar.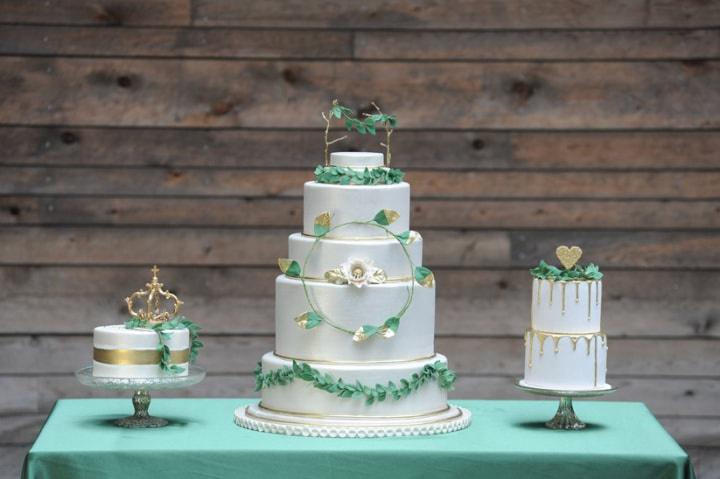 Cake Opera Co. (Studio Visits by Appointment Only)
Buttercream and basic fondant designs just not doing it for you? Check out Alexandria Pellegrino's stuff. She's an award winning cake designer who makes elaborate wedding cakes out of her Toronto studio. Her confections look like something out of a Marie Antoinette dream, with pastel colours and flourishes like fondant curtains, edible chandeliers and gold leaf. She also does macaron towers and croquembouche.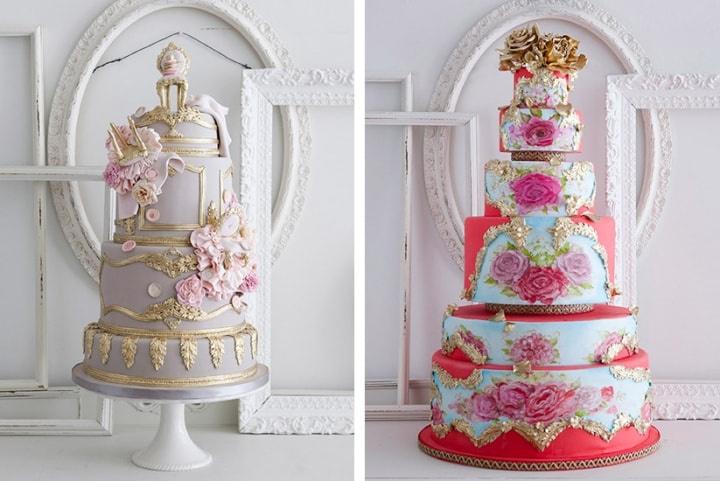 I Do! Wedding Cakes (2700 Dufferin Street)
Head to northwest side of the city and you'll find I Do Wedding Cakes, just a few blocks up from Eglinton on Dufferin. As with most boutiques, the shop offers custom cakes, but its signature collection is 100% worth looking into. Olivia Nguyen's sleek designs are perfect for more modern affairs. She offers everything from sophisticated monochrome cakes to more out of the box options topped with flowers, pearls and patterns.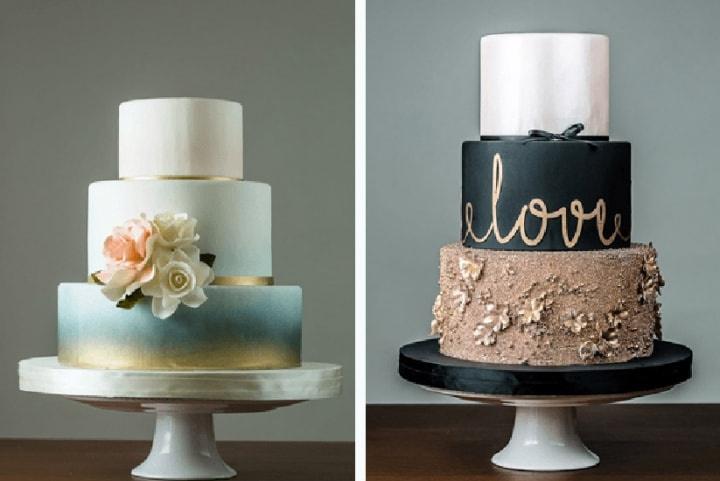 Dufflet Pastries (787 Queen Street West, 2638 Yonge Street)
Dufflet has two bakery locations (downtown and uptown) as well as a wholesale space that's not open to the public. These well-known (and well-loved) spots have a bevy of options when it comes to wedding cakes, ranging from sleek, modern designs to more classic options. They also craft party trays for sweet tables if you're looking for a few extra pastries and confections for your big day.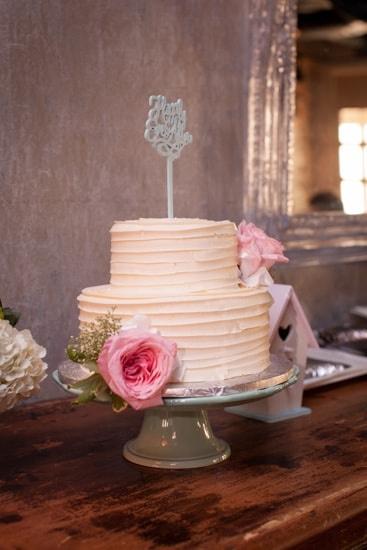 Find more Toronto wedding cake designers and specialized bakeries on WeddingWire »