9 Things You'll Probably Lose On Your Wedding Day (But Shouldn't Worry About)
You're probably gonna lose a few things on your wedding day, but you shouldn't be stressed about leaving them behind!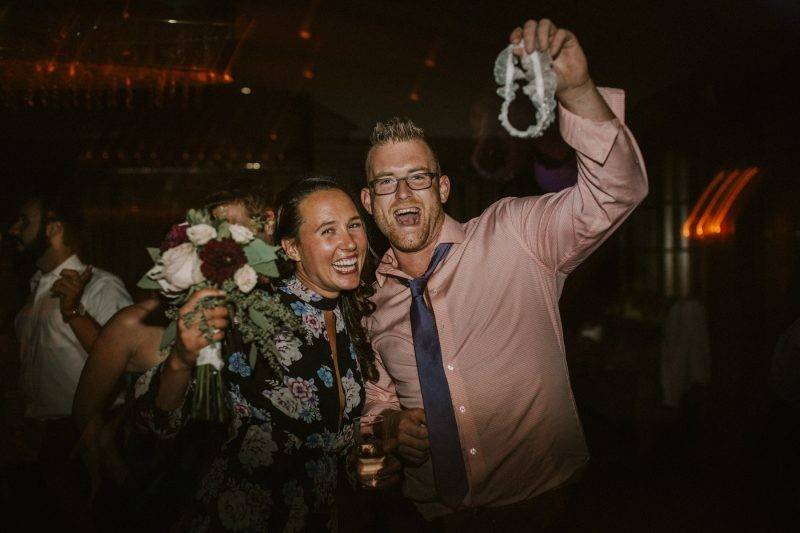 I hate to be the bearer of bad news, but you're probably going to lose a thing or two on your wedding day. Now, that may freak you out a little, since you've planned out every little detail of your outfit and beyond, but honestly, it shouldn't scare you. Some stuff will get swept up by your venue's cleaning crew while there's a good chance others will be returned to you later. Either way, you should be focusing on enjoying your wedding day and soaking up every moment with your partner. Remember, when it comes to your celebration it's the memories that matter the most, not the tangible stuff
Here are a few things you'll probably lose on your wedding day (but shouldn't worry about).
Your garter
If you're embracing the tradition of the garter toss, there's a good chance it won't find its way back into your hands after it's been taken off your thigh. Because of this, you probably don't want to take this as an opportunity to splurge on a super fancy piece of lingerie. Find something that looks pretty enough to earn a spot in your wedding photos, but not so expensive that you won't be sad to see it go.
Your bouquet
Like your garter, your wedding bouquet will probably go MIA after you toss it to the ladies at your reception. If you're really head over heels for your bouquet, you can ask your florist to make a smaller dupe bouquet that you can toss to the crowd so that you can preserve your own. Yes, this is an extra expense, but the gorgeous keepsake may be worth it.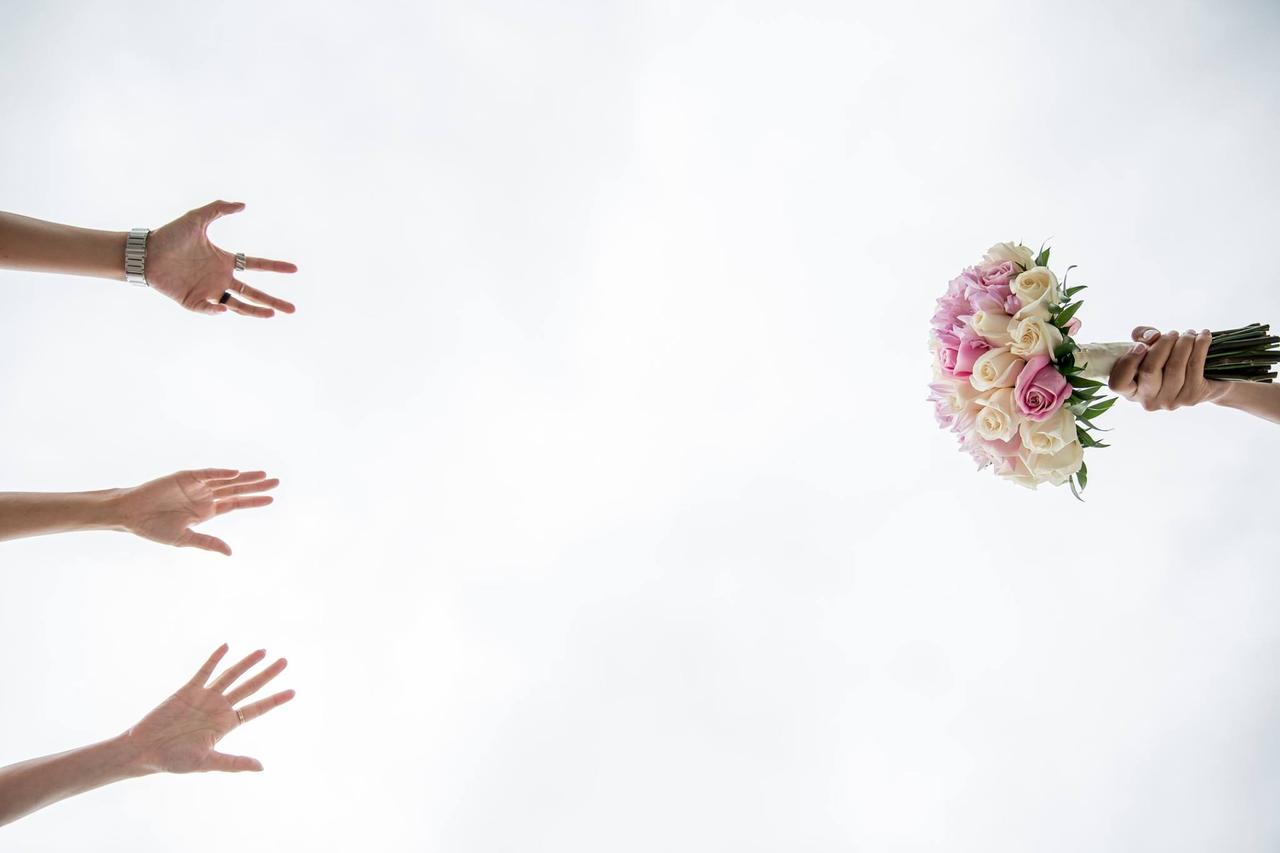 Your 'do
Unless your stylist has some seriously magical hairspray in their arsenal, your look will probably change a little over the course of your wedding day. Your curls may fall, your updo may turn into a downdo, or your perfectly straightened locks may find their way into a ponytail before midnight, and that's A-OK. If you're concerned about your look holding from morning 'til night, you can ask your hairstylist to come to the rescue and change your 'do between your ceremony and reception. Everyone loves a second look!
Your flawless makeup look
Like your hair, your makeup is going to change at least a little as the day goes on. You can hire your makeup artist to stick around and fix you up after your ceremony (you may have some mascara tear marks) or, if you're pretty skilled with brushes, DIY your touch-ups. Either way, you should definitely carry an emergency bag with essentials like powder, concealer, and lipstick so you can make minor fixes throughout the day.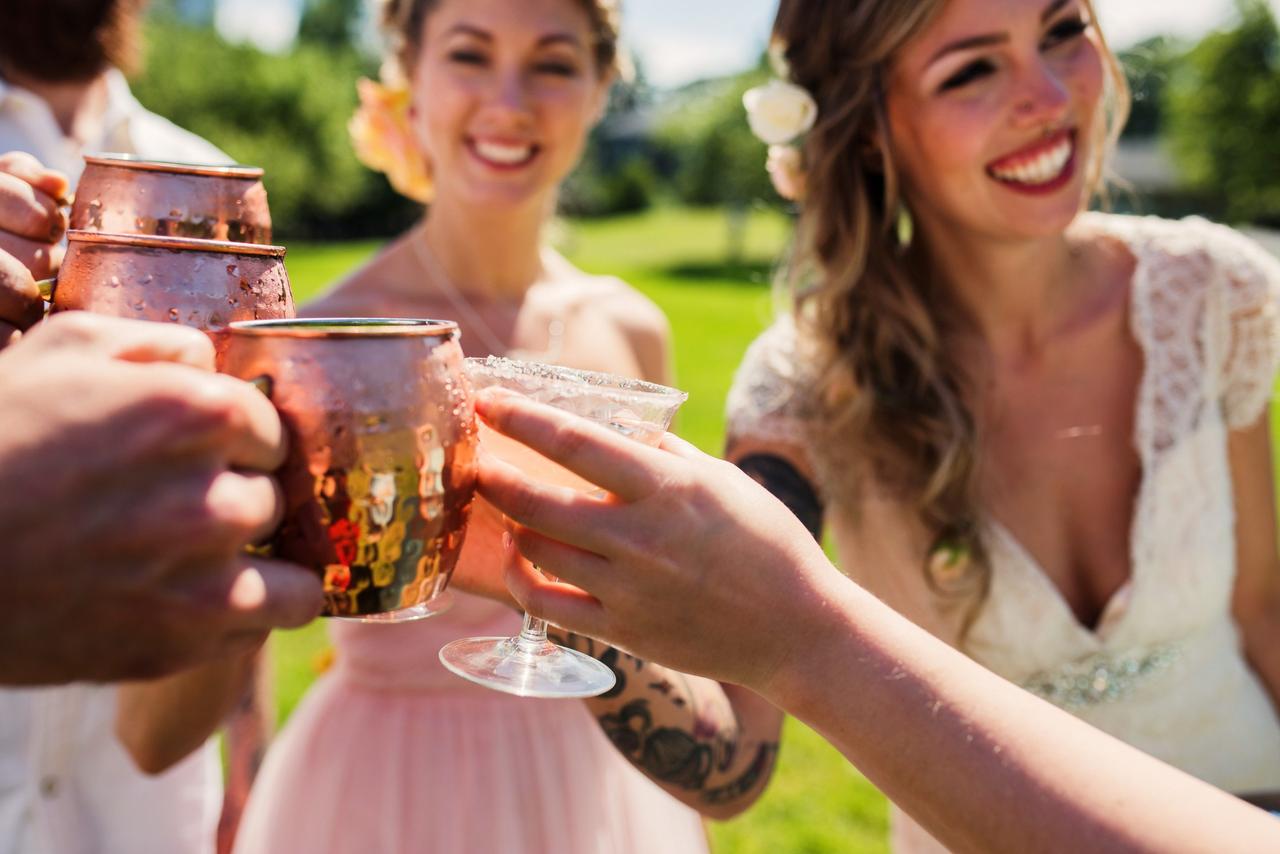 Your drink
You'll probably have, like, ten drinks go missing over the course of your wedding reception, but that's why open bars are awesome, right? Don't spend your reception trying to hunt down your misplaced beverage (there's a good chance your waitstaff will pick up any glasses hanging out without an owner) – just head to the bar and grab a fresh cocktail (or ask a friend to do it for you).
Your appetite
Your stomach is going to be so filled with butterflies that you're bound to lose your appetite on your wedding day. While you may not be hungry at the moment, you will get hangry before the day is done if you go on an involuntary fast. Make sure you have at least a snack before your ceremony, at lunchtime, and during the dinner portion of your event, otherwise you may crash before your first dance.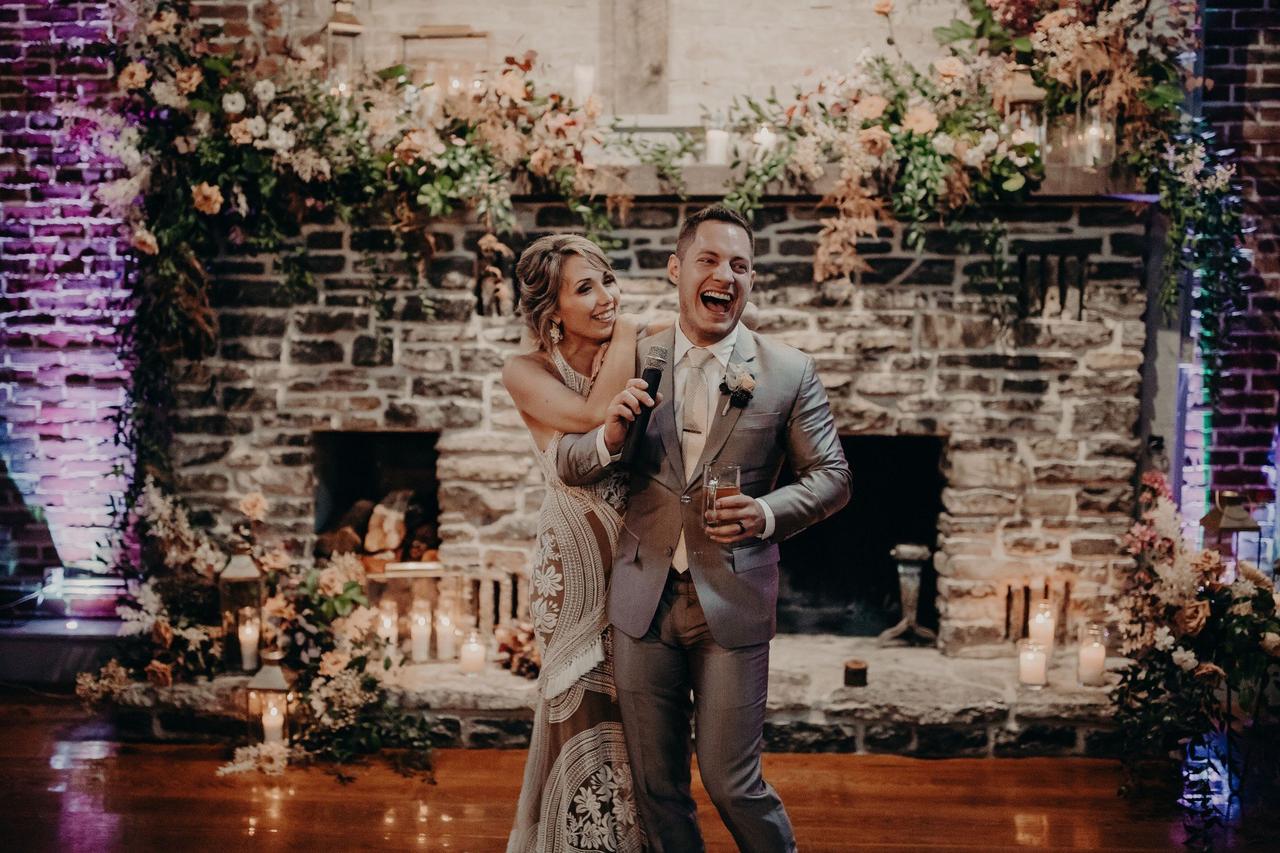 Your train of thought
Don't worry if your ability to deliver a flawless wedding thank you speech just isn't there on your big day. At times you'll be so overcome with emotions that your words will be flubbed or you'll completely lose your train of thought – and you know what? That's OK! Your partner will probably be right by your side during these important moments and can grab the mic and help you out.
Your partner (for a few moments)
While you'll probably be glued to your partner at the hip for the majority of your wedding day, there's a good chance they'll go missing once or twice during your wedding reception. They'll want to take a shot with their bridesmaids or groomsmen, chat with their family, or just take a brief moment for themselves. Don't stress if you can't find them, just let them do their thing - they'll come back to you in mere moments to keep the celebration going in no time.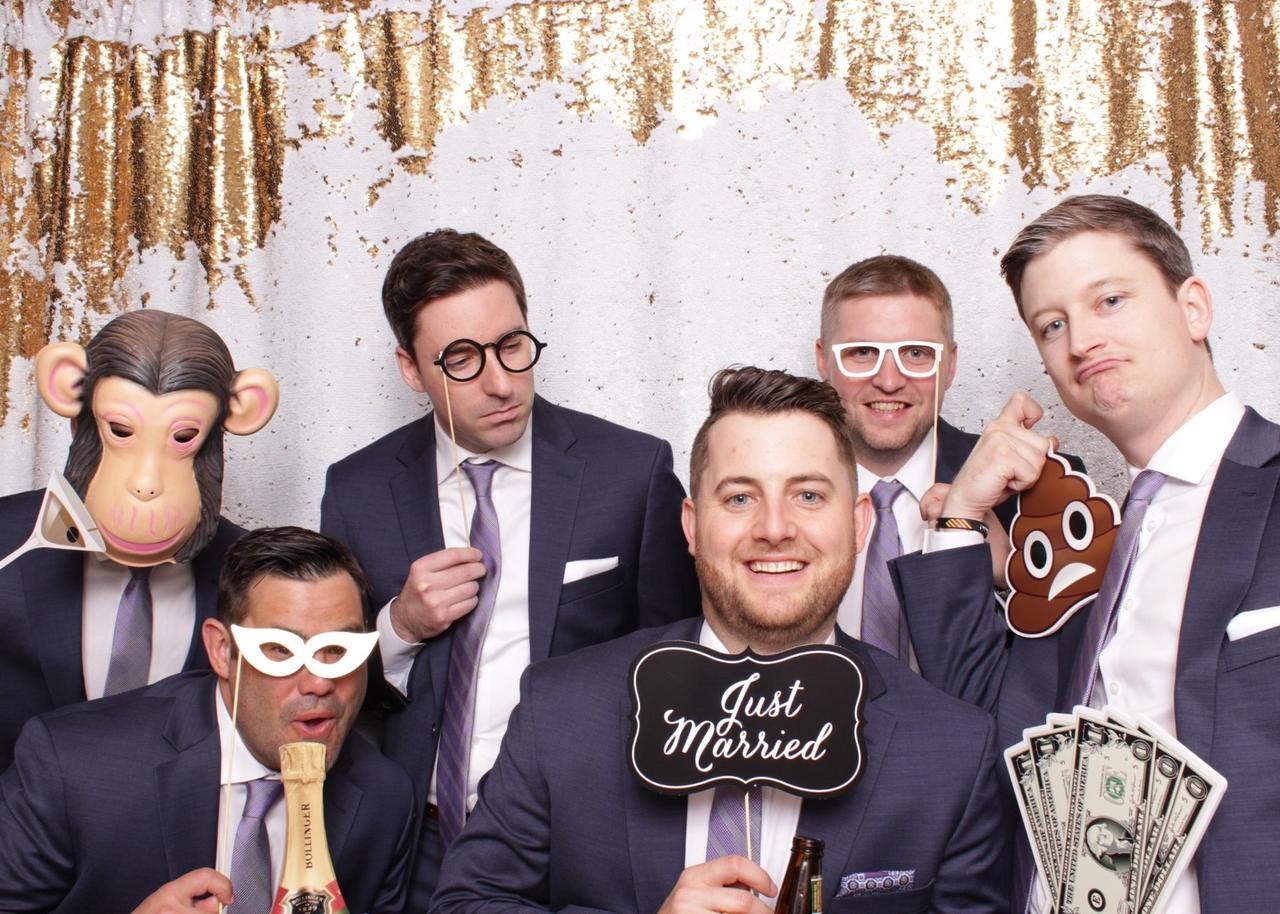 Maybe one or two presents
If you're asking your guests to bring wedding presents along to your venue, one or two might go missing (same goes for cards). For this reason, we suggest asking your friends to send gifts directly to your home. It'd be pretty sad to lose a Vitamix or KitchenAid before you even got the chance to put it to use.