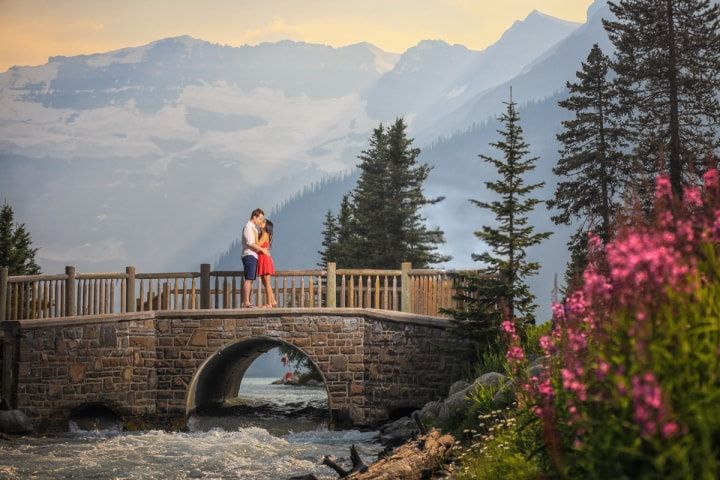 Engagement ring? Check. Proposal speech? Written. All that's left to do is find a dreamy spot for you to pop the question. Lucky for you, there are some truly amazing places to propose in Banff and Lake Louise. Whether you want to get down on one knee on a mountain, by a lake or in a restaurant, we've got an option for you.
Here are the most romantic places to propose in Banff and Lake Louise
Lake Louise
Nothing says romance quite like a waterside proposal, so take the love of your life to Lake Louise for a sweet, sentimental and serene engagement. Its turquoise-hued waters are guaranteed to take your partner's breath away, as will the rocky mountains and forests that surround it. We suggest aiming for sunset or sunrise (if you're real earlybirds) to make it that much more memorable. You can make it magical in winter, too. Book a private sleigh ride along the lake beneath Victoria Glacier to the Ice Falls.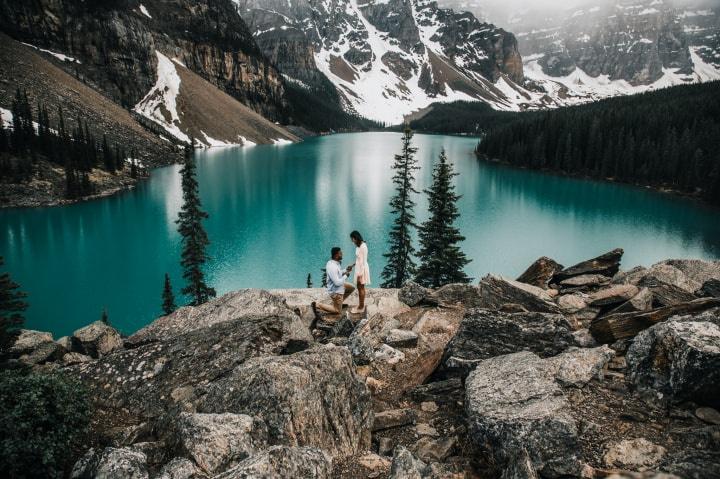 Vermilion Lakes
Vermilion Lakes is another amazing option for those who want to get down on one knee by the water. It has plenty of docks and benches where the two of you can share some one-on-one time before the big moment. We suggest packing a picnic, bringing along a bottle of sparkling wine or champagne and having a cute little date before breaking out the ring.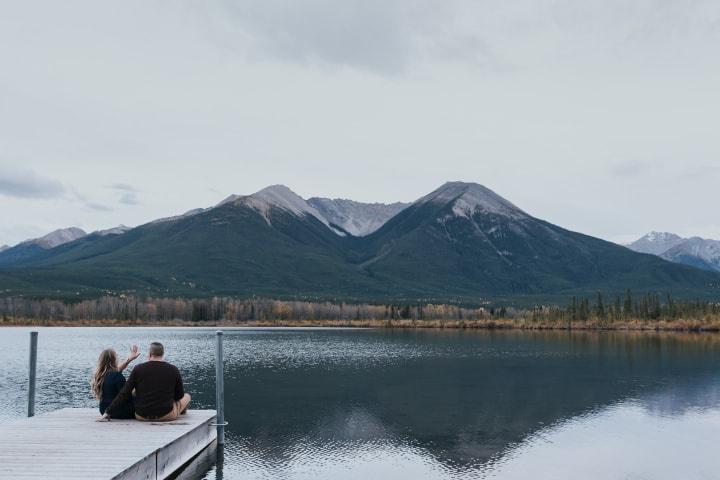 Fairmont Chateau Lake Louise
If you're on the hunt for places to propose in Banff worthy of royalty, this is the proposal spot for you. The luxury castle hotel has played host to Queen Elizabeth II and Prince Phillip, Queen Margrethe of Denmark and King Hussein and Queen Noor of Jordan, so it's bound to impress your future fiancé(e). It offers views of mountain peaks, the Victoria Glacier and a stunning emerald lake - giving you plenty of wow-worthy backdrops to pop the question. In winter, lace up ice skates and propose next to the sparkling ice castle on the rink in front of the hotel.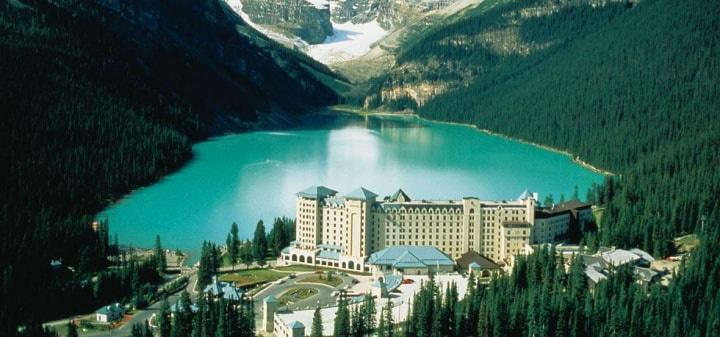 Banff Sunshine Mountain Lodge
Another stunning venue (and ski resort) with a view is the Banff Sunshine Mountain Lodge. Located at 7,200 feet, this spot offers some of the most beautiful sights in town. It's also home to Banff's biggest gondola, which is a great option if you'd rather pop the question in a more unique spot than a hotel room or restaurant.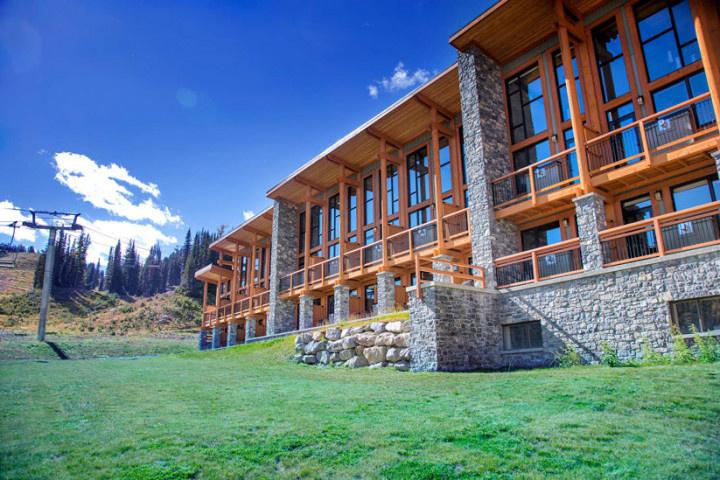 Lake Louise Gondola
Speaking of gondolas, Lake Louise's open-air summer gondola is another perfect place to propose in Banff. The 14-minute ride up the mountain will give you time to say an epic proposal speech and bust out the ring. P.S. this definitely isn't the spot to bring a guy or gal with a fear of heights - scaring them won't win you any brownie points.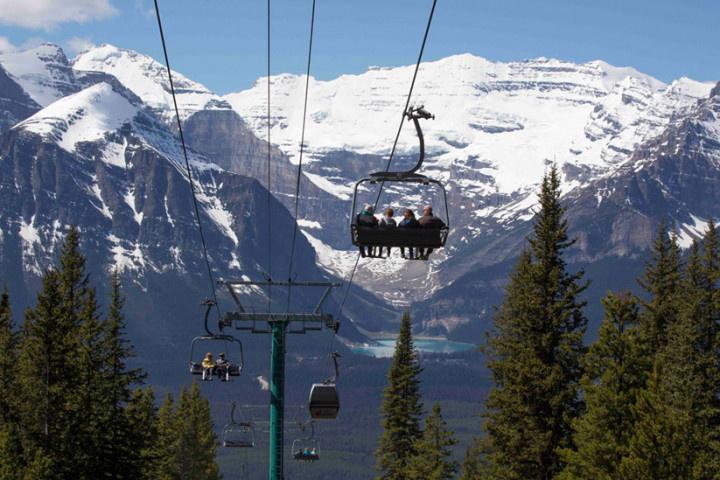 Banff Upper Hot Springs
Forget about stocking up on bath bombs and bubbles - take your partner to the Banff Upper Hot Springs for the ultimate R&R experience. The two of you will get to soak up all of nature's glory in Sulphur Mountain's steaming hot mineral water while taking in the area's gorgeous mountain ridges and forests (pretty awesome, if you ask us). Once they're totally blissed out, find a quiet spot on a balcony and get down on one knee - they'll never forget it!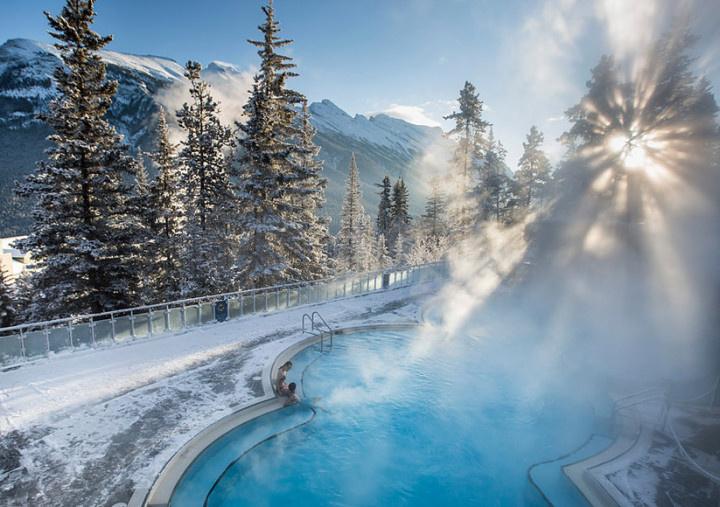 Fenland Trail
If you're planning on getting engaged to an outdoorsy lady or gent take them to Fenland Trail for your marriage proposal. The 2 km loop will take you through a white spruce forest and along the banks of the picturesque Forty Mile Creek. It only takes about half an hour to conquer, so you'll have plenty of time to celebrate your new relationship status after finishing your stroll. P.S. Banff National Park is filled with trails (pictured below, Johnston Canyon), so if you're looking for something longer or more advanced, you're bound to find one that fits the bill. Planning to propose in winter? Glide through the snowy trails on an exhilarating dog sled tour.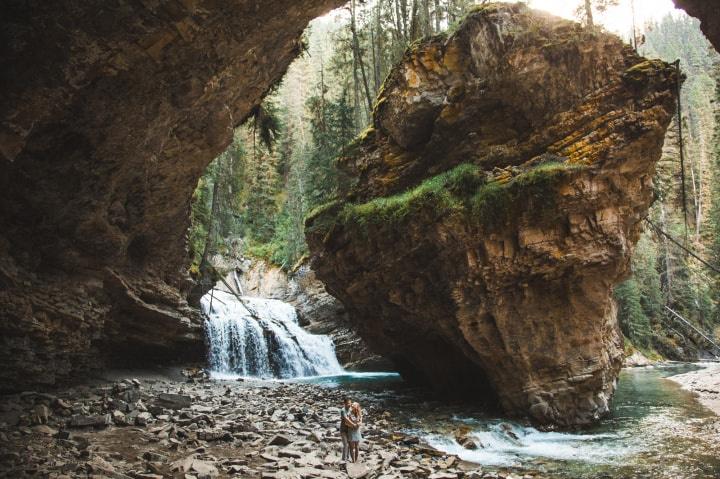 Mount Norquay
Make your way up Mount Norquay for a place to propose in Banff that's just as fun as it is romantic. You can spend the day skiing, hiking, mountain climbing or taking in the stunning sights from the Cliffhouse Bistro. Once you've had your fill, find a quiet spot on a trail or the restaurant patio and get down on one knee.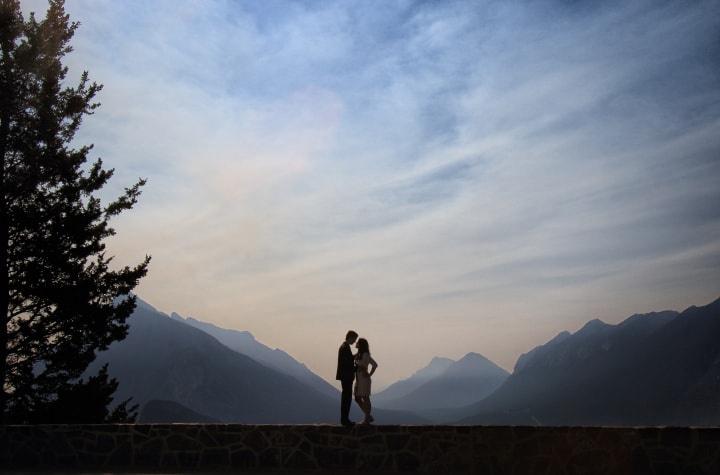 Three Ravens Restaurant and Wine Bar
If your S.O. is a total foodie who loves nothing more than a fine dining experience, take them to the Three Ravens Restaurant and Wine Bar for your proposal. It offers drool-worthy seasonal fare, romantic ambiance and (of course) stellar mountain views. Word to the wise, if you do go this route, don't put the ring in a wine glass or dessert - it may work in movies, but you don't want to risk your partner swallowing their new bling.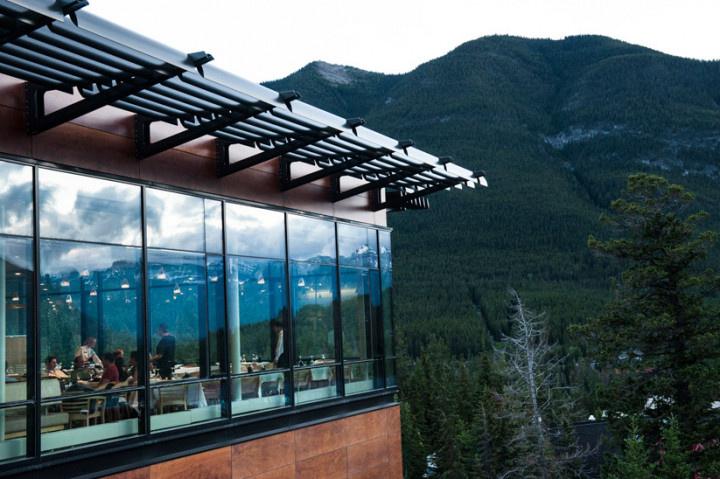 In the air
Want to do something totally epic and out-of-the-box for your proposal? Book a private helicopter ride for you and your partner. Alpine Helicopters will take you for a ride around the Canadian Rockies, showing all of Banff's glory from the skies. Once you're done oohing and ahhing at Mother Nature's beauty, take out that ring and get ready to change your life.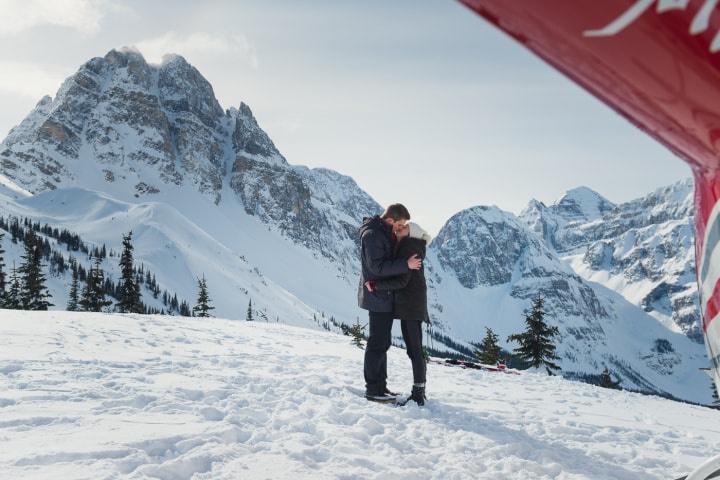 Capture the big moment! Find Banff professional photographers on WeddingWire. »