9 Amazing Small Wedding Venues in Vancouver
Want to keep your celebration on the more intimate side? Here are some small wedding venues in Vancouver that you'll love.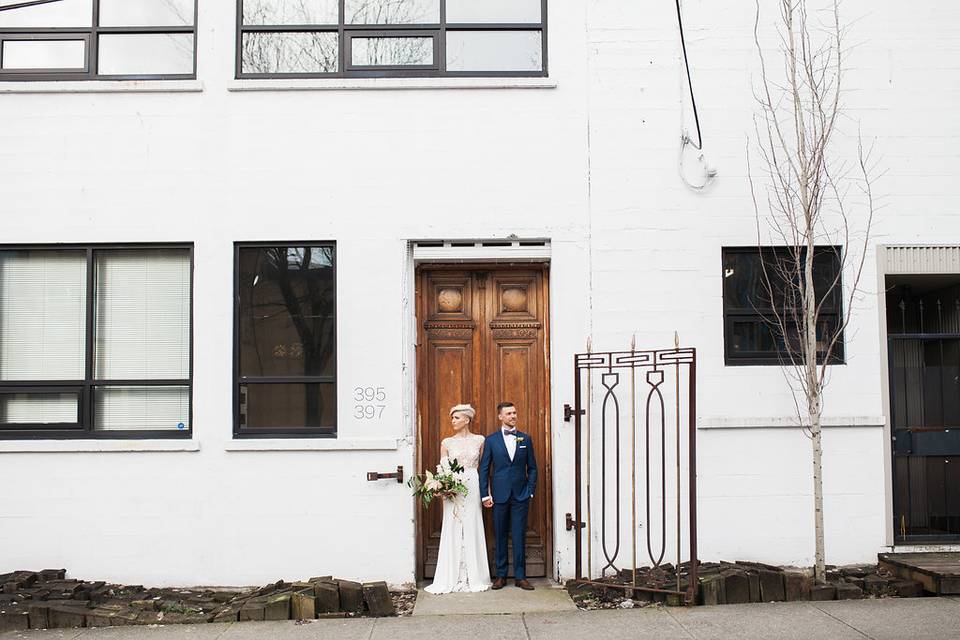 Time to start planning your wedding! If a lengthy guest list freaks you out, that's A-OK, just keep things intimate. To help you get started, we've rounded up our favourite small wedding venues in Vancouver that are perfect for a more intimate celebration with your closest friends and relatives, a micro wedding or an elopement after party. From industrial-chic lofts to a modern park pavilion to a chic hotel restaurant, there's something for every type of couple in this roundup. These spots have capacities of under 100 guests, so you won't be dealing with a ton of empty space.
Here are some amazing small wedding venues in Vancouver.
Burdock & Co. (2702 Main Street)
Burdock & Co. is a cozy little gem on Main Street with some serious style. The super trendy eatery features wood-heavy decor, a white brick wall, and warm lighting. It also gets plenty of natural light thanks to its massive front-facing floor-to-ceiling window. It's big enough to seat only 34 guests, making it a great choice for an intimate wedding.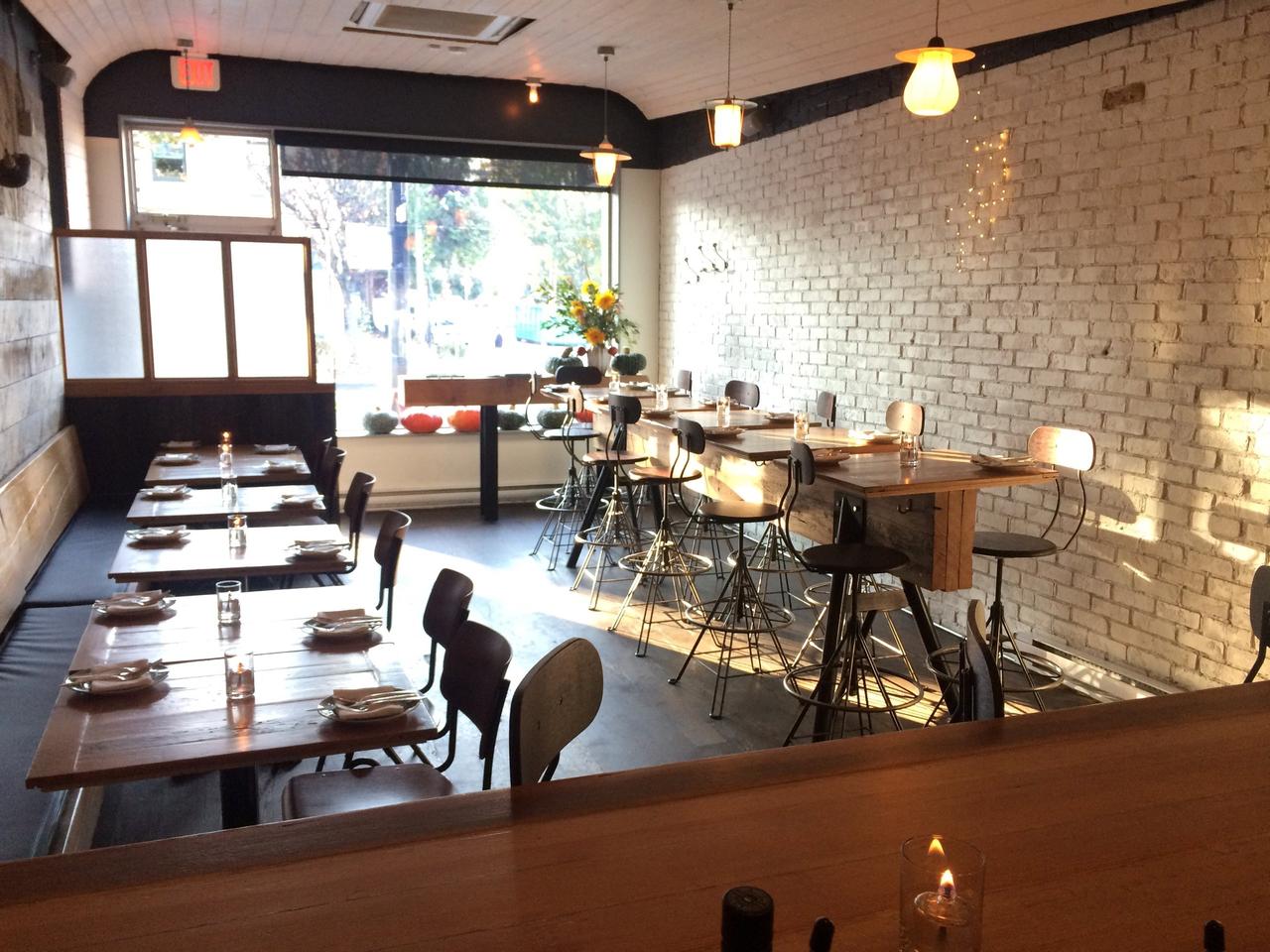 The Settlement Building (397 Alexander Street)
Head on over to Vancouver's Railtown Design District to scout out The Settlement Building, a small wedding venue in Vancouver with industrial-chic flair. It boasts exposed Douglas fir beams, large factory-style windows, massive skylights, and distressed concrete floors (basically, everything you could want in a hip loft venue). One added bonus about the space is that it is pretty much a blank canvas, so you can easily make it over to fit your wedding theme. It's large enough to seat anywhere from 40 to 60 guests.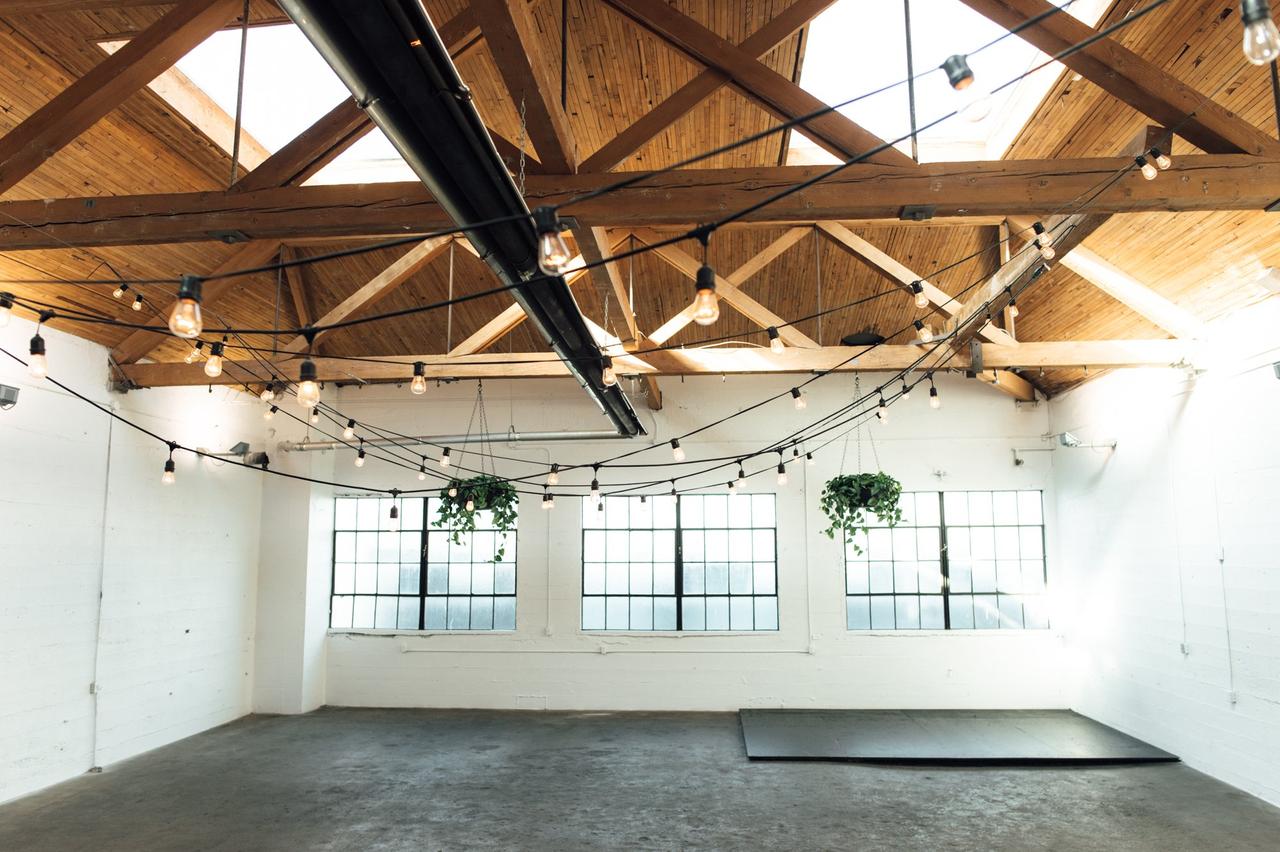 Queen Elizabeth Park Celebration Pavilion (4600 Cambie Street)
If you're on the hunt for a gorgeous small wedding venue in Vancouver that showcases all that Mother Nature has to offer, check out the Queen Elizabeth Park Celebration Pavilion. It's located at the highest elevation of Vancouver (a whopping 152 metres above sea level) and is situated right in the heart of the park. The space isn't anything like a traditional chapel - it's an uber-modern building with a glass wall that has amazing views of the surrounding gardens and fountains. It can fit up to 100 seated guests in total.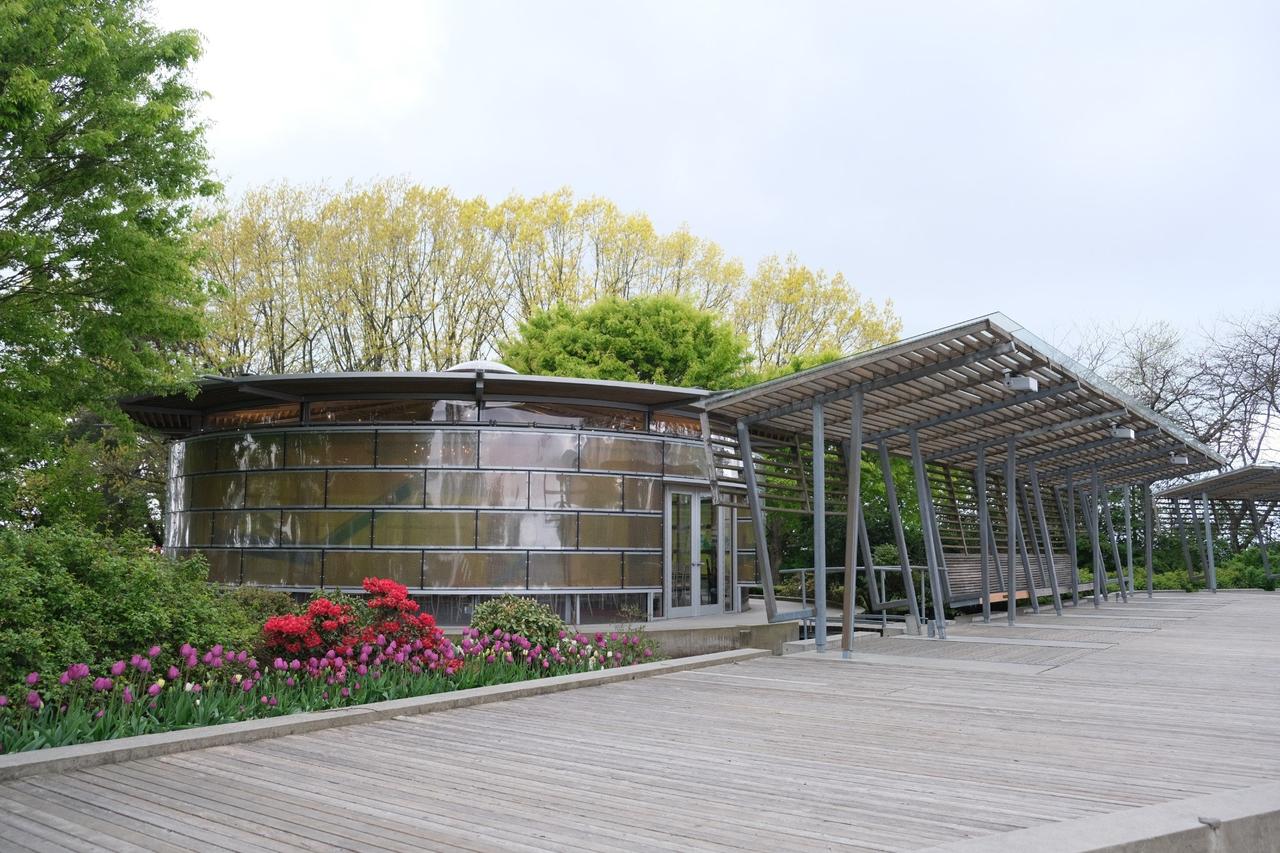 Chambar (568 Beatty Street)
Want to host your wedding smack in the middle of downtown? Chambar is calling your name. Inside you'll find exposed bricks and beams, warm lights, and leather furnishings (AKA all the trappings of my dream loft). The French-inspired menu is stacked with charcuterie, seafood and a few Canadian dishes, like poutine, so you've got plenty to work with for your wedding menu. It can host up to 80 guests, but it can accommodate smaller groups, too.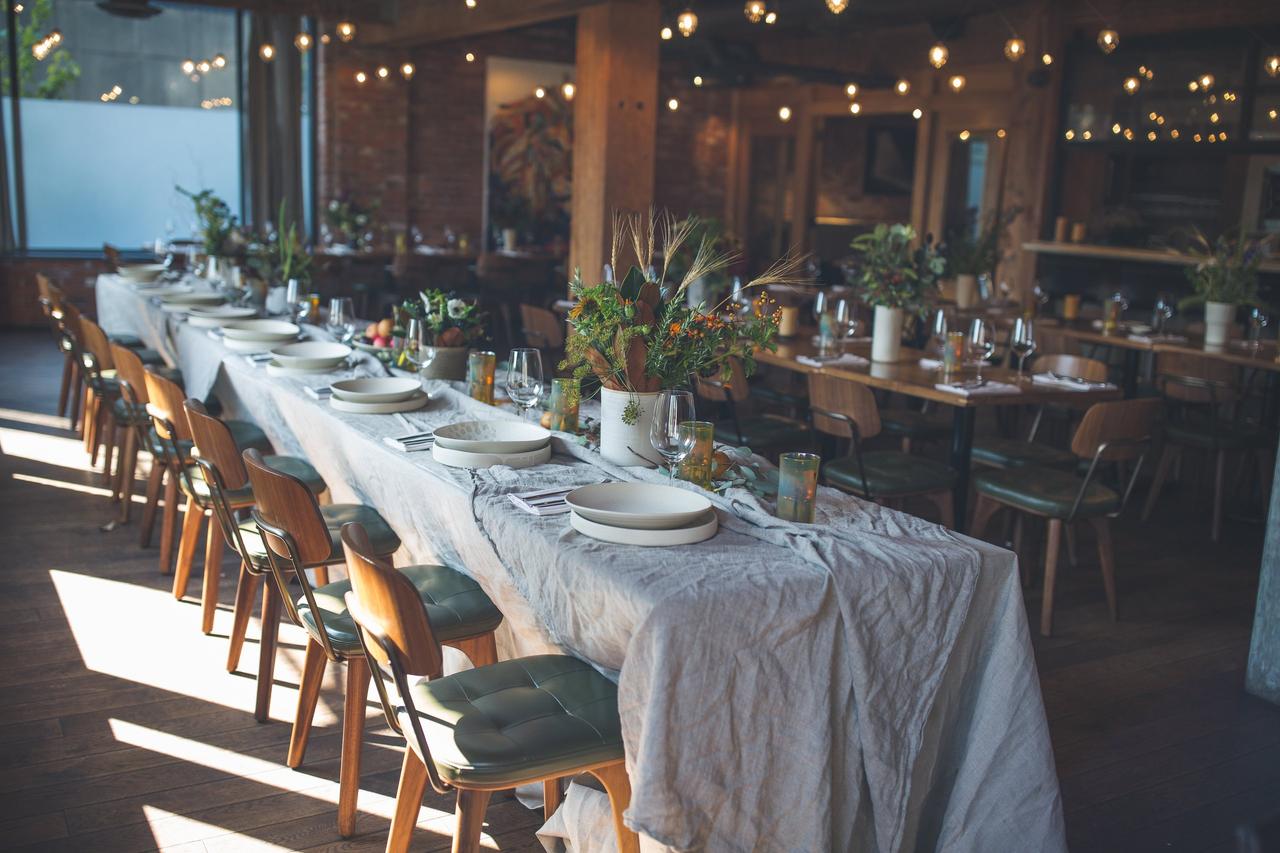 L'Abbatoir (217 Carrall Street)
Make your way to Gastown and you'll find L'Abattoir, an industrial-chic eatery that specializes in French fare. The building is actually Vancouver's first jail, but it's been transformed into something much more wedding-worthy. Its interior is a mix of old school industrial and modern, with exposed brick walls, factory windows, as well as contemporary glass and wooden finishes. It can fit up to 50 seated guests, or 70 for a cocktail party.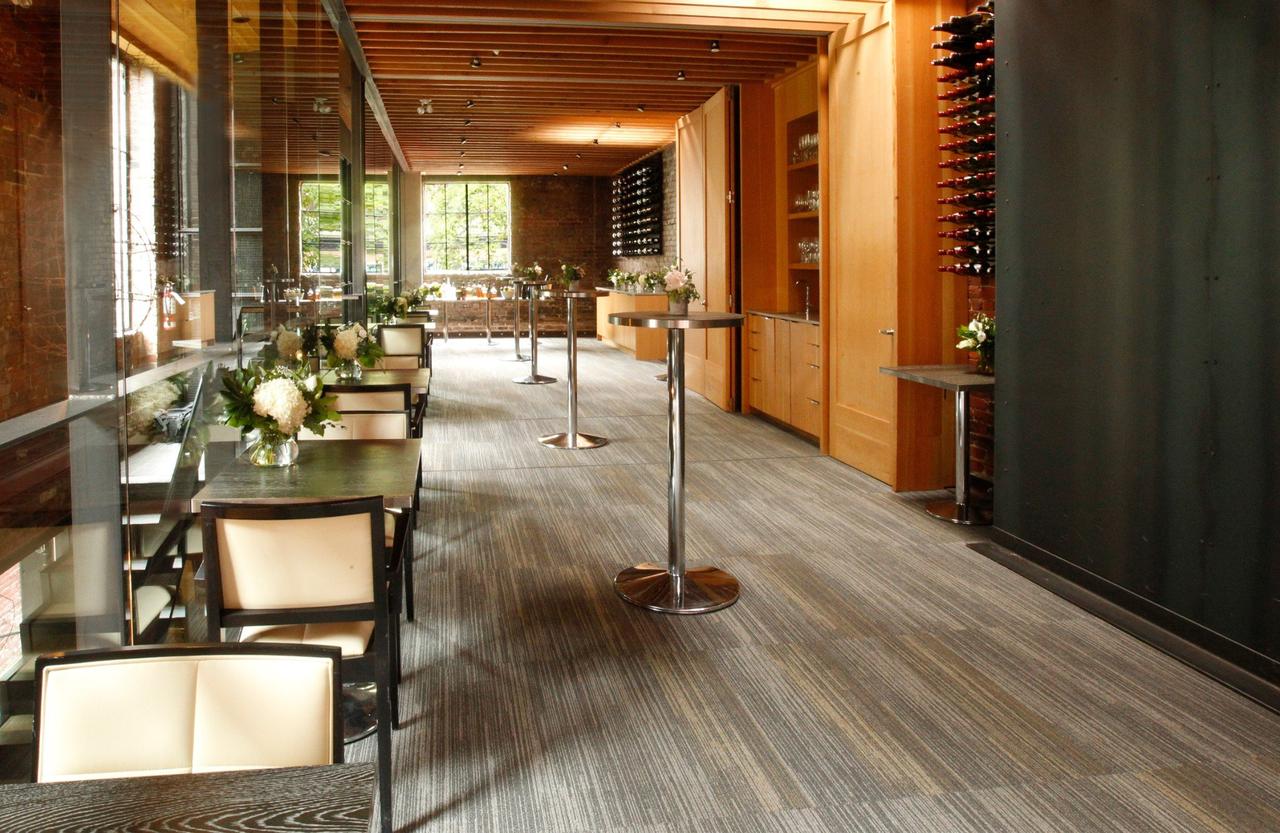 Brix & Mortar (1138 Homer Street)
Brix & Mortar is one of the most talked-about restaurant wedding venues in Vancouver, and for good reason. It combines drool-worthy Canadian fare and killer cocktails with a downright stunning atmosphere (like Instagram-level pretty). The 1912 Yaletown heritage building has been decked out with shimmering chandeliers, crawling vines, and dreamy dark accents - making it a beautiful spot to celebrate your new relationship status. As for capacity, it can fit 95 guests in its main room or 26 guests in its private room.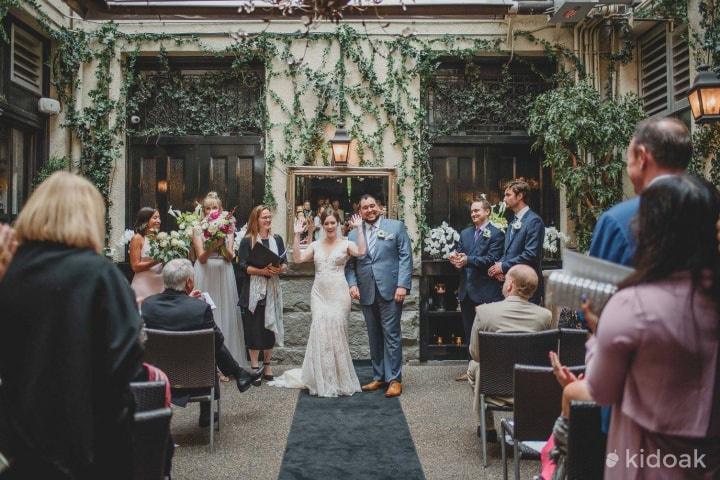 Teahouse in Stanley Park (7501 Stanley Park)
Tucked away in Stanley Park you'll find a city escape that's perfect for small celebrations. The venue is hidden away amongst the trees in Stanley Park and looks out onto the ocean, so you'll get tons of amazing backdrops for your wedding photos. It's home to three unique event spaces: The Conservatory (capacity of 70 guests), The Drawing Room (capacity of 50 guests) and The Tearoom (capacity of 30 guests). All are drop-dead gorgeous, so you really can't go wrong.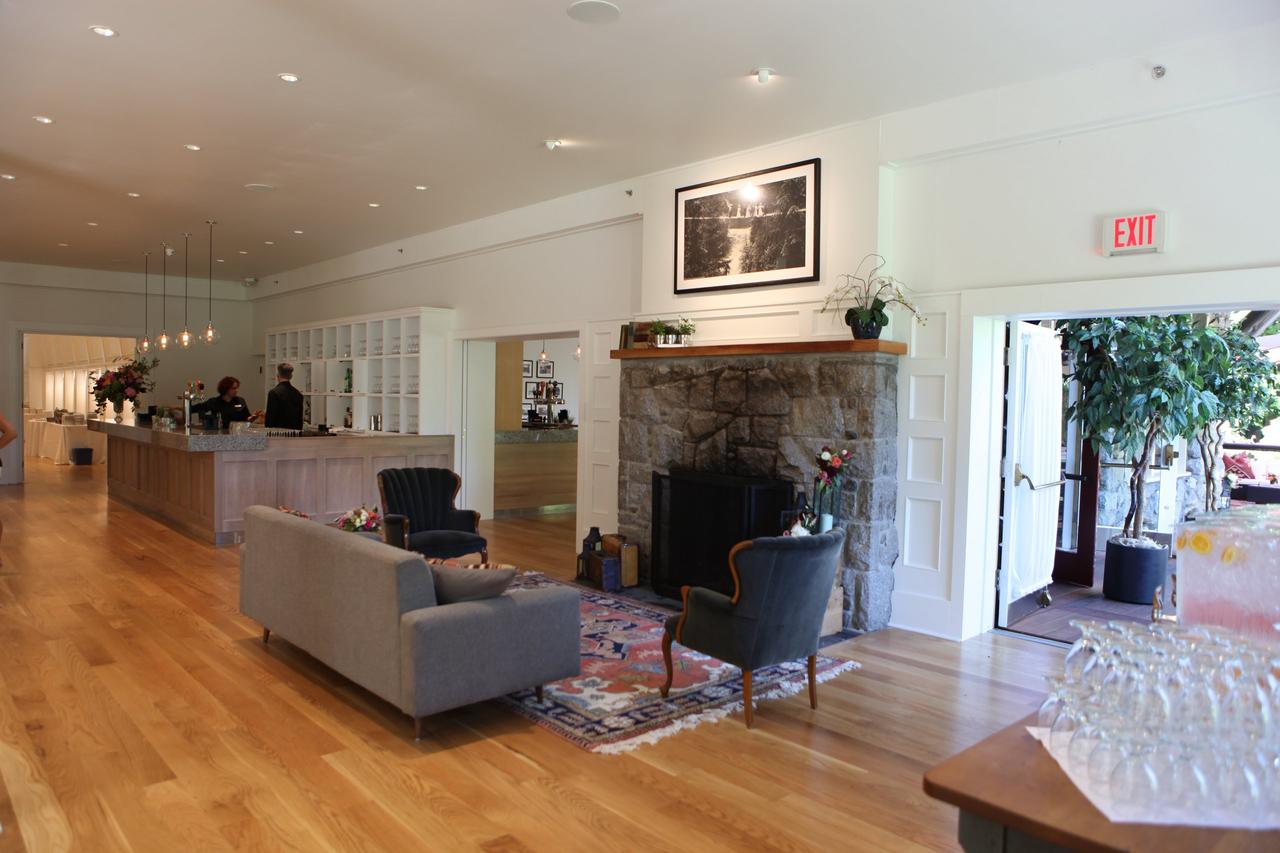 Cibo Trattoria (900 Seymour Street)
Cibo Trattoria is located inside the Moda Hotel and is the perfect small wedding venue in Vancouver if you can't decide between a hotel and a restaurant for your big day. It flaunts a mix of modern and rustic decor and has a menu filled with delicious Italian eats (perfect if pizza and pasta are your indulgences of choice). It can fit up to 40 seated guests if you opt for a full buyout.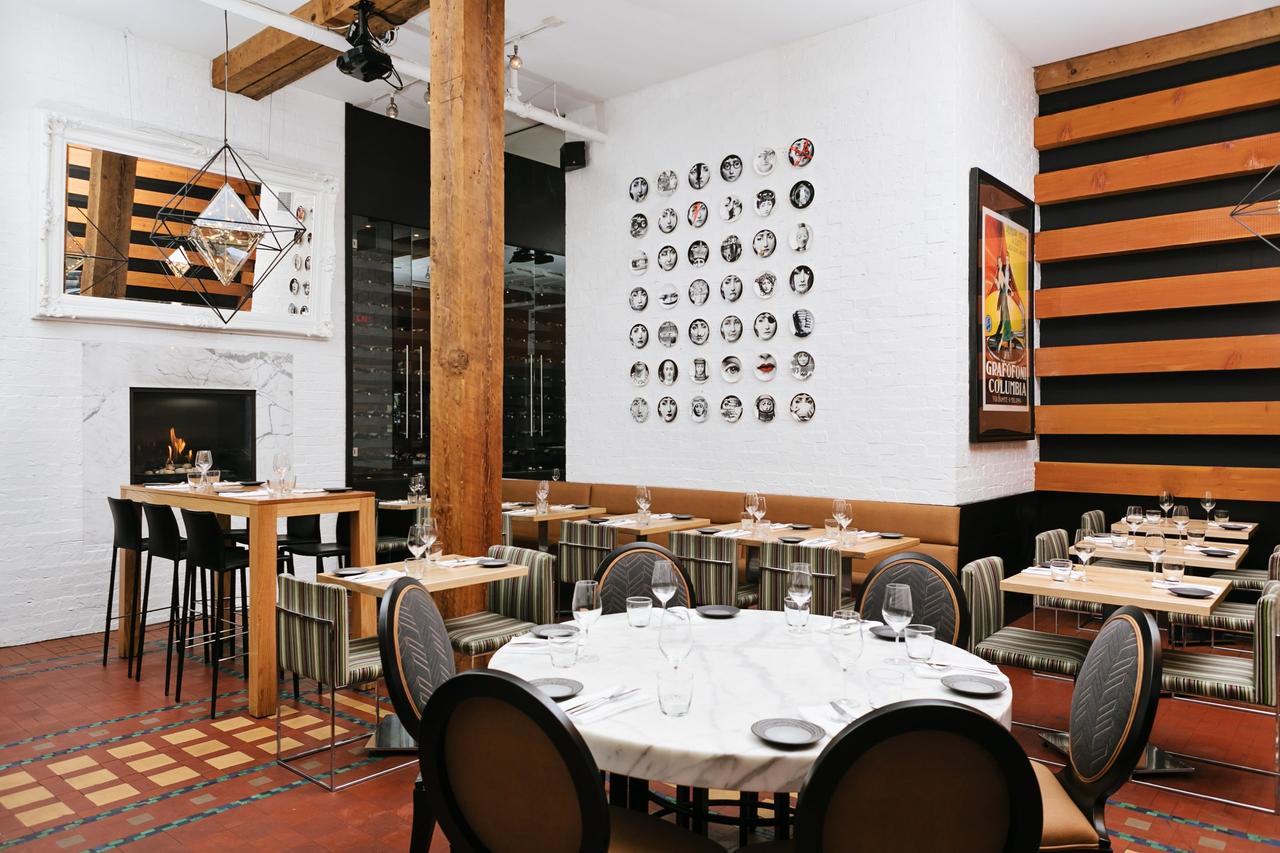 SoundHouse Studios (33 West 8th Avenue)
If you're looking for a hip, artsy spot to tie the knot, SoundHouse Studios will be right up your alley. This industrial-chic Vancouver wedding venue boasts a reclaimed wooden wall, black beamed ceilings, factory windows and shiny polished floors. Just add a few fairy lights, some copper accents, and vintage furniture and you'll be good to go. It's large enough to squeeze in 100 of your friends and relatives.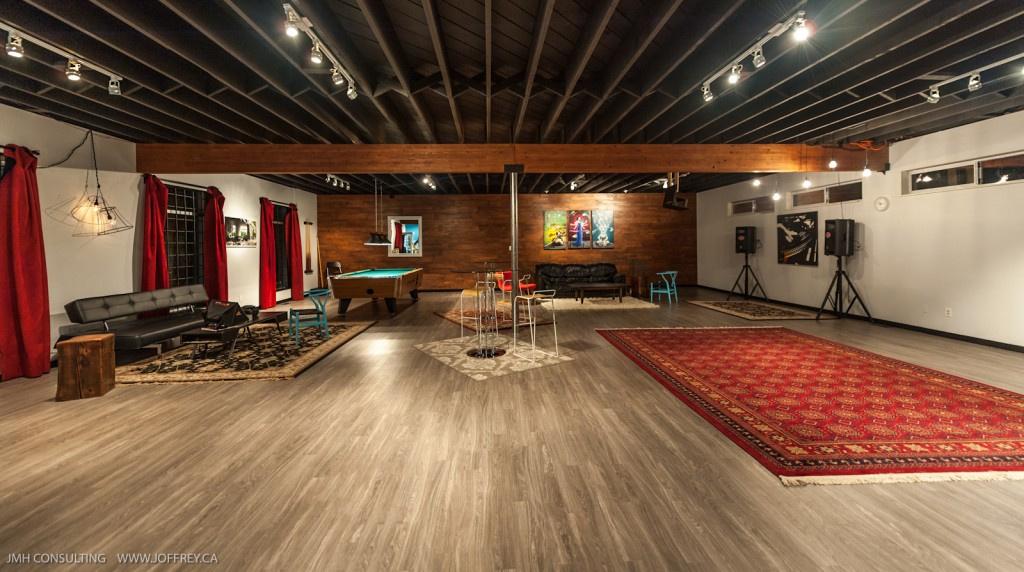 Find more small wedding venues in Vancouver on WeddingWire »