10 Amazing Small Intimate Wedding Venues in Ontario
Thinking about shrinking your guest list and hosting a small intimate wedding in Ontario? Here are some venues you may love.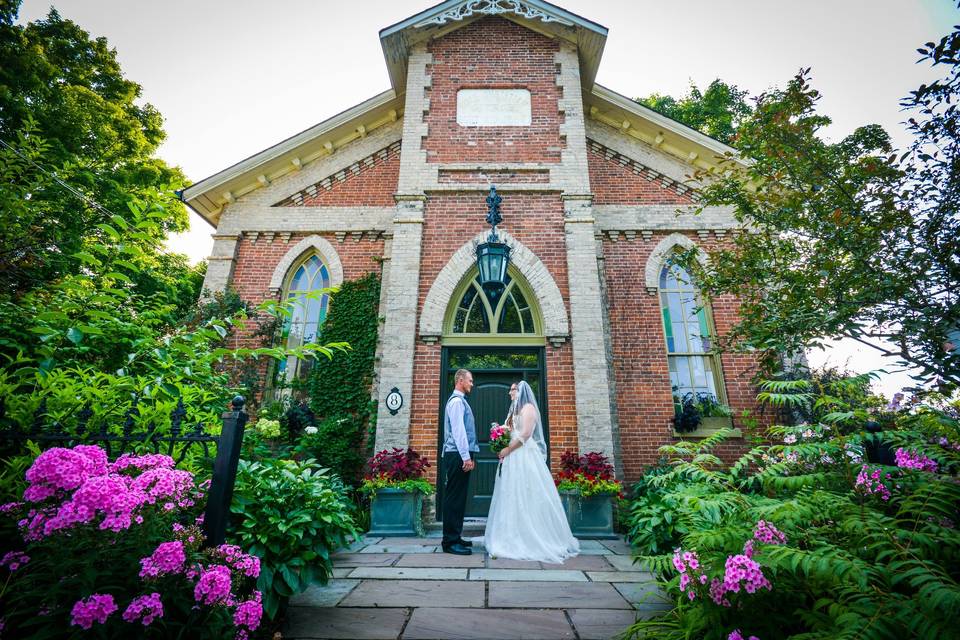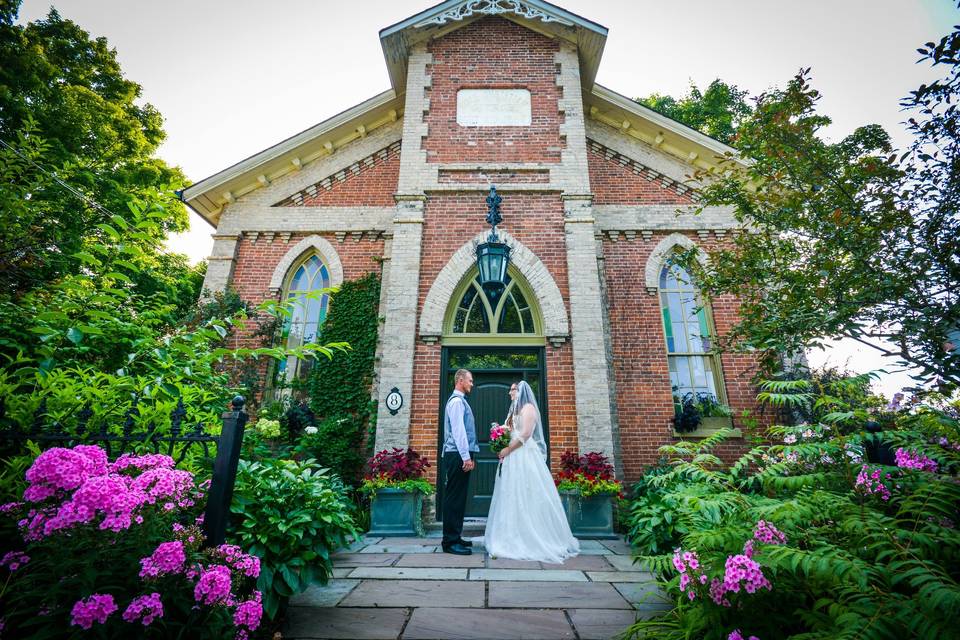 Sure, some couples are absolutely obsessed with the idea of hosting a massive wedding with hundreds of guests, but if that's not for you, don't sweat it. Plenty of couples prefer smaller celebrations, so many, in fact, that micro weddings, Ontario destination weddings and even elopements are rising in popularity. To help you find the perfect location for your petite ceremony and wedding reception, we've rounded up the best small wedding venues Ontario has to offer. The province has everything from adorable rustic farms to vintage manor houses to elegant restaurants, giving you more than enough to choose from.
Here are a few amazing small intimate wedding venues in Ontario
Toronto: The Vandenberg House (1400 Queen Street East)
The Vandenberg House is a pretty and petite vintage wedding venue hidden away in Toronto's east end. It has taken over a historic home that's over a century old and restored it to mint condition (and added modern amenities, of course). The interior is pretty much a blank slate with white walls, polished wood floors, and minimalist vintage decor (including chandeliers and a fireplace). It's large enough to accommodate 35 guests for a sit-down dinner or 50 guests for a standing reception. P.S. It's located right on Queen Street, so it's super easy for your guests to get to by streetcar.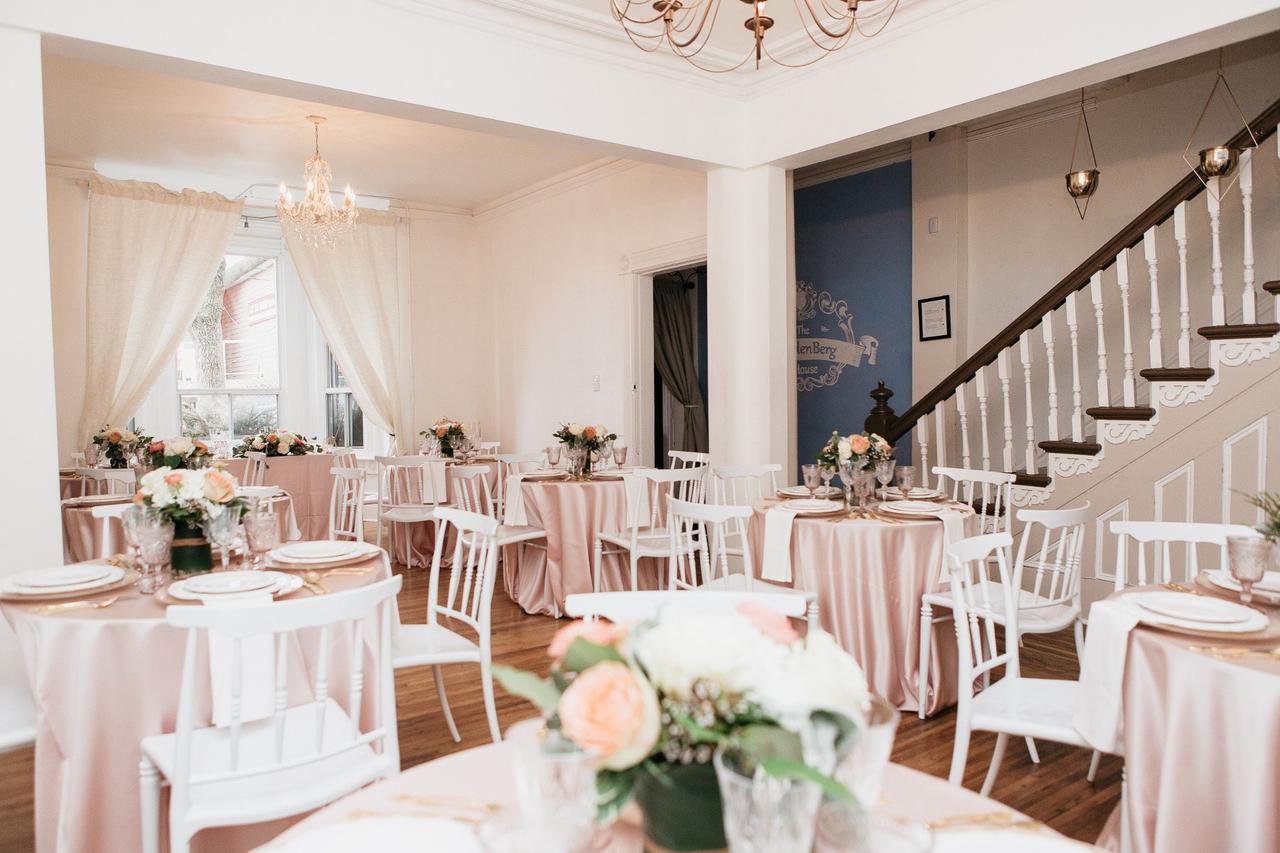 Toronto: Cluny Bistro (35 Tankhouse Lane)
If you want to tie the knot in a drop-dead gorgeous restaurant, Cluny Bistro may be the small Toronto wedding venue of your dreams. It's a Parisian-style eatery that has a private room you can rent out for your intimate celebration. The event space is absolutely stunning, with exposed brick and patterned wallpaper, along with wooden accents. It seats 80, but if you're hosting something smaller, it can be broken down to be even more petite.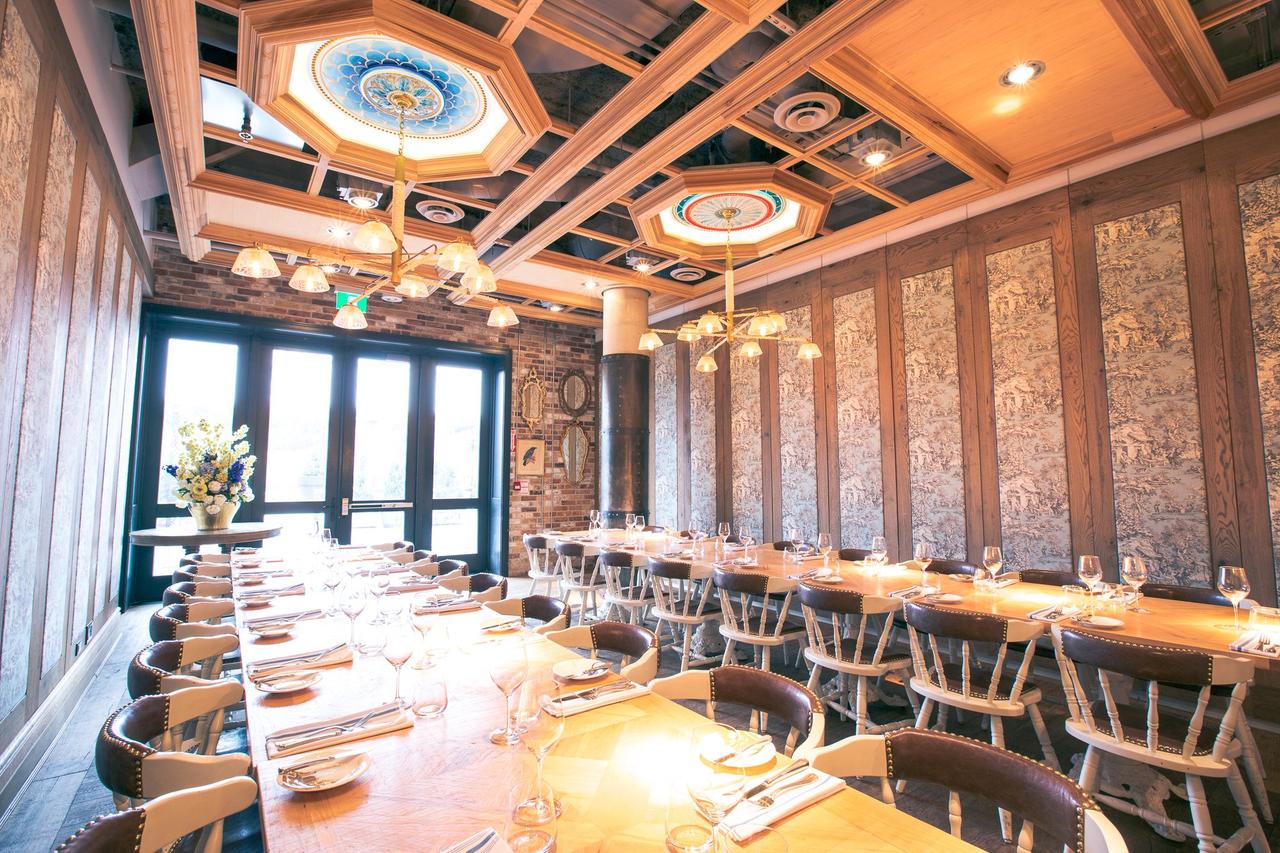 Toronto: Balzac's Cafe Powerhouse (29 Powerhouse Street)
Do you love coffee? Like, love it almost as much as you love your fiancé(e)? Well, if you're considering getting hitched in Toronto, Balzac's Cafe Powerhouse is the place to do it. It boasts eclectic decor, an open floor plan, and enough space for 50 seated guests or 80 guests for a standing reception, making it great for smaller weddings. As for design and decor, it flaunts floral wallpaper, patterned tiles, exposed brick, and chic cafe furniture – all you have to do is add a few tables and personal touches.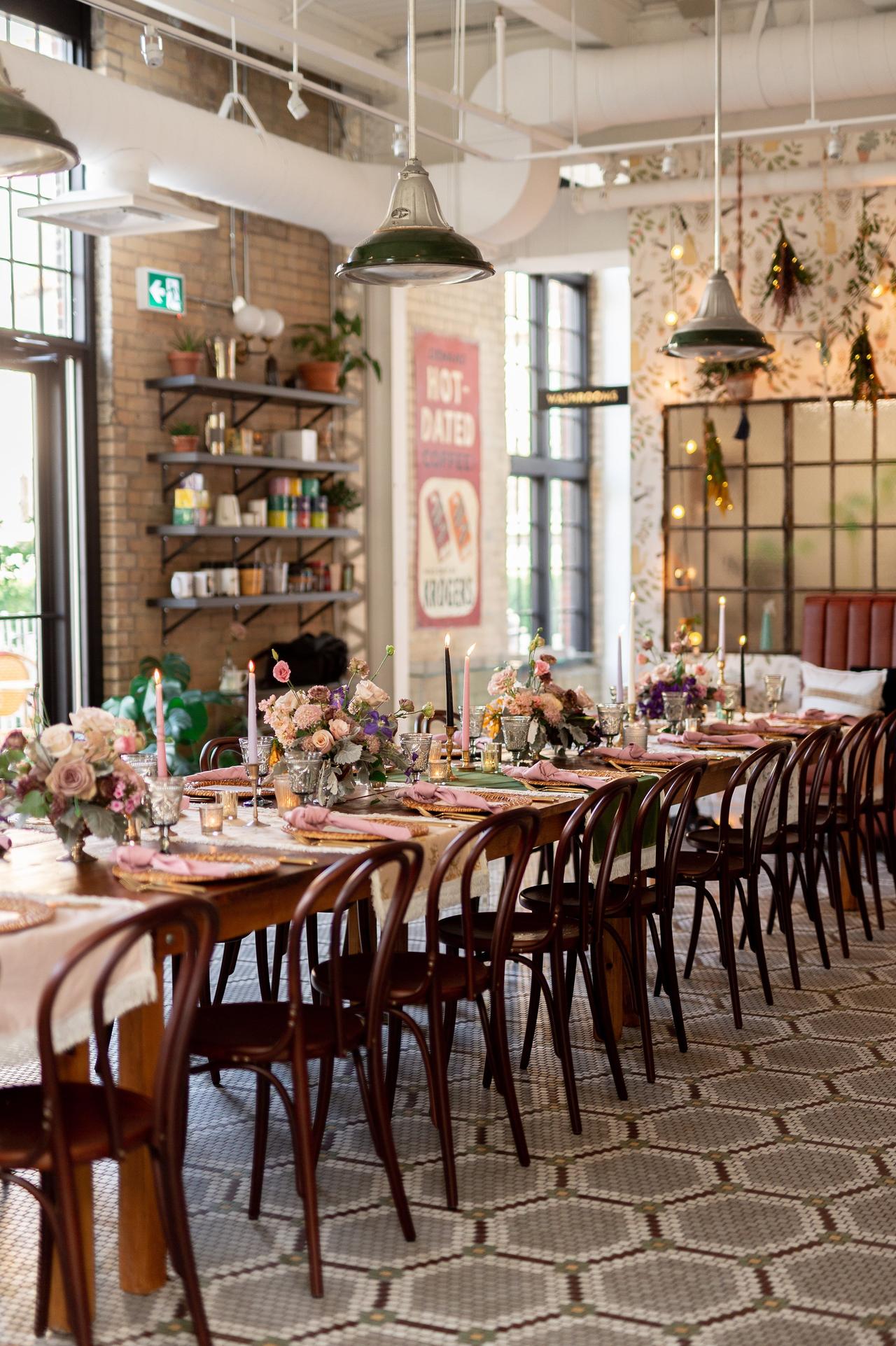 Hamilton: Grain & Grit Beer (11 Ewan Road)
If you're thinking of hosting an intimate wedding in Hamilton, you need to check out Grain & Grit Beer. This pint-sized brewery makes some of the best drinks in the city and is pretty darn picturesque, too. Its industrial-chic taproom is decked out with glowing strands of Edison bulb lights, distressed concrete floors, wood furnishings, and, of course, massive brew tanks (hello, wedding photo backdrop). It's perfect for really itty bitty events since the space is only equipped to seat up to 35 guests.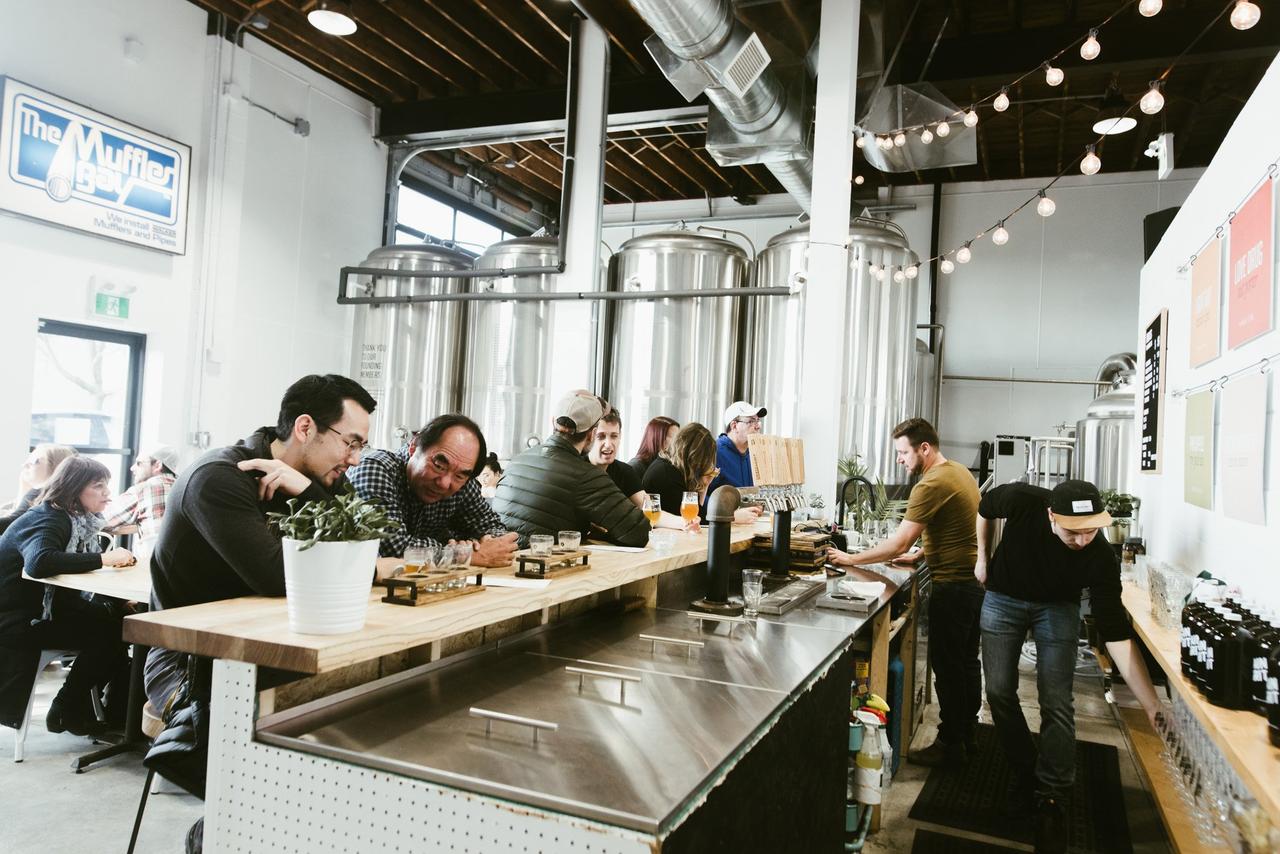 Ingersoll: Carnegie Hall Ingersoll (1 Charles Street East)
What was once a community library has been transformed into a gorgeous wedding venue, dubbed Carnegie Hall Ingersoll. It has maintained its 1910 facade and skeleton but has been updated to with modern amenities, an open concept design, and luxurious decor. It can fit up to 120 of your nearest and dearest but is also great for smaller celebrations.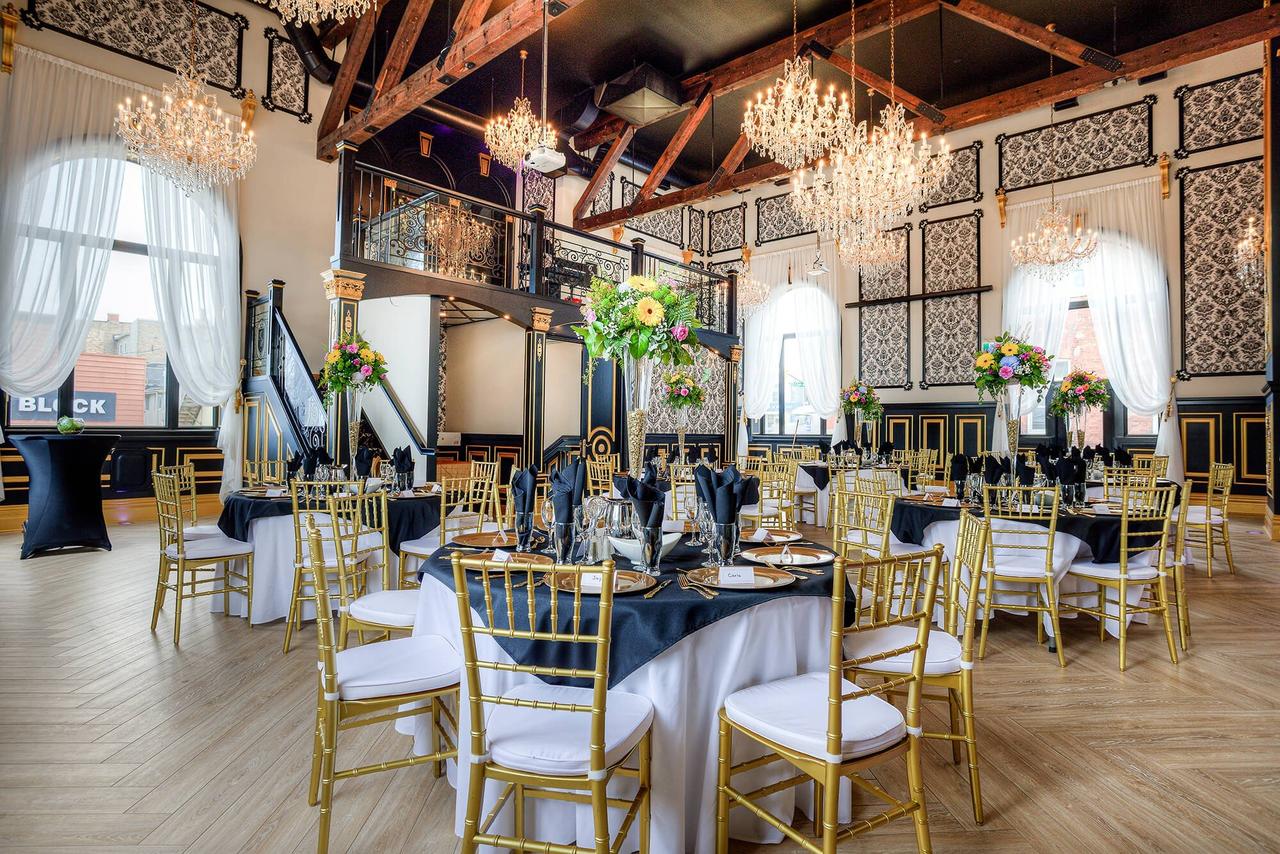 Schomberg: Fermanagh Farms (4023 3rd Line)
If you've been dreaming of having an intimate farm wedding, Fermanagh Farms is a stunning choice for a small Ontario wedding. It's got tons of amazing spots for ceremonies, receptions and wedding photos, and will get you in tune with Mother Nature on your big day. Though it covers acres of land, it's best suited for events with under 120 guests. P.S. If you fall head-over-heels for this venue, you can choose a spring/summer date for an outdoor wedding (including camping for guests) or the cooler seasons as the barn is heated.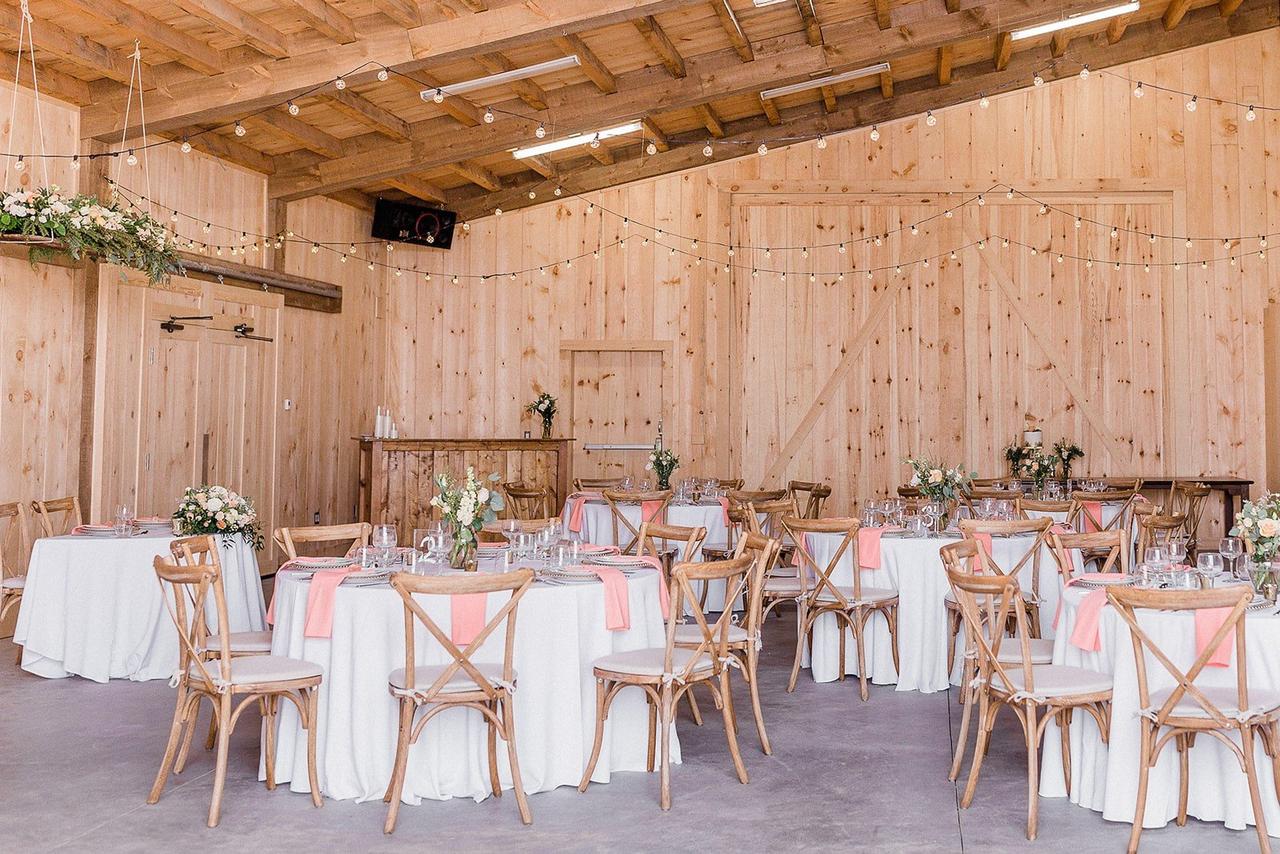 Oakwood: The Manilla Church Guesthouse (8 Church Street)
The Manilla Church Guesthouse is a totally unique small wedding venue in the Kawartha Lakes Region with some serious style. It's a completely remodelled Gothic Revival church, that looks like a traditional church on the outside, but a modern loft within. It's totally flexible and has enough space to squeeze in up to 60 guests.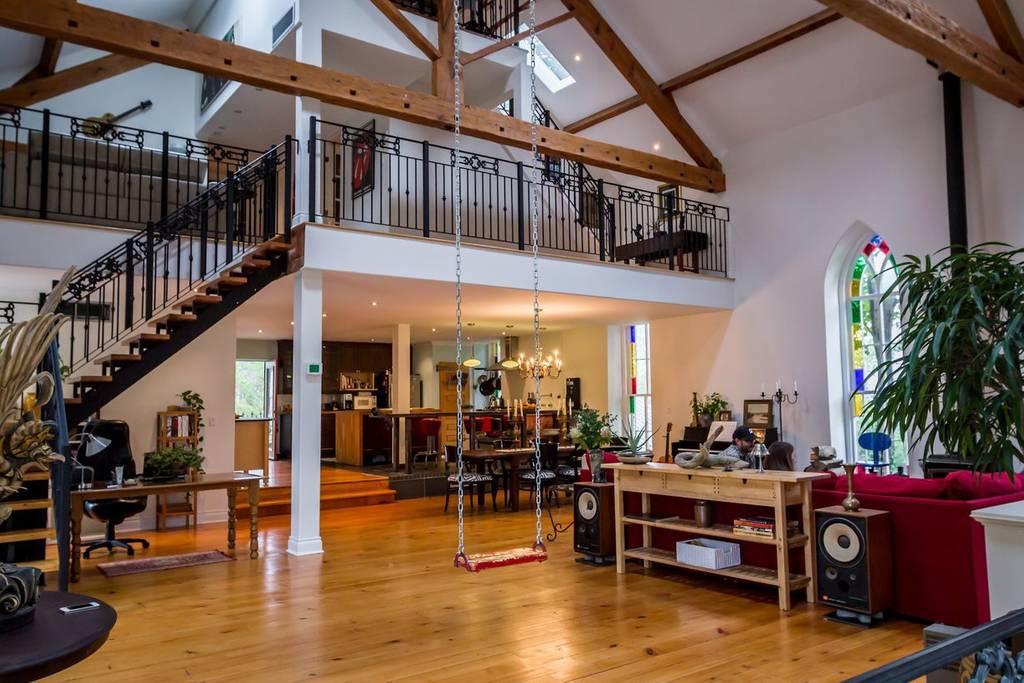 Stouffville: The Hartman Gallery (5725 Davis Drive)
The Hartman Gallery is another awesome small Ontario wedding venue that looks completely different on the outside than it does on the inside. Its exterior is similar to that of a church, but inside you'll find a modern, rustic oasis that makes for an absolutely dreamy wedding venue. It seats 55 guests or 75 for a standing reception. If you need additional space, you can head outdoors and host an open-air reception with up to 120 of your nearest and dearest.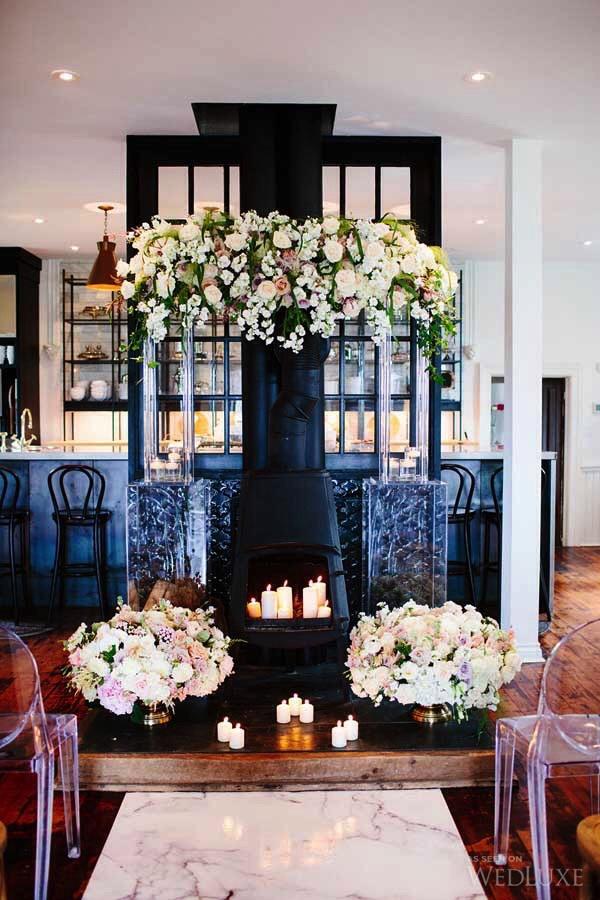 Ottawa: Beckta (150 Elgin Street)
If you've been dreaming of tying the knot in a restaurant wedding venue, this Ottawa gem will probably be right up your alley. Beckta is located inside of the historic Grant House and is the perfect mix of old-timey and modern (it's kept the bones of the manor house, but decked it out with contemporary furnishings like leather bar stools and modern chandeliers). As for space, its two dining rooms can fit 36 guests when combined, but you can book them individually (making it a great choice for elopements and micro weddings).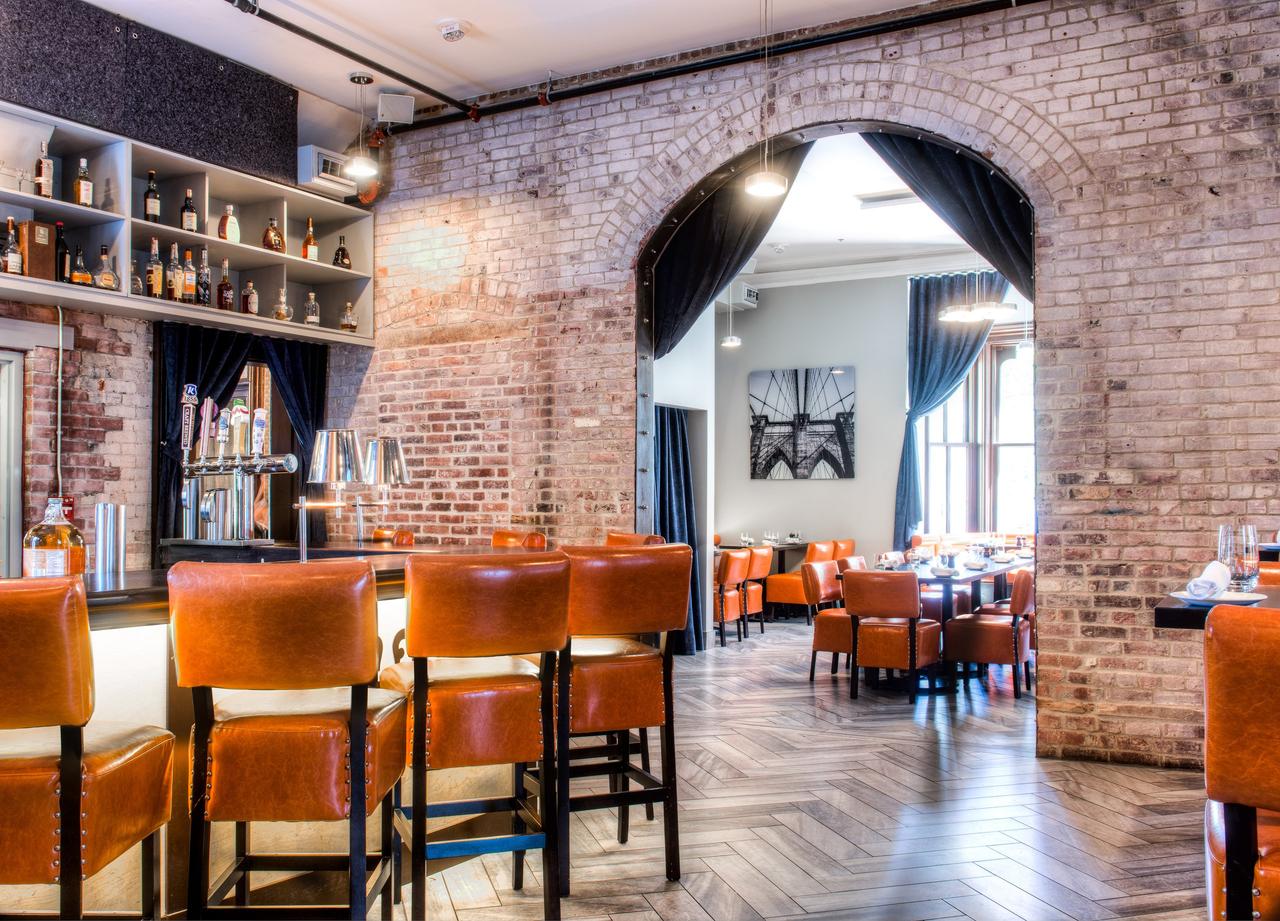 Ottawa: The Metcalfe Hotel (123 Metcalfe Street)
Think all hotel wedding venues are straight-up massive? Think again! The Metcalfe Hotel is a trendy boutique spot with petite, contemporary-meets-industrial function spaces that are almost too cool to pass up. With exposed brick, reclaimed wood floors, gilded mirrors, industrial lighting fixtures, and more, it has enough bells and whistles to save you from spending a fortune on wedding decor. Its largest function space is big enough to seat 100 guests, and there are smaller spaces available as well. Bonus: Because it is a hotel, you and your guests can stay the night once your reception has come to a close.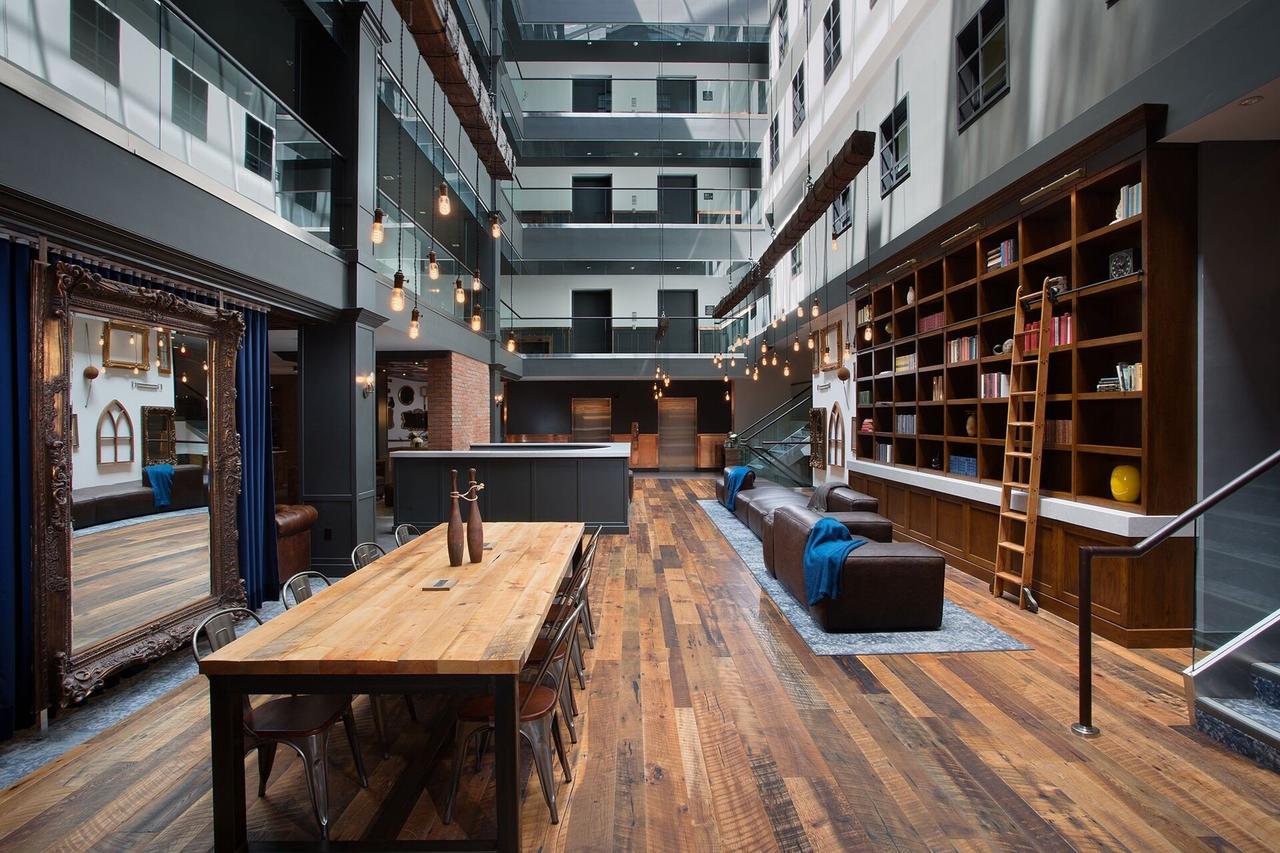 Find more wedding venues in Ontario on WeddingWire »