10 Montreal Bachelor Party Ideas For Every Type of Groom
Thinking of heading to Montreal for your last hurrah? Here are the best bachelor party ideas for every type of groom.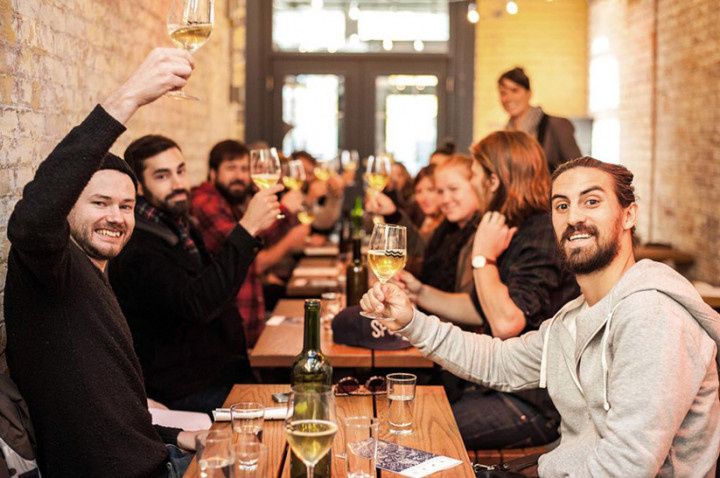 Montreal is by far one of the most beloved bachelor party destinations in Canada. Why? Because it's got everything you could ever want for an epic last hurrah. From killer restaurants to a thriving nightclub scene to games and activities galore, its streets are filled with stag party options for every type of groom. We've rounded up our favourite Montreal bachelor party ideas to point you to the best place for your bash.
Here are the best Montreal bachelor party ideas for every type of groom.
For the beer lover: Montreal Craft Beer Tours
If beer is the groom in your group's cup of tea, consider booking a Montreal Craft Beer Tour. It'll take you to some of the city's most popular brewpubs and introduce you to some new brands and beers Montreal has to offer. But that's not all! You'll also get to indulge in some amazing eats, like local charcuterie, cheese, nachos and chocolate, ensuring that you won't get too wasted before nightfall.
For the drinker: Whisky Cafe
For those who prefer spirits, we recommend hitting up the aptly named Whisky Cafe. The St-Laurent hotspot specializes in – you guessed it – whisky. With over 700 bottles behind the bar including 150 varieties of scotch and its private collection of extremely rare alcohols and wines to try, they'll set up a custom private tasting for your group that you can accompany with some tasty bites. Not sold yet? It's also home to a Cigar Room if you want to feel like real old school gentlemen with a cigar pairing.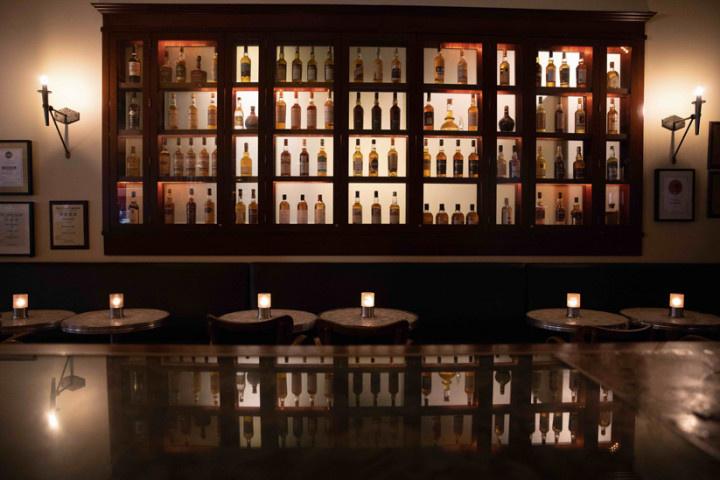 For the x-rated event: Chez Parée
If you're looking for the down and dirty experience you see in the movies, Chez Parée is where it's at. This Montreal bachelor party spot is known for its epic private lounge, erotic booths and amazing dancers (basically the trifecta, so far as strip clubs are concerned).
For the lumberjack: Rage Axe Throwing
If wedding planning is driving you crazy – like real crazy – it might be time to work off some of that frustration. While a trip to the gym might help you sweat off some of those groomzilla vibes, pumping iron doesn't make for the best Montreal bachelor party idea, so why not go axe throwing instead? Rage Axe Throwing will give you and your buds the opportunity to practice your aim and get that anger out of you. Follow your session up with a pint (or five) and you've got the makings of an awesome event.
For the golfer: Golf Club De Golf D'Ile De Montréal
Rather hit the links than the club? Golf Club De Golf D'Ile De Montréal is the bachelor party spot for you. It has two stunning courses, one designed for pros and one designed for pleasure, so you can plan out the game of your dreams. Once one of you is crowned champ, head to the club restaurant to indulge in a pint and a celebratory meal before heading to your next location.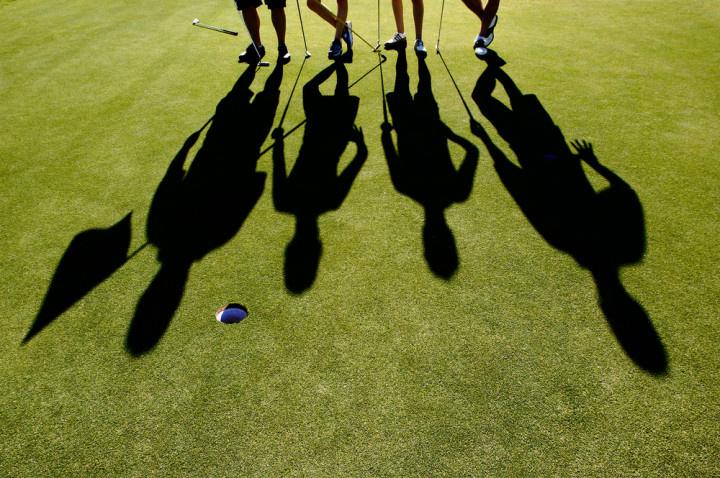 For the survivalist: EZKAPAZ
Get out of your comfort zones and see what you can accomplish when you put your heads together by heading to EZKAPAZ for an epic escape room adventure. It has four unique immersive scenarios to choose from that are perfect for any board game junkie, video game nerd or puzzle fanatic. Each room can accommodate up to 20 guests, so it's great for groups both big and small. P.S. this is an awesome activity for bonding if your groomsmen don't know each other super well.
For the hipster: Fitzroy
If you're in the market for an Instagrammable Montreal bachelor party idea with cool clientele, awesome drinks and enough games to keep you busy until last call, this is it. Fitzroy is a trendy bar, billiards hall and arcade that will make your groom's hipster dreams a reality. Don't forget to snap a few polaroids so you can remember what shenanigans you got up to.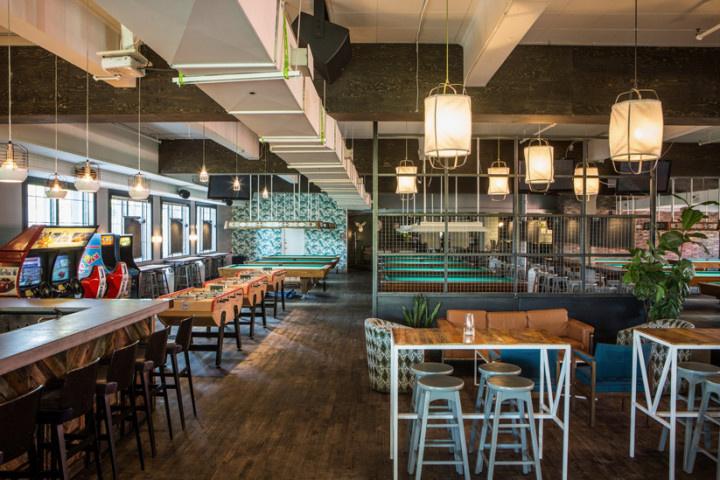 For the foodie: Maison Boulud
Sometimes all a guy needs is some friends and a fancy meal. If your groom wants to take his foodie game to the next level, skip the trip to Burger King and make a beeline for Maison Boulud (well, you should probably make a reservation first). It's got a drop dead gorgeous interior and a killer menu stacked with elevated French fare that's guaranteed to get you drooling.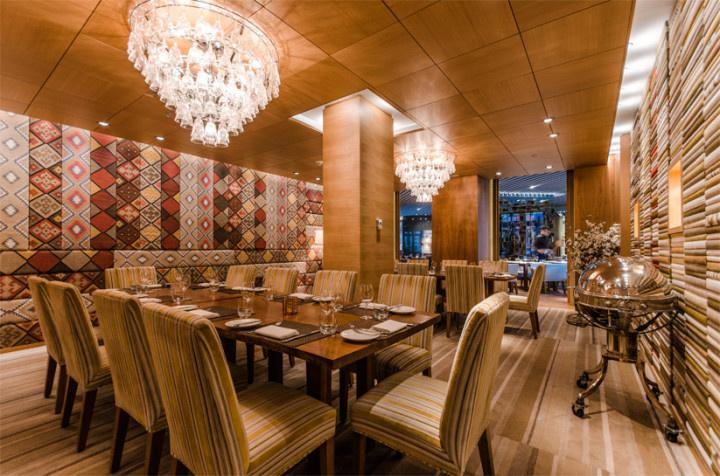 For the hunter: Paintball Mirabel
If paintball is your groom's game of choice, there's no better Montreal bachelor party idea than Paintball Mirabel. The facility is located a 45-minute drive from the city centre but is definitely worth the trek. It has 30 different playgrounds to choose from, each with a unique look (some draw inspo from historical sites, others from video games) and obstacles. This activity will help your guest of honour work off some of that pre-wedding stress and have a blast doing it.
For the grown-up kid: Action500
Feel like kids again by spending the day at Action500, and indoor sports and gaming mecca. What does it have to offer? Just about everything. There's go-karting, paintball, laser tag, an escape room all under one roof. This is perfect for the guy who wants to do it all without hopping from place to place (though we do recommend hopping to a bar before or after).
Create a Montreal bachelor party hashtag with our Bach Party Hashtag Generator »