10 Calgary Bachelor Party Ideas For Every Type of Groom
Throwing a bachelor party in Calgary? Here are the best places you need to add to your event itinerary.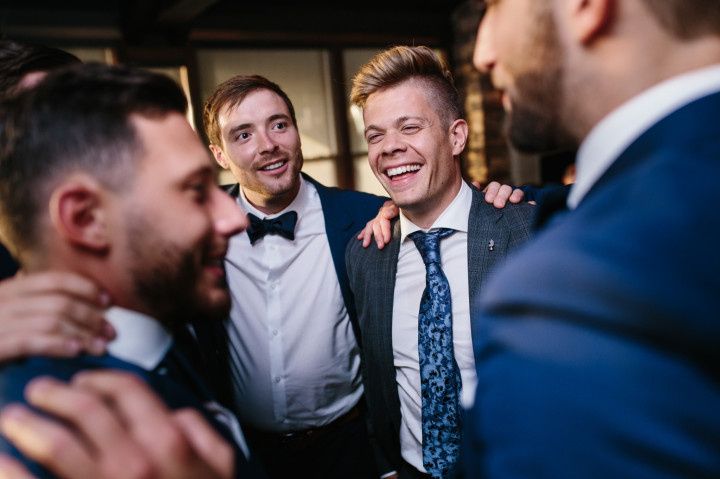 Calgary is hands down one of the best bachelor party destinations in Canada. Its streets are lined with celebration-worthy spots, from bars to restaurants to gaming facilities. Seriously, just about any type of groom can be accommodated. Plus, you're not limited to just one place, if you want to make a big event of it (which we totally recommend), why not hit a handful (or all) of the Calgary bachelor party ideas on this list?
Here are the best Calgary bachelor party ideas for every type of groom.
For the gamer: The Rec Room
If you're looking for a stag party idea in Calgary where the groom-to-be can leave his cares behind and embrace his inner child, The Rec Room is it. This spot has basically everything you could ever want – arcade games galore, pool, shuffleboard, ping pong, live performances, a restaurant and a bar (talk about something for everyone). You'll never run out of things to do here, so you won't have to waste a bunch of money on Ubers hopping from bar to bar.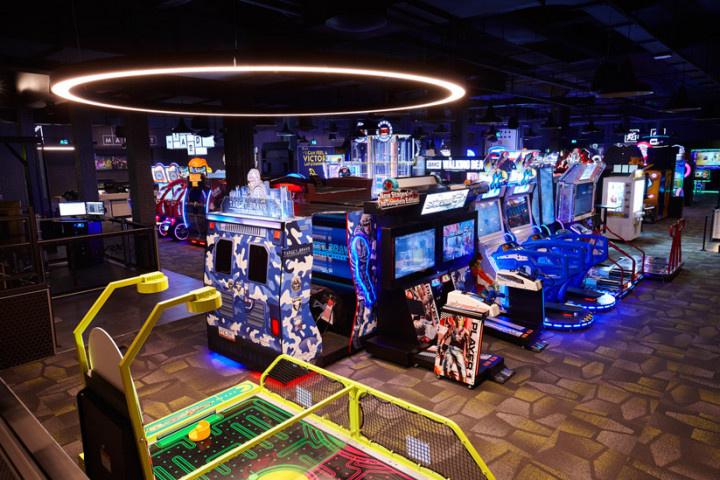 For the drinker: Bourbon Room
Looking to get boozy but stay classy? Sounds like the Bourbon Room is the Calgary bachelor party idea for you. The intimate lounge has over 120 different varieties of whisky and a killer craft cocktail menu that will impress even a master mixologist. It's definitely more high brow than your classic club or five bar and will make your last hurrah a stylish one.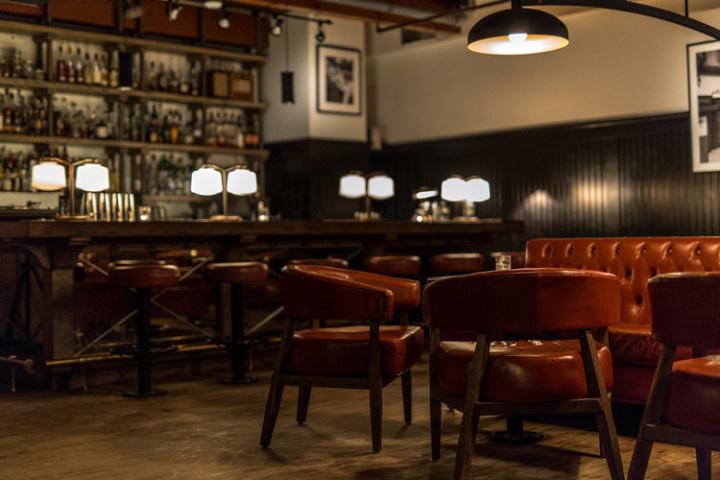 For the beer lover: Calgary Brewery Tour
If the groom in your group is more of a beer guy, don't fret, you've got options. Calgary has its fair share of craft breweries, and Calgary Brewery Tour will bring you to the best of the best. The company will figure out all the details for you and take you on an epic journey full of IPAs, lagers and sours. Bonus: it's got a minibus that fits up to 14 passengers, so no need to order a party bus, limousine or Uber XL.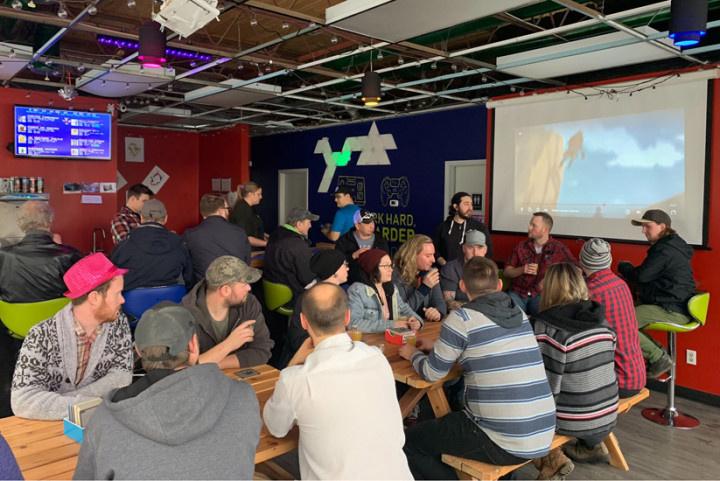 For the athlete: Calgary Curling Club
If you're planning a Calgary bachelor party for a sports fan, skip the game tickets or trip to the gym and try something new. In need of an idea? You can rent out the Calgary Curling Club's rink and spend the day sweeping and sliding. Don't worry, you don't need to be total pros – its staff will give you a 30-minute crash course and provide you with all the equipment you'll need.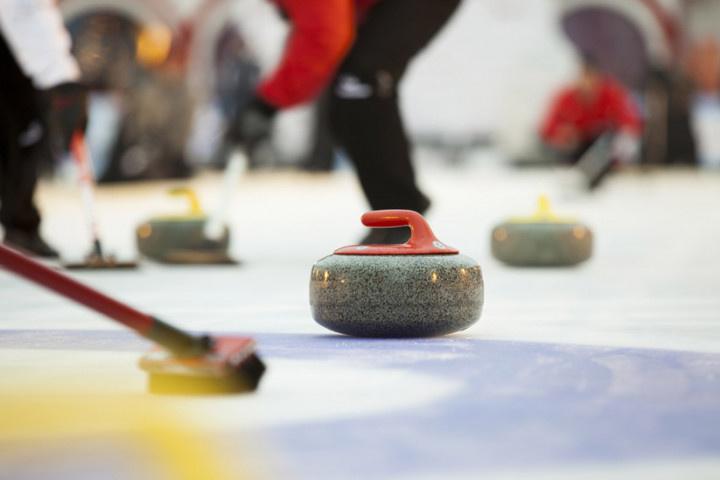 For the golfer: Heritage Pointe
Another solid sporty Calgary bachelor party idea is hitting the links for a game of golf. Heritage Pointe is one of North America's premier greens and has 27 challenging holes for you and your friends to face off at. Once you've crowned a winner head to its restaurant for some celebratory drinks and some food before moving on to your next adventure.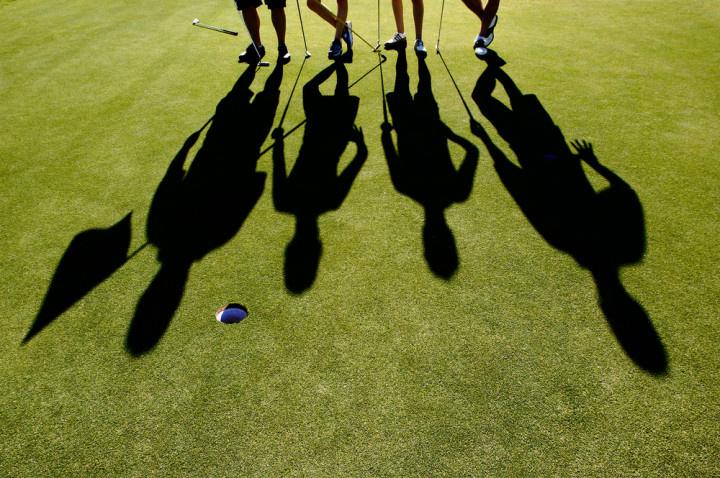 For the foodie: Yellow Door Bistro
For the foodie in your friend group, Yellow Door Bistro is the place to go. It serves up contemporary, bistro-style fare in at the oh-so-trendy Hotel Arts. As an added bonus, the restaurant is conveniently located in the heart of downtown, so you should have no trouble finding a bar or club to hit once you're finished wining and dining.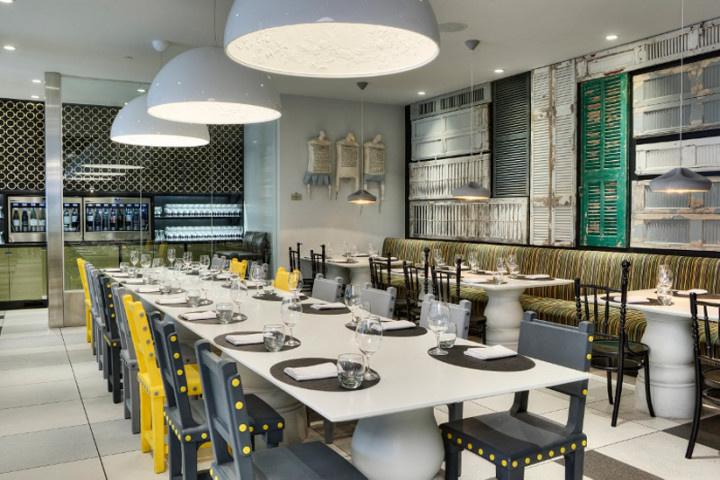 For the survivalist: Escape60
If puzzles are your groom's jam, an escape room is the perfect bachelor party activity to book. Lucky for you, Calgary has some awesome ones to choose from. Our pick? Escape60. It has five unique immersive experiences to choose from, inspired by movies like Jurassic Park and Harry Potter, making it totally unique. It's also the only escape room experience in the city that serves alcohol so you can get a little boozy, too.
For the lumberjack: BATL
Work off some of that wedding planning stress by throwing axes at BATL. You'll get to spend a few hours feeling like real lumberjacks and honing your skills. Once you've wrapped up your sesh, hit the restaurant for some bar-style snacks and beer. P.S. this activity won't fill your entire day, so we suggest pairing it with another item on this list.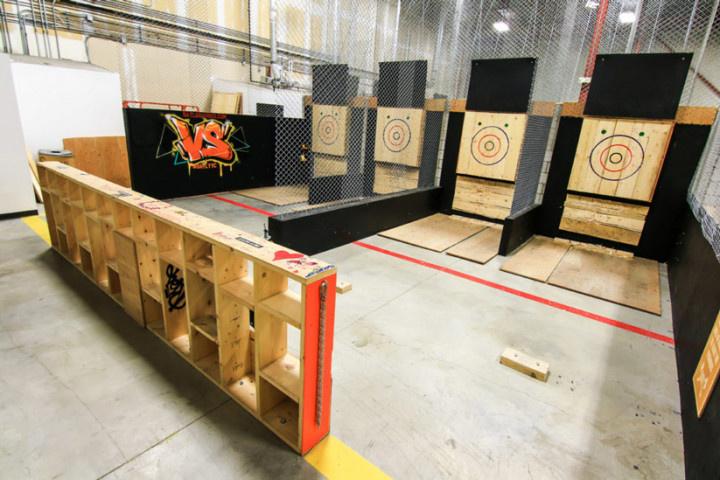 For the hunter: Rampage Paintball
Another tried and true way to work off stress and forget any wedding worries is with a game of paintball. Rampage Paintball is your best bet in Calgary for a bachelor party, offering 55 acres of terrain and all the supplies you'll need for some colourful combat.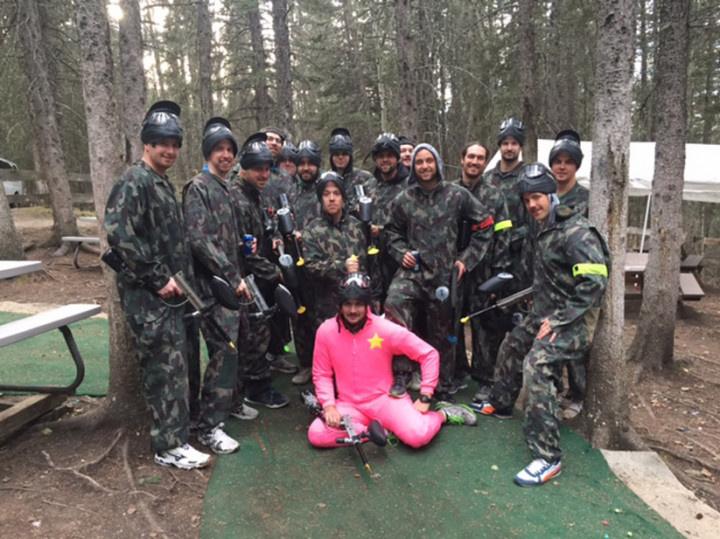 For the party animal: Cowboys
For a real Calgary stag party experience, Cowboys is where it's at. The country western bar-meets-casino is the perfect place to forget your worries and replace them with shots and a healthy dose of dancing. Its staff will even put together an epic event package that'll bless you with bottle service and the whole VIP treatment so you can spend the night feeling like celebrities.
Create a Calgary bachelor party hashtag with our Bach Party Hashtag Generator »