10 Toronto Bachelor Party Ideas for Every Type of Groom
Looking for a Toronto bachelor party idea that's better than your go-to bar? Try one of these stag party spots and you're bound to have a good time.
The moment you've been waiting for has finally arrived - it's time to plan your best friend's Toronto bachelor party. Not everyone wants to fly to Vegas and risk following in the footsteps of The Hangover, and you don't have to! From arcade bars to battle sports to Drake-affiliated restaurants, here are some of the awesome bachelor party ideas Toronto has to offer.
Here are a few Toronto bachelor party ideas to add to your list.
For the gamer: The Rec Room (255 Bremner Boulevard)
Peel your pal away from his Xbox and spend the night doing something a little more social than playing Call of Duty. Yes, you'll have to change out of your sweat suits, but it'll be well worth it. The Rec Room is the perfect blend of bar and arcade, offering shuffleboard, racing games, first-person shooters and ping pong, as well as a full service bar and restaurant. It's pretty much impossible to have a bad time here.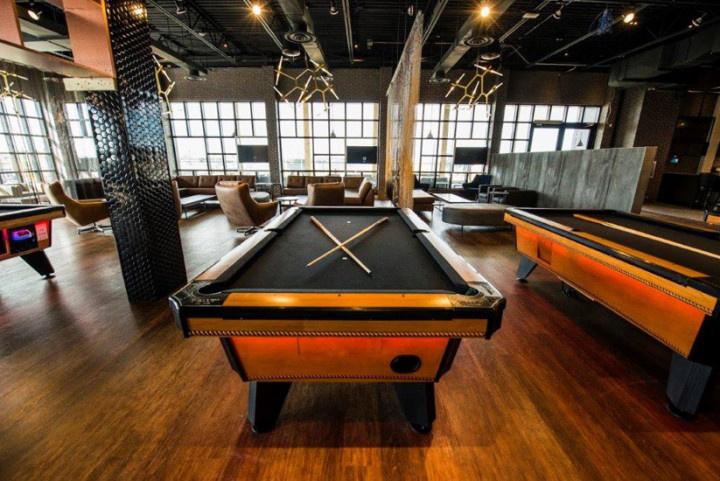 For the lumberjack: BATL (Multiple Locations)
Want to work off some of that wedding stress? There's no better way than doing a bit of axe throwing. You and your groomsmen can spend the day learning the ins and outs of the craft and doing a bit of target practice.There are locations in the Galleria Mall, Yorkdale Mall and the Port Lands, so you've got options. Pro tip: the Galleria Mall is the only licensed location, so head there if you want to enjoy some drinks post-throw.
For the skier/snowboarder: Axis Freestyle Academy (356 Four Valley Drive)
If you can motivate your gang to roadtrip to Blue Mountain or Tremblant, by all means do, but if you want to stay close to Toronto for the bachelor party, you're not out of luck. Vaughan's Axis Freestyle Academy is an indoor dryslope park where you can practice your finest ski and snowboard moves without any snow. It's open all months of the year, so you don't have to wait for winter to gear up.
For the whiskey enthusiast: SpiritHouse (487 Adelaide Street West)
This Adelaide Street watering hole is known for its killer selection of international and Canadian whiskies and is a touch sleeker than your average Irish pub. Its affiliated with the Toronto Institute of Bartending, so don't expect to find any amateur mixologists pouring your drinks (they're knowledgeable and could probably teach you a thing or two). Want to amp up your stag party? Book a tasting or workshop and learn more about your favourite boozy beverages.
For the golfer: Dentonia Park (781 Victoria Park Avenue)
If you're not a member of a fancy country club, it can be hard to find a place to tee up in Toronto. Lucky for you, there are a few courses owned by the city, including Dentonia Park. It's got reasonable rates (under $30) and is only a hop, skip and a jump away from the VP subway station - so you can easily ride to your next destination.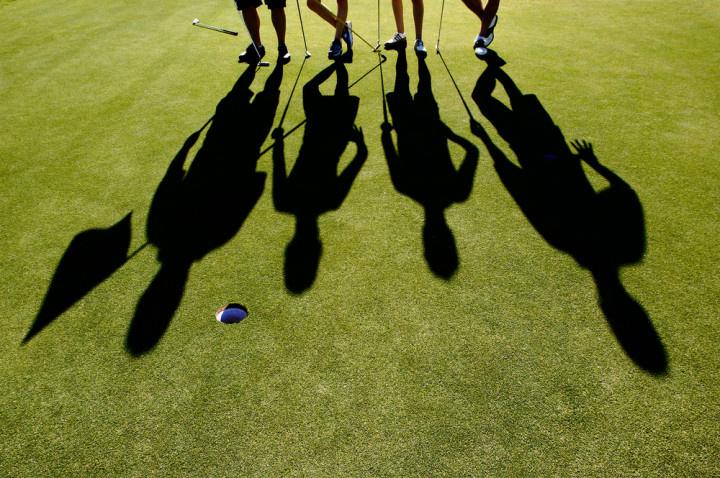 For the groomer: Rod, Gun & Barbers (1612 Queen West; 2877 Dundas West)
Everyone in the wedding party wants to look like a million bucks when the big day rolls around, so give 'em a head start by bringing them to Rod, Gun & Barbers for a Toronto bachelor party. It's the ultimate gentlemen's lounge, offering more than just grooming services. After you get shaved and trimmed, you can move over to the bar for a single malt and cigar (a real winning combo, if you ask us). There's also live music on weekend nights, so aim to book on a Friday or Saturday.
For the hunter: Archers Arena (1140 Sheppard Avenue West)
Tired of paintball matches? Head to North York to channel your inner Legolas' at Archers Arena and play archery tag. You'll get to do a bit of target practice with your bow and arrow before heading out into the 8,000 square foot arena to battle. Don't worry, the arrows are padded, so it isn't exactly a Hunger Games-style duel to the death.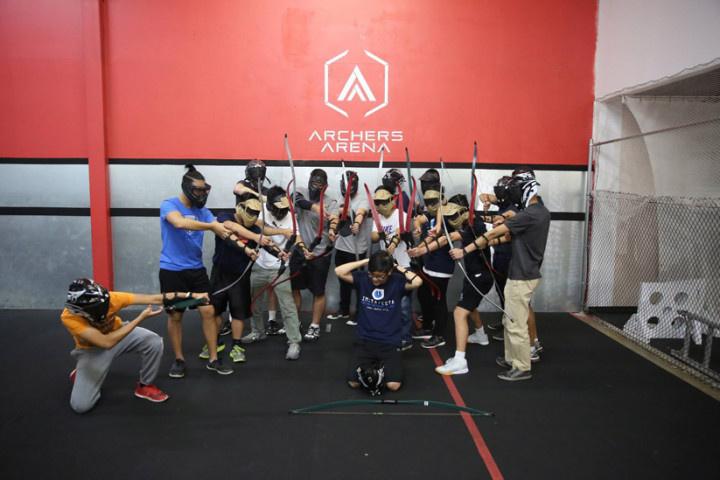 For the fitness junkie: The Monkey Vault (100 Symes Road)
Forget lifting weights and jogging on the treadmill - head to The Monkey Vault and challenge your muscles in different (AKA more fun) ways. This Symes Road parkour gym has taken over an abandoned refinery and has all the equipment and space you could ever need to run, jump, climb and wear yourselves out. If you've never done parkour before, you'll want to book an introductory class for your squad so that everybody can learn the basics.
For the foodie: Pick 6ix (33 Yonge Street)
If food is always on your friend's mind, turn his bachelor party into a culinary affair. Instead of ordering takeout from UberEats or Foodora, get suited and booted and hit the town. Lucky for you, Toronto is brimming with 5-star restaurants worthy of this kind of celebration. If you need some help choosing, we suggest Pick 6ix - it's Drake's newest local restaurant venture (it's good enough for Champagne Papi, so it's good enough for you!).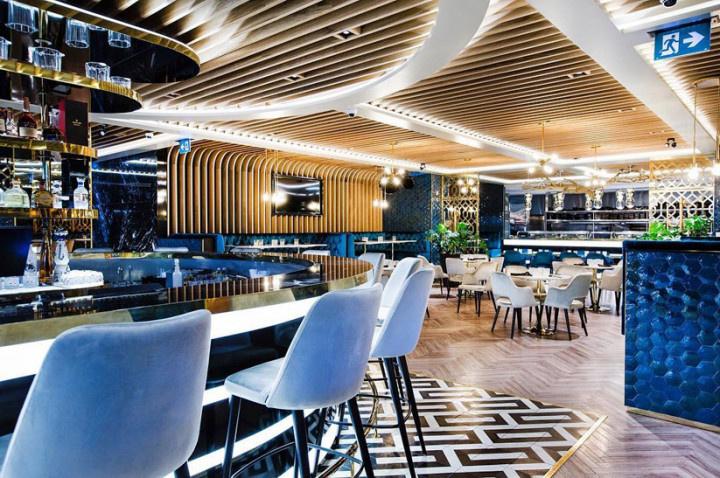 For the party animal: Dundas West
If you're looking for good old fashioned Toronto bachelor party ideas with plenty of booze and shenanigans, head down to Dundas West and do a bit of bar hopping. This street has more than its fair share of amazing watering holes - Montauk, Mahjong Bar, 3030...just to name a few - worthy of your bachelor party. Or, if you're in the market for something a little more club-focused, we recommend switching things up and heading to King West or the Entertainment District.
Create a Toronto bachelor party hashtag with our Bach Party Hashtag Generator »