The Ultimate Grooming Routine for Grooms
You'll need more than just an amazing suit to make you look and feel like a million bucks on your big day.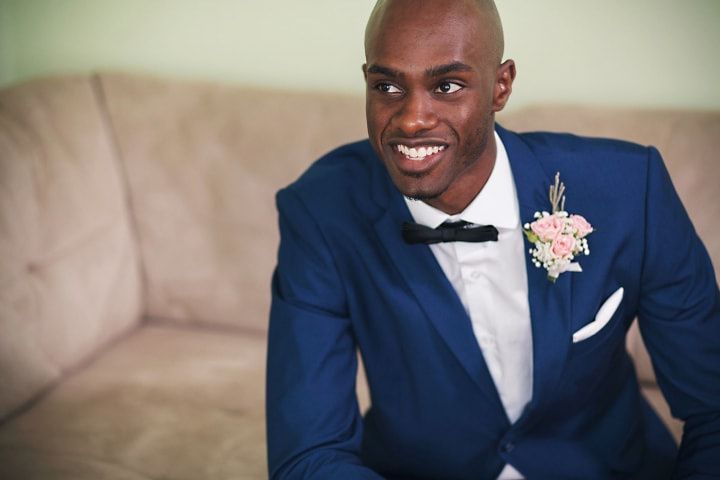 Beauty routines aren't just for brides. Grooms need to look their best on their big day, too, and that usually takes more than just a bespoke wedding suit. From beard maintenance to teeth whitening, this ultimate grooming routine for grooms will elevate your look from Average Joe to GQ. Seriously, add a few of these grooming essentials to your checklist and you'll be looking all sorts of amazing on your big day.
Here's the ultimate grooming routine for grooms.
Visit your barber
Want your hair to rival Ryan Reynolds' on your wedding day? Get thee to a barber. You were probably planning on doing this anyway, but a helpful reminder can't hurt. Don't forget to stock up on products to make sure your 'do stays intact from dawn until dusk.
Wax any problem areas
While some dudes can get away with skipping this one if your chest or back is looking hairier than your canine companion's you should probably be booking an appointment in the near future. I know, I know, you've probably heard your fair share of horror stories about waxing from your fiancée, but it's time for you to man up and get the job done.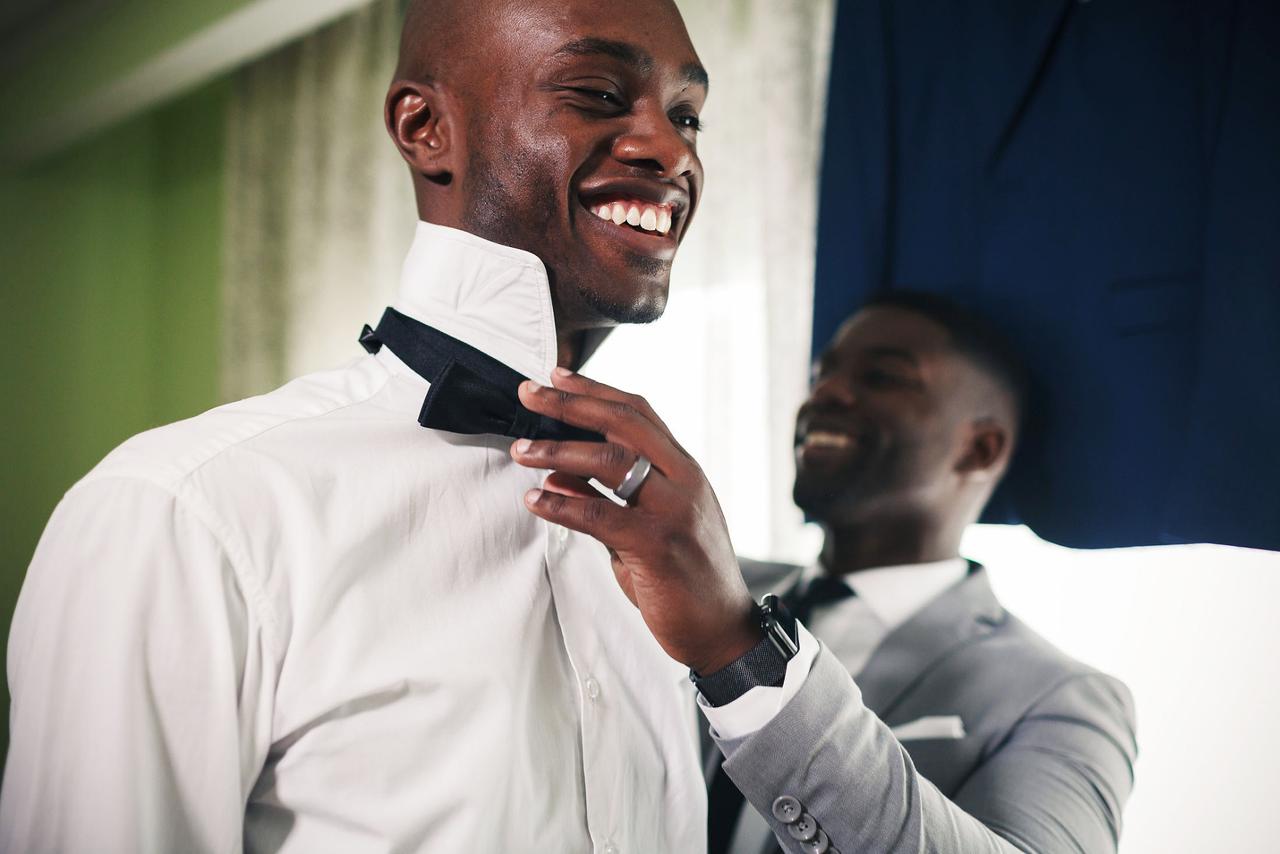 Have your beard beautified
Speaking of stray hairs, you definitely want to get your beard and moustache touched up before your big day. Even if you're a seasoned pro at manicuring your facial hair, we recommend making an appointment with a professional. They'll give it that extra TLC so that your mug looks on point in all your wedding photos.
Get those eyebrows under control
Big eyebrows are all the rage for both guys and gals, so don't go to town with your tweezers. However, if yours have morphed into one as of late, you'll want to sort that out. Instead of trying to DIY a solution at home - that's just asking for things to go wrong - see a professional and get yours tweezed, waxed or threaded.
Book a manicure
Now, if you've never had a manicure, the idea of one can be a little off-putting (and, for some reason, emasculating). But, here's the thing, you don't have to get french tips or acrylics when you visit a salon. A manicurist will remedy your rough skin and flawed cuticles and trim any nails that are just a little too long (your fiancée will be so happy about that). You may also want to throw in a pedicure if your toes are looking a little worse for wear.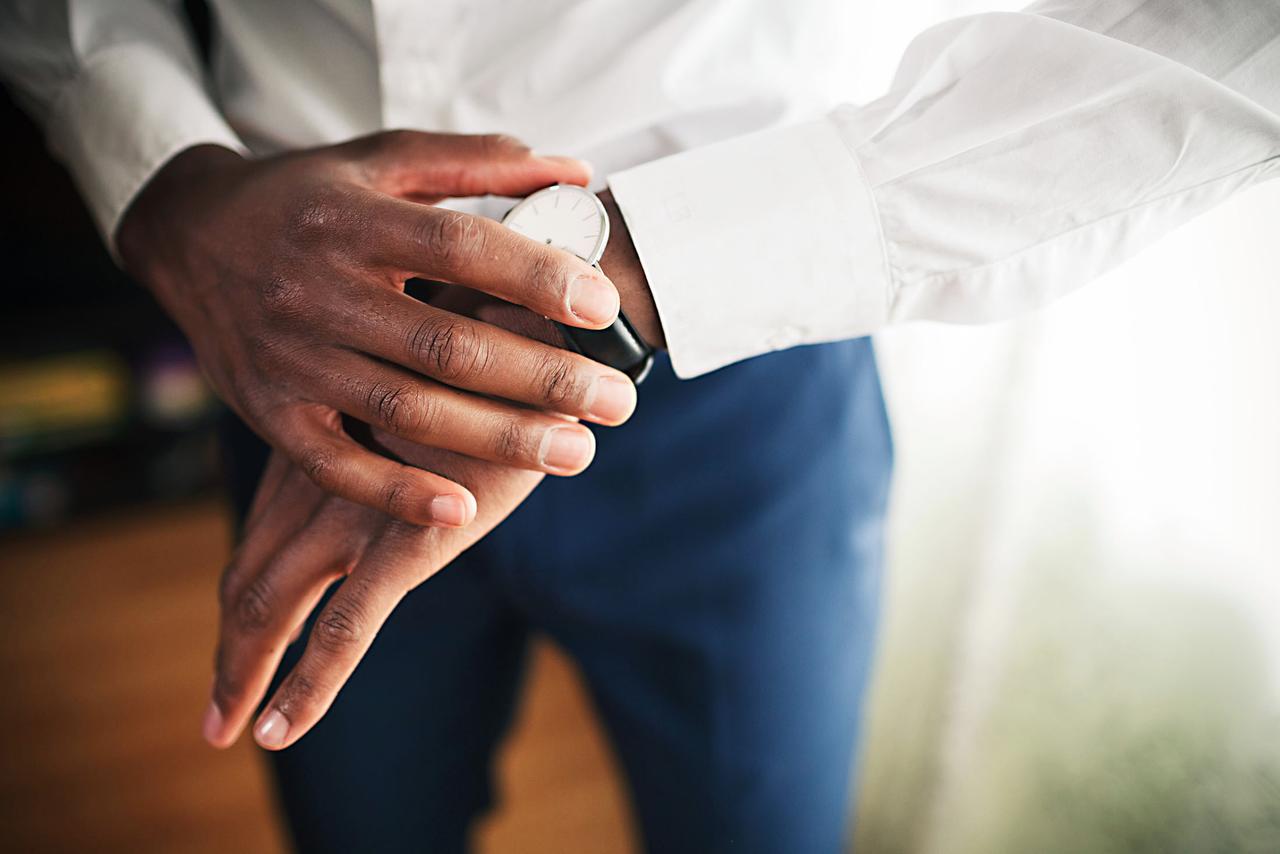 Treat yourself to a facial
If you're experiencing a second coming of your teenage acne, your skin is feeling drier than the Sahara Desert or you're just in need of a little bit of pampering, squeeze a facial into your schedule. Your fiancée will probably be all too happy to join you for this excursion, so feel free to turn it into a full-blown spa day and add in a pair of massages.
Make those pearly whites even whiter
If you're an avid coffee drinker or can't get enough of the red wine, your teeth probably aren't as white as they once were. You'll want your smile to be stunning (note: not blinding) on your big day, so book a visit to your dentist to get those pearly whites looking their best.