5 Major Grooming Don'ts That Every Future Groom Should Know
Think you've got your grooming routine all figured out? Make sure none of these things are on your to-do list.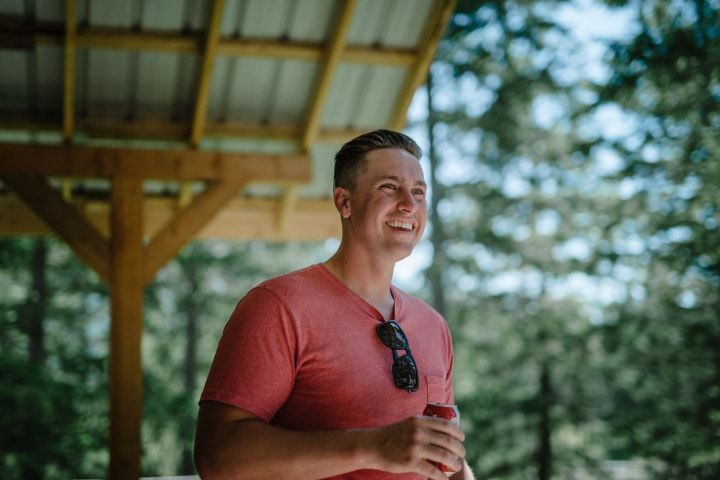 So, you've found your ensemble, you've got all your accessories together and you're ready for your wedding day? Not so fast! You've got a grooming routine to put together. That's right if you want to look picture-perfect from head to toe you're going to need to get your skin, hair and body primped and prepped, too. Knowing what you shouldn't do is just as important as knowing what you should, so we've put together a list of grooming no-nos to help you out.
Here are a few major grooming don'ts that every groom should know.
Radically change your skincare routine
The last thing you want on your big day is an onslaught of acne. One surefire way to prevent this? Not switching up your skincare routine. If you've been using the same face wash for months and it works for you, now's not the time to dabble in new lotions and potions. On the other hand, if you're already facing a breakout, you may want to book a facial or skin treatment at a spa to soothe your skin (it's also an awesome way to get some pre wedding R&R).
Try trimming your own hair
Cutting a few inches off your locks may not seem like rocket science - and it's not - but we strongly caution against it. You don't want to risk having a mishap with your scissors or razor that leaves you with an unintended mohawk or buzzcut on your big day. Instead, gather your merry band of groomsmen and head to the barber for a bit of pre-wedding bonding.
Give self tanning a whirl
Never tried self tanning? The day before your wedding isn't the time to give it a shot. Everyone who's ever bought a bottle of tanning mousse, oil or lotion knows that it takes quite a bit of trial and error to get right. Doing it yourself could easily lead to Oompa Loompa-hued skin or a patchy tan. If you want a Bahamian glow on your wedding day, go get sprayed or airbrushed at a reputable salon - not in your own bathroom.
Whiten your own teeth
Teeth whitening can be tricky business, so seeing a dentist is always your best bet. Home remedies probably won't damage your pearly whites, but you may not get the results you're hoping for (and you definitely don't want to end up like Ross Geller). Yes, this will cost you more than a pack of Crest Whitestrips, but having that million dollar smile on your wedding day will be well worth it.
Pluck or wax without the help of a pro
If you've only got a few stray hairs to take care of, go ahead and take some tweezers to them. However, if you're looking at doing some significant work on your brows (or any body hair, for that matter) you should consult a professional. Over-tweezing can leave you with less-than-desirable results and a bad wax will probably irritate your skin, so do yourself a favour and book an appointment with a esthetician.