The Groom's Great Tuxedo Glossary
Ready to start tuxedo shopping? Get familiar with these terms before you set foot in any suit stores.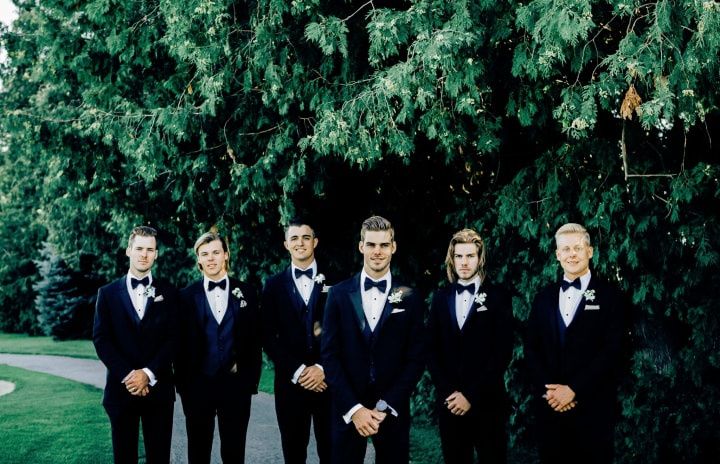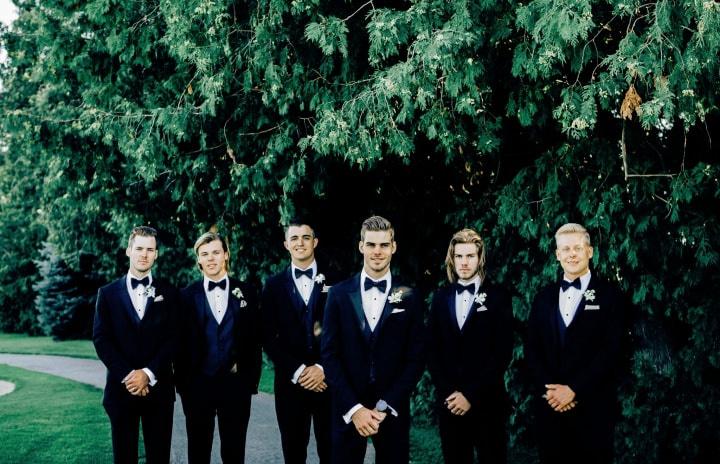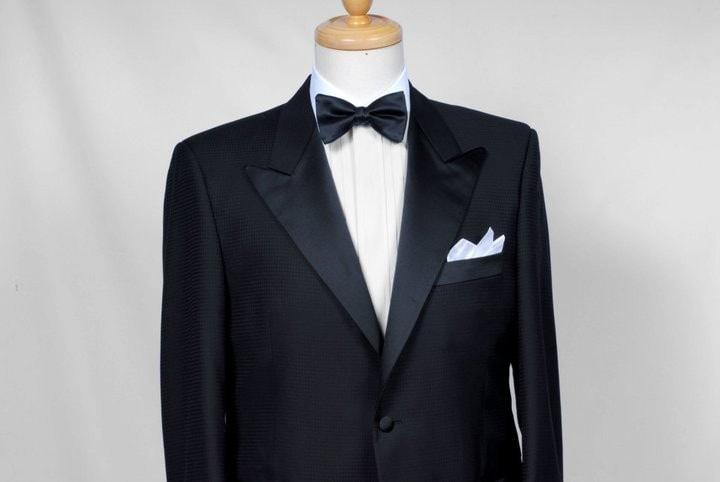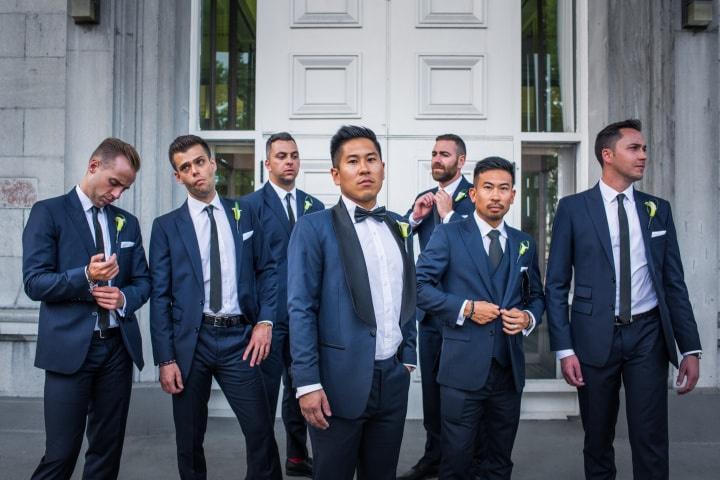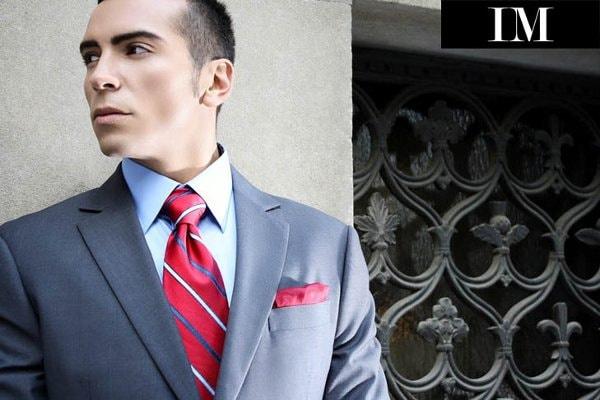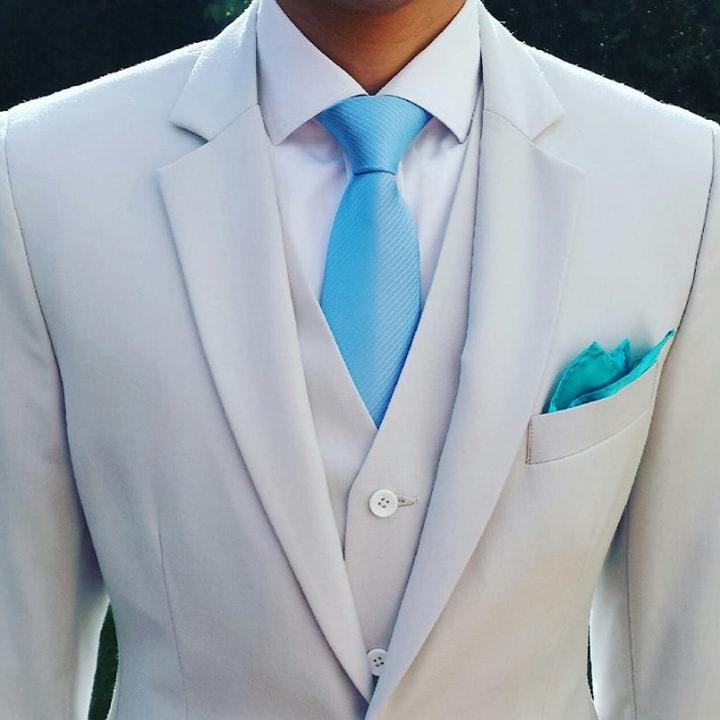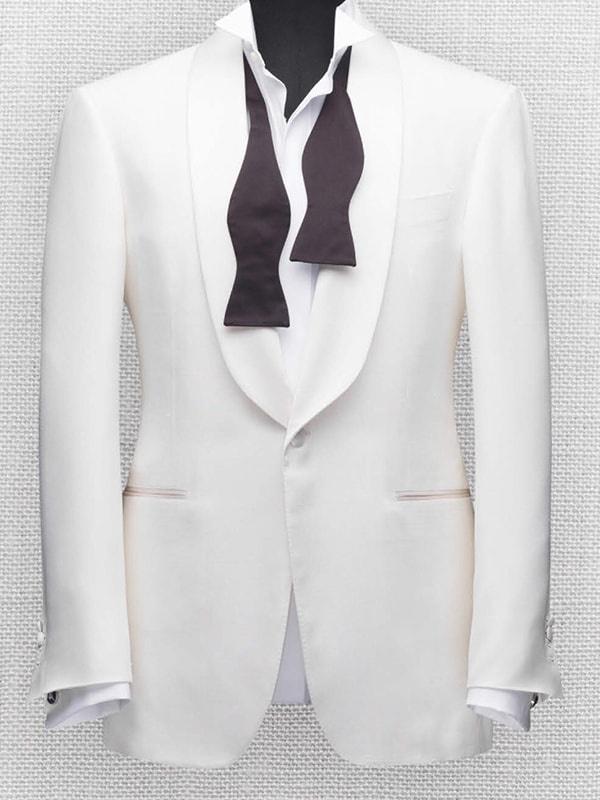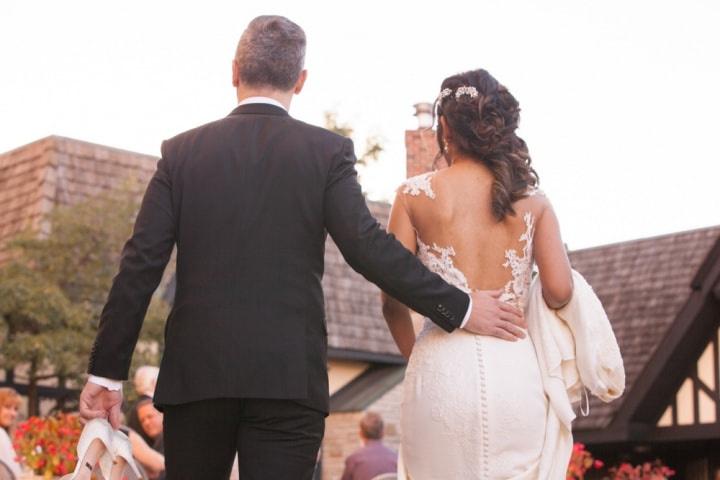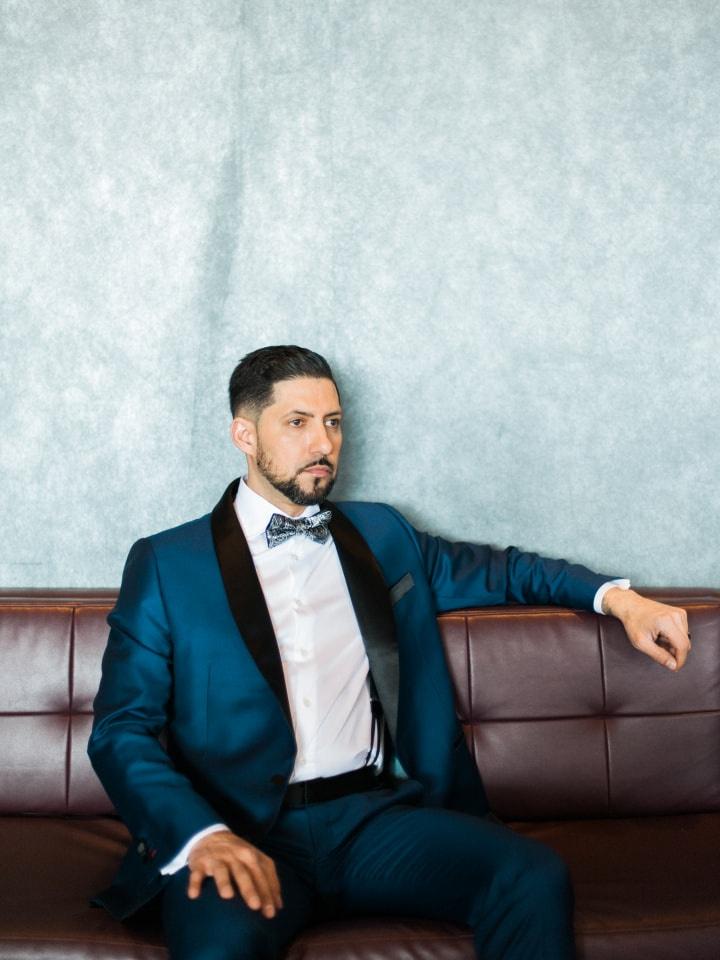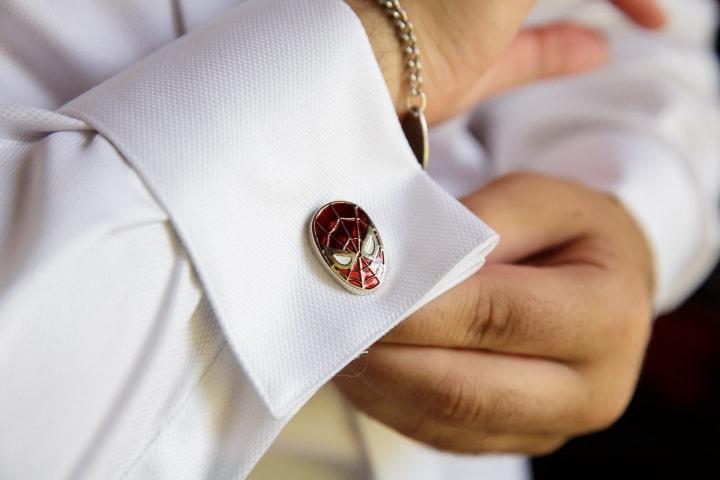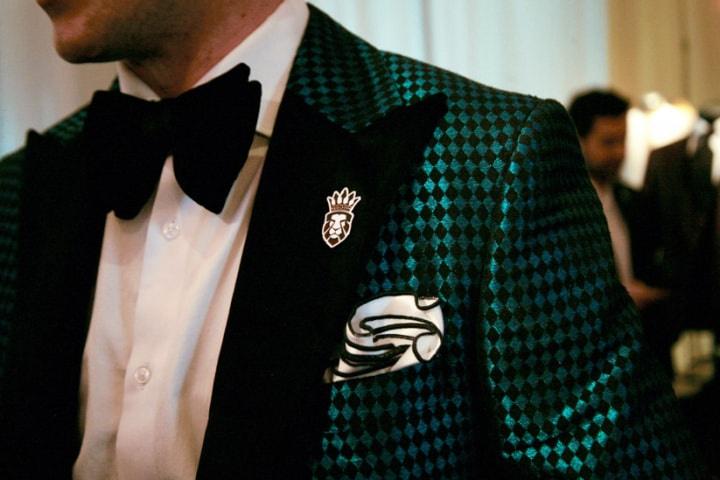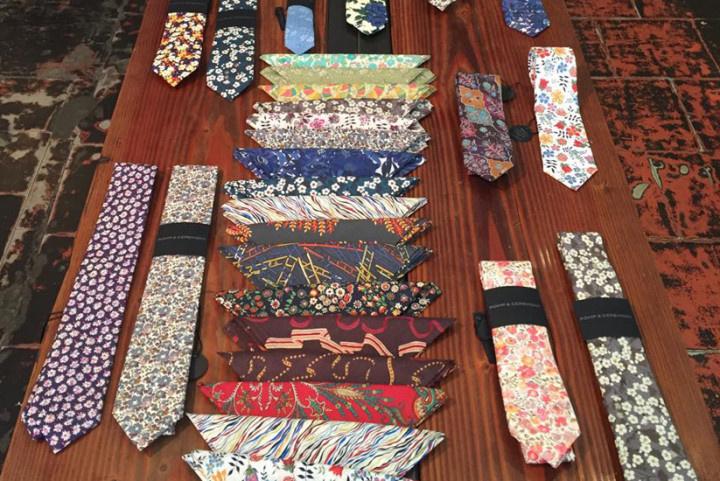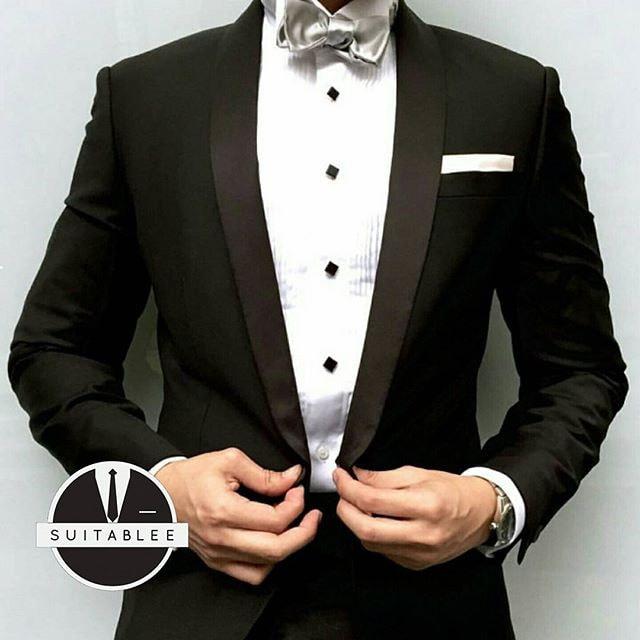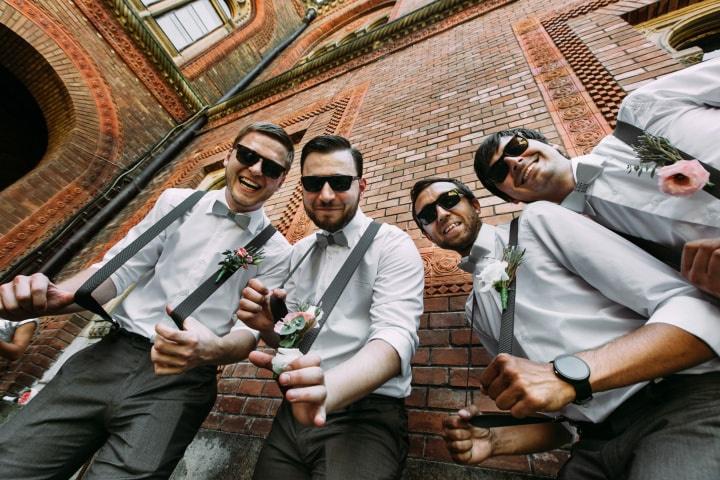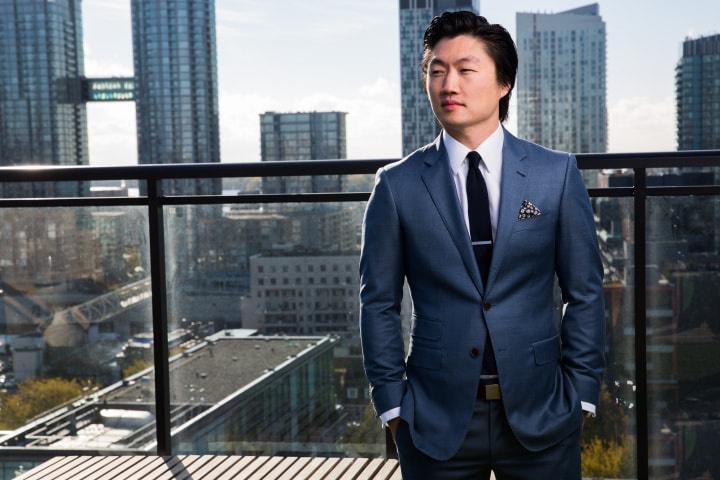 Every grooms needs the perfect ensemble for his big day. If you've chosen to skip the suit and go the more formal route (AKA a tuxedo), you'll want to get familiar with the vocabulary that goes along with them before hitting the stores. From shirt collars to lapel styles, this is everything you need to know.
Here is your guide to tuxedos.
Peak Lapel: This is the most traditional style of tuxedo lapel. Thanks to its shape, it makes the wearer look like they have broader shoulders and smaller waist (perfect if you've been indulging a bit too much at your pre-wedding parties).
Shawl Lapel: A formal lapel style that is perfect for black tie affairs. It's edges are rounded, as opposed to peaked, and can be worn with or without a tie (the latter is the more modern variation).
Point Collar: Want to make your face look at little longer? Go with a point shirt collar. It only has a three inch spread, making the wearer's face appear elongated.
Spread Collar: A modern shirt collar that has a five inch spread, ideal for pairing with more intricate tie knots. Keep in mind that this style can make the wearer's face appear wider.
Wingtip Collar: A short shirt collar that looks excellent with a bow tie. This style has sharp edges and is simultaneously formal and stylish.
Side Vents: Slits cut into in the tuxedo jacket. These allow the wearer to move more freely - perfect if the groom plans on getting down on the dancefloor.
Sharkskin: A shimmery, lightweight fabric that doesn't wrinkle easily. This is the ideal material for summer weddings.
Cufflinks: These are little baubles used to fasten the sides of a shirt cuff together. They come in many different styles (from sleek and simple to kitschy and cool) and can be used to add a bit of personality to a groom's wedding ensemble.
Cumberbund: A pleated sash that wraps around the groom's waist. While many men choose to go with basic black, you can choose a cumberbund that matches your wedding's colour scheme to shake up your look.
Lapel Pin: This is exactly what it sounds like: a pin worn on the lapel of a tuxedo jacket. While it's not a mandatory accessory, the right lapel pin can infuse your wedding look with a bit of personality.
Pocket Square: A handkerchief that's neatly folded and tucked into the breast pocket of the tuxedo jacket. If you want to add a touch of personal style to your look, choose a bold pattern instead of basic white or black. Bonus: you can use it to wipe away those happy tears during your ceremony.
Studs: Want to modernize your shirt or tuxedo? Swap out the buttons for studs. They look sleek but are definitely more of a statement than the average fastener.
Suspenders: Suspenders hold the wearer's pants in place. Tuxedo pants typically don't have belt loops, so these make for the perfect stand-in.
Tie Bar: A small clip that holds the groom's tie in place. This may not seem all that necessary, but it will keep your tie from dipping into your food and drink. They come in all colours and styles, so feel free to get creative.
Search for your wedding tux and men's suits on WeddingWire »