How to Personalize the Groom's Wedding Look
Want to amp up your style on the big day? Here are a few ways to infuse your outfit with some personality.
Let's face it, the blushing bride will probably steal the show with her expertly-crafted Cinderella-esque frock, but that doesn't mean you have the green light to slack on style. The groom should also be dressed to the nines at the wedding. After all, it's his big day, too. After picking out the perfect tux, it's time to add a little something extra to your look. You don't want to look like a carbon copy of your groomsmen, so these are a few ways to set yourself apart.
Here's how to personalize your wedding ensemble.
Pocket square
If you're going with a classic neutral-toned tux or suit, why not jazz it up with a pocket square? For those who aren't familiar, pocket squares are handkerchiefs that are expertly folded and tucked into the wearer's jacket pocket. Find - or make - one that matches the colours of your wedding and gives a nod to your interests. You can choose virtually any print, so use your imagination.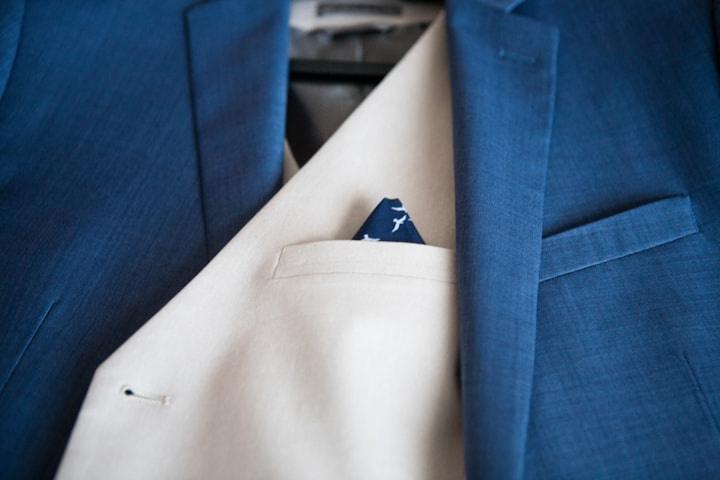 Tie
One of the more obvious ways to amp up your look is with a tie. If you don't want to go all out with a bold statement accessory, have a sewing-savvy pal embroider a message into the back of it. This could be song lyrics, your wedding date, a line from a poem or any other piece of text that really hits home for you.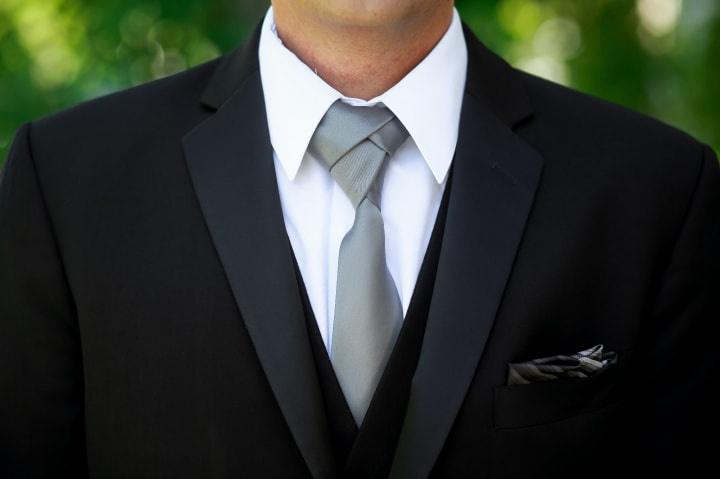 Boutonniere
Simply put, boutonnieres are the brothers to bouquets. They're pint-sized floral arrangements that are pinned to the lapel of a suit jacket. If you want to infuse yours with a little personality, it's not hard. Have your florist throw in some unique design flourishes that reflect your interests. Gents have added everything from guitar picks to lego men to theirs, so the world is your oyster.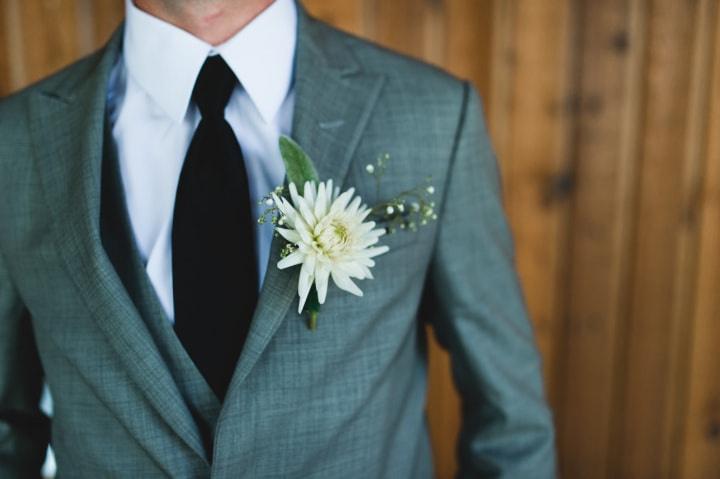 Cufflinks
Want to keep your outfit pretty basic? Cufflinks are small and subtle accessories that can speak volumes about your personality. Online shops like Etsy are filled with options, with everything from vintage TTC tokens to Millenium Falcon up for grabs.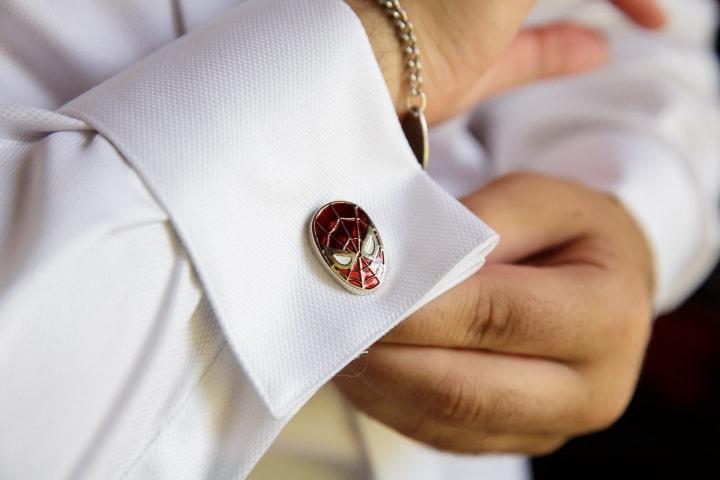 Belts and suspenders
Belts and suspenders are both functional and fashionable. While you probably have your fair share lying around your closet, you may want to invest in something special for your big day. Find yourself a snazzy printed option or, if you're going for a more understated look, get the leather stitched with your wedding date or a short message.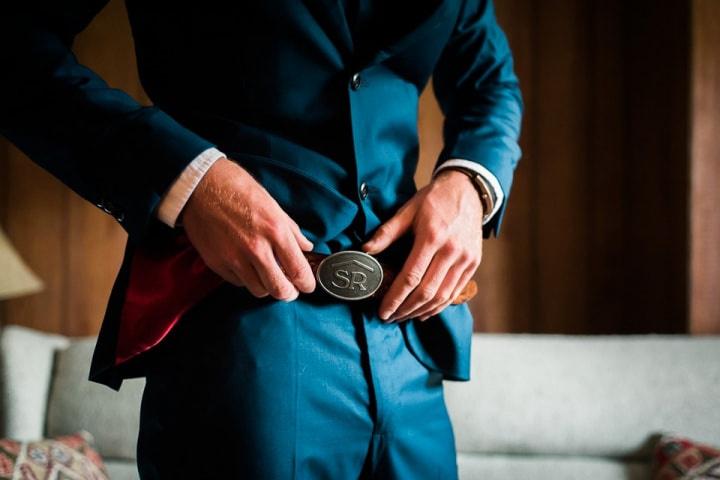 Shoes
Don't forget about finding the perfect pair of kicks. Shoes can make or break an outfit, so choose yours wisely. You can go the classic route and opt for something like a pair of Oxfords or go off the beaten trail and chuck on a pair of Converse. Ultimately, your footwear should reflect both your personality and your wedding's theme. If you want to make them even more unique, I suggest throwing in a pair of custom or colourful laces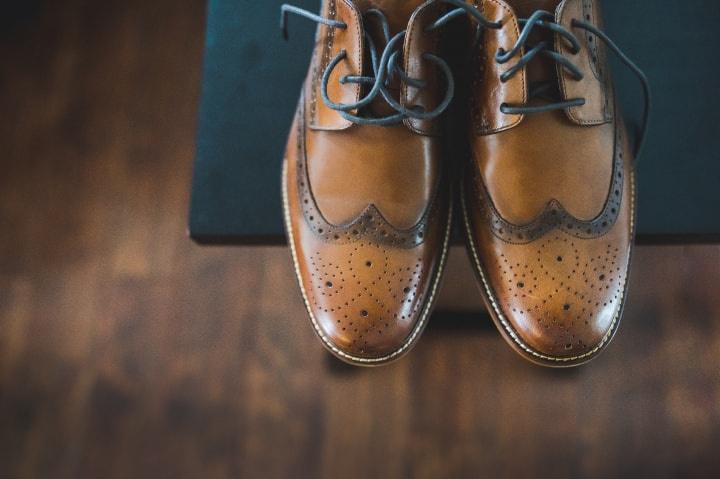 Socks
A statement sock is never a bad idea. You've seen many a dapper dude sporting them in the pages of GQ, so why not give them a go yourself? That small flash of colour goes a long way and can really pack a punch when paired with an otherwise neutral outfit.