7 Stylish Groom Attire Ideas for Your Same-Sex Wedding
On the hunt for the perfect groom attire for your same-sex wedding? Here are a few ideas inspired by real couples.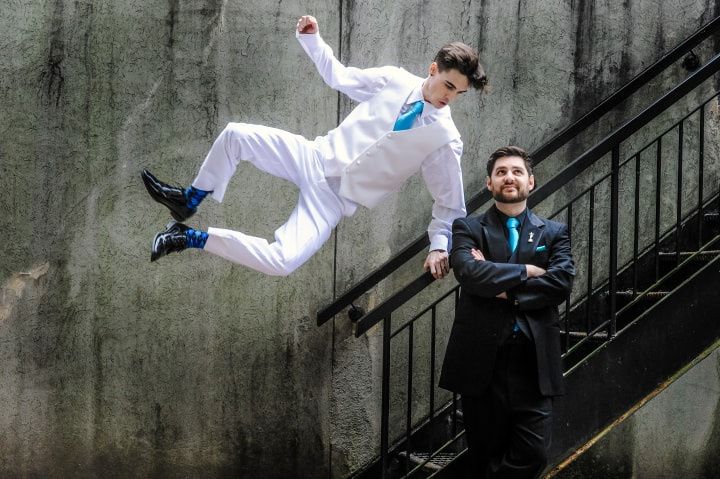 Naturally, you want to look like a pair of total tens on your wedding day, so you and your partner are going to need to get your hands on some kickass groom attire. We've rounded up a few of our favourite looks from real weddings to give you a bit of outfit inspo and guide you on your search. From matching duos to pairs that went in totally different directions with their looks, you'll see it all here.
Here are a few stylish groom attire ideas for your same-sex wedding.
Go traditional
If you and your partner want to keep it classic and classy, a pair of simple black suits or tuxedos may be the way to go. We love this duo's contemporary take on the look, but if you're looking for something fancier, you can totally rock tails.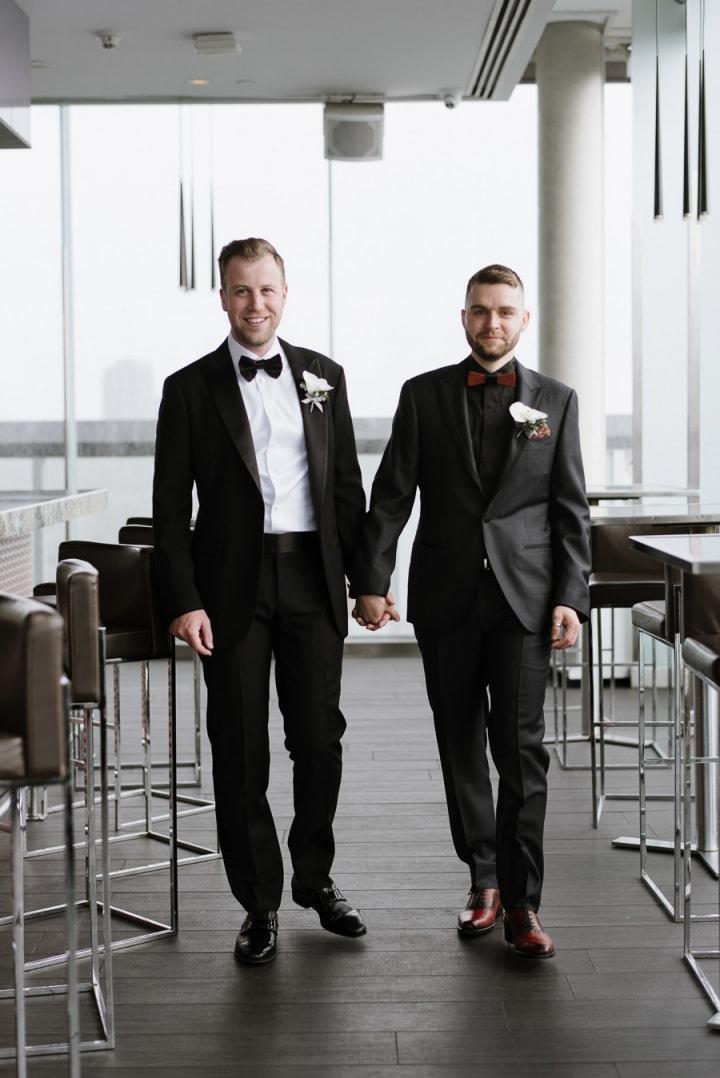 Classic, but with a twist
Want to take your plain 'ol suits to the next level? Add a splash of colour to your ensembles with bold shirts and accessories that pop. If you don't want to totally twin it up with your S.O. you could opt for different coloured shirts, ties and pocket squares.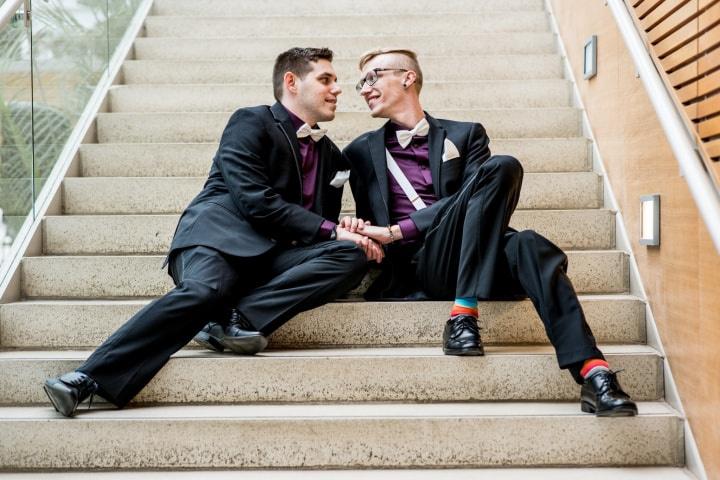 Play with patterns
Don't be afraid to take fashion risks on your wedding day! If you're tired of seeing the same old suits and ties, shake things up and do things different for your groom attire. Playing with bold patterns, like checks or stripes, will ensure that all eyes stay fixed on you while you say your vows.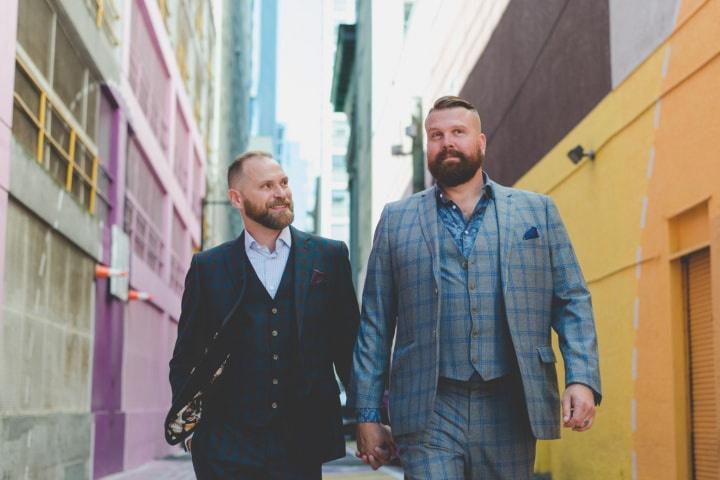 Variations on the same ensemble
Want your groom attire to complement your partner's look but not match completely? Choose suits or tuxedos in the same colour family, but don't get too matchy-matchy. You can also add a dash of your own personal flavour with a bow tie or pocket square that suits your personal style.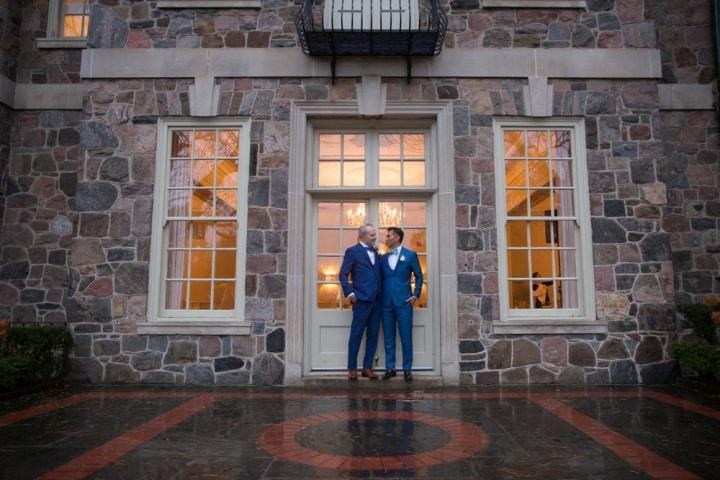 Keep it light
Planning a summer or beach wedding? You don't want to sweat your way through your wedding vows. Keep it casual and cool with short-sleeved shirts, lightweight dress pants and patterned ties. This way you can be comfortable and focus on your partner and enjoy the beautiful surroundings.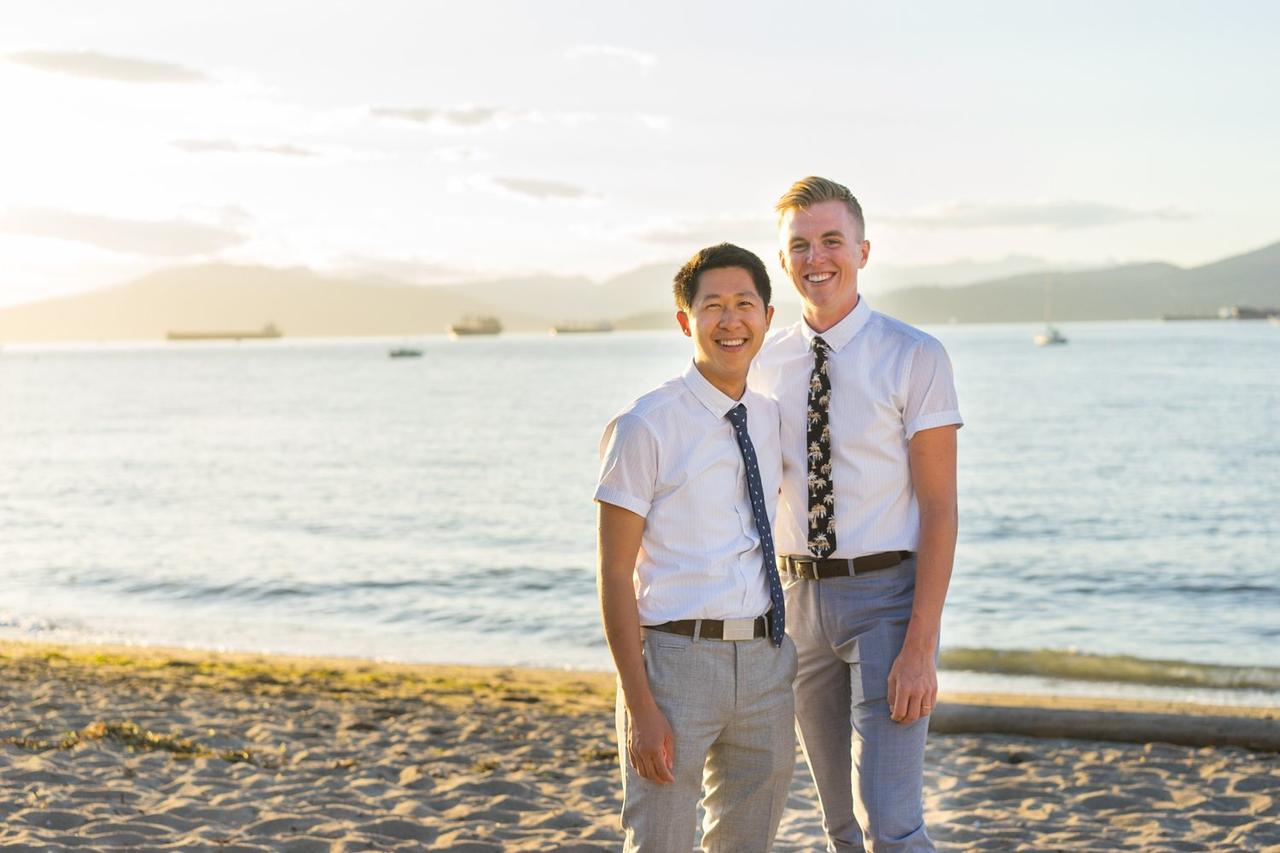 Complementary colours
Newsflash: you and your partner don't need to match at all on your big day. If you've got totally different tastes when it comes to fashion, embrace it. Wear colours and cuts that make you feel your best - just make sure they don't clash (you still want awesome wedding photos).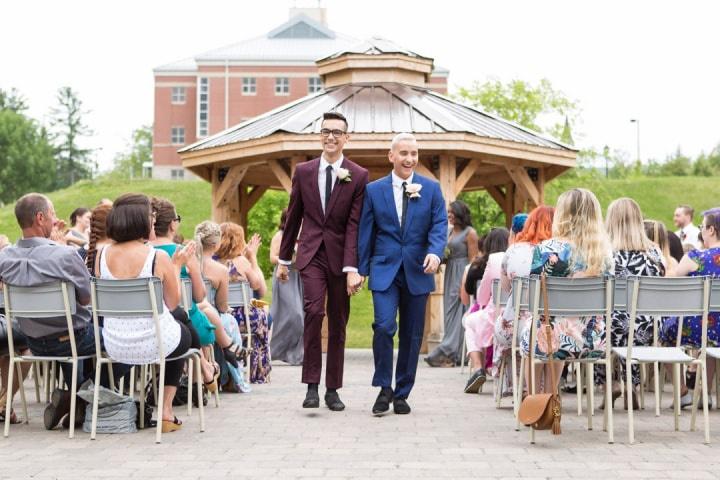 Opposites attract
As we just mentioned, you don't need your groom attire to look anything like your partner on your wedding day. If you want to wear a kilt and he wants to wear a suit - go for it! Groom outfits don't have to be the same to complement each other.