How to Shop for Same-Sex Wedding Attire Without Ruining the Surprise
It's a conundrum that same-sex couples grapple with: How the heck do you find complementary wedding attire without spoiling the wedding day reveal?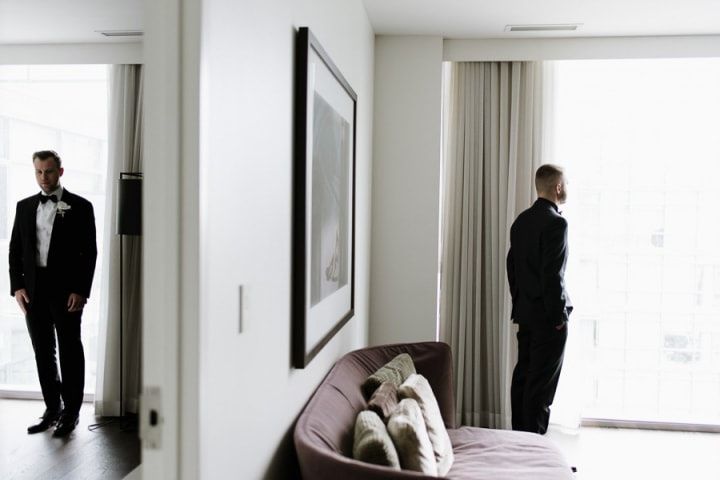 While the task of finding complementary same-sex wedding attire can be daunting, particularly for couples who plan to wear the same style of attire, i.e. two gowns or two suits, it's not impossible. With a few key tactics in hand, you and your love will not only savour the surprise of seeing one another in wedding attire on your big day but will also complement each other beautifully.
Here are some shopping tips for choosing complementary same-sex wedding attire.
Set Some Ground Rules
Spend some time looking through wedding attire inspiration, and get an idea for what specific shades, fabrics and silhouettes appeal to both of you. Look to bridal magazines, men's fashion magazines, real weddings, wedding attire inspiration websites and Pinterest to see how other couples played with designs and colours to choose their same-sex wedding attire. Before you set foot in a boutique or retailer, have a general idea of the level of formality and how you plan to complement each other. Of course, keep the details fuzzy. For example, maybe you both want floor-length gowns in a soft white, or you know that you want to avoid a traditional suit for tailored shorts.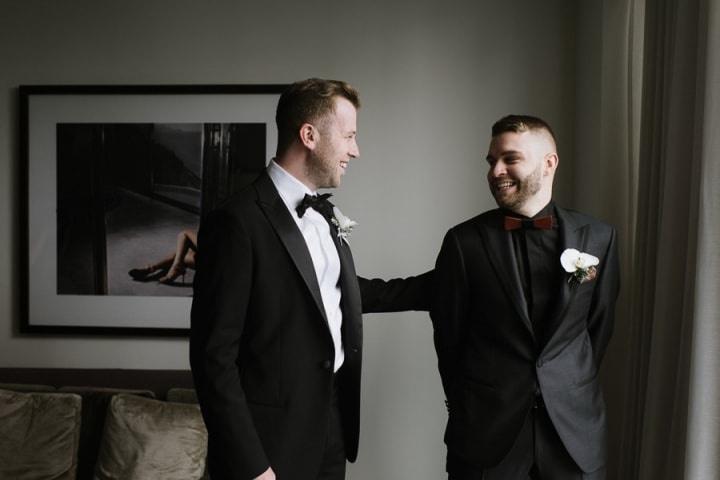 Consider Pre-Shopping Together
Wedding traditionalists will surely scoff, but one way to be sure you're on the same page as your intended is to try on a few looks together. This will help both of you get a feel for what styles are most appealing to you and give you insight into what your partner is leaning toward. Of course, you run the risk of finding the perfect piece and your partner seeing you try it on. In that case, simply make a note of it without trying it on and return for it later.
Make a Plan for Accessories
Veils, belts, suspenders, bow ties and boutonnieres help pull wedding looks together, so decide early on which shades, styles, fabrics and designs are acceptable for these accents as well. It's not necessary to let your partner know if you plan to add a bow tie or a veil, but any sort of flowers will likely be ordered in bulk, so this is an opportunity to help pull your same-sex wedding attire looks together.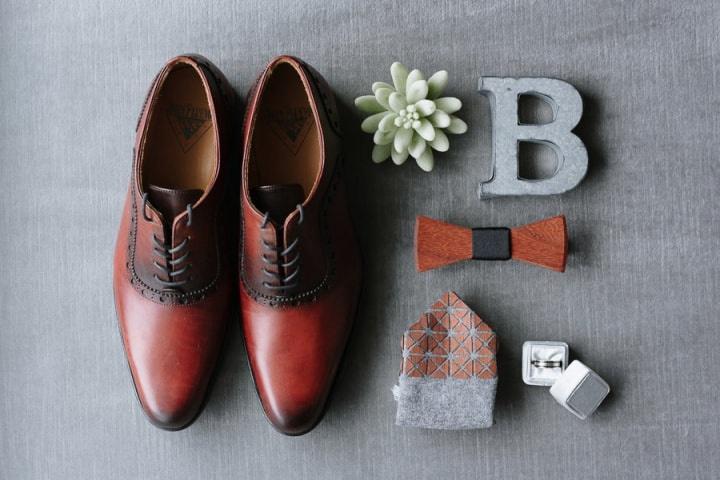 Designate a Point Person
The key to ensuring you don't pick the exact same attire (unless, of course, that's the plan) is to have someone playing both sides of the fence. This person may be a salesperson at a boutique, a wedding planner or a close friend. They need to be someone both of you trusts to tag along for dress or suit shopping, and someone who has a sense of your attire ground rules. You might even enlist a few people to do this job, like having both of your first attendants work together to help you pick same-sex wedding attire and keep it complementary.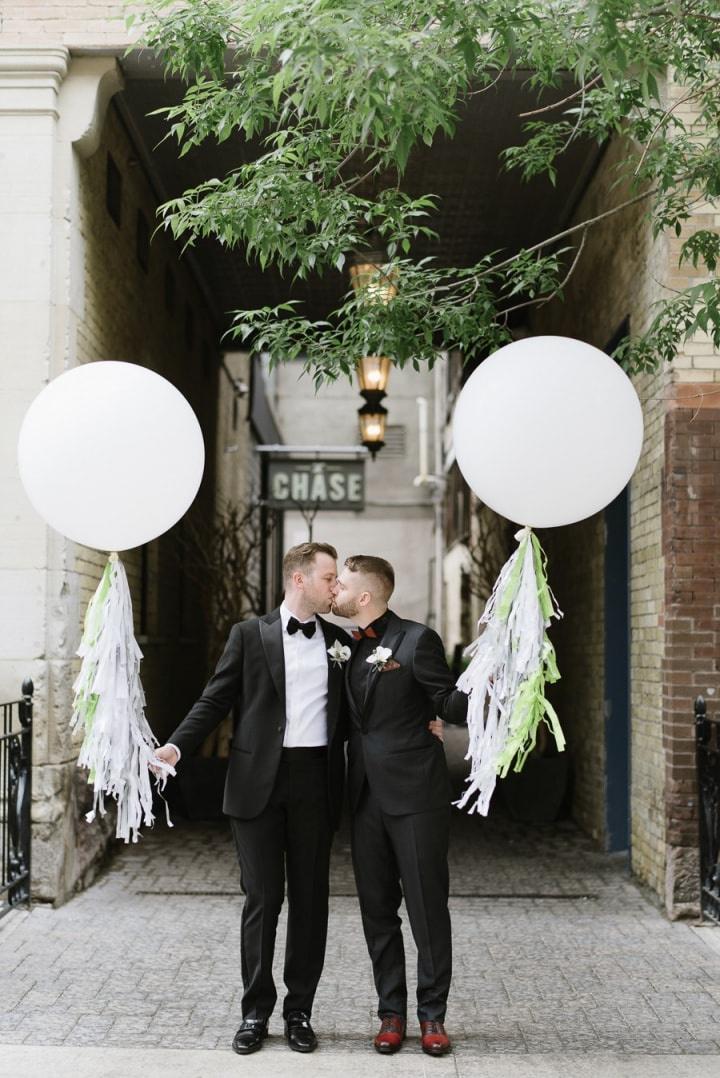 Find wedding dress shops and menswear boutiques on WeddingWire »